LOOK: This Serene Lakeside Cabin in Laguna Will Make You Appreciate Slow Mornings
They're pet-friendly too!
by Ina Louise Manto | September 27, 2021
When was the last time you took your time in the morning? One where you can sleep through your alarm and finally have the time to sit outside and enjoy a cup of coffee or tea? If you've been dreaming of this fuss-free morning routine, go on a drive to Laguna and soak in the beauty of Siete Lagos, a serene cabin by the lake.
Siete Lagos Lakeside Cabin
Boasting 3,000 square meters of green space, Siete Lagos offers a quiet countryside experience where nature will be your playground for a few days. Perched on a little hill overlooking the serene Lake Palakpakin and Mt. Cristobal over the horizon, guests looking for a peaceful getaway will get to experience waking up the sound of chirping birds, swaying trees, and the glistening waters of the lake – a scene you wouldn't normally get in the busy concrete jungle.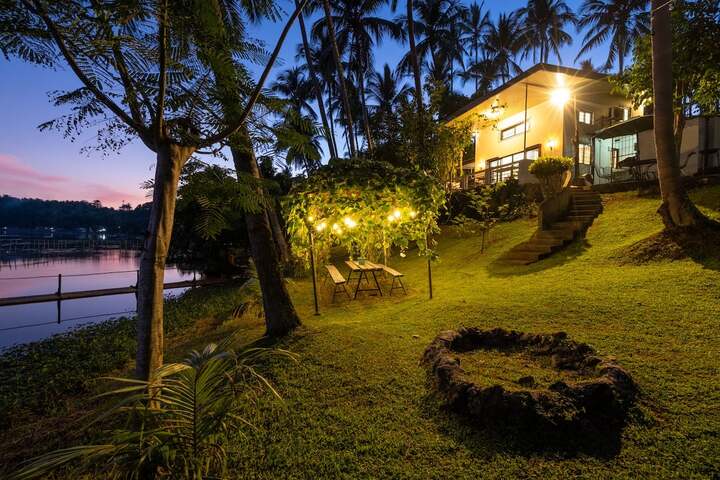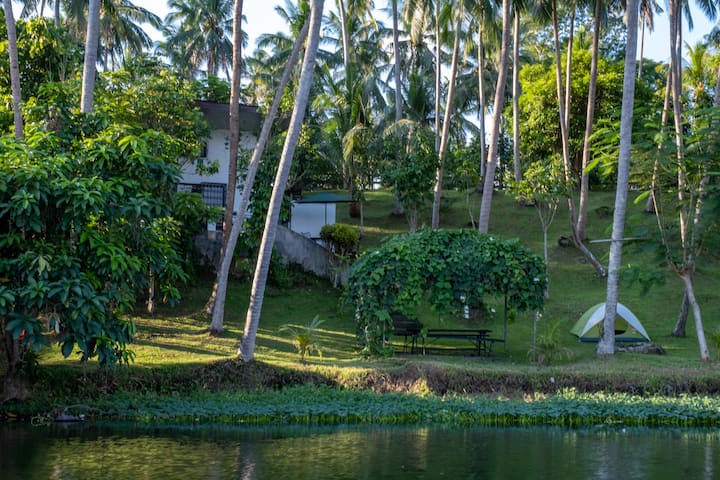 The cabin is built to be another home away from home. Different sleeping arrangements can be found in the bright and spacious loft-style cabin: from sofa beds and pull-outs on the first floor to mattresses on the loft. If you're visiting with your family for the holidays or a simple reunion with your friends, there's plenty of space for your group as up to 12 guests can be accommodated here. Pets are allowed too, so don't worry about leaving your furbabies behind.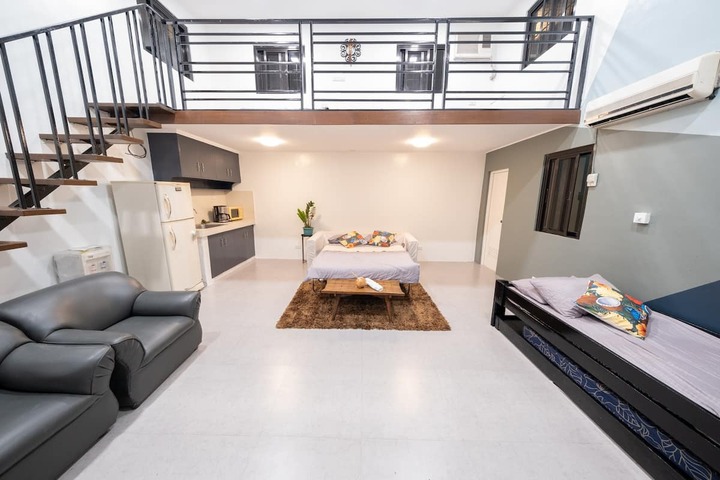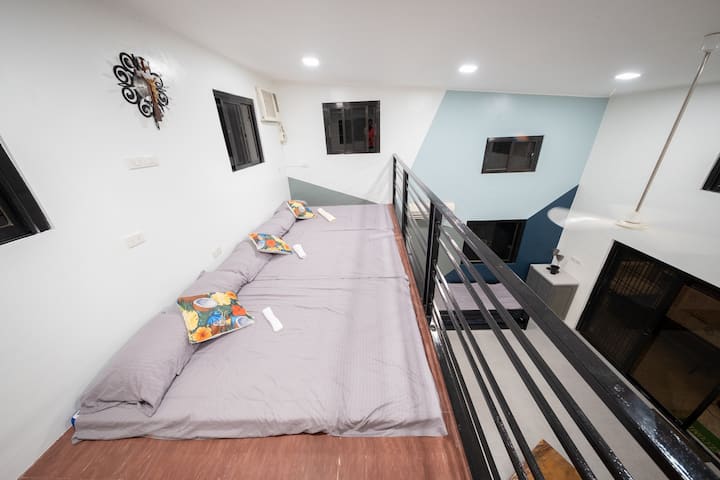 The cabin also has a fully-equipped kitchen as well as an outdoor grilling area.
Nature will be your playground
With vast green space to be explored and a stunning view to appreciate, the owners behind Siete Lagos have made sure you'll get the full lakeside experience. There are different spaces to let you lounge lazily and enjoy the fresh air around the property, such as the three nipa huts where you can dine and chill.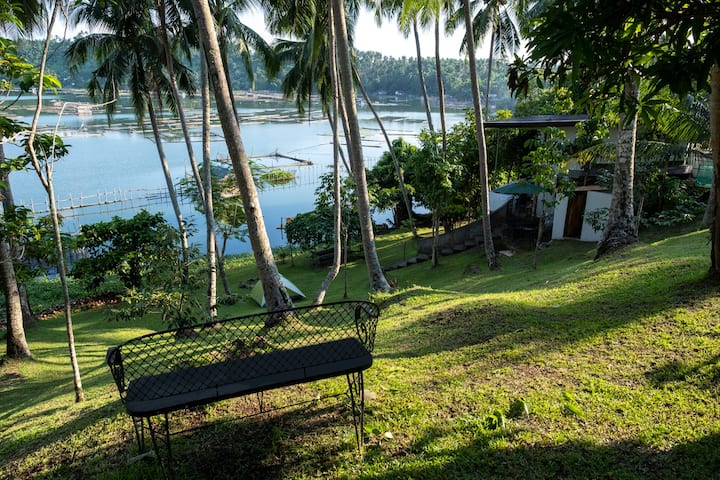 Just imagine dining alfresco by the lake, watching the sunset while having servings of hearty dishes.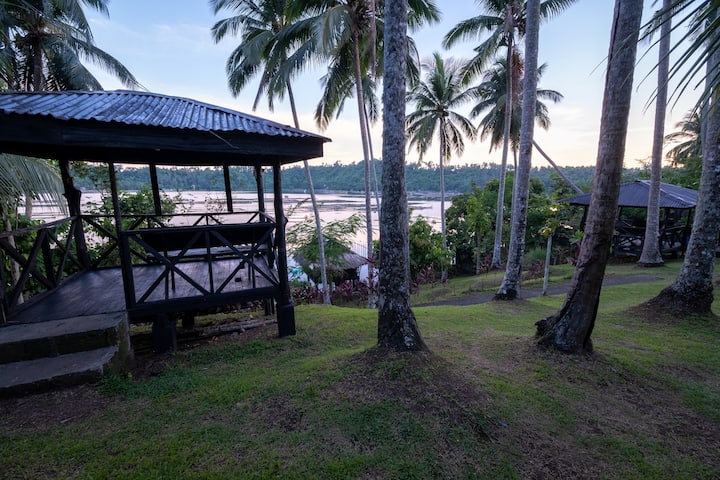 If you seek adventure and want to experience sleeping under the stars with the calm lake as your background, you may ask the owners to pitch tents and set up a bonfire upfront.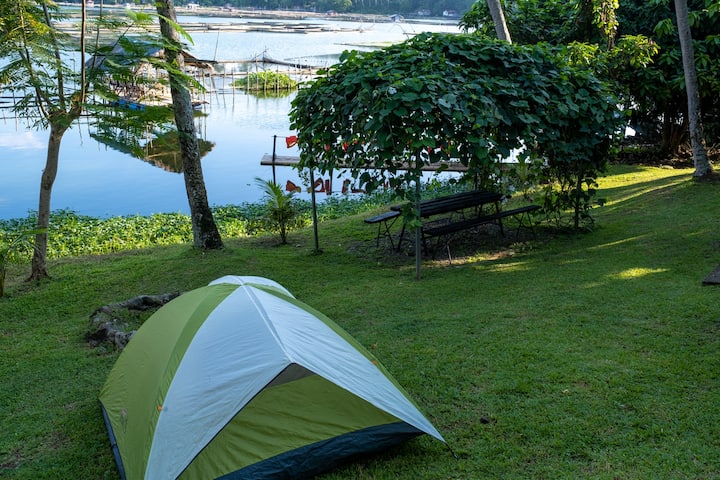 Equipment for water activities is also available in Siete Lagos, including a paddleboat, canoe, and boathouse.
Rates at Siete Lagos Lake Cabin start at P11,000 per night. Book your stay here.
For inquiries and more information on travel requirements, contact the Airbnb host.