These Local Restos Will Let Pinoy Foodies Experience *Authentic* Singaporean Dishes
Get in my belly!
by Cristina Morales | October 06, 2021
If you've been daydreaming about exploring Singapore and sampling their delicacies at hawker stations and hole-in-the-wall restos, we've got great news for you. The Singapore Tourism Board (STB) recently launched a partnership with five popular restaurants in Manila to bring Singaporean flavors to Filipino foodies.
Filipino foodies can now easily savor the delicious flavors of Zi Char, a popular Singaporean cooking style influenced by homecooked food. Zi Char is comfort food for many Singaporeans, and usually has big serving portions — perfect for sharing with friends and family.
Pinoys can now order these dishes from STB's partner restaurants: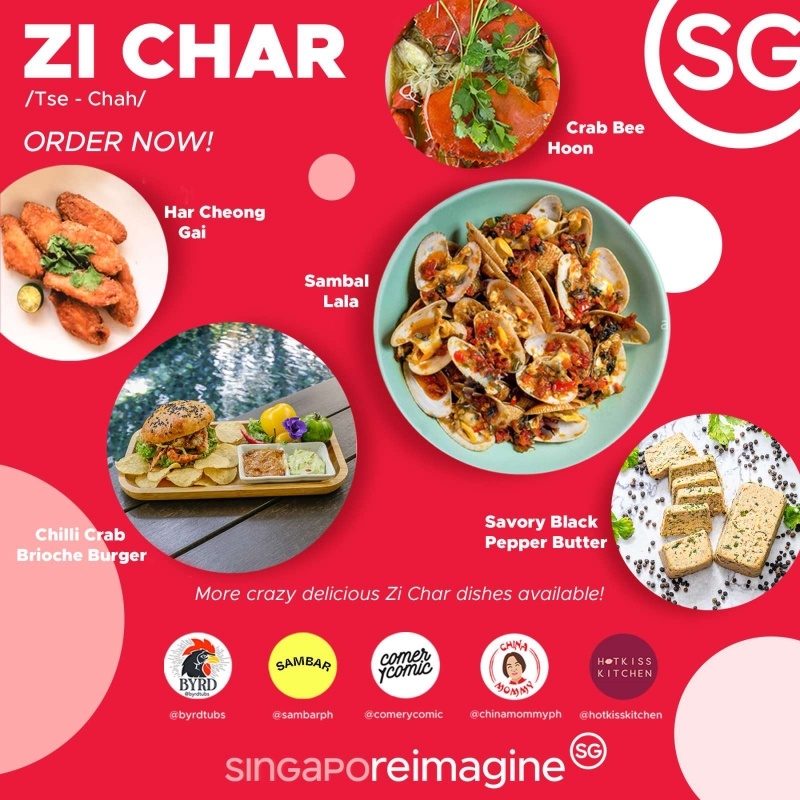 Details on how to order and prices can be found on their respective social media pages.
Zi Char or Char Lang?
Want to learn more about Zi Char? You're in luck — in a new YouTube series from STB, actor and restaurateur Marvin Agustin will be teaching his celebrity friends how to cook Zi Char dishes such as Chili Crab and Pork Rib King. Some of his guests include musician couple Karylle and Yael Yuzon, comedian Victor Anastacio, and former love team partner Jolina Magdangal.
Miss Singaporean Food? Take the Flavors of SG Home with This Year's Singapore Food Festival
Miss Singaporean Food? Take the Flavors of SG Home with This Year's Singapore Food Festival
Cristina Morales | Aug 27, 2021
"I'm so excited for people to see Zi Char or Char Lang because I really had fun shooting this with my friends and I was able to share my knowledge about Zi Char[…] Through food, we were able to explore a different aspect of our creativity and simply bond over the joy of cooking and eating together. I invite my fellow Filipino foodies to watch our new series, try recreating and sharing the dishes at home with friends or family, and reimagine Singapore through Zi Char," said Marvin.
Watch episode one here:
For more details, visit www.visitsingapore.com.