This Cozy Rest House in Batangas Is Perfect for Laidback Getaways and Low-Key Gatherings
There's plenty of outdoor space to enjoy.
by Ina Louise Manto | December 22, 2021
Lian, Batangas is most known for Matabungkay Beach and its crystal clear waters, but the municipality has so much more to offer. If you're looking for a low-key and laid-back private home for your next intimate gathering, this cozy rest house offers a breath of fresh air.
Spazio Resort
A cozy home surrounded by nature with huge front and back yards and a private pool – Spazio Resort in Brgy. Prenza, Lian, Batangas looks like your dream retirement home. Painted all white with accents of wood, this simple rest house is everything you'll need for catching a break from your usual views at home. Plus, it's a hidden gem you can easily drive to, which is also perfect for those who love to go on drives and scenic roads.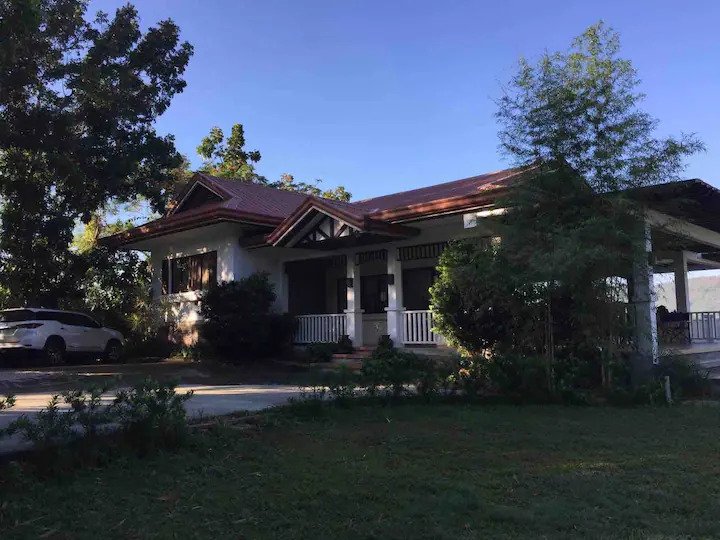 The rest house has two bedrooms with different sleeping arrangements, which can comfortably accommodate up to 10 guests. Its living room alone offers a stunning view already: lots of greenery with a mountain on the horizon.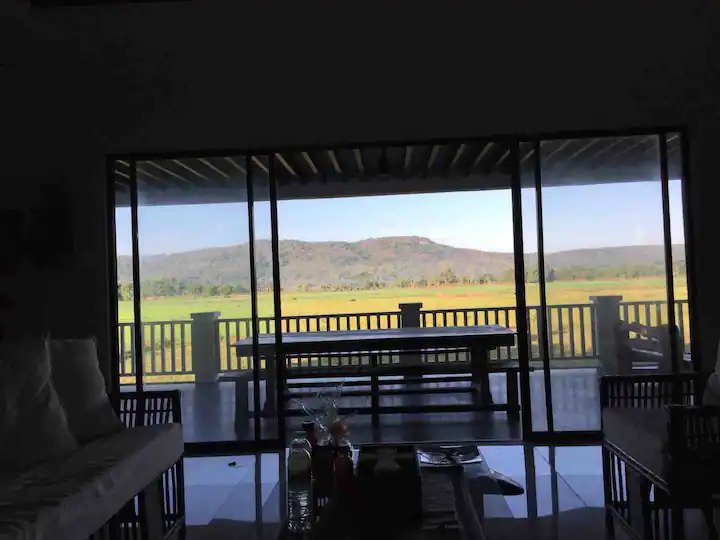 With the cool weather, you'd enjoy the outdoors more. The living room opens to a veranda with a spacious dining area, perfect for alfresco dining.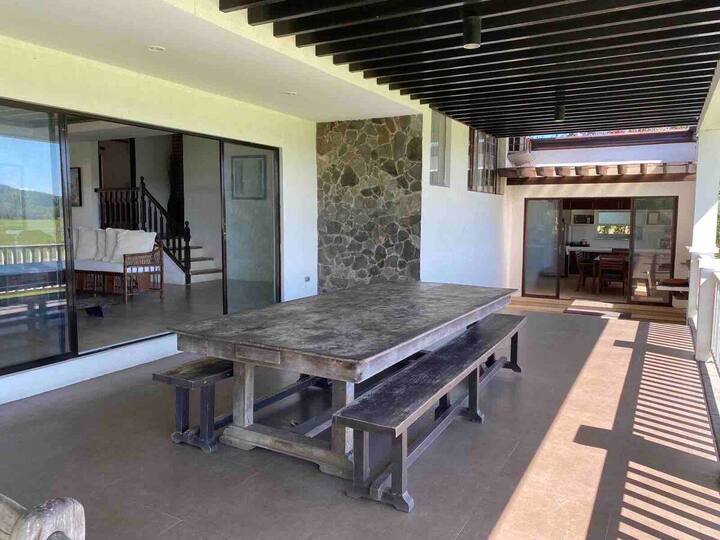 When it gets hot in the afternoon, you can cool off in the private pool overlooking the mountain. Nothing's more relaxing than lazily floating on the pool on a hot afternoon with the sounds of nature as your background.
If you plan on holding intimate celebrations, there's plenty of space at Spazio Resort. You can easily set up tables or chairs in the backyard!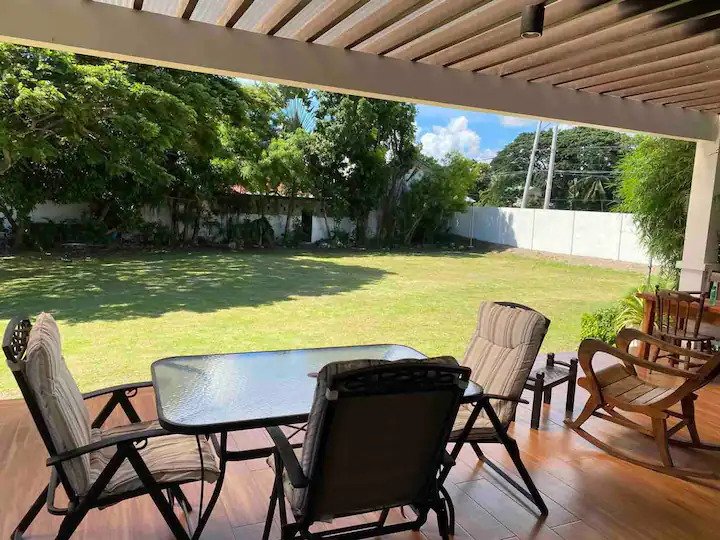 Nearby attractions
While staying in and enjoying your time with family or friends is the ideal activity for this rural property, you might suddenly get spontaneous and visit nearby beaches. Spazio Resort is just a 20 to 30-minute drive away from the famous Matabungkay Beach, Canyon Cove, and Calatagan, where you'll find more beach resorts.
Rates at Spazio Resort start at P12,943 per night. Book your stay here.
Wake Up Next to the Sea at this Private Beachfront Room in Lian, Batangas
Wake Up Next to the Sea at this Private Beachfront Room in Lian, Batangas
Ina Louise Manto | Feb 16, 2021
For inquiries and more information regarding travel requirements, contact the Airbnb host.