This New Starbucks Branch in Korea Is Floating in the Middle of a River
Like a cruise ship experience.
by Meryl Medel | October 05, 2020
Starbucks has really been stepping up their game with their new store locations. There was the one inside a greenhouse in Japan and another in a three-storey building that has a Reserve bar, a Teavana bar, and a drive-thru counter all in one big branch. Now, they're opening another unique branch in South Korea — the first ever Starbucks branch floating in the middle of a river.
Seoul Wave Art Center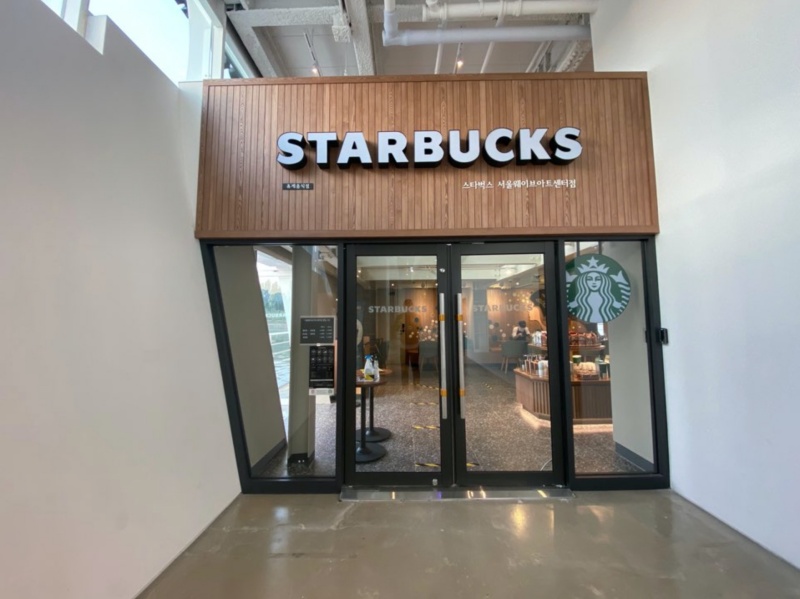 The so-called Starbucks Wave branch is located inside the building of Seoul Wave Art Center in the middle of the Han River in Seoul. Korean drama fans are probably familiar with the Han River, which is a famous spot for the dates and fights of your favorite K-drama leads.
Accessible through the Han River Park, the Seoul Wave Art Center floats in the middle of the Han River and is connected to the park through a pedestrian bridge. The Seoul Wave Art Center is a well-known venue where creators, patrons, and art enthusiasts come together to celebrate art. The three-storey floating structure is full of space for art galleries and exhibitions with floor-to-ceiling glass windows all around. And Starbucks Wave occupies a little corner of this floating heaven.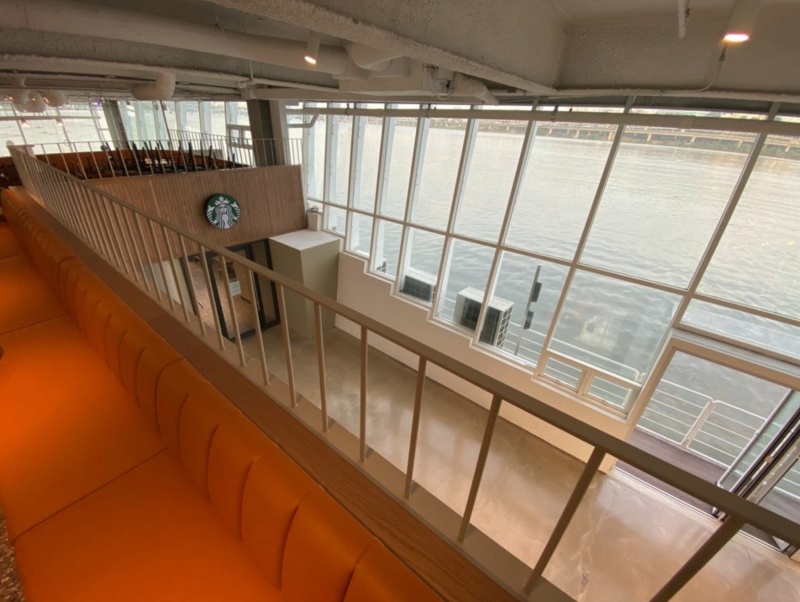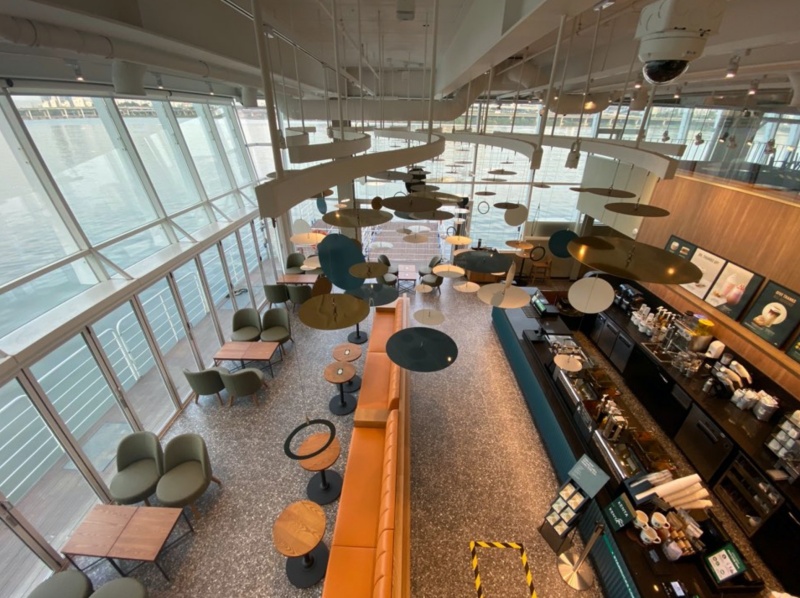 Starbucks Wave
The interiors of the Starbucks Wave stays true to the brand's standard aesthetic of wooden furniture and warm earth colors. Surrounded by floor-to-ceiling glass windows, the interiors are filled with natural light with the bonus of a great view of the river.
View this post on Instagram
An outdoor seating area is also available if you really want to enjoy the fresh breeze by the river. It's a good spot to enjoy a beautiful sunset over the Han River. And at night, the whole building lights up with a warm golden light.
View this post on Instagram
How to get there
The Starbucks Wave branch is a 20-minute walk from the nearest subway station (Subway Line 2 Canyon Station Exit 4). While it seems like a long walk, it's definitely worth it since you'll be seeing the beauty of the Han River and the nearby park.
Would you visit this Starbucks branch?