This Green Tree House in Subic Is an Artsy Stay That'll Let You Live Out Your Boho Dreams
The rainforest will be your neighbor.
by Ina Louise Manto | December 03, 2021
While modern and bright stays are always awe-worthy, there are times we can't help but satisfy our inner child by going to places or treating ourselves to items that will rekindle childhood memories. A true treat for fans of anything quaint and quirky, this treehouse in Subic is a must-visit if you want something different for your next staycation.
The Green Tree House
Popular among couples, The Green Tree House in Subic is a unique stay that will make art lovers swoon. From the mosaic walls and glass bottle installations to walls painted with colorful murals, the treehouse is made of pieces that are salvaged from everywhere around the country. It's truly an artist's homemade from the love of art and adventure. The best part is, it's a real treehouse!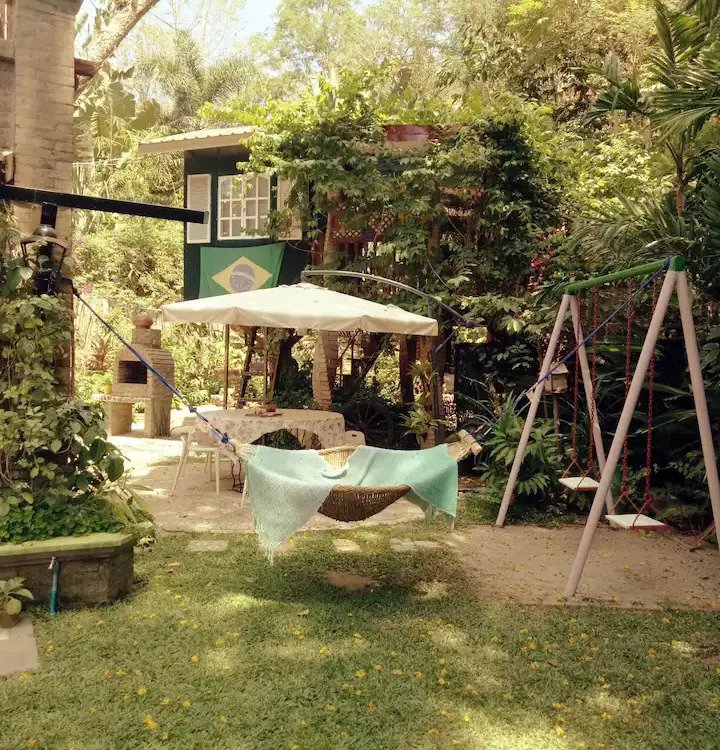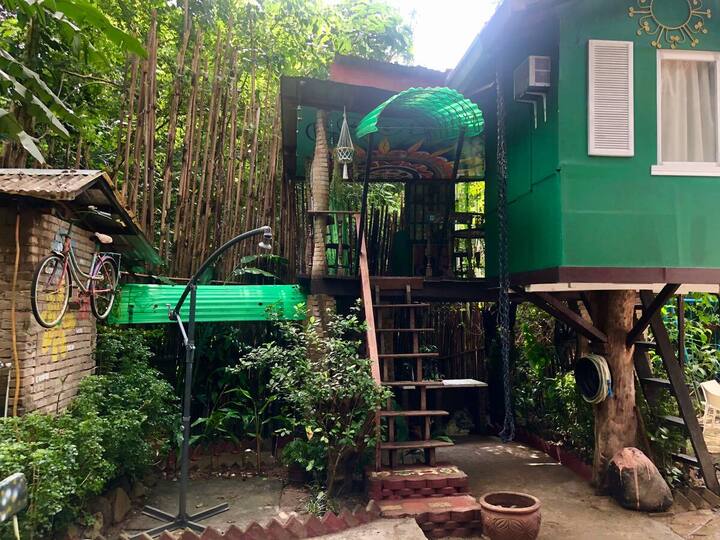 The quaint home is nestled in a verdant garden surrounded by rainforest. Prepare yourself for the cool breeze, gentle swaying of trees, and the sounds of nature during your stay. Though the room is fully air-conditioned, previous guests stated it's cool enough at night that you wouldn't need the aircon anymore.
The treehouse has a deck where you'll find a hammock, a table and chairs, and a little cold tub for hot summer days. With the surrounding nature view, it's easily the best place to hang and enjoy a much-needed break.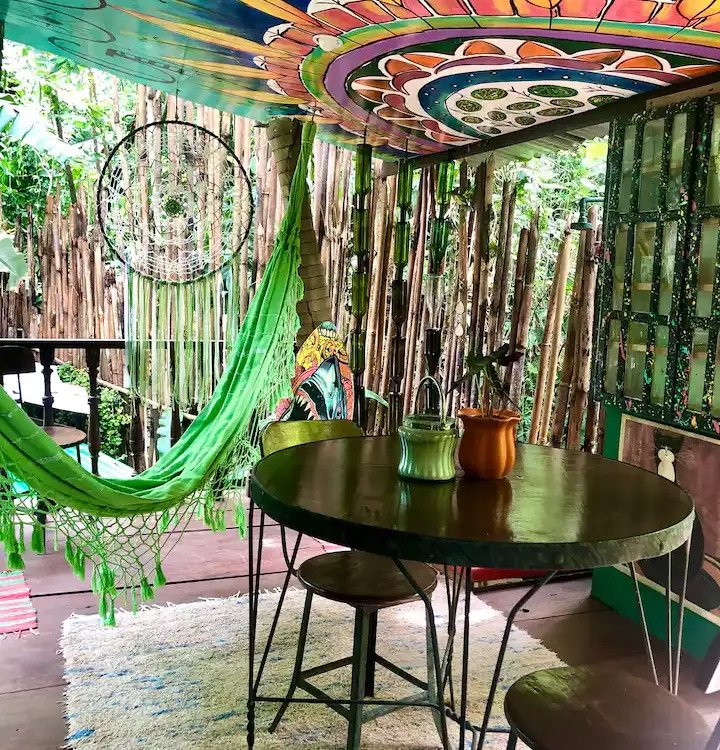 Private toilet and bath can be found outside the treehouse, where you'll have to pass by a small hallway. Made of brick and enclosed by a door made of capiz shells, the bathroom is also as artsy as the main house.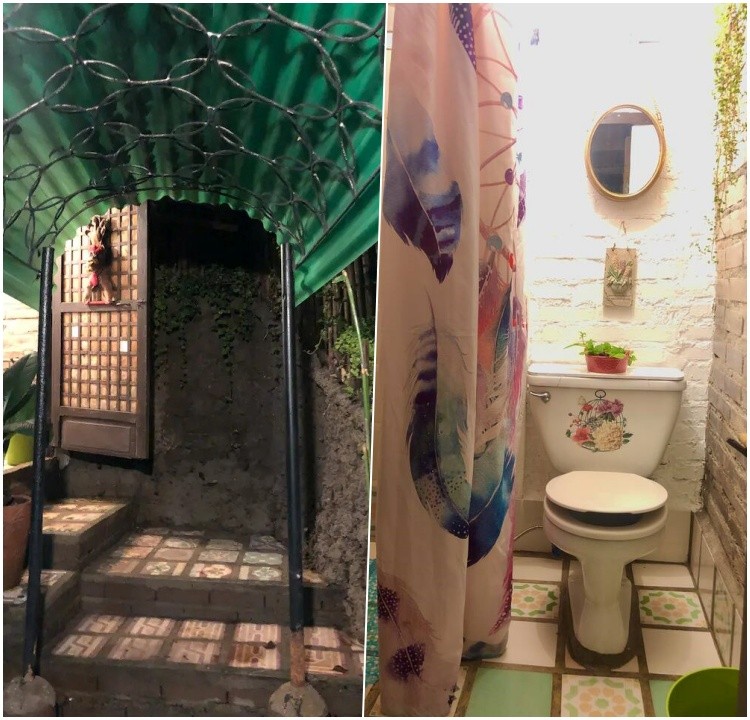 The outdoors
Everything you'll need for a comfortable stay is already provided in the treehouse. You'll find the fully equipped kitchen on the lower ground as well as a BBQ pit. If you wish to dine alfresco and have a romantic dinner, a table and chairs are already set up in the garden.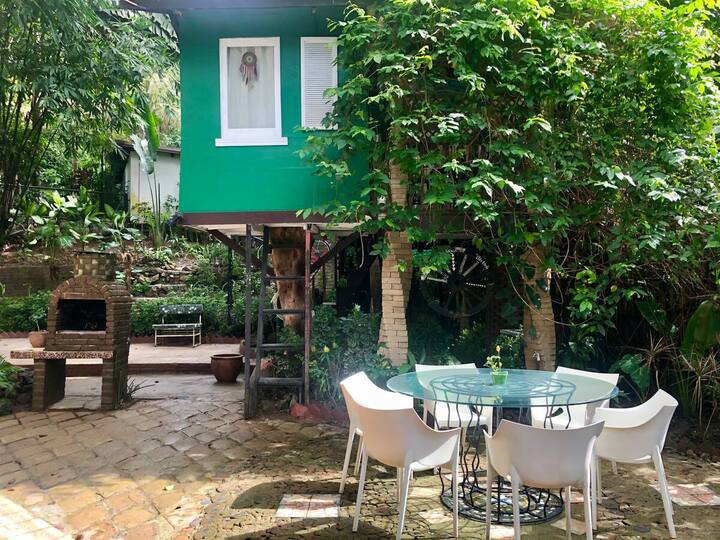 At The Green Tree House, the rainforest will be your neighbor, so bring the necessary repellants for a more comfortable stay. Enjoy the rustic art pieces, take some time away from your phone, and treat this unique stay a home away from home.
Rates at The Green Tree House start at P2,500 per night. Book your stay here.
Here's the Full List of Local Destinations Fully Vaxxed Travelers Can Visit without RT-PCR Tests
Here's the Full List of Local Destinations Fully Vaxxed Travelers Can Visit without RT-PCR Tests
Ina Louise Manto | Nov 25, 2021
For inquiries and more information on travel requirements, contact the Airbnb host.