Glamping in Zambales: Places to Stay and Things to Do in and Around Liwliwa Beach
No plans for the next long weekend?
by Ina Louise Manto | October 26, 2022
Approximately a four to five-hour drive away from the metro, the province of Zambales is home to famous white sand coves, beaches, waterfalls, and mountains, making it an ideal location for quick weekend trips and digital nomads on the hunt for their next "office".
Blessed with strong waves on one side and towering pine trees on the other, Liwliwa Beach in San Felipe offers a fun-filled adventure for city dwellers who wish to escape the city and reconnect with nature. From October 19-21, we went on a trip with the Department of Tourism Region 3 to discover and experience Surf and Glamp Adventure. If you've got plans on glamping by the beach soon, here are a few tips:
Where to Stay
The Glamp Zambales
Location: Brgy. Liwliwa, San Felipe, Zambales
After a long drive from the metro, we kicked off the adventure by checking in at The Glamp Zambales. Set on a spacious open green space surrounded by towering trees, The Glamp offers its guests the premier glamping experience in the province. There are three well-equipped tents on the property, which can accommodate couples to medium-sized families.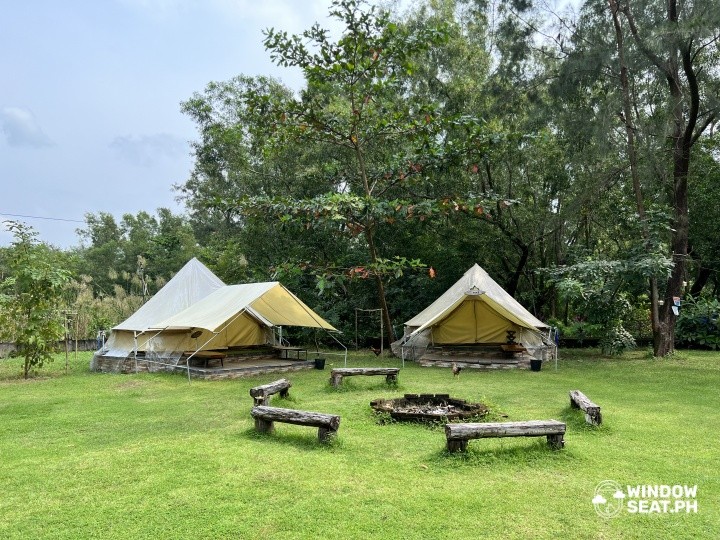 The Glamp's tents are air-conditioned, bringing more comfort when sleeping at night or cooling off after a day out in the sun on the nearby beach. At night, the staff brought a relaxing diffuser and galaxy projector, which set a relaxing ambiance inside the tent.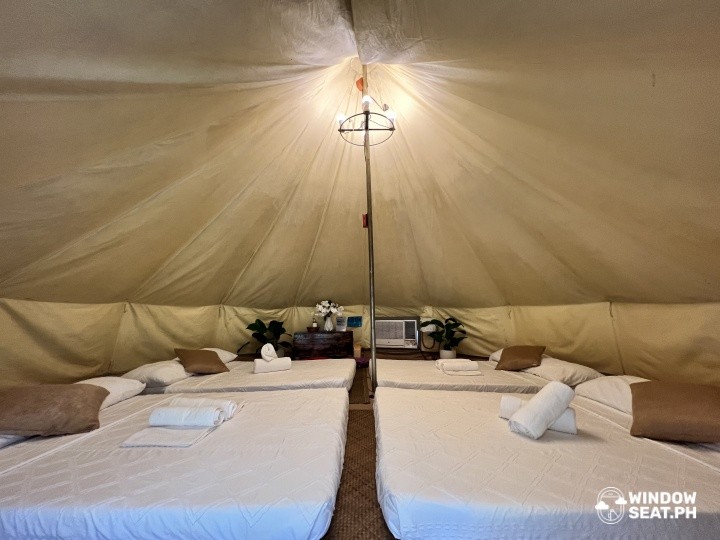 Comfort rooms and showers are shared, but they're assigned to each tent. Amenities include a mess hall for breakfast, a gazebo for lounging and practicing yoga, a foot massage, an outdoor cinema, and a bonfire.
Rates start at P5,200 per night for a small tent that's good for two pax.
Find more details on Facebook.
Haven Campsite
Location: Brgy. Liwliwa, San Felipe, Zambales
If you're looking for a campsite that's nearer the beach, go to Haven Campsite. They have four kinds of stays: teepee huts, villas, a cabin, and boho rooms.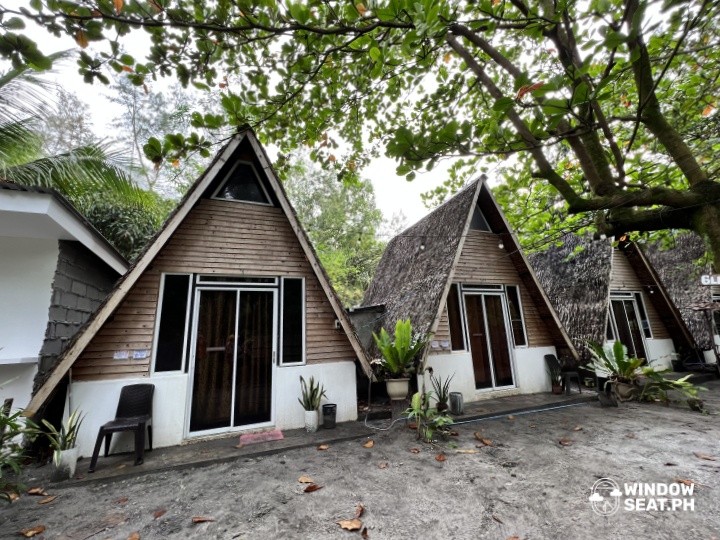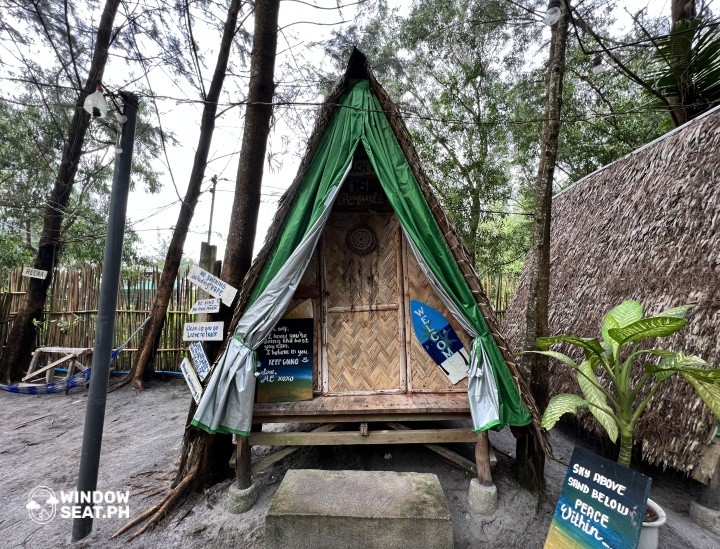 We experienced an overnight stay at the Teepee Hut Village, which houses huts that are ideal for two. Inside, you'll find a double-sized floor mattress, charging outlets, an electric fan, and bath towels. Don't forget to bring insect repellent to avoid getting bitten by mosquitoes, especially at night. It gets colder during dawn, so you might want to bring a light jacket.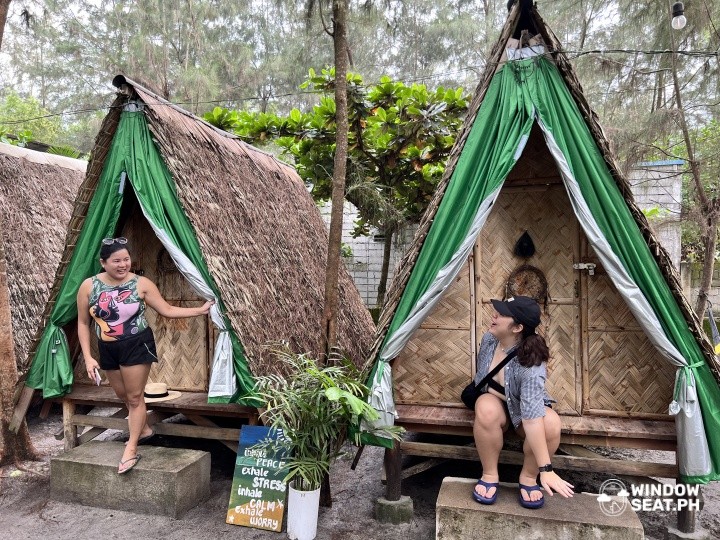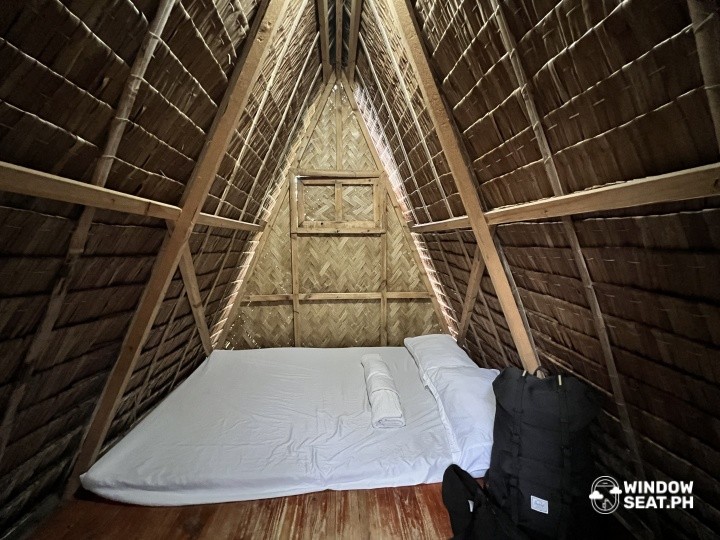 Unlike the Villas and Boho Rooms, guests staying at the huts share a common toilet and bath.
Rates start at P2,000 per night for a Teepee Hut for two pax. Find more details on Facebook.
Activities
Ride the waves of Liwliwa Beach
There are plenty of beach resorts offering surfing lessons and board rentals, like Haven Campsite.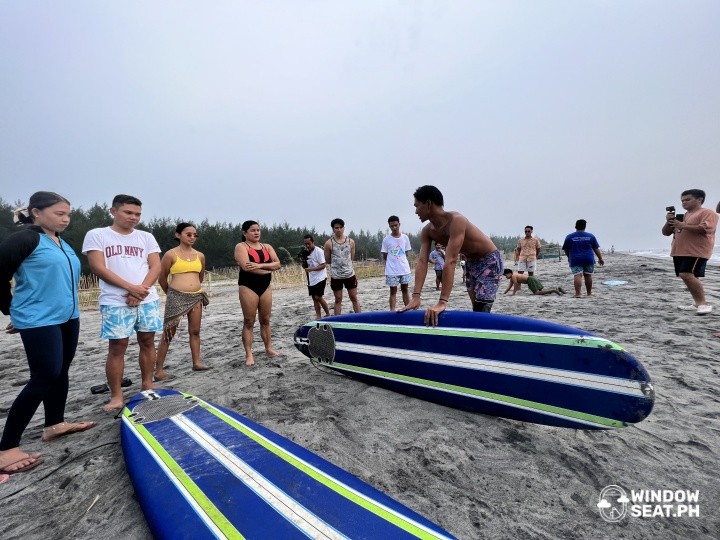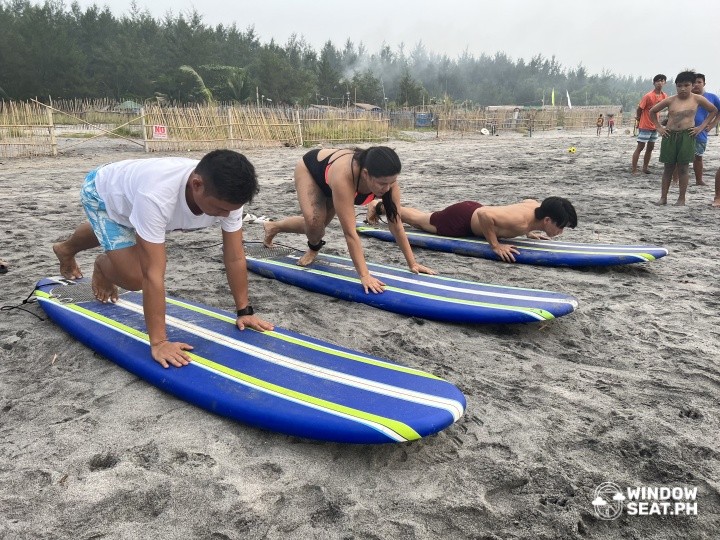 During the trip, members of the group got to enjoy a sunset surf session!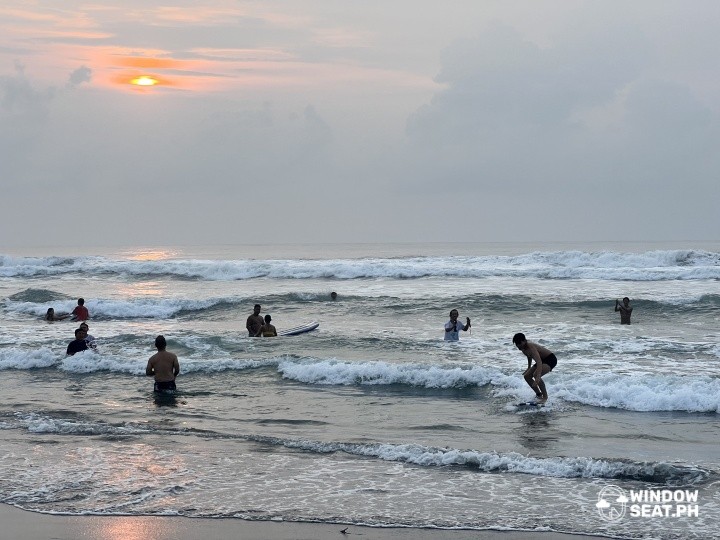 Surfing rates depend on where you're booking, but it usually starts at P500 per hour, which is inclusive of a board and an instructor.
Beach football
One way of getting to know a new place is by making friends with locals. Aside from chilling by the beach and swimming, widen your network by playing and joining a game of beach football. Be prepared to get sandy!
Cool off at Lubong-Nangoloan Falls
This is for the folk who love a good mountain view. The trip to the waterfalls starts with a 10 to 15-minute carabao ride. Some areas are a little bumpy, so make sure to hold on to the wagon tightly (but it makes the journey more fun).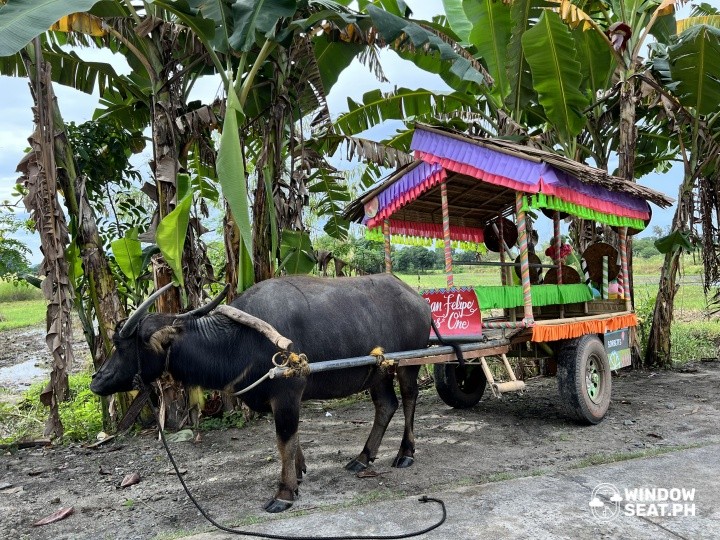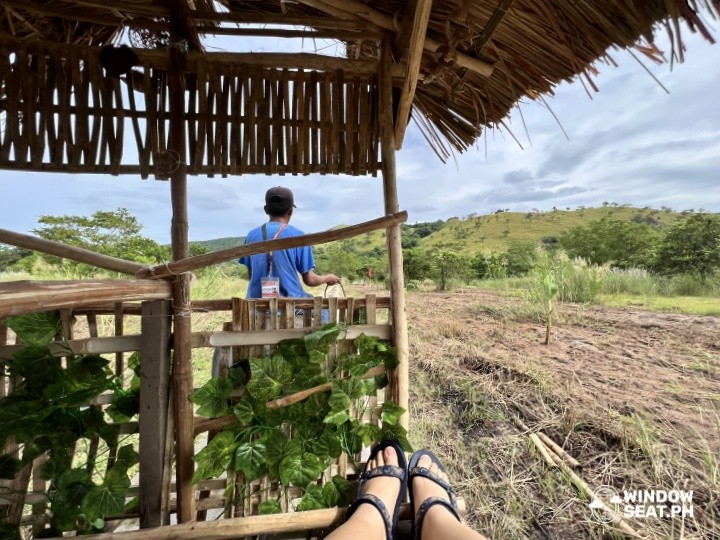 Once you arrive, you'll be greeted by an inviting waterfall, which you can also hike to discover more insta-worthy spots and rock formations. The hike is a bit steep and slippery, so make sure to wear proper footwear to avoid accidents.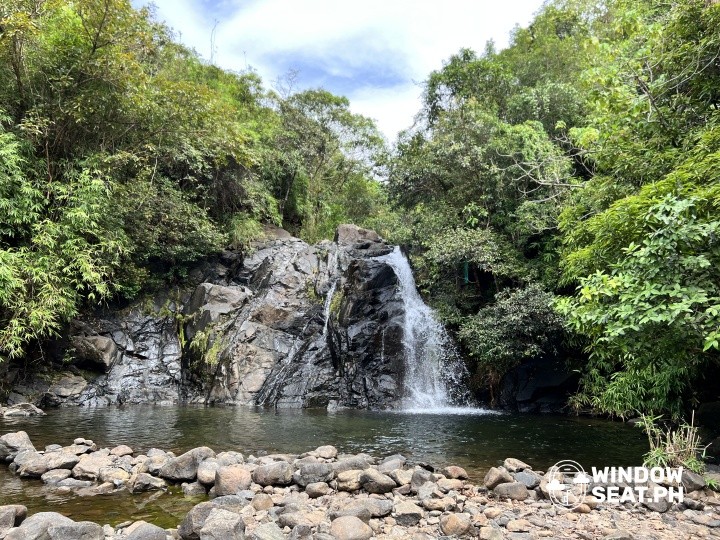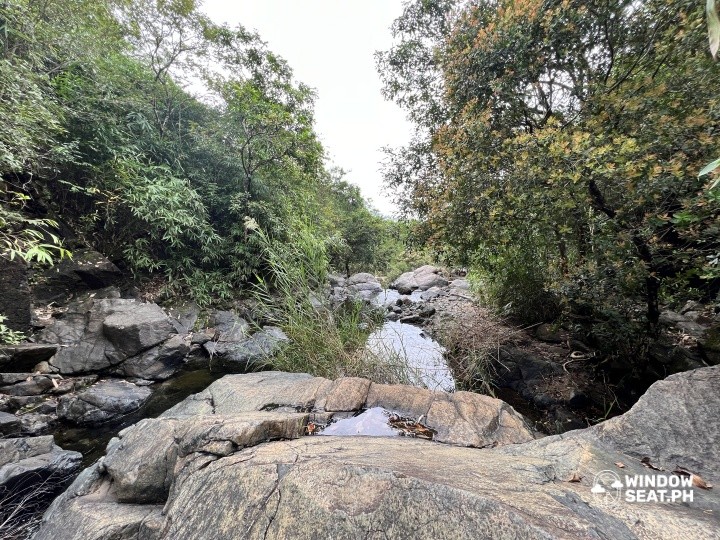 To complete the experience, indulge in a boodle fight-style lunch by the stream.
Mangrove Tree planting at Botolan Mangrove Eco-Park
Location: Bancal Eco Park, Botolan, Zambales
On our third day, the Surf Glamp Adventure came to a close as we headed to Botolan Mangrove Eco-Park to plant mangrove trees. To get there, you can either take a leisurely ride on a kayak, test your balance on a paddle boat, or get your leg muscles moving on a pedal boat. It's a kilometer-long ride, but trust that the journey will be worth it.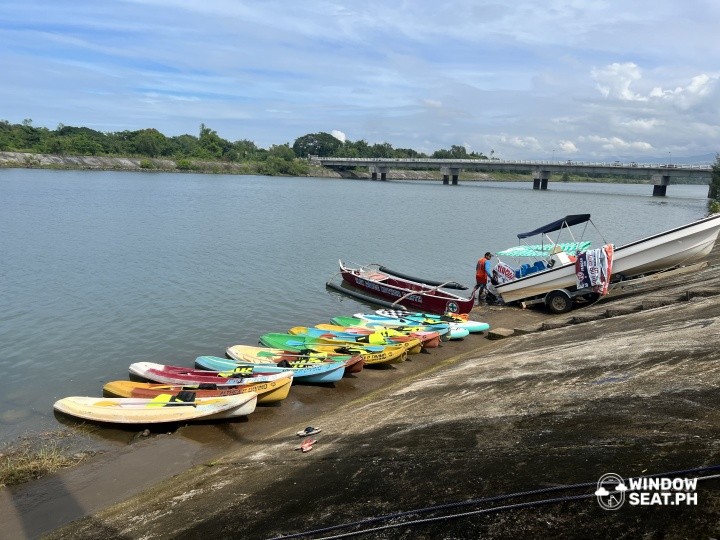 Following Palawan's suit, the municipality of Botolan started planting mangrove trees to protect its barangays from storms and provide homes for various fish.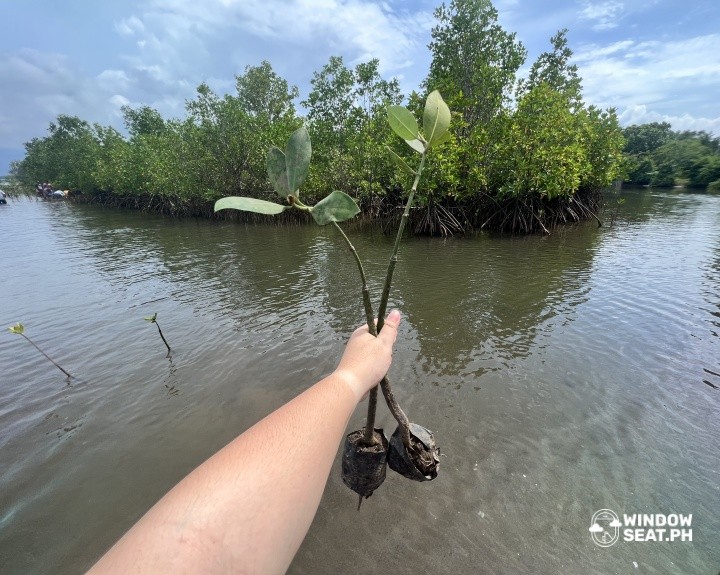 Places to visit
Taco Joint
Location: Brgy. Liwliwa, San Felipe, Zambales
Feeling peckish in between playing beach football or surfing? Head to Taco Joint for some authentic Mexican food. According to the team, the owner got stuck in Mexico during the global lockdown, where he learned recipes for these delectable snacks.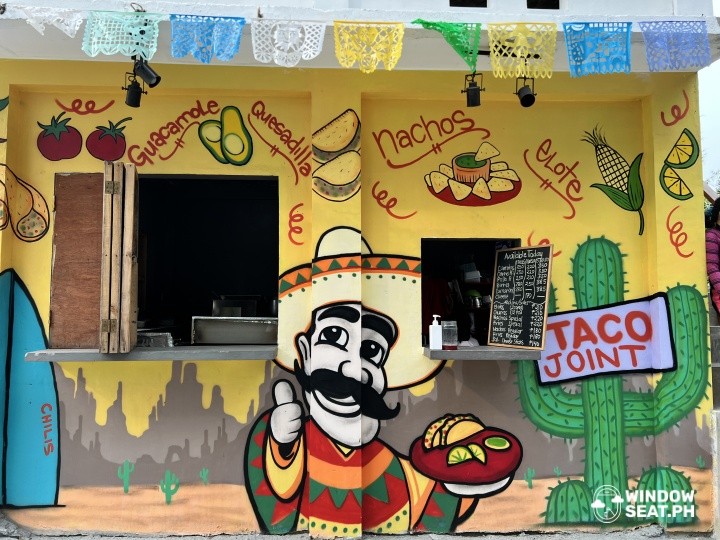 We got to try churros, elote, nachos, and meaty quesadillas. Perfect for when you feel like going on a picnic by the beach too.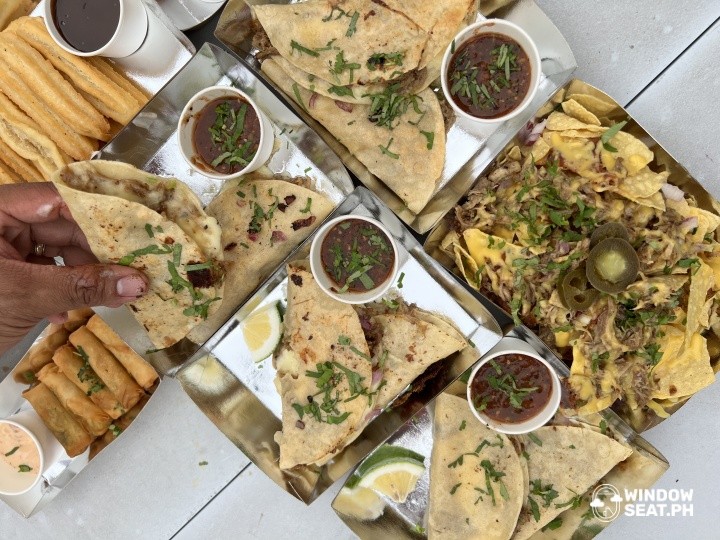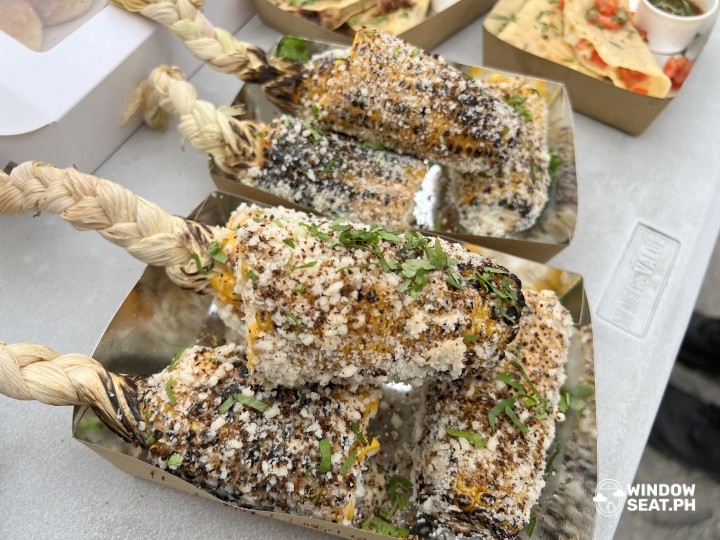 If you end up staying beyond sundown, start a booze-filled evening by heading to the bar just beside Taco Joint. Drink responsibly!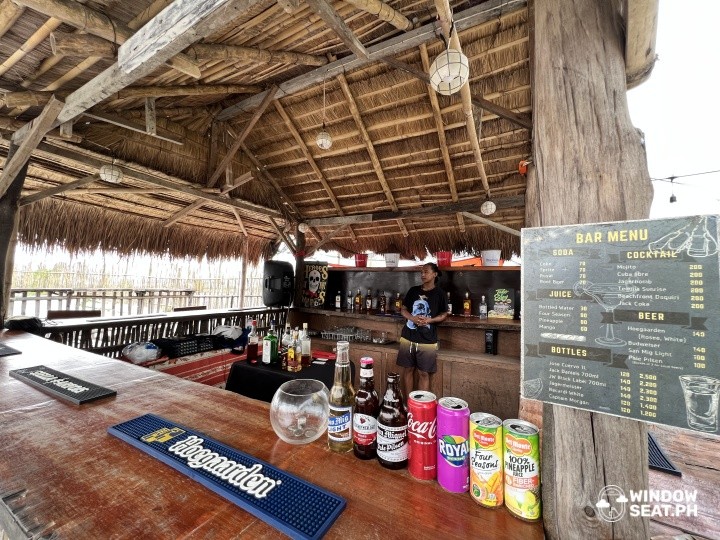 Find more on Facebook.
Bali of Liwa
Location: Brgy. Liwliwa, San Felipe, Zambales
No need for expensive plane tickets; get a slice of the famous Indonesian destination at Bali of Liwa. If drinking by the beach isn't your cup of tea, chill, and party here instead.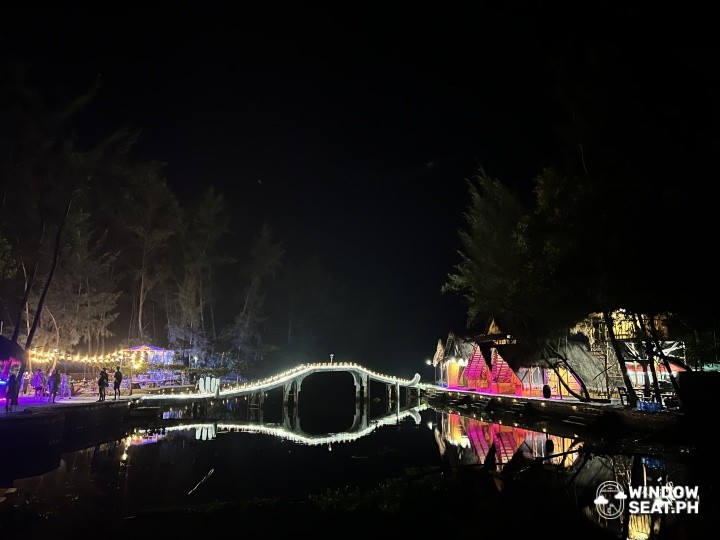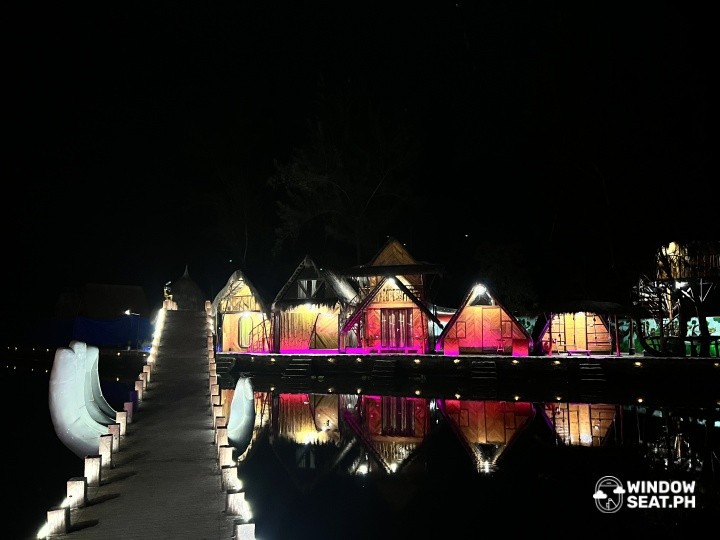 We were serenaded by a live band during dinner and the festivities didn't stop there. The group spent the rest of the night trying cocktails and jamming to the band's dance-worthy tunes.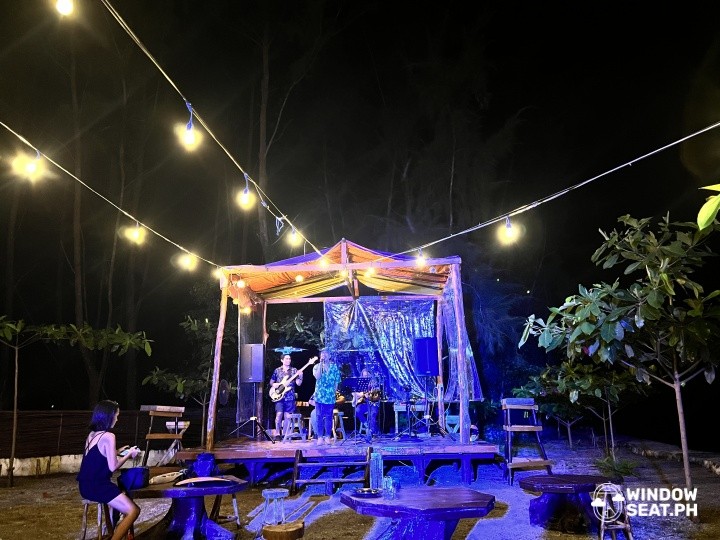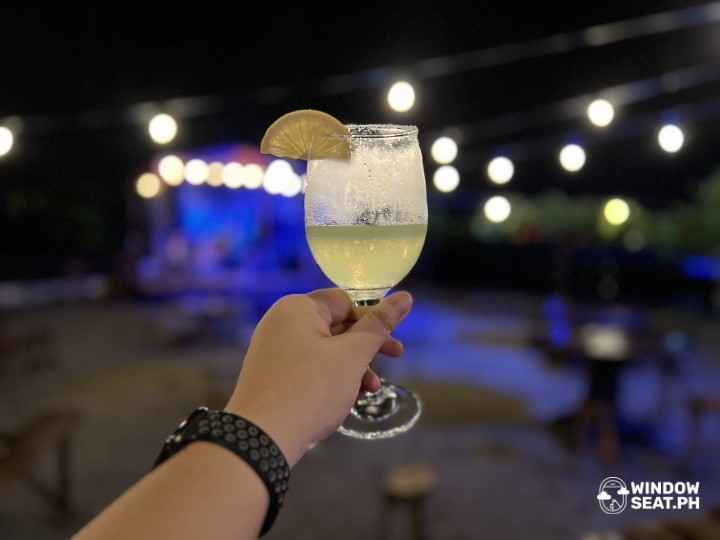 Find more information here.
PawiCare San Narciso
Location: Brgy. Lapaz, San Narciso, Zambales
Ever wondered what it's like to take care of pawikan turtles and help hatchlings set to the sea? Founded in 2011, PawiCare is currently undertaken by 16 Pawikan Rangers who are fisherfolk volunteers. It's also one of the only three locations in Western Luzon that has an ongoing pawikan protection and conservation program.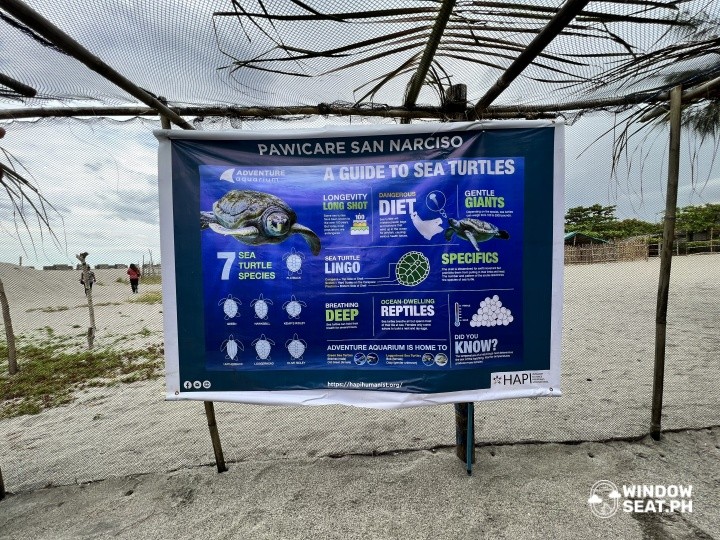 Pawikan season starts in September when mother pawikans arrive to nest at the beach. Eggs hatch after 50 to 60 days. According to the rangers, some eggs would hatch this November. If you want to witness the event, plan your visit soon!
PawiCare also celebrates the Pawikan Festival every second Friday of January.
For inquiries, contact PawiCare Coordinator Jun Foronda at 0930 284 4162; Pawikan Ranger Rey Relaniza at 0951 318 6432; or LGU Officer Jumer Interino at 0949 468 5705.
Clay Avenue Pottery Studio
Location: Arañas St. Purok 5, Brgy. Lapaz, San Narciso, Zambales
Whether you're looking into trying your hands on a new hobby or simply want to learn about making pottery, don't forget to include Mia Casal's quaint home studio in San Narciso. What began as a passion project ten years ago has now bloomed into a small business, where you'll find unique painted plates, jugs, and bowls.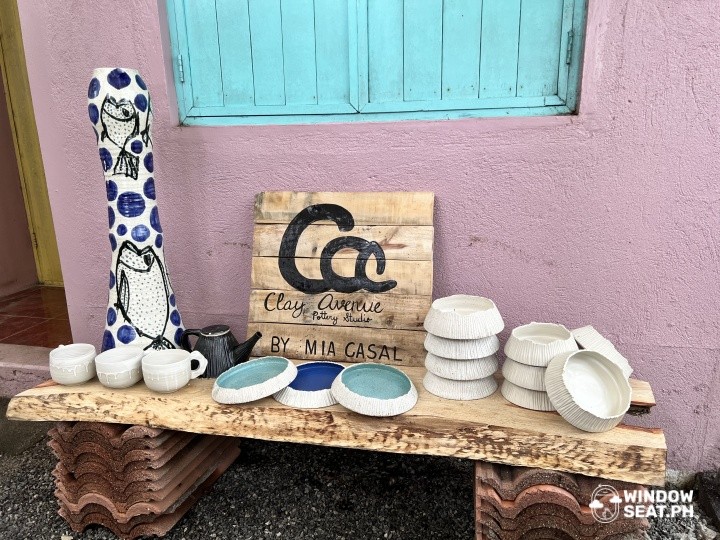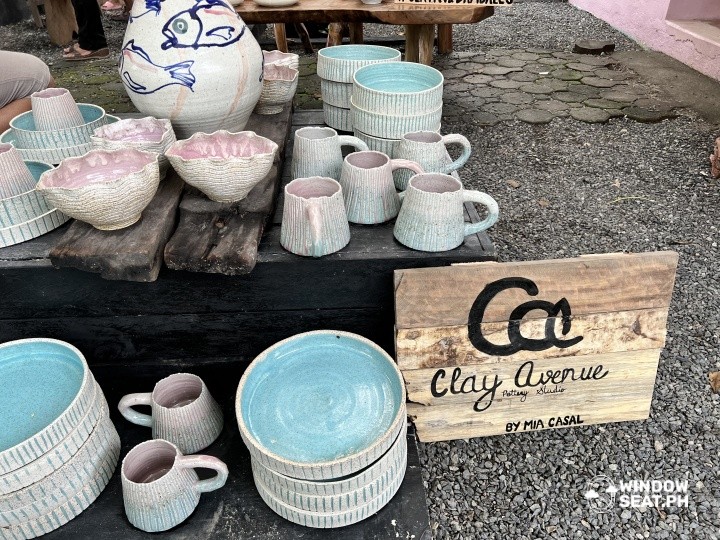 She's also trained and hired locals to help with the influx of orders. According to Mia, she also plans to resume her workshop where participants can learn about pottery and stay in her family's nearby ancestral home.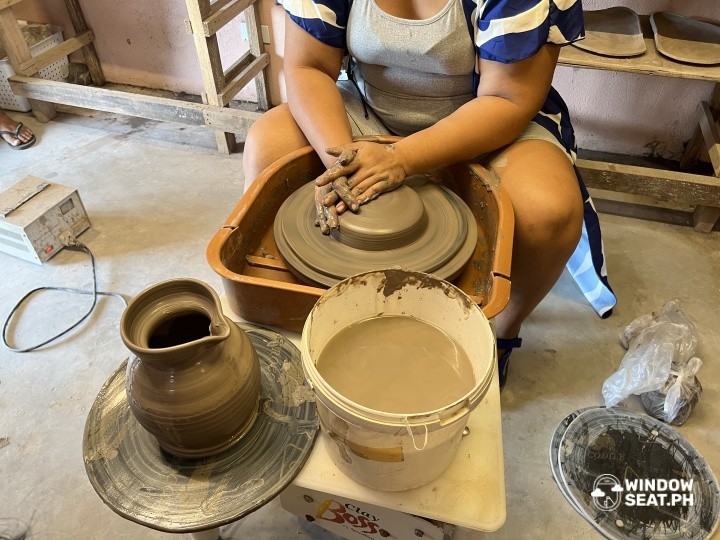 The view from her dreamy home studio is just dreamy; a painting-like scene you'd want to stare at in between making clay pieces.
Find more on Facebook and Instagram.
Balin Pamana
Location: Balin Pamana Heritage Center, Botolan, Zambales
Before heading back to the metro, we went to our final stop, Balin Pamana. The newly-constructed museum showcases and preserves the rich heritage and culture of Botolan. Inside, you'll find a hallway showcasing the municipality's previous leaders, an Aeta Way of Life Exhibit, and preserved ceramics.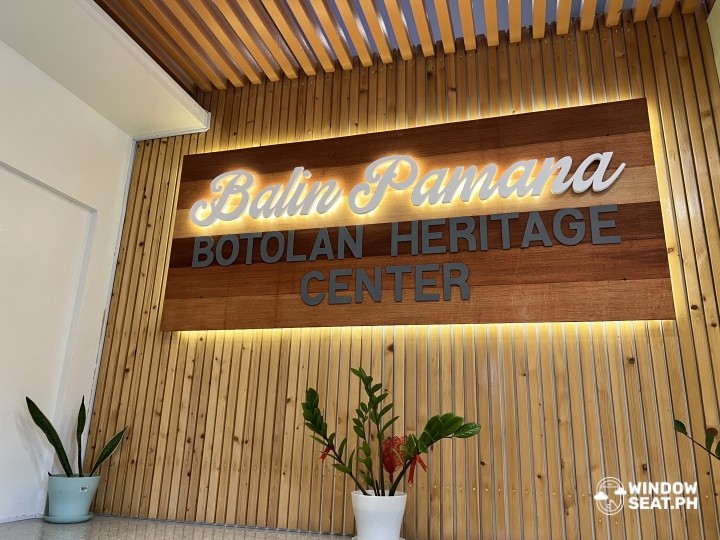 Students taking up Bachelor of Culture and Arts Education at the Polytechnic College of Botolan are there to help guide you and find your way around the museum. There's also a small gift shop in the museum, where you can purchase goodies made by local entrepreneurs and local delicacies for pasalubong.
Surf and Glamp Adventure is a tourism product by the Department of Tourism Region 3 in collaboration with Zambales Tourism and White Dove Travel and Tours Consultancy that highlights activities and tourist spots in the province.
Post Template
Post Template
WindowSeat.ph | May 21, 2021
Do you have any favorite spots in Zambales? Share them with us below!