Treat Yourself to a Dreamy Staycation at this Loft with a Cityscape View
This chic loft can accommodate up to six guests.
by Ina Louise Manto | May 16, 2022
We get it: you're probably in need of a quick escape from your busy work life and going on a staycation, one that isn't too far, sounds just about right. If you're in the metro but don't want to drive too long to have a taste of peace and quiet, you can easily drive to Angono, Rizal, and treat yourself to a dreamy staycation at this spacious loft:
Tarica Staycation
Nestled in a quiet neighborhood on top of the mountain, Tarica Staycation is perfect for vacationers who want to wake up to a stunning view. Its location overlooks the mountain, lake, and nearby metro skyline, which is always relaxing to look at. Just imagine having drinks at night or a romantic dinner with the sparkling city lights as your background!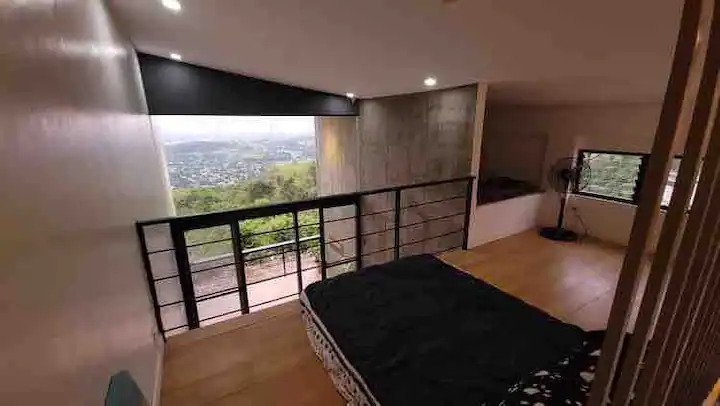 Tarica Staycation is a newly-opened spot that will make you swoon. It boasts modern interiors with high ceilings, giving a more spacious look to the chic property. Located on the ground floor is the living room, which also doubles as the unit's dining area.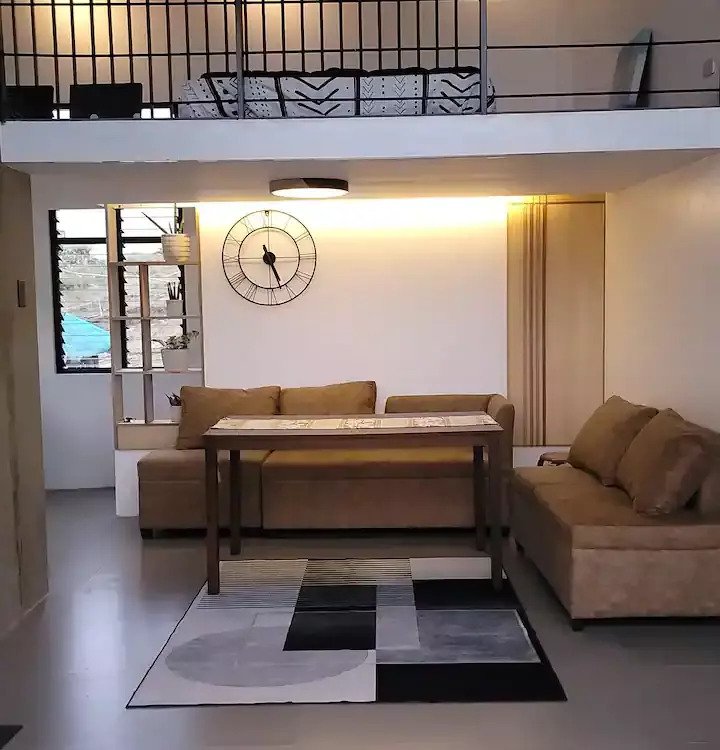 Whether you're staying with your partner for a celebration or gathering with family or friends, this property can accommodate up to six guests. The main sleeping area is located in the loft. Floor-to-ceiling windows and glass doors separate the room from the outside, allowing you to appreciate the view wherever you are in the unit.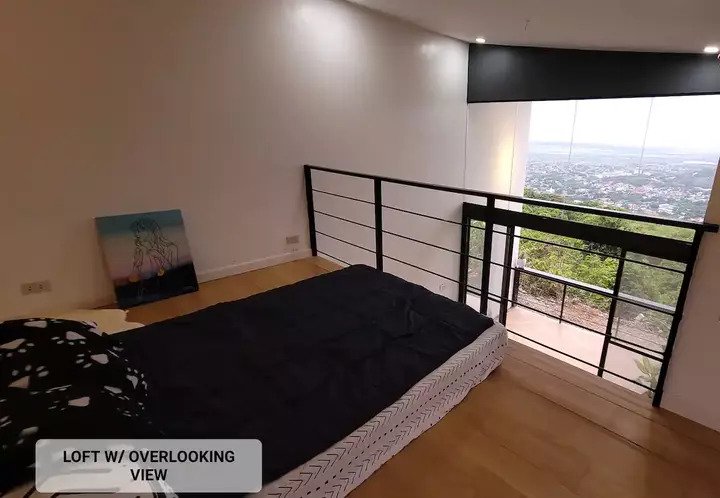 Amenities
The unit opens to a spacious balcony, which is perfect for enjoying the hefty serving of breakfast already included in Tarica Staycation's rates. From having your favorite drinks by the mini bonfire to curing your hangover the next morning, this spot is one of the best places to bond and share new memories with friends or family.
Bring your favorite bath bomb, a new read, wine, and scented candles, and treat yourself to a relaxing bubble bath with a view. Aside from the common areas, Tarica's private toilet and bath are just as picturesque, with a rain shower head and a romantic tub overlooking the city.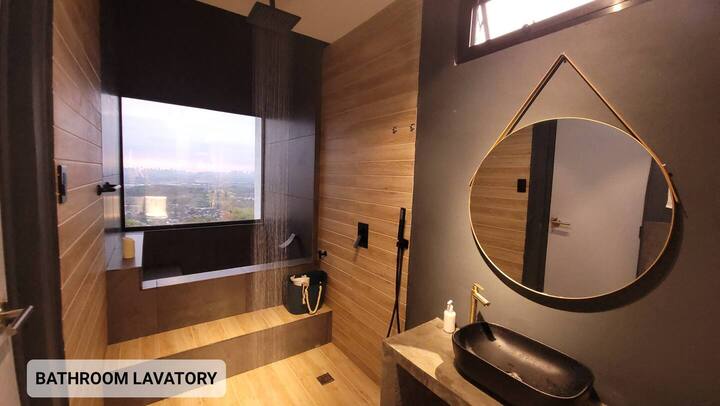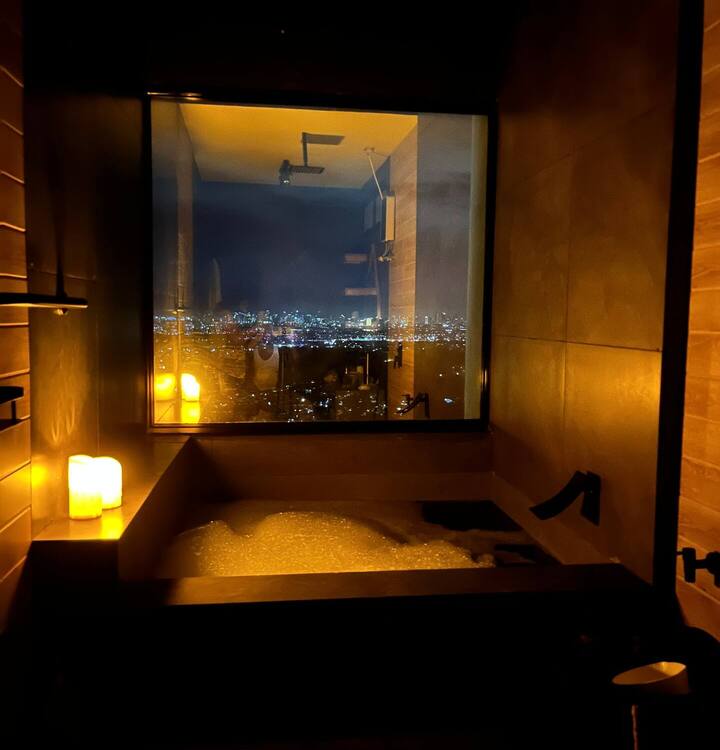 If you wish to explore attractions and establishments in the area, Tarica Staycation is nearby Angono Petroglyphs and Thunderbird Casino & Resort.
Rates at Tarica Staycation start at P22,000 per night. Book your stay here.
Cool Off This Summertime at these Must-Visit Rizal Airbnbs with Private Pools
Cool Off This Summertime at these Must-Visit Rizal Airbnbs with Private Pools
Ina Louise Manto | Apr 15, 2022
For more inquiries and more information on travel requirements, contact the Airbnb host.