LOOK: This Idyllic Home in Batangas is Perfect for Slowing Down and Resetting
You look like you can catch a break.
by Ina Louise Manto | May 13, 2022
Still on the hunt for your family's next go-to home away from home? For when the city life gets too stuffy and you feel like treating your family or barkada to a breather, go for a short drive to Batangas City and experience farm living at this private home:
The Red Hen Homestead
Getting away from it all doesn't have to be so far. Batangas is popular for its well-beloved shores but if you're the type to enjoy forests and mountains, you can escape to a modern-native Filipino home instead and learn about sustainable farming practices. Tucked at the foothills of Mt. Banoy, The Red Hen Homestead is a two-story sanctuary that will let you wake up to a view of relaxing greenery.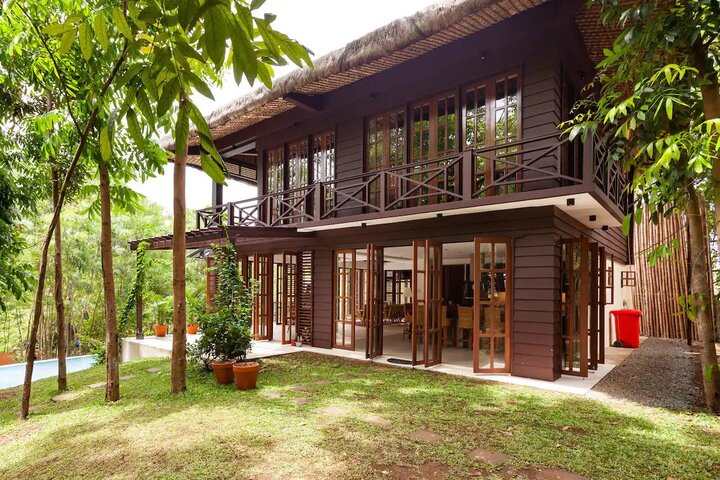 It wouldn't be difficult to feel right at home as its modern-native design would remind you of childhood trips to the province when you used to visit distant relatives. Outside, the homestead looks like a typical house you'll find in barrios: walls made of wood and roof made of nipa.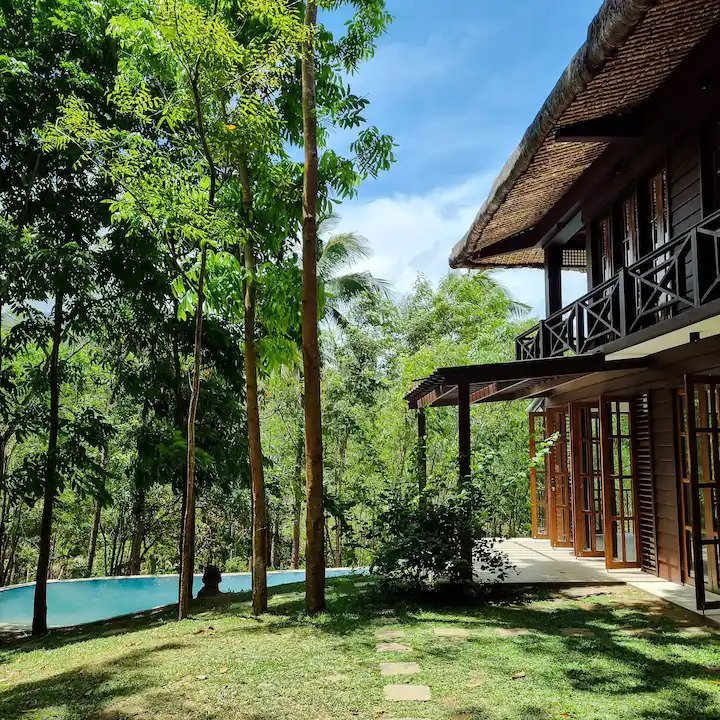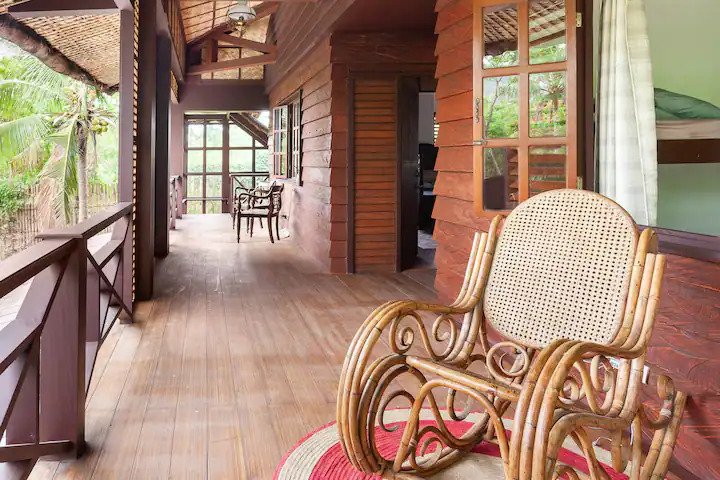 Inside, the homestead boasts white walls with accents of wood and local materials seen in its furniture and furnishings. The open space and glass doors and windows also add to its cool and relaxing ambiance.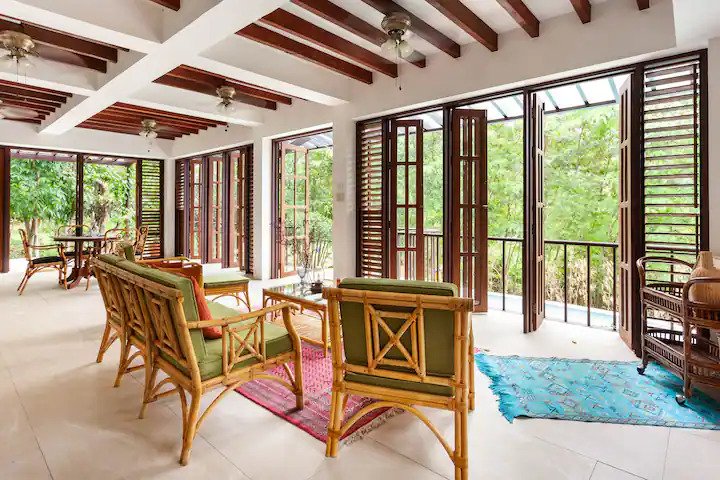 On the ground floor, you'll find an open space with Red Hen's common areas. There are two dining areas, a living area, and an equipped kitchen that's surrounded by a nature view.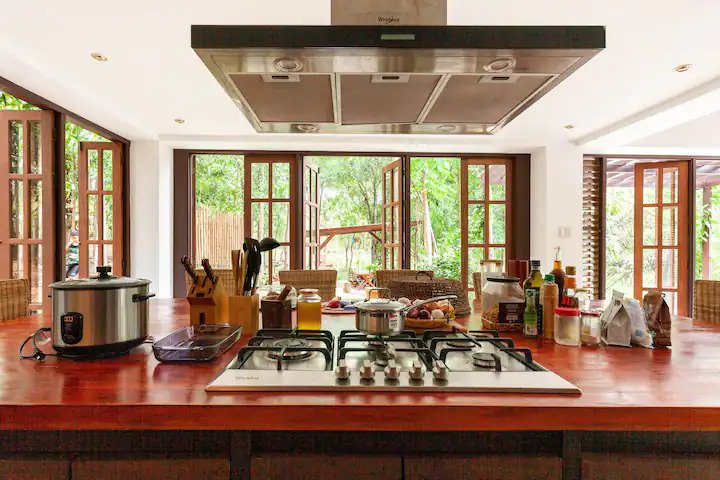 Up to 12 guests can stay in the homestead's four rustic rooms, which feature the same native design seen around the house. Each room has a private toilet and bath as well. Three rooms are air-conditioned while one has a fan. According to the owners, the weather gets pretty chilly around the ber months.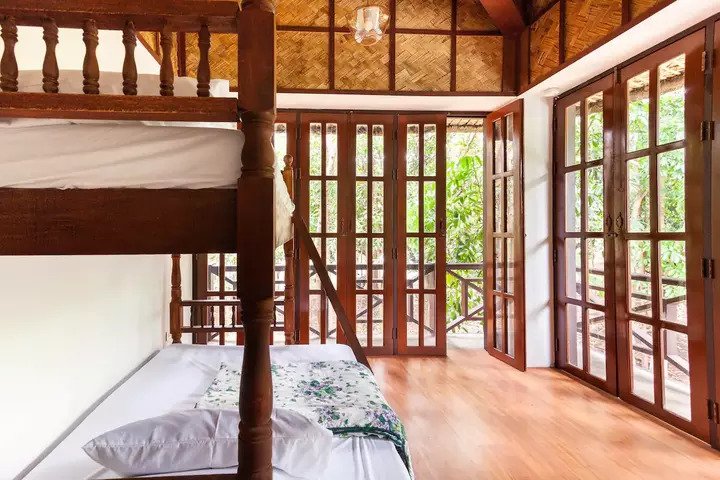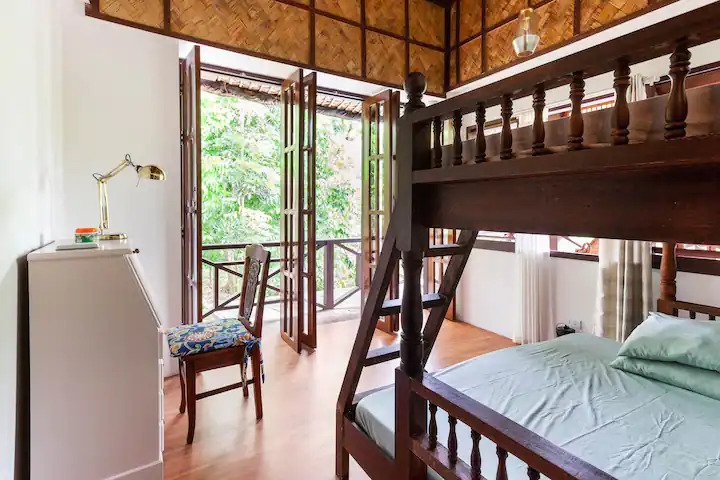 Other amenities
The Red Hen Homestead is a fully-furnished home and its outdoor amenities will make your stay more comfortable and exciting. Aside from its two indoor dining areas and kitchen, you'll also find an outdoor cooking area just beside the house. It even has a brick oven that will let you try your hands at making your own pizza! Bring your favorite toppings – pizza-making is a great bonding activity for both adults and kids.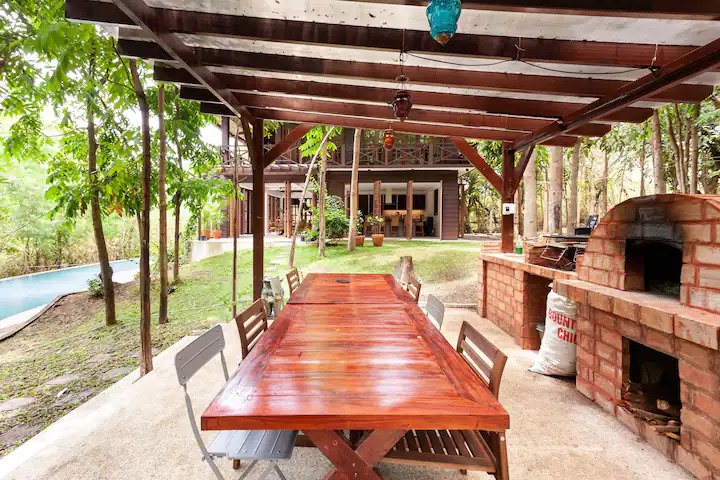 On hot summer days, you can cool off at the 25-meter lap pool and get that much-needed tan.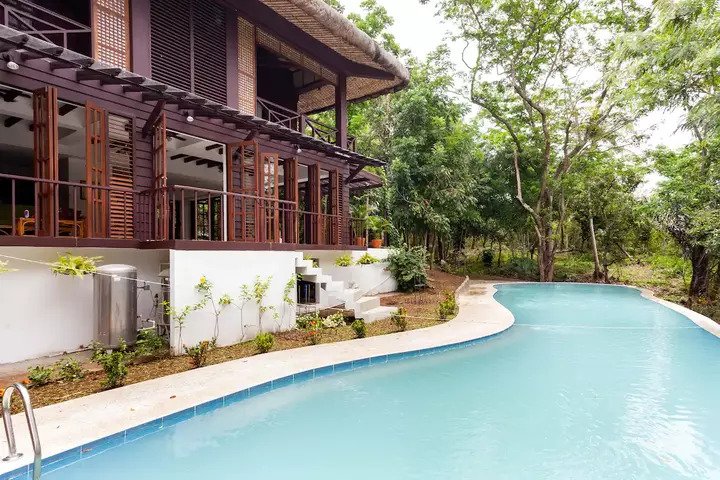 One of the best things Red Hen Homestead offers is letting its guests experience a farm-living lifestyle. The house is entirely powered by solar panels, vegetables are grown through biodynamic farming practices, and rainwater is used for crop irrigation. The owners are also building a free-range chicken farm and will offer farm-to-table meals in the future. If you're up for some adventure, you can also arrange a hike to Mt. Banoy and get the full nature experience.
Rates at The Red Hen Homestead start at P22,000 per night. Book your stay here.
Escape Near the Metro: Batangas Airbnbs That Have Private Pools
Escape Near the Metro: Batangas Airbnbs That Have Private Pools
Ina Louise Manto | Oct 13, 2020
For inquiries and more information about travel requirements, contact the Airbnb host.