Hiraya Restaurant and Cafe in Rizal is Set in a Refreshing, Charming Backyard That Becomes Beautifully Lit Up at Night
Bookmark this as your next al fresco dining destination!
by Meryl Medel | April 12, 2021
In the midst of this pandemic, al fresco dining is becoming more and more popular than ever. And in the middle of the metro, your options are usually a bubble pod, a roadside table, or a rooftop location surrounded by skyscrapers. Not a lot of nature-centric options. Which makes Hiraya Restaurant and Cafe in Rizal a perfect spot for al fresco dining. (Of course, not when ECQ is being implemented!)
Photos are from the Facebook pages of Hiraya Restaurant and Cafe and Trabi Cafe.
The restaurant around a garden
Described as "an extension of one's home," Hiraya Restaurant and Cafe is located in a compound with a couple of structures surrounding a garden full of vines. The walls are made of glass from wall to ceiling, allowing natural light in. Trabi Cafe, which specializes in coffee and tea drinks, shares space in the same compound. (Which means, yes, you could order from both if you dine in al fresco!)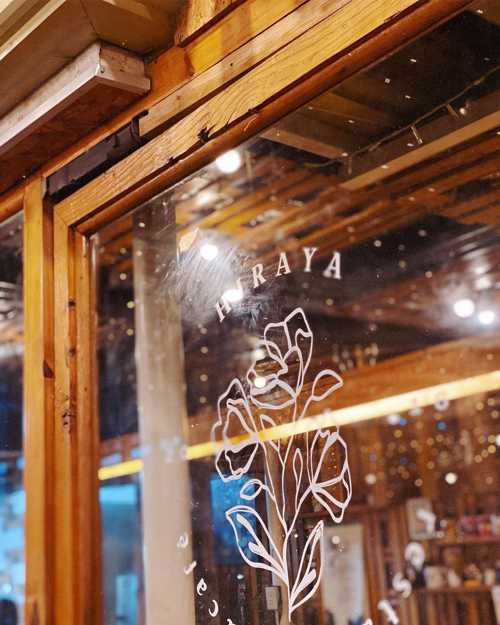 In the middle of the restaurant's structures is a small vineyard slash garden that doubles as the restaurant's al fresco dining area. All around the space are tables and chairs and benches spaced apart to let you dine in comfort and safety. In one corner are two nipa huts that you can reserve for a cozier and rustic dining experience.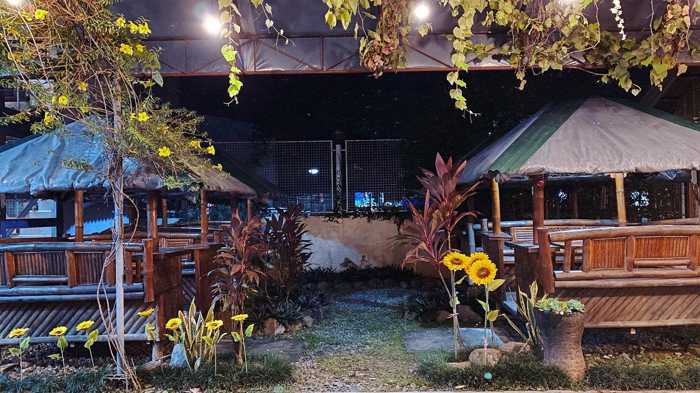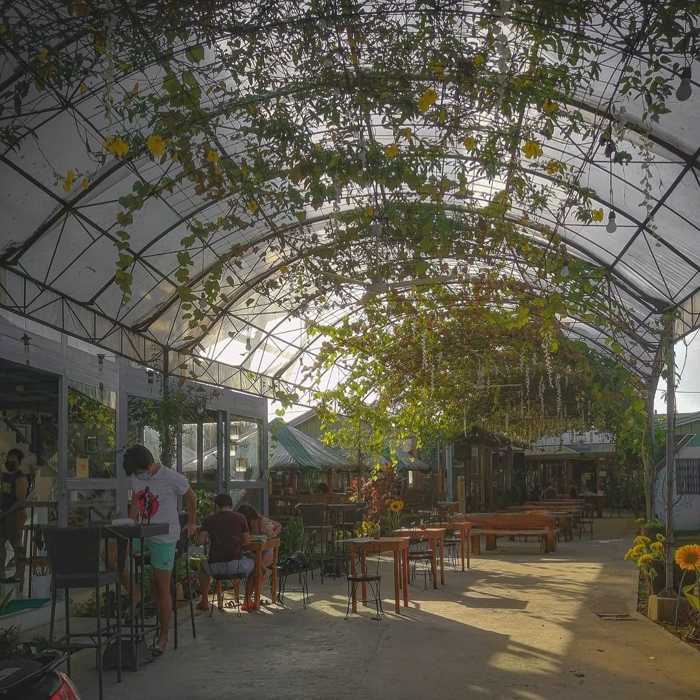 During the day, sunlight filters in through the vines, creating a refreshing ambiance when you enjoy your lunch with your family and friends. At night, the garden is lit up with fairy lights, resulting in a charming, magical dinner experience. The wooden tables and benches add all the more to that rustic magical charm.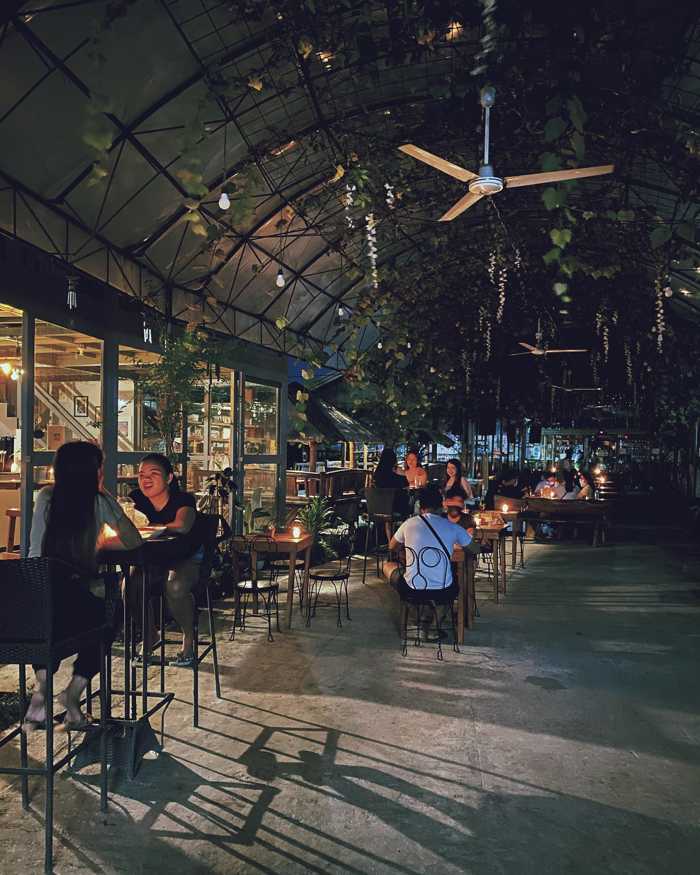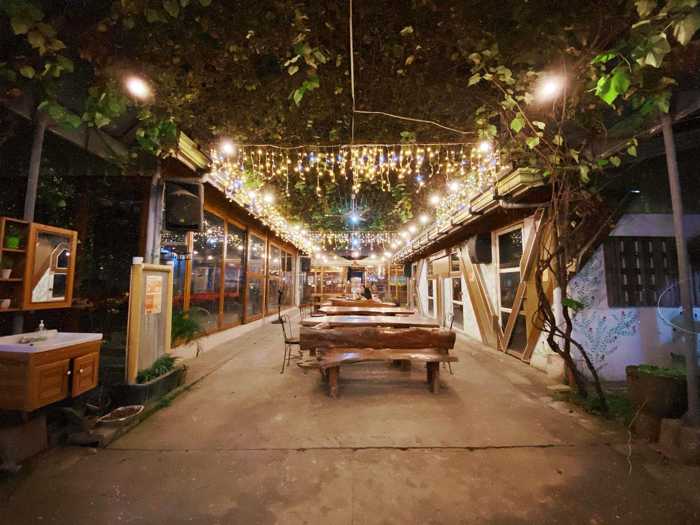 The menu
Hiraya Restaurant and Cafe's menu is largely made up of Filipino specialities like Sinigang na Baboy, Sizzling Pork Sisig, Lechon Kawali, Tokwa't Baboy, and Pinakbet. They also offer a variety of silogs as part of their all-day breakfast meals from the more common tapsilog and tocilog to the more unusual cornsilog and spamsilog.
View this post on Instagram
Other than their Filipino specialties, the restaurant also serves pizza, pasta, and steak for those who don't want rice. They also have ramen for those looking for some filling noodles and soup.
You can also order from Trabi Cafe a variety of coffee, tea, milk tea, and fruit drinks — maybe even some wine or whiskey if you're up for some hard drinks!
The location
Hiraya Restaurant and Cafe is located at 0905 Tambayan Road, Sitio Hangganan, Pag-asa, Binangonan, Rizal. Nearby landmarks include Angono Private High School, Bloomingdale Subdivision, and DIY Hardware.
You can also look them up through Google Maps or Waze. Simply pin "Hiraya Restaurant and Cafe" or "Trabi Cafe" and you're good to go.
For more information, visit the Facebook pages of Hiraya Restaurant and Cafe and Trabi Cafe.
Would you visit Hiraya Restaurant?