This Hidden Gem in Batangas Will Let You Wake Up to Breathtaking Views of Nature
You can enjoy nature from almost every corner of this home!
by Cristina Morales | November 23, 2021
Now that the holiday season is in full swing, it's time to finally iron out your vacation plans and set schedules for get-togethers with friends and family. And there's no better way to do this than by renting out an entire place to yourselves so you can catch up with no care in the world. The Playhouse at Pueblo Carachucha is a mountainside vacation home that is perfect for making memories.
The Playhouse at Pueblo Carachucha
Nestled on the highlands of Brgy. Cahil, the Playhouse at Puebloc Carachuch is a hidden gem in Calaca, Batangas. It's a private home within a two-hectare property, so while the area of the Playhouse is completely private, the rest of Pueblo Carachucha is open to the staff and other guests.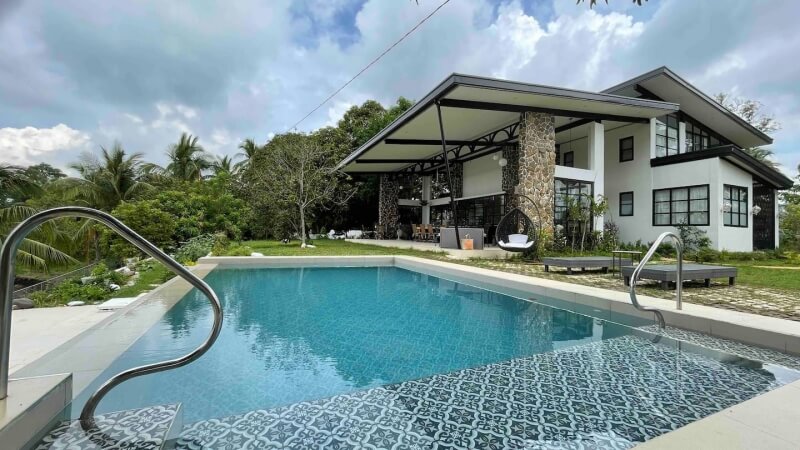 It has spectacular views of Balayan Bay on one side…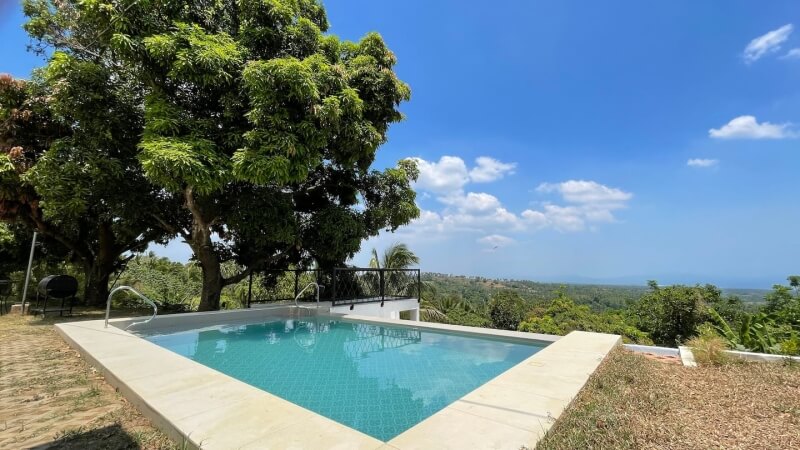 …and Mt. Batulao on the other.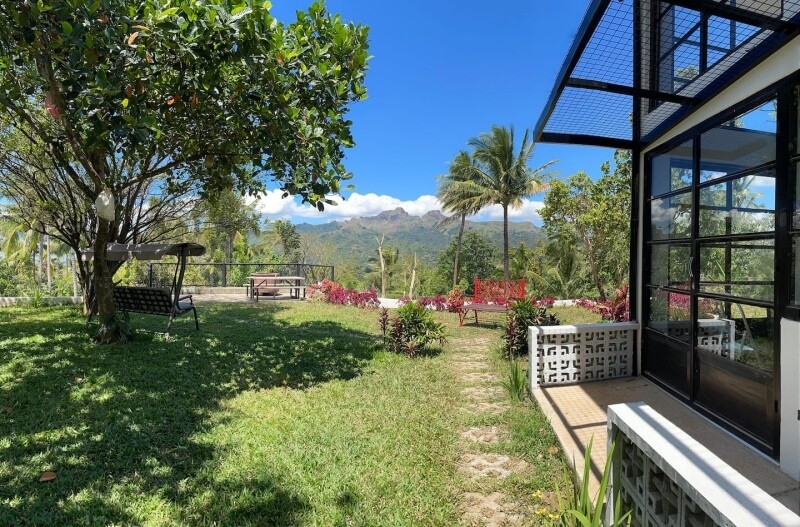 Food brings people together, and that's probably why the house is built around the kitchen, which is equipped with everything you could need to whip up a great meal. You could even pick herbs and vegetables from the farm on the property — just ask what's in season so you can plan around what's available.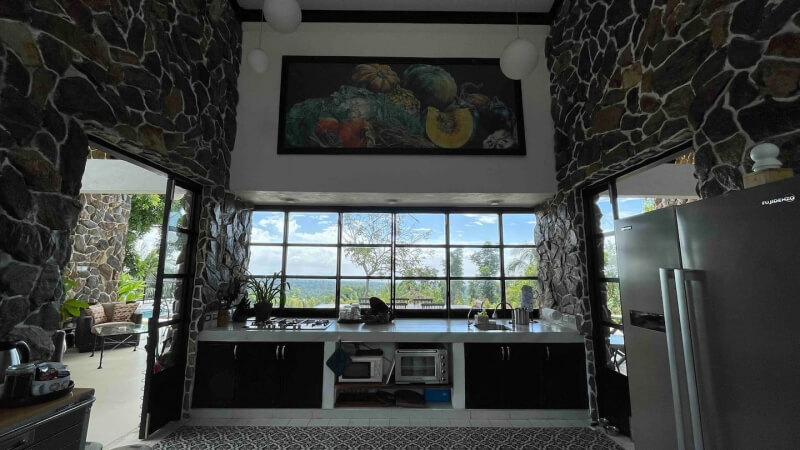 The interiors are furnished with a mix of old and new world pieces that perfectly complement the home's mid-century modern style.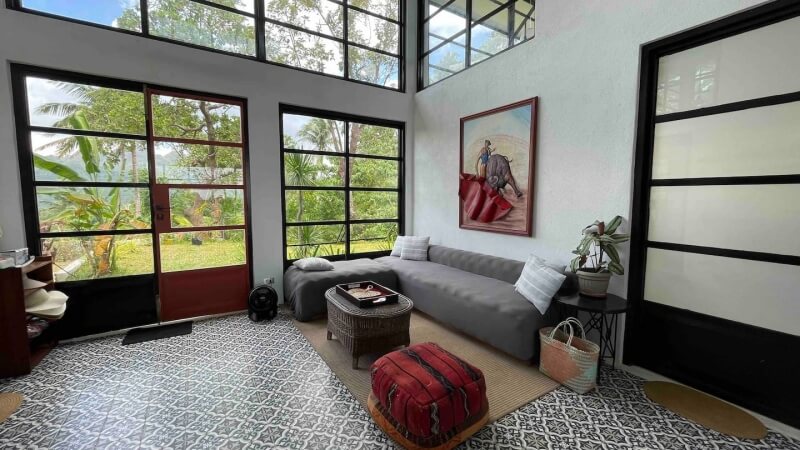 When you're not cooling off in the pool or exploring the grounds, chances are you'll be spending most of your time at the outdoor patio, where you can enjoy the breeze with your loved ones.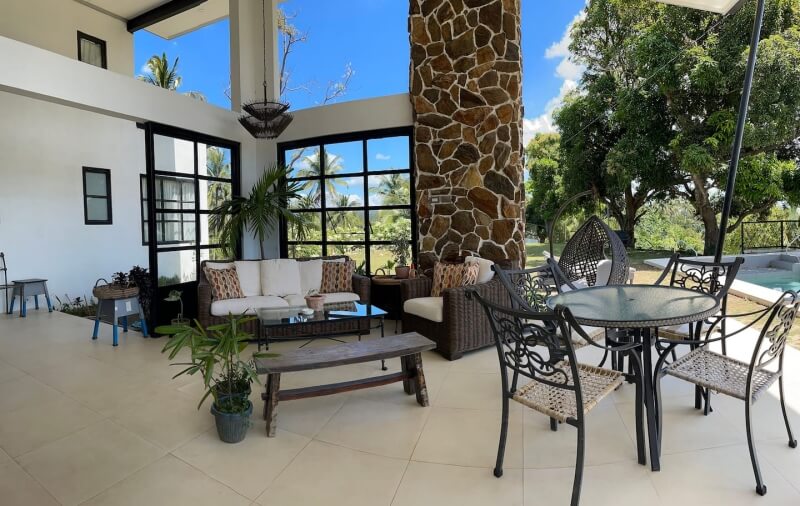 The house has three bedrooms, seven beds, and four baths. It can sleep 16 guests comfortably.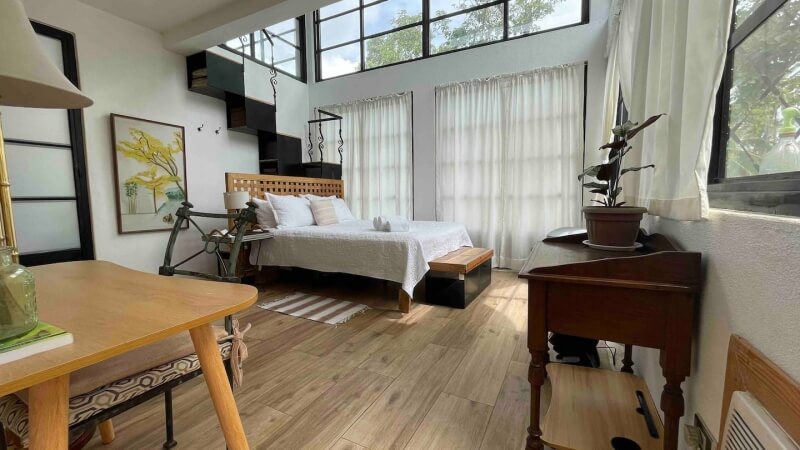 The entire home is designed to let the outdoors in, so you can enjoy nature's beauty even from the comforts of bed.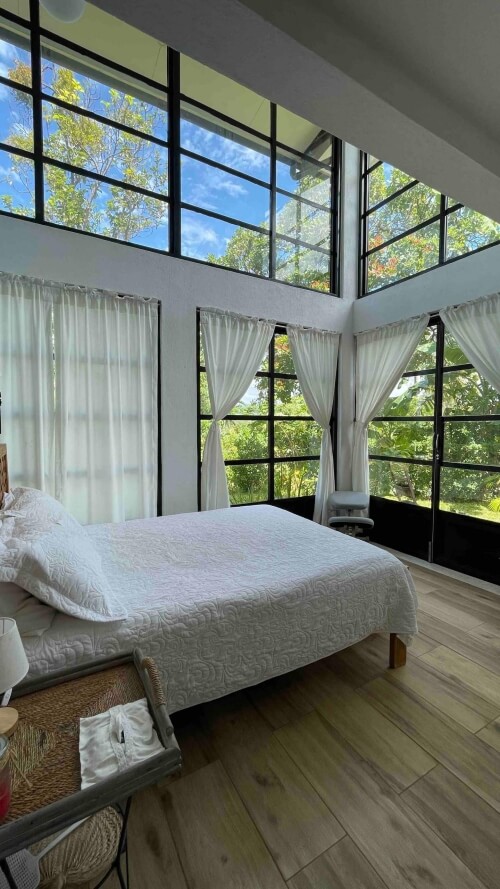 Note that the property has WiFi but the signal isn't always strong, so be prepared to go off the grid and simply enjoy the company of your loved ones. It's pet-friendly too, so go ahead and bring your furbabies along!
Rates and booking information

Pueblo Carachucha is located along Batulao Road, Brgy. Cahil, Calaca, Batangas.
Rates at the Playhouse at Pueblo Carachucha start at ₱25,000 / night. To book a stay, visit Airbnb.
Get Your Much-Needed Breath of Fresh Air at These Farm Stays Near the Metro
Get Your Much-Needed Breath of Fresh Air at These Farm Stays Near the Metro
Ina Louise Manto | Sep 23, 2021