Beat the Summer Heat at These Must-Visit IG-Worthy Resorts
For your summer outing!
by Ina Louise Manto | May 11, 2020
The cold winds of the first two months of 2020 can no longer be felt and you know what that means: summer is coming. It's starting to feel like we're in a huge oven once again and one of the best things to fight off the heat is taking a plunge in pools or the sea. We gathered some of the best IG-worthy resorts that are perfect not only for your friends and family but also your feed:
Camp Netanya, Batangas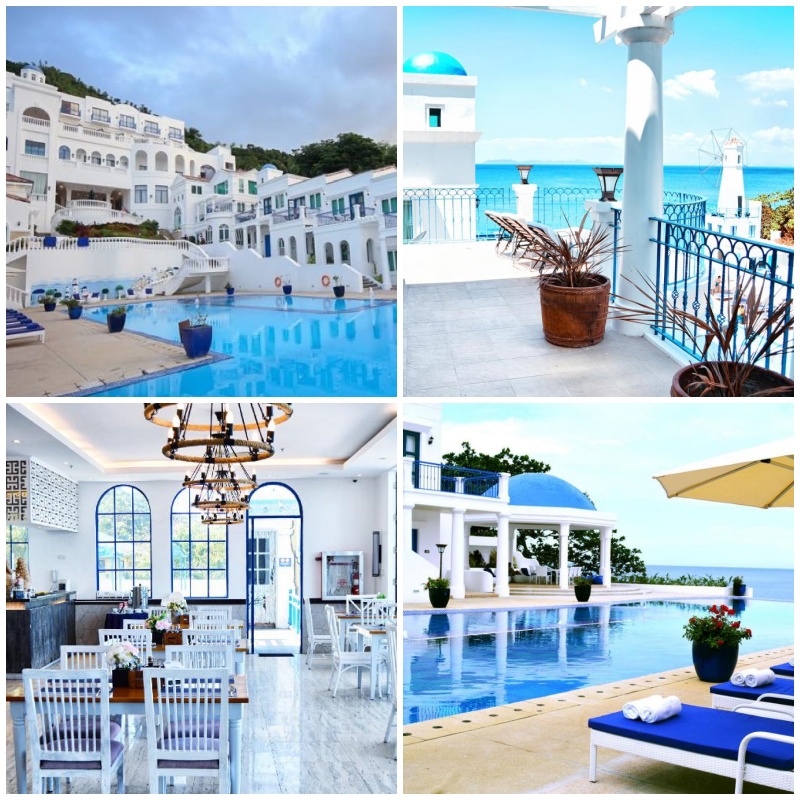 Greece has never felt this far. If you're a fan of Santorini's blue domes and whitewashed buildings overlooking the ocean, Camp Netanya will give you that slice of paradise without spending thousands on plane tickets. Nestled in Anilao Batangas, the resort is a popular destination among those who want to experience total relaxation and underwater experience. It's literally by the sea and surrounded by a lush green forest. Plus, Anilao is known as the birthplace of scuba diving in the Philippines. That might be something you want to try!
Rates start at P10, 100 for rooms. For more information, check their official website.
The Happy Beach, Cebu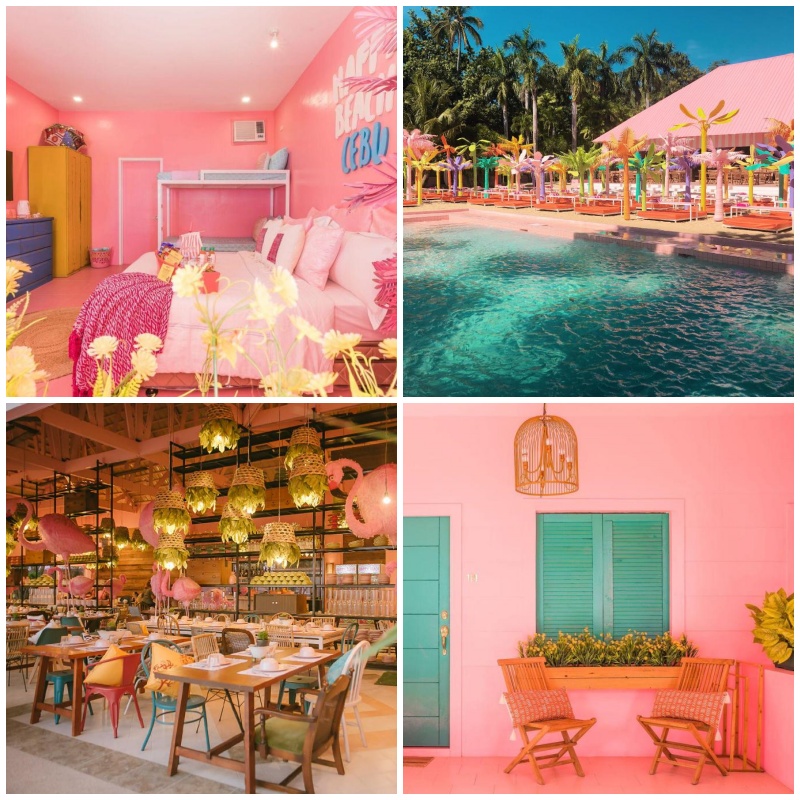 Happy Beach is total eye candy. Everything's in pink! You'll never run out of spots perfect for the gram as the resort features five main attractions: the Mactan Beach, Pink Bali Lounge, Floating Zoo, Animal Cabanas, and Pink Pool. Planning to have an extended stay? You can choose from different pink rooms at the Happy Beach Hotel.
Rates start at P399 for day passes. For more information, check their official website.
Cala Laiya, Batangas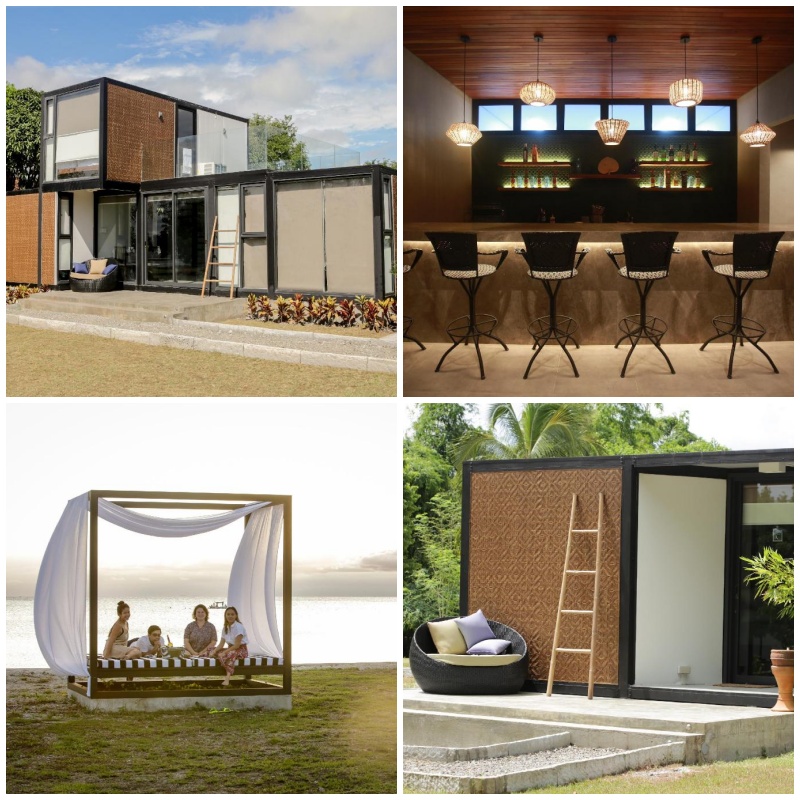 Cala Laiya in San Juan, Batangas is becoming a popular spot for its Casitas. They're square rooms with glass walls that give you a full picture of the surrounding nature and beach. It has daybeds, an infinity pool overlooking the sea, and a Filipino-fusion restaurant. It's an ideal location for a quiet retreat and relaxation.
Rates start at P7, 000 for one bedroom. For more information, check their official website.
Flotsam and Jetsam, La Union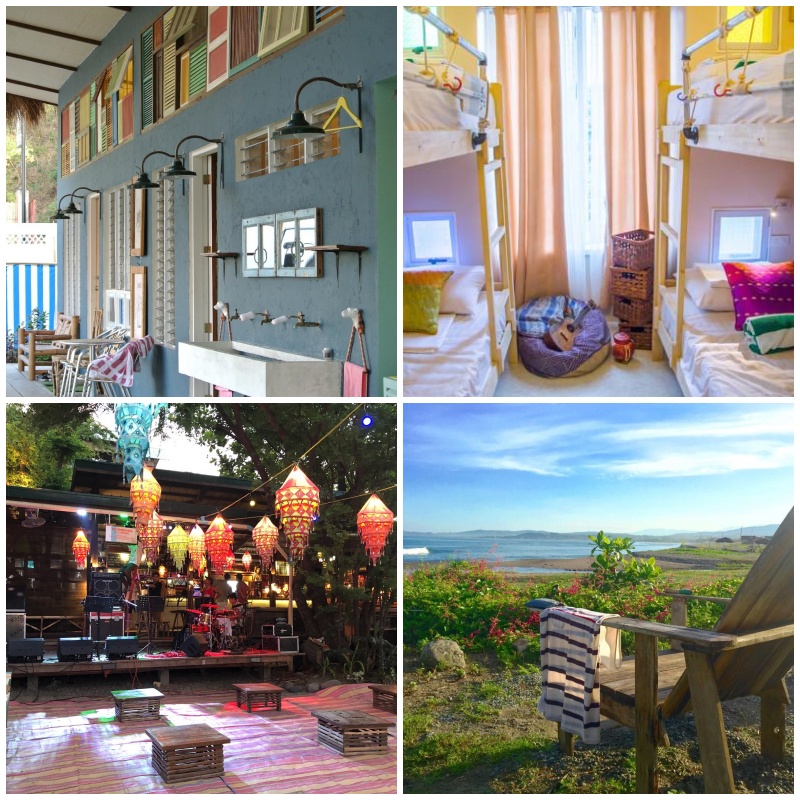 Planning to try surfing in La Union? Flotsam and Jetsam is an IG-worthy beach hostel popular for its art-themed rooms and nightlife at Le Petit Pidot. It's perfect for when you want a chill weekend for surfing and partying.
Rates start at P780 for a bed. For more information, check their official website.
Inflatable Island, Subic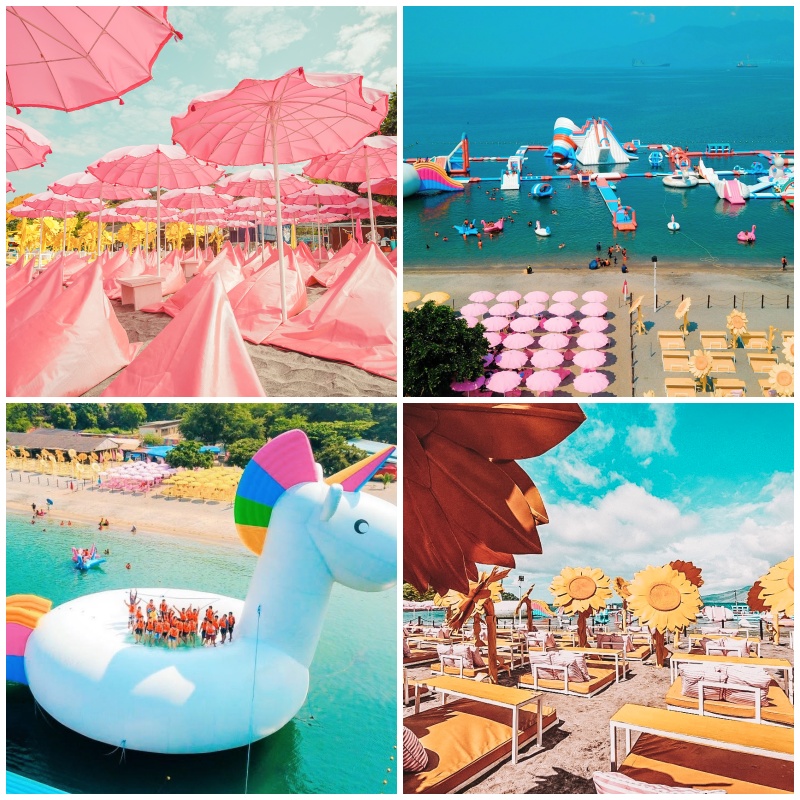 Inflatable Island reimagines the usual summer beach play. It's a pastel wonderland that will level up your IG game. Get your tan in style at the Sunflower and Bali Lounge adorned with pastel yellow and pink daybeds. The resort features Asia's biggest floating playground – it covers 4,200 sqm which is as big as 8 basketball courts! You can find inflatable towers, bridges, swings, slides, human launchers, and more.
Rates start at P699 for day passes. For more information, check their official website.
Spin Designer Hostel, El Nido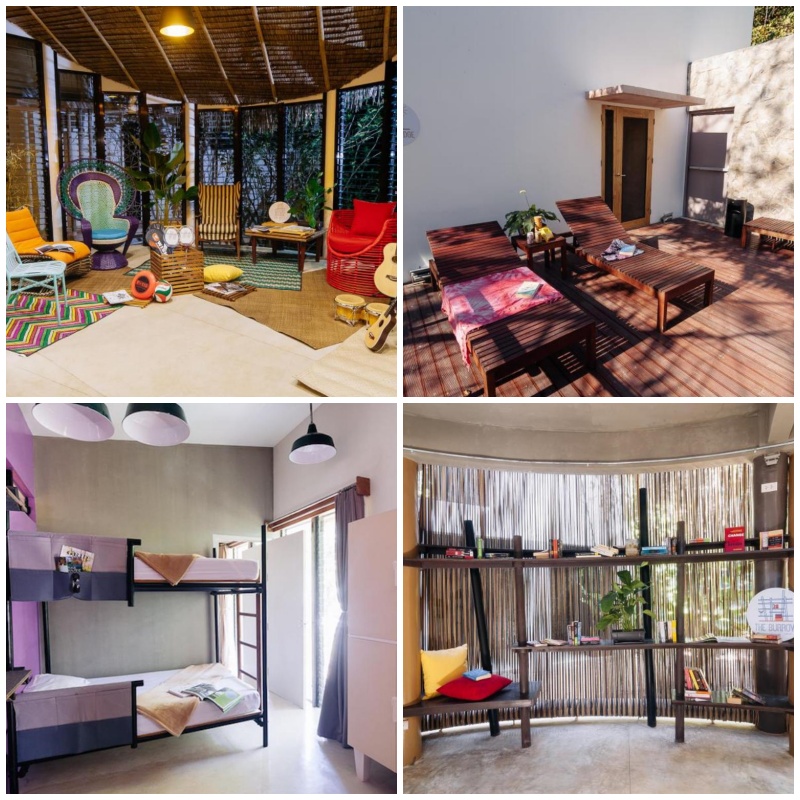 Spin Designer is a premium hostel in the heart of El Nido's town. It's a prime location for solo travelers who wish to see El Nido's scenic islands. The spaces in Spin are shared and it's a great avenue to share different life experiences and meet like-minded people. After a day of activities, don' forget to visit Bar147 – an outdoor international restaurant with beaming nightlife.
Rates start at P1,130 for a bed. For more information, visit their official website.
Stilts Calatagan Beach Resort, Batangas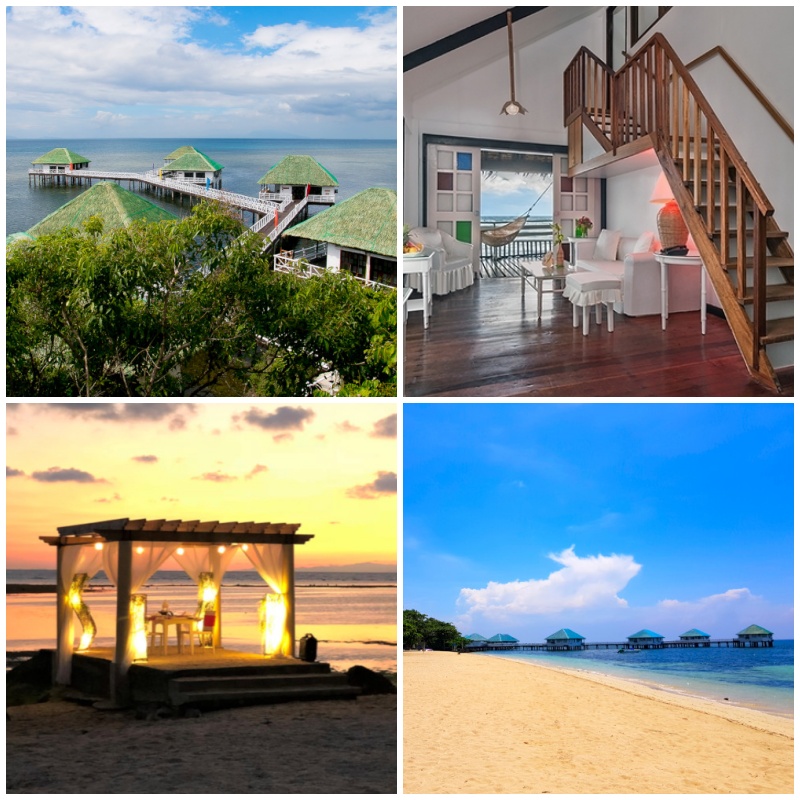 Is the Maldives in your travel bucket list? Then you wouldn't have to fly to the Indian Ocean as getting a taste of it can be achieved in a couple of hours' drive. Stilts Beach Resort is in Calatagan, Batangas and features water villas that would make you feel like you're in the sought-after beach destination. You'll never get tired of the scenic crystal blue water!
Rates start at P500 per person. For more information, check their official website.
Which resort you're looking forward to visiting? Share them below!
10 Relaxing Airbnb Getaways in Rizal for When You Need to Recharge in Nature
This Glass Treehouse in Baguio Will Let You Sleep Under the Stars
Palawan on a Budget: Where to Stay in Puerto Princesa, El Nido, and Coron