Top 5 Cheap Thrills You Should Try on Your First Vigan Trip
E.g. 5 great reasons to head north next weekend.
by Andy Flores | February 20, 2017
Planning your first trip to Vigan can be overwhelming. Looking up sample itineraries on the internet, you'll be surprised by how many things you can do in this charming little city. From skydiving to food-tripping to museum-hopping, the Philippines' only world heritage city sure has something for everyone. And the best part? Almost every attraction here comes for free! We rounded up five fun activities you can do during your first Vigan trip that will barely scratch your budget.
1. Take a kalesa ride around the city
Riding a kalesa, or a horse-drawn carriage, is one great way to get around Vigan. Not only is it a rather unique way to take in the sights of the historic city, it also completes the old-time vibe that the place gives you.
A kalesa ride is priced at PHP150 per hour, including the stops you make at the attractions where you'll be taken by your kutsero, who will serve as your official tour guide. Don't hesitate to ask him questions if there's anything you want to know about Vigan. The city's kutseros are born and raised in Vigan and they know pretty much everything you want to know about the place.  You can also tell him where you wish to go or what you want to see during the tour.
Call it cliché, but hey, nobody should leave Vigan without riding a kalesa.
Tip: Don't rush and make too many stops during your kalesa tour. Limit the attractions you'll visit and just enjoy the ride!
2. Try your hand at pottery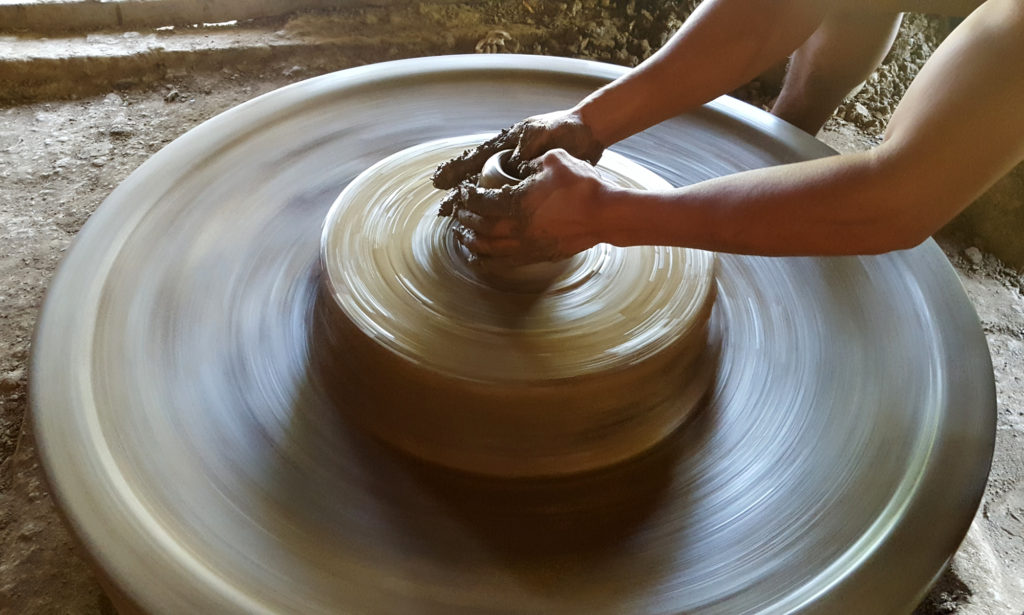 By donation
The burnay (pottery) industry in Vigan can be traced back to the pre-colonial times, and it still thrives in the city to this very day. Burnay jars are essential in fermenting vinegar (sukang Iloko), wine (basi), and fish paste (bagoong), as it is believed to bring out the flavors better.
Head on over to Pagburnayan, and prepare to get muddy as you experience this ancient traditional art first hand. With just a humble donation, you can sit comfortably on a stool and create your very own earthenware pots with the help of a local burnay expert.
The entire process of completing a burnay jar can take a week or more, so if you wish to take your ~masterpiece~ home, you will have to wait for a few days to allow it to dry in preparation for firing in the kiln.
Tip: Got clay all over your picture-perfect travel OOTD? Don't try washing it off with water! Simply wait for it to dry and harden before brushing or picking it off.
3. Take the flight of stairs to the top of the Bantay Church Bell Tower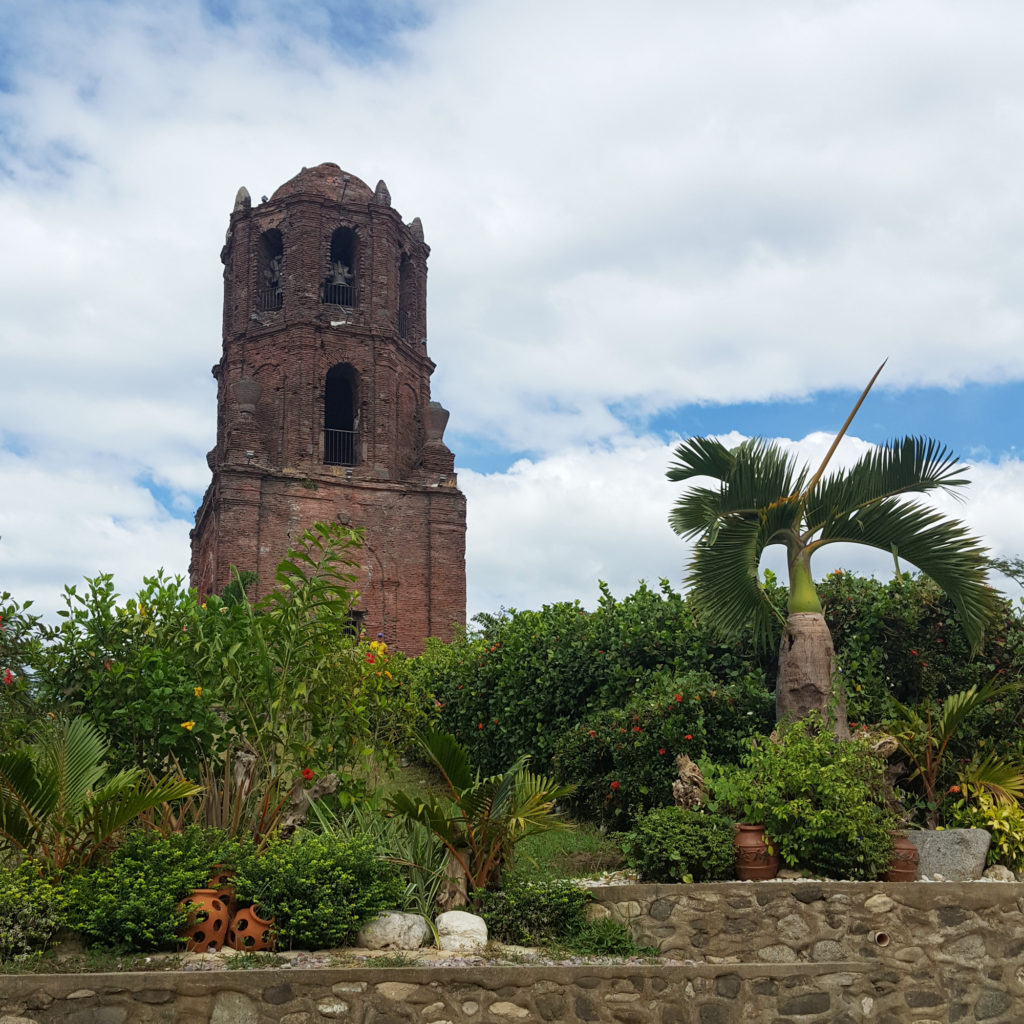 Sitting majestically on a hilltop, the Bantay Church Bell Tower, over four centuries old, used to be Vigan's watchtower that served as part of the city's defense to alert the people of the city in times of danger. Today, the red brick and stone structure has become a well-known filming location of popular local movies and TV shows.
Tip: Climb it on a clear day and it will give you a spectacular view of the City of Vigan and its surrounding towns.
4. Catch the dancing fountain show
Free
Make your first evening in Vigan even more memorable by catching the dancing fountain show at Plaza Salcedo, which is strategically situated in between the Capitol and the Vigan Cathedral. Every night, locals and tourists alike flock to the square to watch the 30-minute fountain and light display that moves to the sound of pop songs. The show begins at 7:30pm on Mondays to Saturdays, and 8:30pm on Sundays.
Tip: The dancing fountain show is best viewed at an elevated spot. There are bleachers situated around the fountain area, where you can comfortably sit during the show. Come early, though, as seats run out quickly!
5. Pig out!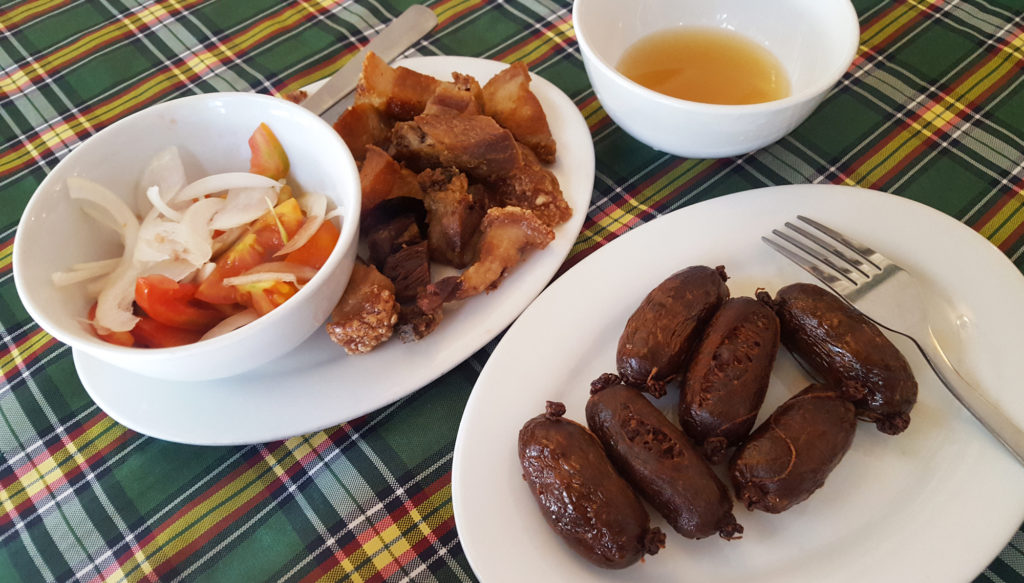 If there's one thing you wouldn't want to miss out on during your first Vigan trip, it's the local food scene. Vigan boasts some of the most sumptuous dishes in the entire Ilocos Region. Needless to say, this is your chance to sample authentic pinakbet, bagnet, longanisa, sinanglao, and empanada. Trust us when we say that your PHP300 will go a long way here.
Tip: Read up on our epicurean journey in Vigan next week to find out where you can taste the best in the city!