PH Extends Travel Ban for Incoming Foreigners Until April 30
Do you know any foreigner who intends to visit the country before the travel ban? Let them know about this update!
by Jon Christoffer Obice | April 19, 2021
The Philippines has long benefited from the renewed hype about our country in the traveling world in recent years. Consistently being included, if not topping, the list of several travel magazines, Philippine destinations have lured foreign travelers, both those for short-term visits and settling here for good. Tourist arrivals in 2019 reached 8.26 million, a 15% increase from 2018's figures.
But that's until COVID-19 happened and paralyzed the tourism industry beginning March 2020. Travel bans were imposed worldwide. Back home, foreign tourists panicked and opted for a sudden exodus. Even those who initially planned to stay longer for business purposes or for a digital nomad lifestyle flocked to the airport to leave the country. For the entire 2020, only 1.3 million tourists arrived in the country, causing a P400 billion income loss.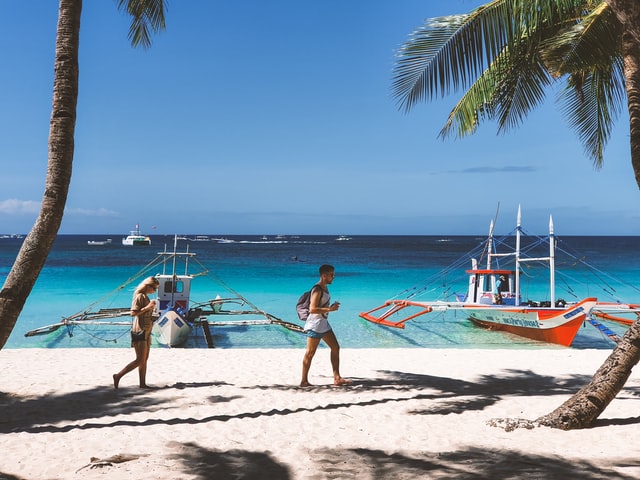 Come August 2020, the Inter-Agency Task Force once again allowed foreign nationals with specific visa categories to enter the country. This has gone on until April 5, when the IATF reverted NCR Plus–the area comprised of Metro Manila, Bulacan, Rizal, Cavite, and Laguna—to ECQ after consistently posting record-high cases. This left foreign nationals at a crossroads whether or not to pursue visiting the country.
But last week, Presidential Spokesperson Harry Roque announced the country is extending its ban on entry of foreign nationals until April 30. The travel ban was initially set to end on April 21.
Foreign nationals granted valid entry exemption documents issued by the Department of Foreign Affairs prior to March 22, 2021 will still be allowed entry to the country.
These exceptions include:
diplomats
members of international organizations and their dependents
foreigners involved in medical repatriation
foreign seafarers under green lane programs for crew change
foreign spouses and children of Filipinos traveling with them
emergency or humanitarian cases
Meanwhile, returning OFWs are still allowed entry to the Philippines.
READ MORE:
Modified ECQ, GCQ, and Modified ECQ Explained: What Does This Mean for Travelers?
Traveling Soon? You Need to Install This Contact-Tracing App First