Travel-Sized Beauty Products worth Packing in Your Carry-On Bag, As Listed By a Beauty Guru
Ladies, welcome aboard.
by Gene Loves Acosta | June 24, 2016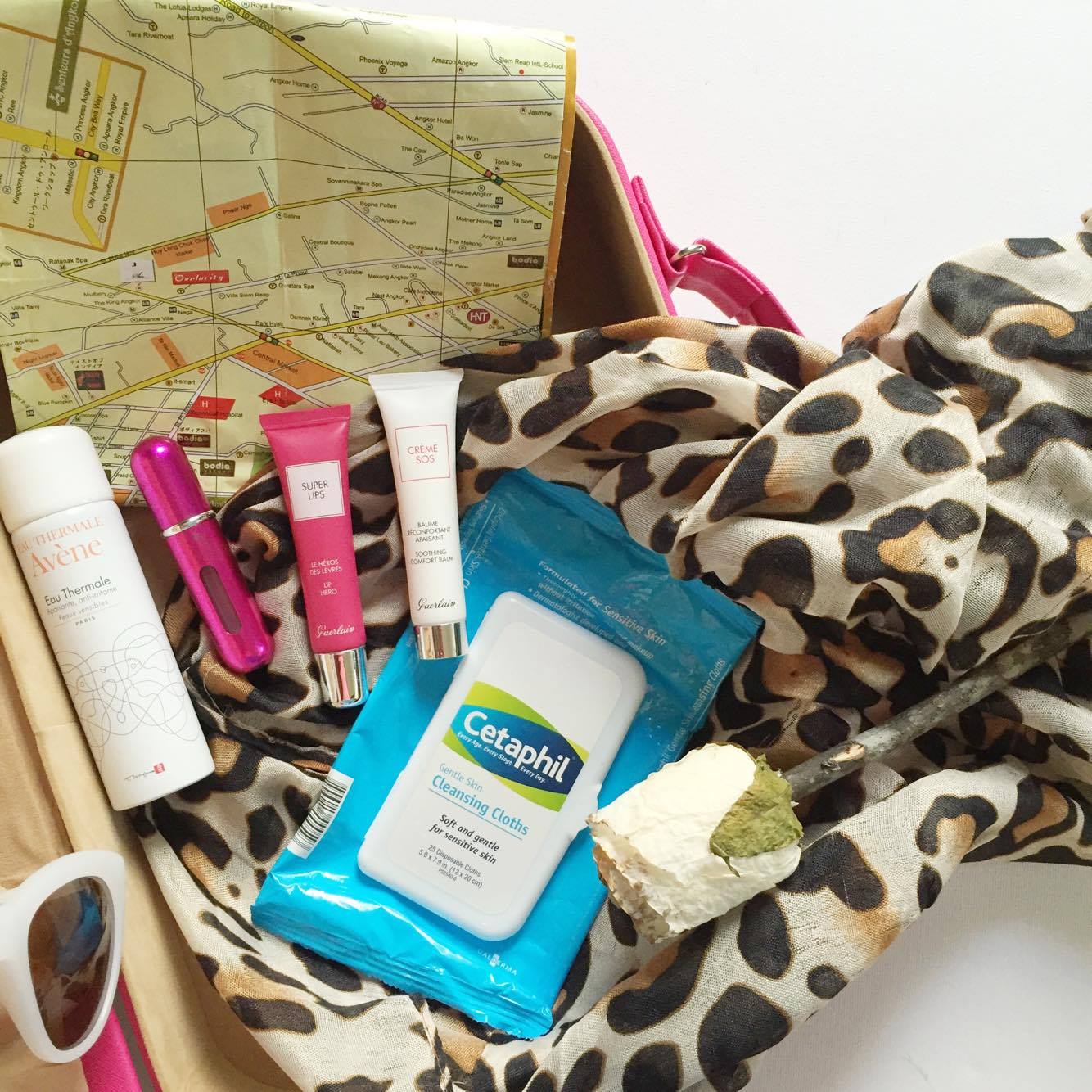 Preparing for a trip can be exciting, at least when you've already mastered the art of packing. Choosing what to wear is difficult enough without having to worry about which beauty product can you put in your checked-in luggage or your handbag – and you'd never forgive yourself if your massive jar of favorite face cream gets confiscated, right? (That stuff is expensive!)
So, what are some of the must-haves you should (and can) bring with you on a plane? We asked beauty guru Martha Sta. Barbara of The Beauty Junkie to share with us a few standouts that have taken up permanent residence in her arsenal.
Travalo
"Amazing discovery of mine lately; it makes perfumes travel- friendly, even the smaller perfume bottles!"
Traveling with your favorite scent can always be a gamble. What if it breaks in your suitcase? Or worse, what if it spills into your clothes? A pocket-sized refillable fragrance atomizer can take away the worry. Just remove the top of your perfume sprayer, insert the tube into the base of the atomizer, then pump to fill. One bottle can hold up to 50 sprays and it can easily fit in your pocket or handbag because it's not much bigger than a lipstick tube. Check out Martha's review here.
Avene Eau Thermale
"It comes really handy when traveling because it's an instant refresher."
There's nothing more refreshing than a delightful cool mist to rehydrate your skin (and mood) during your travels. Plus, you can even spray it in your hair to instantly calm frizz. Who doesn't like double-duty beauty products?
Guerlain Super Lips
"It's a super hydrating treatment that keeps my lips from cracking up."
You know how you lick your lips when it feels dry and chapped, and then they'll feel dry again, so you lick them once more? This just ends up into a continuous cycle of lip-dehydration. The solution? A reliable lip balm that can keep your pouts pampered – any time of the day. This beauty pick by Martha comes with grapeseed extract so it leaves your lips plumped and smooth in just one swipe.
Cetaphil Cleansing Wipes
"This one removes my makeup thoroughly and is very travel-friendly."
Cleansing wipes are perfect for those nights when you're too tired to go through an entire skincare routine before crashing. It will leave your skin feeling smooth, hydrated and fresh. Some wipes can even do dual purpose as a treatment product so you can leave your regular facial wash at home during short trips.
Guerlain SOS
"A rich moisturizer that keeps my skin moisturized, especially in the plane and cold weather. A little goes a long way!"
Aptly named SOS – or Save Our Skins – this product can be used any time you need your skin to be rescued. Be it from the changing weather, pollution, or tiredness. It's ok to use on your face and body, too!
Got more beauty tips? Let us know in the comments below!