Admire Manila's City Lights from This Adventure Park in San Mateo, Rizal
More mud, more fun!
by Jon Christoffer Obice | June 25, 2021
Most of us have been stuck at home for the greater part of the year because of the COVID-19 pandemic. But now that travel restrictions are gradually being eased across the country, there are now a lot of options available for city dwellers looking for a quick escape. Whether you're searching for a place to relax or bring out the adrenaline junkie in you, UCM Adventure Park in Rizal is a must-try.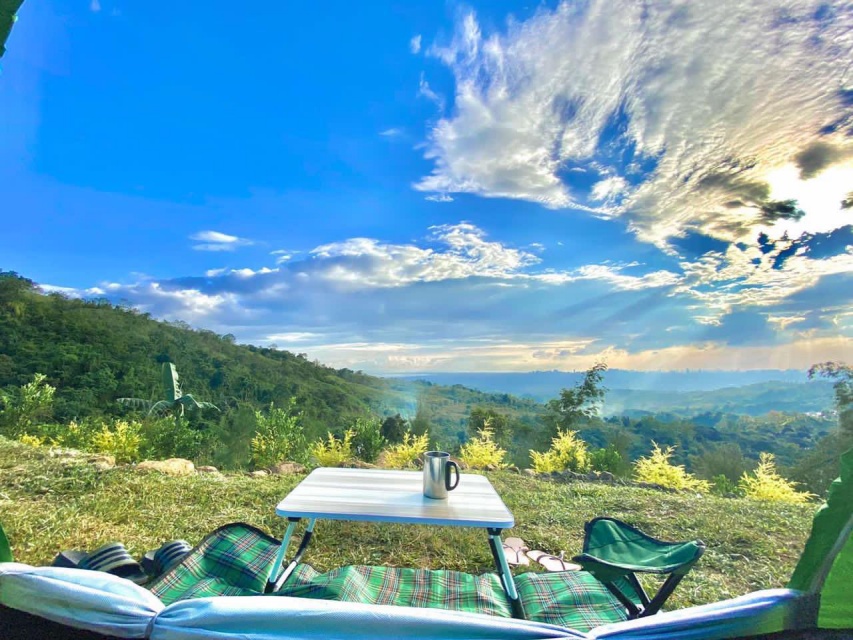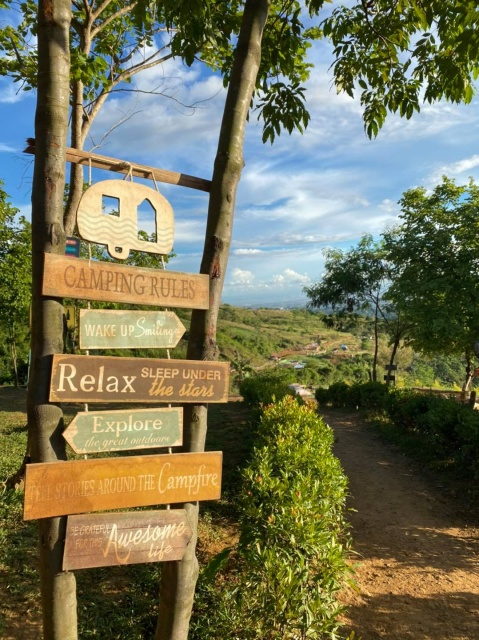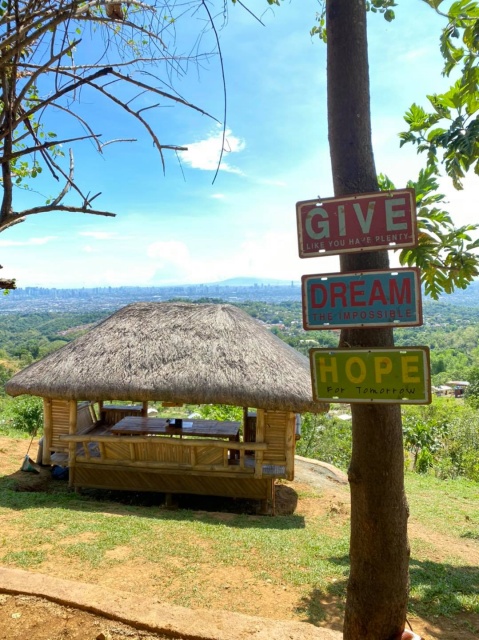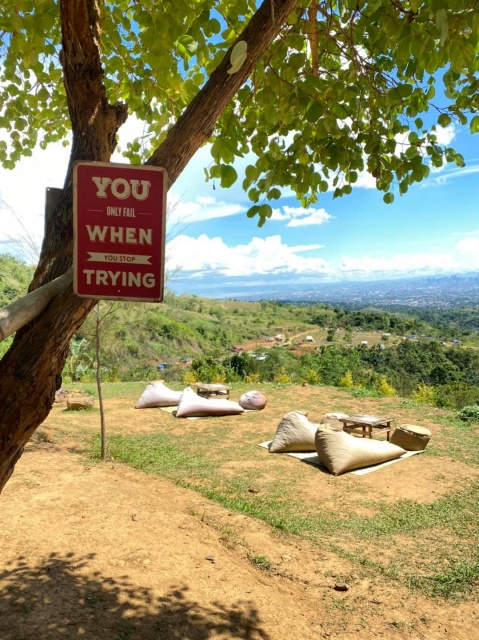 UCM Adventure Park
Located in Barangay Silangan, San Mateo, UCM Adventure Park is just 30 minutes away from the metro. The place offers a lineup of fun activities for solo travelers and groups alike. There's an outdoor dining area, ATVs you can rent, camping sites, and a breathtaking view of Metro Manila.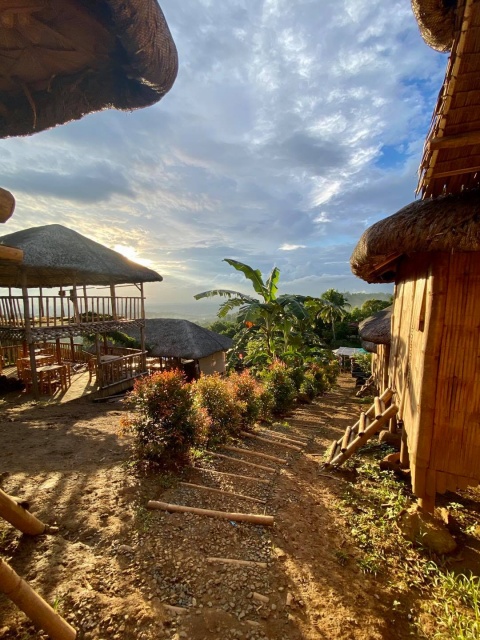 If you're looking for a more private room, their Retreat Nipa hut is like your typical comfy room in your Lola's house in the province. Nothing fancy, purely made of wood, but it's got all the essentials–a sturdy wooden frame and proper ventilation. For just P5,000, this is perfect for a company of two.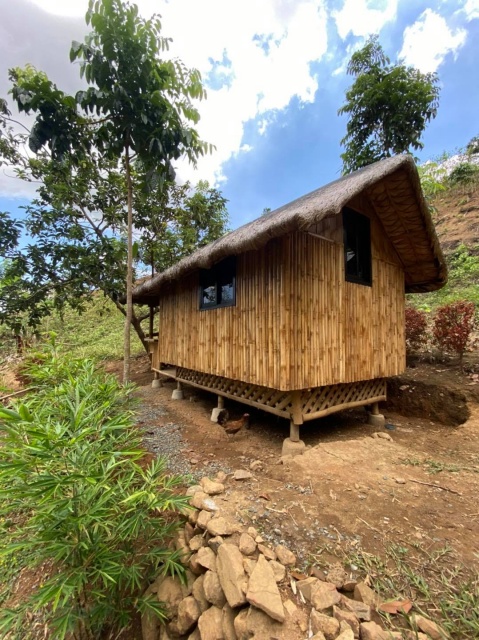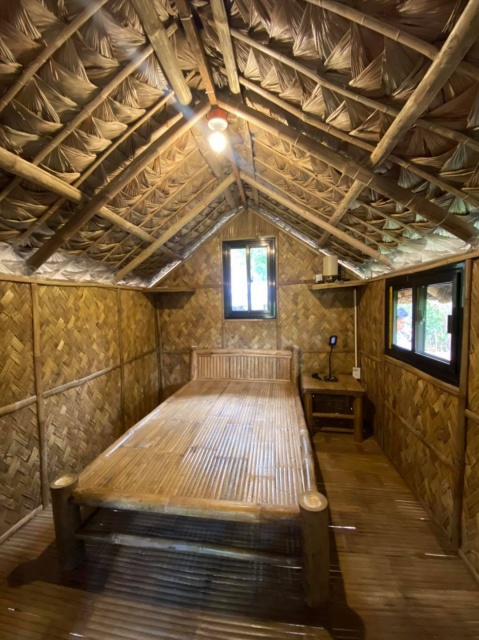 Camping under the stars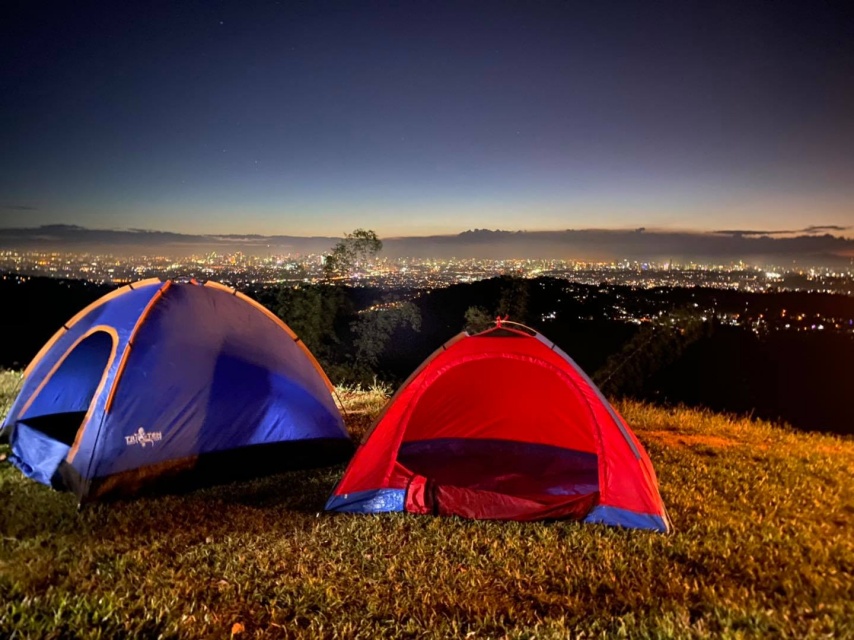 Have the ultimate getaway experience by setting up camp under the stars. The park has two areas available. You can pitch your own tent at the main campsite for Php 1,000, or at the hilltop campsite at Php 750. Tents are also available for rent. The regular one costs Php 500 and can fit four persons. The glamping tent costs Php 2,000 and can fit up to six persons.
Nipa huts are also available at Php 600 for four hours. They can fit up to four persons each.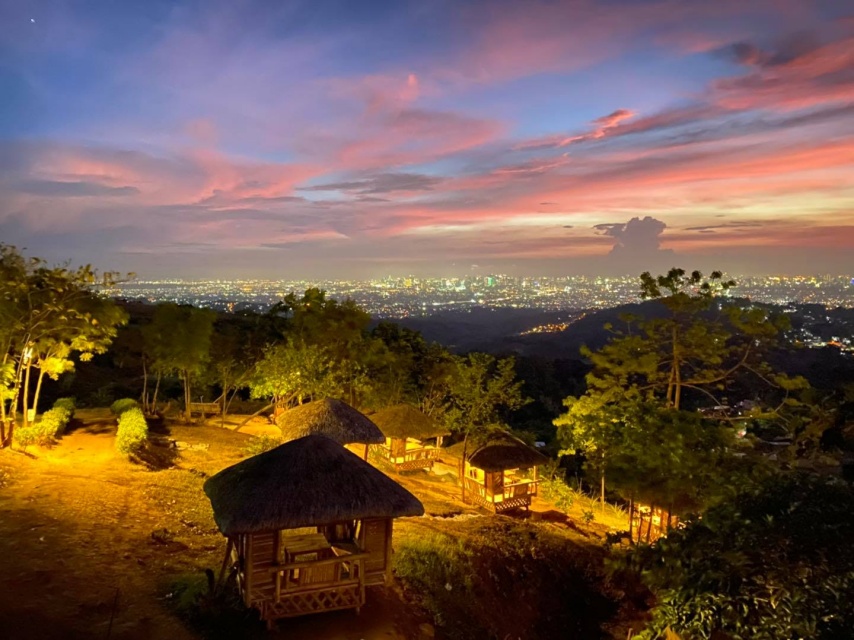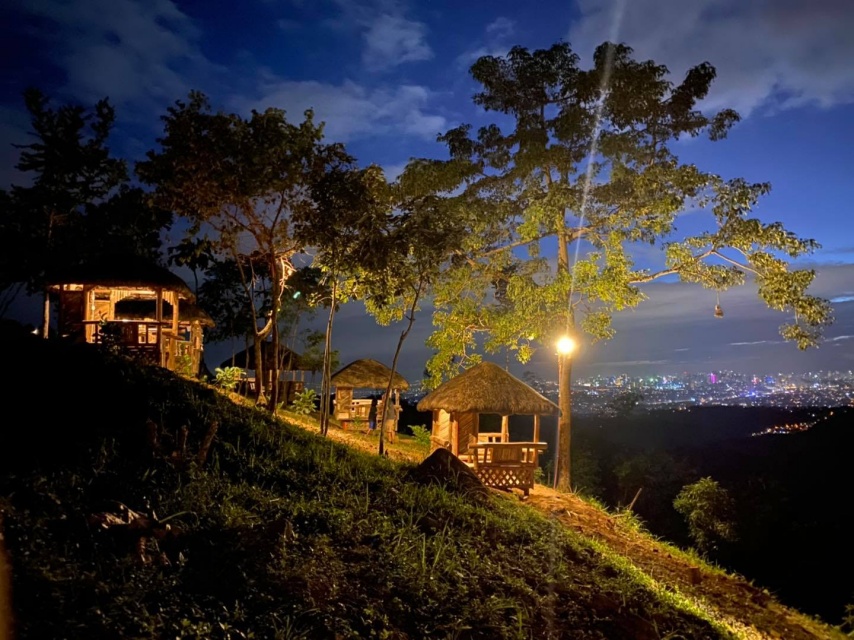 Get bumpy and dirty with their ATV!
UCM Adventure Park is best known for its fun and exciting ATV rental packages. The park's terrains feature incredible trails, including muddy roads which you shouldn't miss. As the park's motto goes, "More mud, more fun!"
The one-hour Fun Trail package costs Php 1,500 per person and offers a scenic view of the mountains. The Experience Trail package lasts two hours for Php 2,500 per person. Aside from the mountain view, this particular package includes a ride to the Corterra Eco Reserve. Meanwhile, the three-hour-long Adventure Trail package not only offers the mountain view and the Corterra Eco Reserve, but also a trek to an area dotted with beautiful pine trees. This is available at Php 3,500 per person.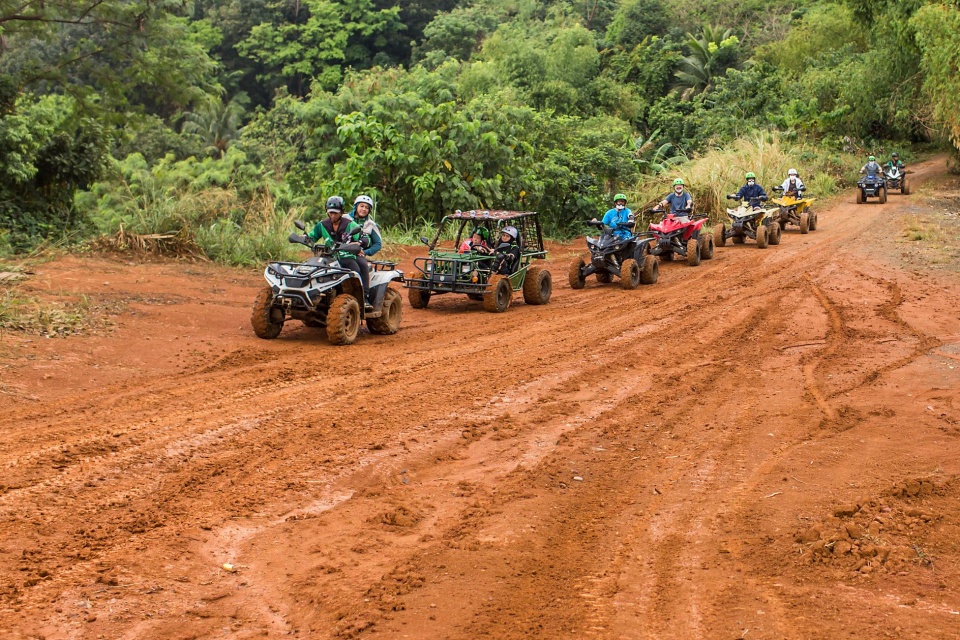 Laidback horseback riding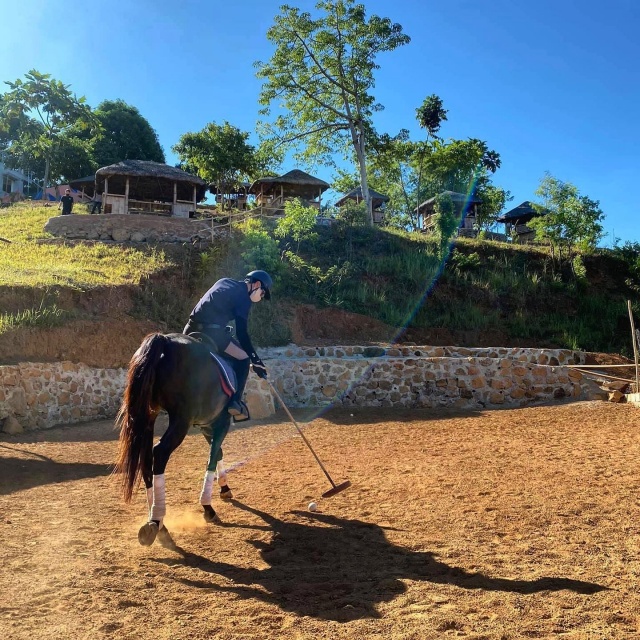 Looking for a more laidback riding experience? UCM Adventure Park also offers horseback riding packages. Park Ride costs Php 1,000 per person and lasts for approximately 30 minutes. Mountain Ride is priced at Php 2,500 and lasts between an hour to an hour and 30 minutes. Meanwhile, the Pine Trees ride costs Php 4,500 per person and lasts between two to three hours. You can also join the horse feeding at Php 200 per person.
Some reminders
Here's a pro tip. Visit the park on weekdays and get 20 percent off on all activities! Plus, there are fewer people around so you can relax and enjoy your stay more. Note that outside food is not allowed within the park. However, they have an Instagrammable van-like kind of kiosk that serves breakfast food and Filipino dishes for your barkada to feast on!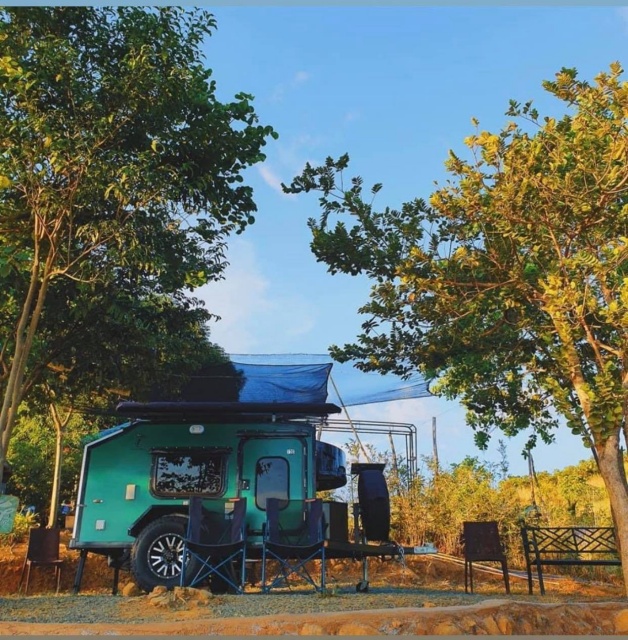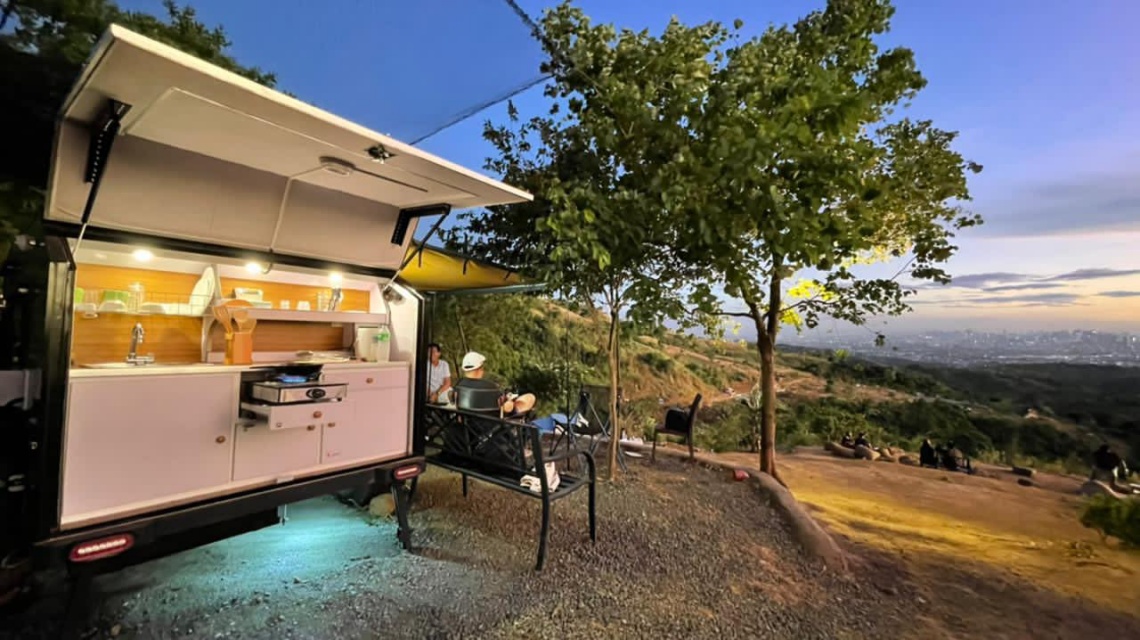 Walk-ins are strictly not allowed. To book your stay at UCM Adventure Park, you can call 09175001122. Just a tip–visit them on weekdays so you could avail of the 20% discount on their accommodation rates! You can also check them out on Facebook, Instagram or their official website.
READ MORE: 
Enjoy Weekend Retreat Glamping at This Lakeside Tiny House in Laguna
Go Camping Near the Beach at This Exclusive Farmstead in Lobo, Batangas
Take a Much-Needed Breather Above the Clouds at This Scenic Ridge in Tanay
Wake Up to Sierra Madre's 'Sea of Clouds' at this Antipolo Campsite for Just P850
Need a Quick Getaway? This Batangas Campsite Lets You Safely Sleep on the Beach for as Low as P300!