Take a Picturesque Pitstop on Your Way to Tagaytay at This Minimalist Container Van Cafe
Take a break from the road in style.
by Cristina Morales | September 09, 2021
Plenty of folks visit Tagaytay regularly not just for its cool weather, but also for its great F&B scene. But you don't have to go all the way to Tagaytay's busy city center to taste good food and visit Instagrammable cafes. Upland Kafe in Silang, for instance, is well worth a stop on your way to or from Tagaytay.
Upland Kafe
Located right behind a Shell Select along Aguinaldo Highway, Upland Kafé is perfect for pitstops. But the container van cafe is so cozy and welcoming that it's worth making it your main destination, as well.
With a simple, minimalist design that boasts black and white tiles, neon lights, and Scandinavian furniture, Upland Kafé has the perfect aesthetic for the gram. It's easy to see why the cafe has gotten so popular since it opened in June 2021.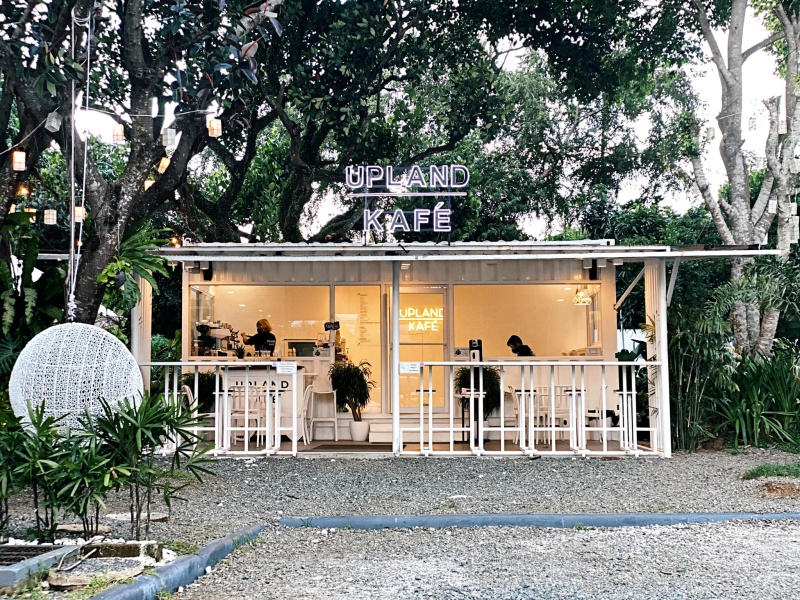 View this post on Instagram
The cafe is surrounded by a picturesque garden, and there's plenty of al fresco seating options. It's also equipped with bike racks — perfect for folks who love cycling to Tagaytay!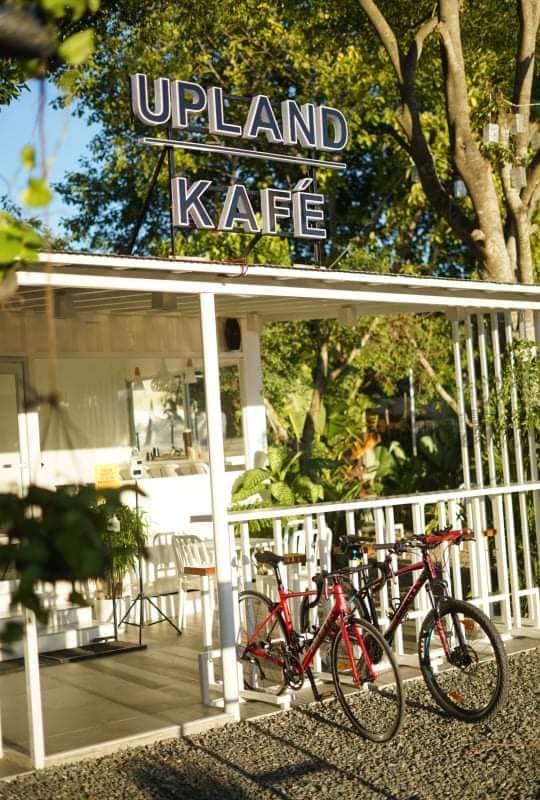 Want to Level Up Your Pandemic Biking Skills? Here are 5 Go-To Spots for Bikers Near Metro Manila!
Want to Level Up Your Pandemic Biking Skills? Here are 5 Go-To Spots for Bikers Near Metro Manila!
Jon Christoffer Obice | May 08, 2021
Unique drinks
Upland Kafé isn't just good for the gram — according to their Instagram, their food & drinks are "carefully concocted with freshness and passion", and they certainly deliver. Here, you'll be able to order your go-to coffee drinks, frappes, icced tea, and snacks.
Their prices are affordable, too! Most of their drinks are in the P85-P140 range, but if all you want is a good dose of caffeine, you can get an espresso for just P35.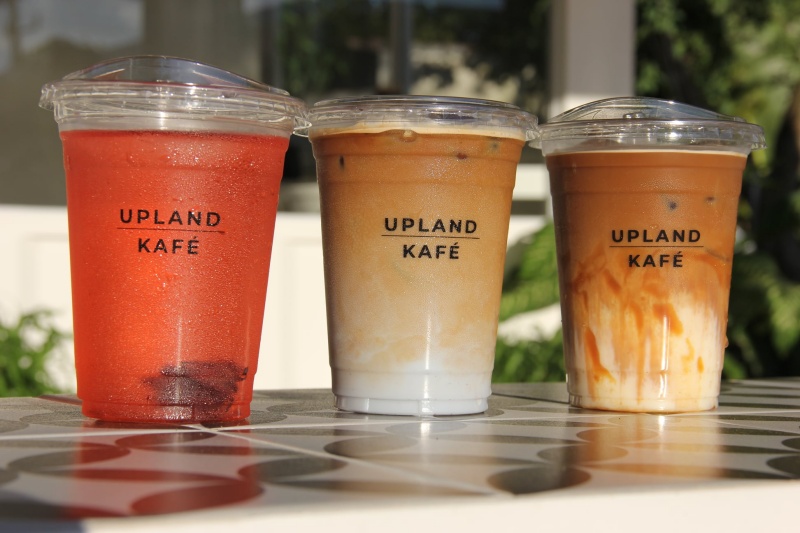 The cafe also serves up special drinks that they change up every month, so be on the lookout for new offerings!
One of their most popular signature drinks is their Blue Pea Latte — which, according to their Facebook page, is the first of its kind in the country. It gets its blue color from the Blue Ternate flower and gives you your caffeine kick with a good dose of sweetness.
And if you enjoy brewing your own coffee at home, they also sell freshly roasted beans.
Location and details
Upland Kafé is located behind the Shell Select along Aguinaldo Highway, right across The Riviera Golf and Country Club entrance. For details, you can visit their Facebook and Instagram page or contact them at 0927 917 9690.