LOOK: You Can Live in Van Gogh Paintings at this Themed Airbnb in San Juan
No need to fly to Amsterdam to visit the Van Gogh Museum.
by Ina Louise Manto | April 20, 2021
Though you may not be able to travel to far-flung places, you can still go on a quick change of scenery within the NCR Plus bubble. Located in the City of San Juan, this two-bedroom condo will bring you two of Van Gogh's most famous paintings:
Van Gogh in Manila
Fans of famous post-impressionism artist Vincent Van Gogh will get to live in two of his famous paintings at this themed stay in San Juan. Located on the 29th floor of a condominium complex, this two-bedroom property is a work of art that came to life.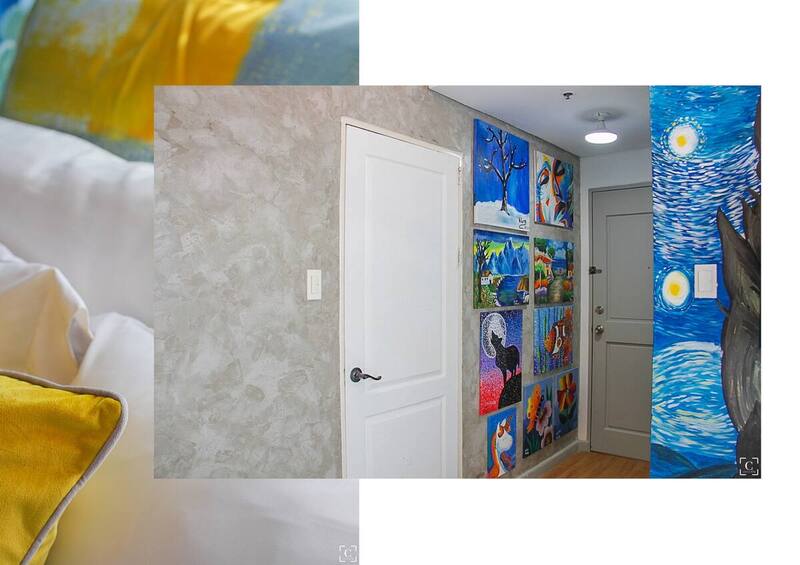 Once you enter, you'll be instantly greeted by a hallway of paintings by budding Pinoy artists, including a floor-to-ceiling mural of the Starry Night.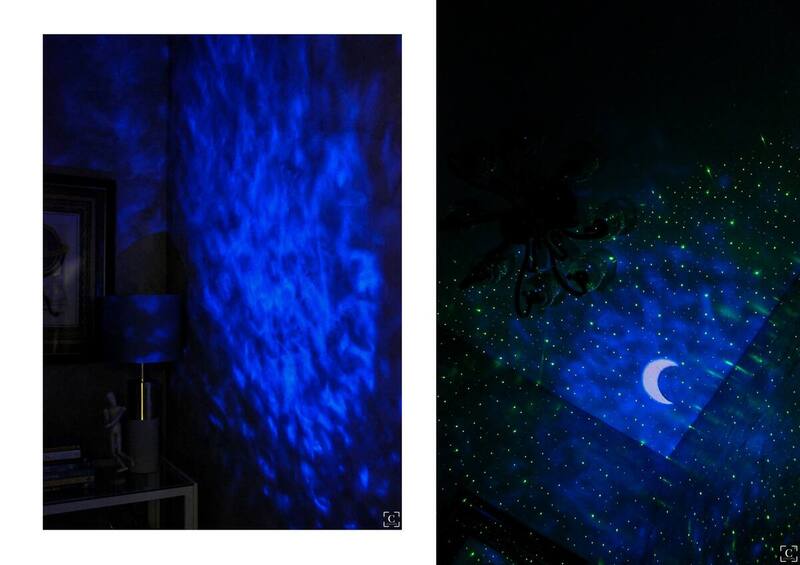 The painting comes to life at night using a projector that fills the room with a moon and a thousand stars – it's truly magical.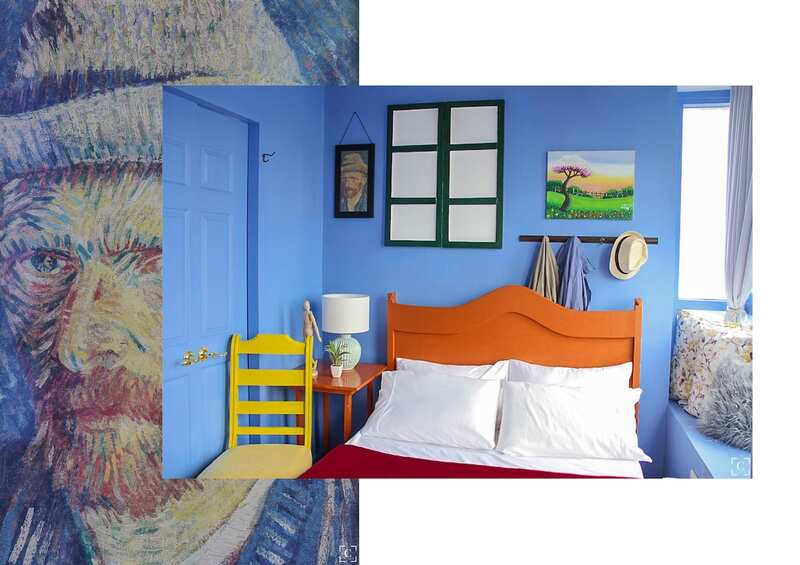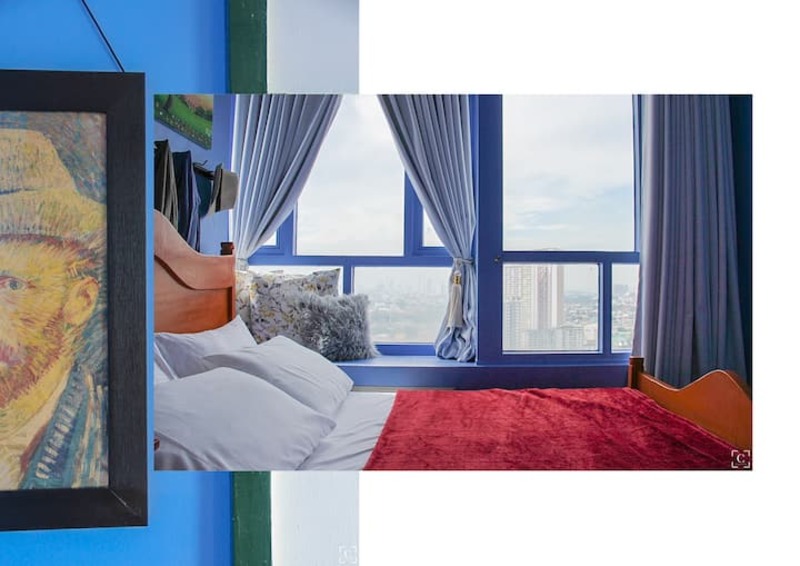 The second room is a replica of another famous Van Gogh painting, The Bedroom. Boasting the iconic blue paint and yellow chair, this room also has a nook with large windows perfect for reading or simply enjoying the view at night. The props used in this room are curated to create an IRL reproduction of the painting.
Lovers of city skylines would definitely fall for the property's balcony. Whether you plan a romantic alfresco dinner set up or have a painting sesh outdoors, the view of the city from the 29th floor is truly breathtaking.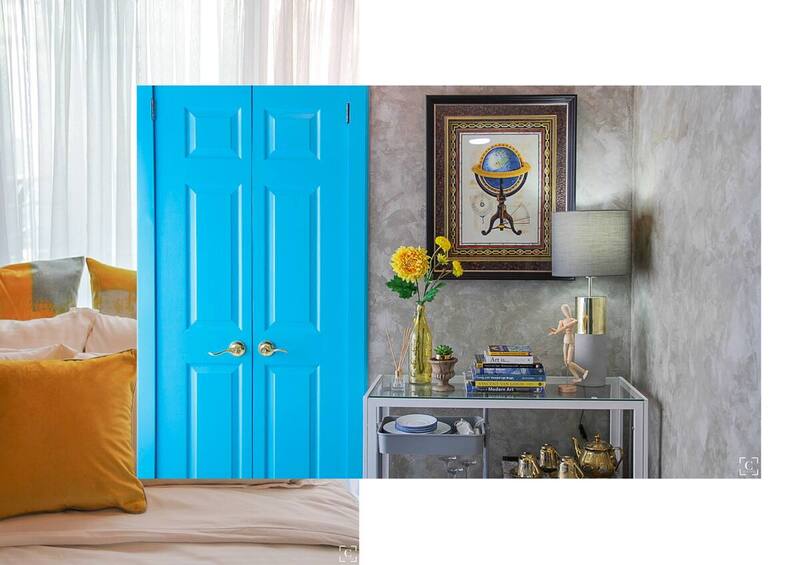 The room is also equipped with 100mbps internet as well as a smart TV with Netflix. Room service can also be arranged, with Filipino and Mediterranean menus. Perfect for setting up a nice meal on the balcony! Guests also have access to the condo's facilities like the lap pool, garden, playground, and gym.
Rates at this Van Gogh-themed Airbnb start at P1,350 per night.
For bookings and more information, visit this Airbnb listing.  
READ MORE:
This Moroccan-Inspired Villa Is a Secret Hideaway Right in the Heart of Quezon City
Indulge in a K-Drama-Worthy Sauna Experience at This Spa in Makati
Eye to Eye with Van Gogh: My Art Tour in Paris
Sleep in Van Gogh's Bedroom through Airbnb