Get Back to Nature at This Eco-Friendly Bed and Breakfast in Cavite
This Hobbiton-inspired stay in Silang is the perfect place to unwind from the grind.
by Cristina Morales | April 13, 2021
Nothing soothes the soul quite like reconnecting with nature, and if bringing the fam along is the plan, an eco-friendly stay like the Lahuluna Bed & Breakfast would be ideal. This family-friendly retreat in Silang, Cavite has all the comforts of your favorite Airbnb stays, but will also let you enjoy the peace and serenity of getting away from the city.
The Lahluna Bed & Breakfast
Lahluna is a 2000 square meter eco-modern contemporary bed & breakfast. What does that exactly mean? It's designed to have a low environmental impact, thoughtfully using materials and technology to reduce its carbon footprint. Its roof is covered with grass to keep the place cool during summer, giving it that "Hobbiton" look.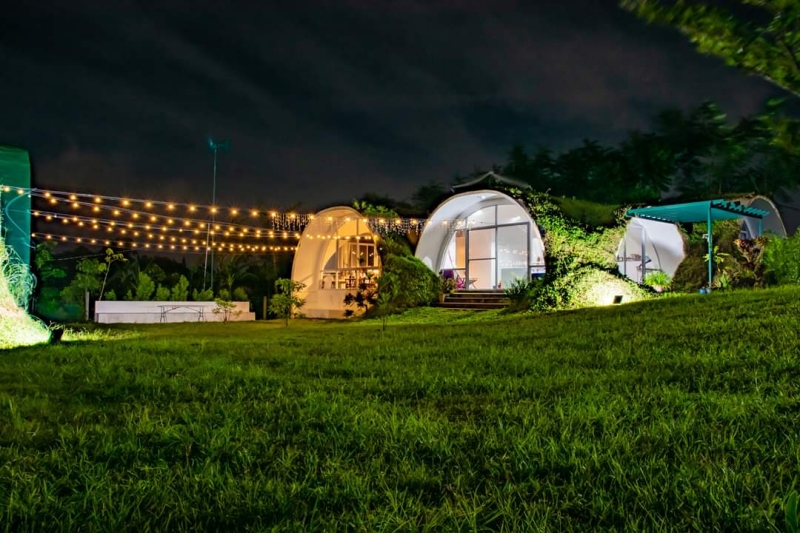 Lahluna is also powered by solar panels and wind turbines. It's also committed to reuse, reduce, and recycle, so this is a great place to start and reinforce greener habits.
Accommodations
There are two kinds of accommodations at the Lahluna: the loft units and the sun/star rooms.
Also called the Lahluna White, the loft room can sleep a group of five comfortably. It has its own kitchen with all the basic tools, a dining nook, a lounge area, and even a workspace (just in case you need to quickly check your e-mails). With floor-to-ceiling windows, you'll get a lot of nice, natural light. You can also request for a children's teepee to make your stay extra fun for the little ones.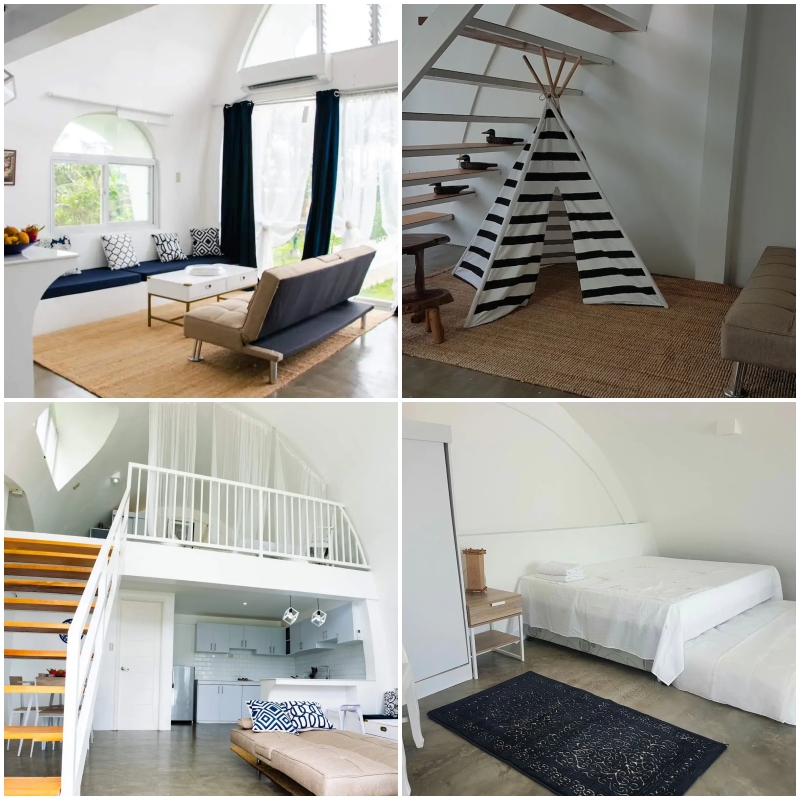 The Sun and Star Rooms are good for four guests. It's got a little breakfast nook and a sitting area that can double as a bed. Like the Lahluna White room, it also boasts floor-to-ceiling windows that let plenty of light in.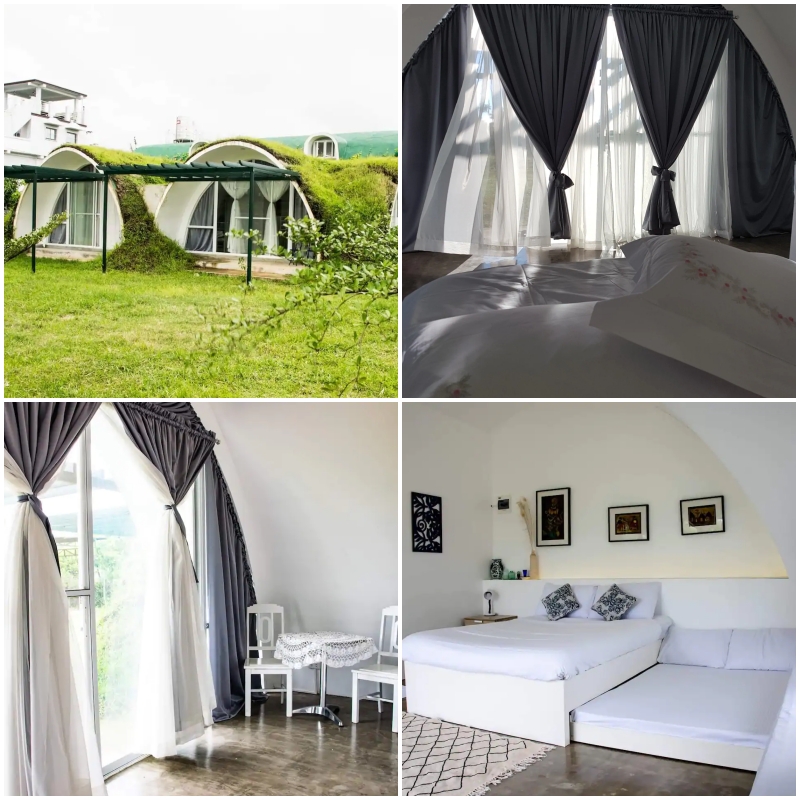 Activities
Guests staying at the Lahluna have plenty of activities to keep them entertained. The property has several friendly animals you can interact with — from ducks to bunnies to even pigs! For an additional fee, you can rent a bike or even go horseback riding. And because there are plenty of citronella plans all over the property, you don't have to worry too much about pesky mosquitos (though it's still a good idea to pack repellant, of course).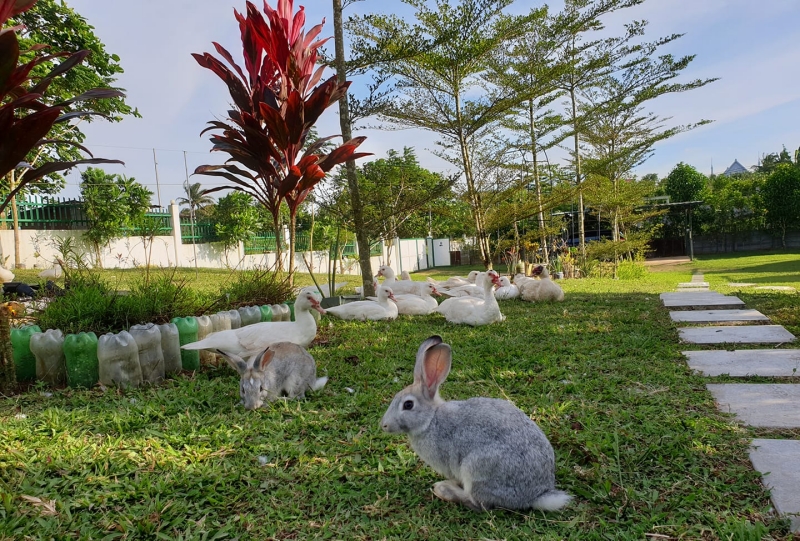 At night, the place takes on a romantic atmosphere, so it's no wonder why so many guests have gotten engaged on Lahluna's rooftop! Guests can also relax and hang out at the lounge area, which is also great for small parties.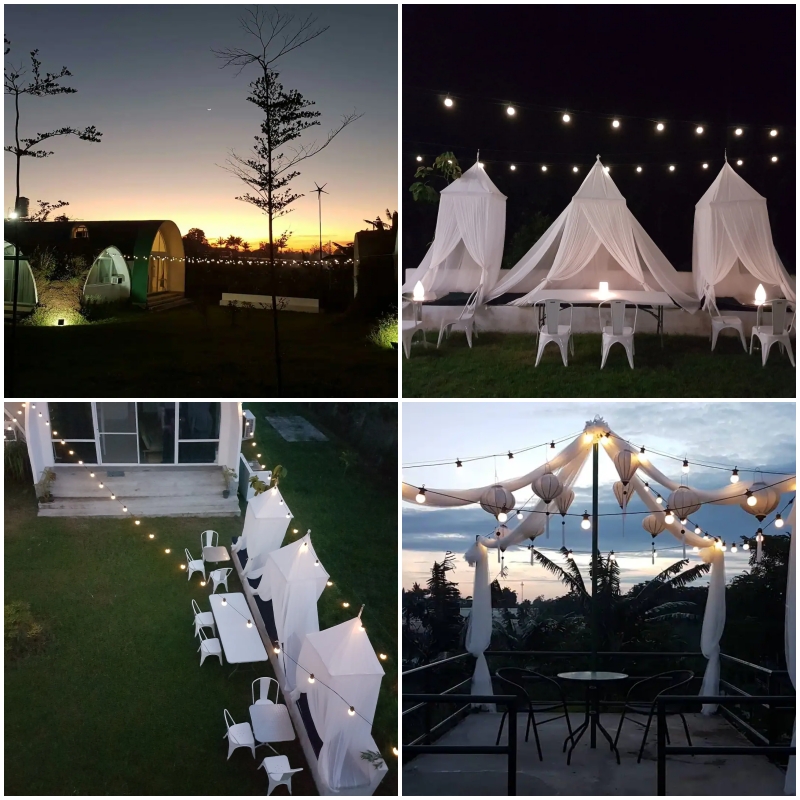 How to get to the Lahluna Bed & Breakfast
Lahluna Bed & Breakfast is located in Barangay Malabag, Silang, Cavite.
Do note that the road going to the place is rough for three minutes, and can get muddy during the rainy season.
For booking inquiries, you can message them on Facebook or via Airbnb.
READ MORE:
Plantitas and Plantitos, This Cafe in Silang, Cavite Is *THE* Place to Be
Take a Journey Back in Time at This Gorgeous Bed and Breakfast in Laguna
Nature Hikes + Swimming Pools: Your Next Staycation is At This Resort in Baras, Rizal
This Cavite Private Resort Gives You and Your Fam the Secluded Summer Vacay You Need