Need Some Vitamin Sea? This Batangas Resort Lets You Stay at Their Cute Kubo Houses for as Low as P1,500!
Cause you don't have to get fancy just to be happy.
by Jon Christoffer Obice | June 28, 2021
Batangas hosts a number of tropical resorts of different sizes and levels of luxury near its sunny beaches. As tourism slowly reopens in many parts of the Philippines, people are more than excited to go on a vacation again for as long as it ensures guests' health and safety. 
If you're feeling spontaneous and in need of a place to crash in, this resort in Lian could just be your home for the next weekend.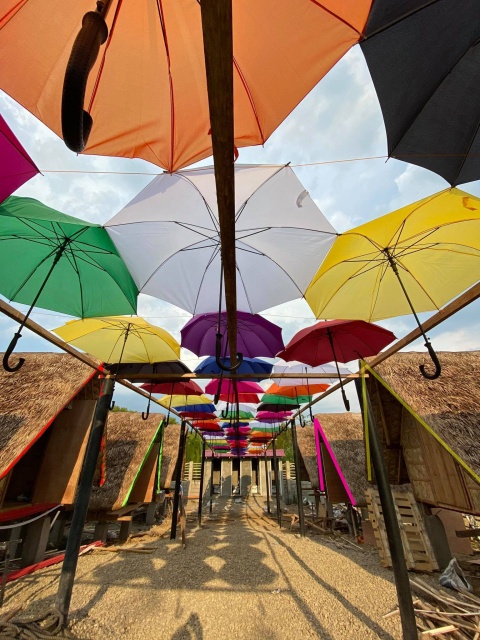 Villa Tomasa Nipa Huts
Situated in Barangay San Diego, Villa Tomasa Nipa Huts is a charming little place that's just a walking distance away from the beach. It's one of the latest developments in the area that just launched this year by the Villa Tomasa Beach Resort. If you and your friends are planning to go on a quick trip outside of Metro Manila, this quaint nipa hut-lined resort should be a bang for your buck.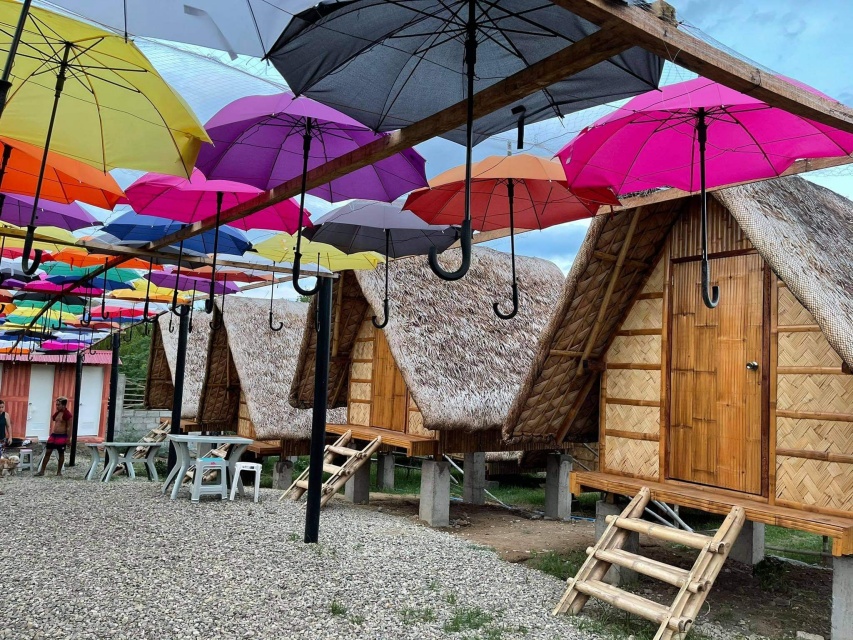 Since the place remains undiscovered to many, this is your chance for an unforgettable opportunity of living in a traditional Filipino hut near the beach while the prices are still relatively low. Weekday rates start at P1,500 per room, meanwhile weekends are priced at P2,500 per room.
But if you're looking for something to eat, each nipa hut can serve two to four persons with a complimentary breakfast. All accommodations are equipped with comfy pillows, mattresses, banig, and electric fan for an authentic beachside experience.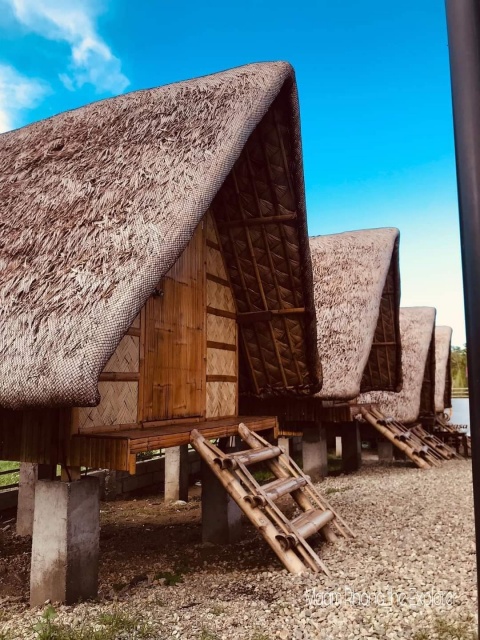 Don't miss the vibrant umbrella installation near the entrance where you'll be lounging for most of the day. Meanwhile, you can also bring your potluck and drinks or simply admire the refreshing sight of San Diego's lush greens. Then, you could just simply appreciate the view of the nipa huts to take your mind away from the busy metro.
Pet-friendly + surfing classes for beginners 
The resort allows pets inside the accommodation if you're traveling with your pooch. Surely, they will enjoy not only walking on the beach but also relaxing by the hut with their fur parents. What a way to start a bright sunny morning, isn't it?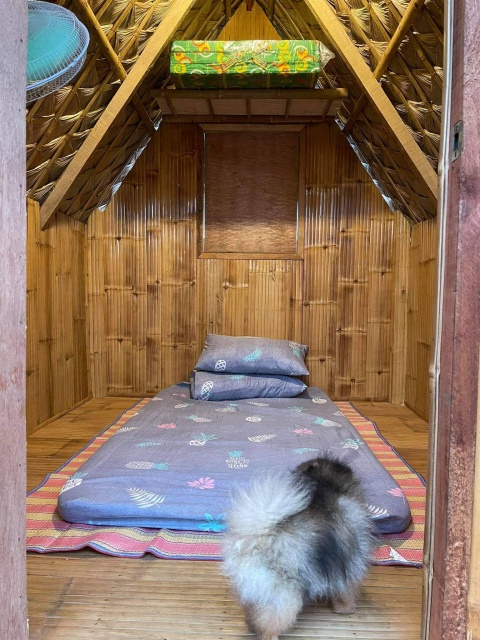 For adventurers and water sports enthusiasts, Villa Tomasa Beach Resort also offers beginner surfing classes that you can book through Facebook Messenger. If you ride the waves of Matabungkay beach, you'd feel a different rush (and break). This is something that you wouldn't normally get on east coast beaches like those in Zambales and La Union. To this day, Matabungkay remains a secret spot for a great session with the nonstop waves during Habagat season. We highly recommend for you to bring your own boards as there are no surf shops nearby. 
View this post on Instagram

For complete booking information, you can contact their staff through their official Facebook page.
READ MORE: 
Experience a Luxurious Nature Getaway With Your Family at this Posh Beach Resort in Nasugbu, Batangas
Need a Quick Getaway? This Batangas Campsite Lets You Do an Overnight Stay for as Low as P300!
Wake Up to a Panoramic View of the Sea and Mountains at This Batangas Resort
Live Your Haciendero Dreams at this Treehouse Nestled in a Batangas Farm
Explore Anilao's Vibrant Reefs at this IG-Worthy Diving Resort in Batangas