What to Expect: Sandboarding in Paoay
Are you ready for an adrenaline rush?
by Jaime Perez-Rubio | May 12, 2016
The Paoay sand dunes, an 88-hectare mini-desert located in Ilocos Norte, is the go-to spot in the Philippines for sandboarding.
What is it?
Sandboarding is very similar to snowboarding. It uses a variety of concave boards that come equipped with bindings. And the point is to get a rush from sliding down hilly dunes.
People venture out to the sand dunes for full day activities such as driving ATVs, 4×4 experience, sunset viewing, but sandboarding could just be the activity that will yield the most fun memories. Don't' hesitate to give it a shot! It's fairly easy, even for beginners.
Note that it's best to do this when sunset is approaching so that you don't get sunburned.  When you get to the top of the hill, instructors will approach you and offer lessons for sandboarding. If you got the package then you should have unlimited sandboarding. Start off in the sitting position to get a hang of it. Once you've mustered enough courage, stand up and bomb that hill- you won't regret it!
4×4 Jeep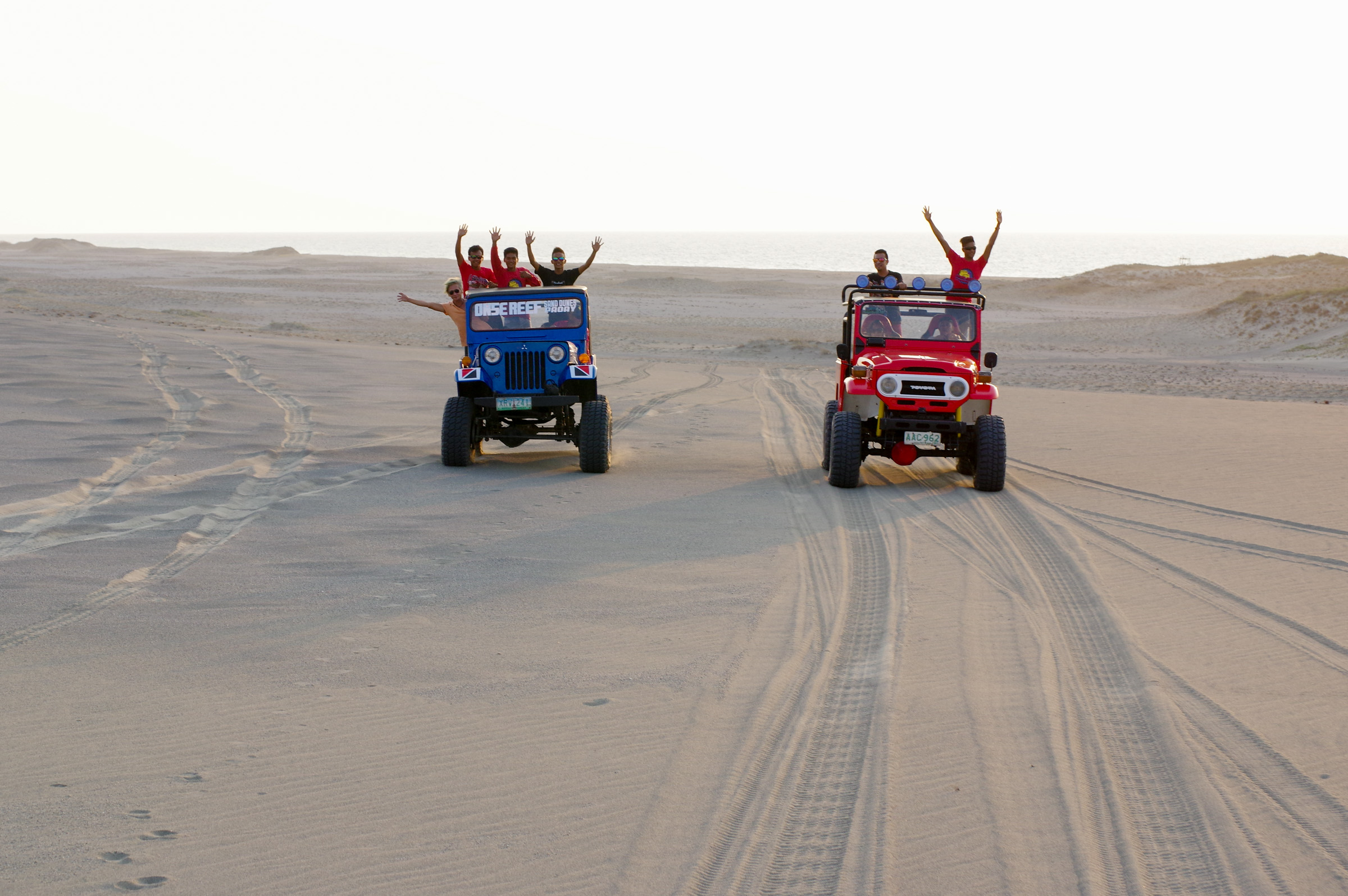 Before even getting to the hill you're going to bomb, you must take a 4×4 jeep ride up the dunes. The ride is going to be bumpy so be prepared to get jelly legs. The 4×4 ride will cost you PHP2500 for a minimum of four people.
ATV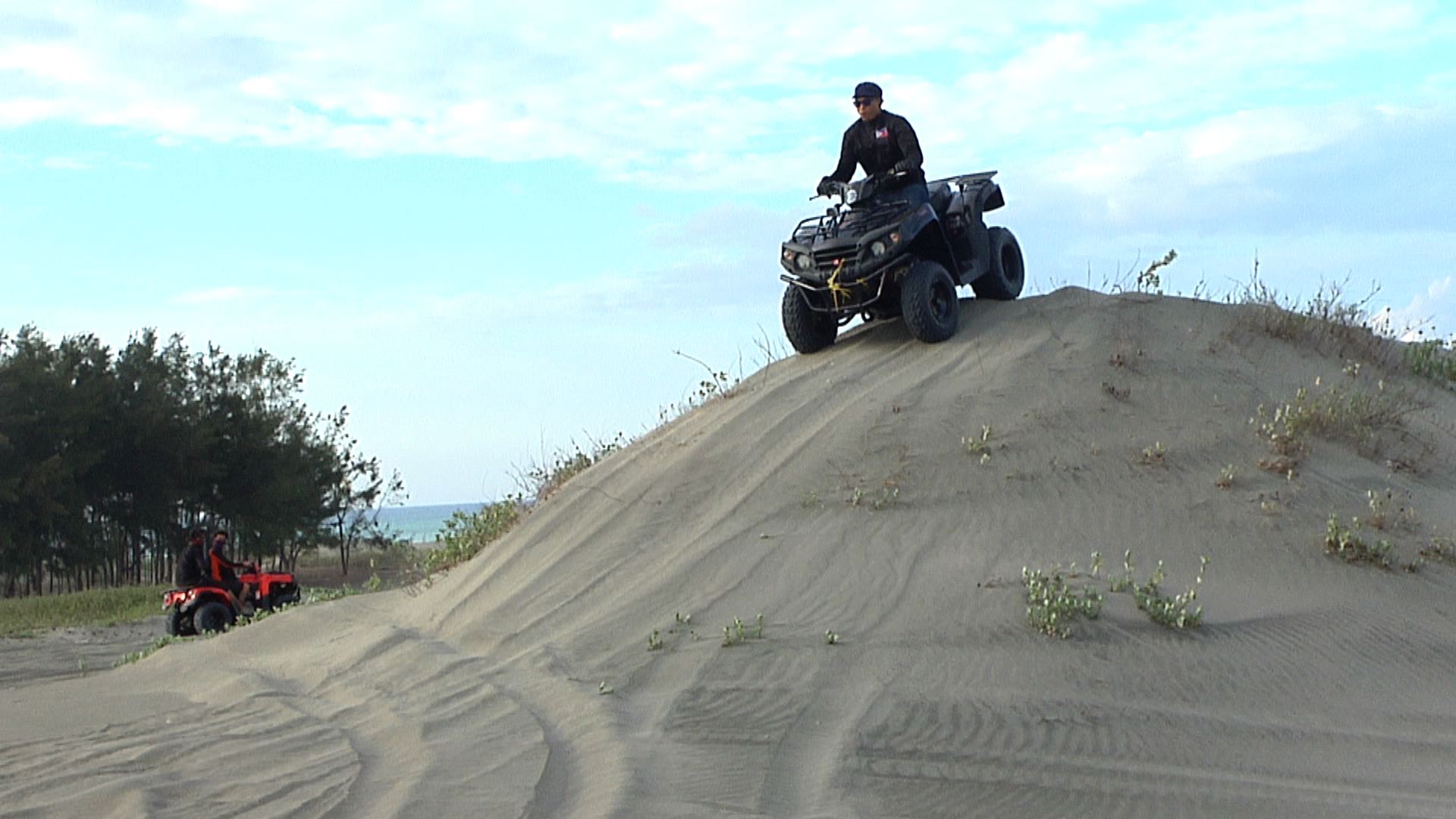 Feeling adventurous? Rent an ATV and conquer the sand dunes on your own! Renting an ATV will set you back PHP2500/hour.
Sunset
Don't forget to indulge in Paoay's beautiful sunset before heading out. After the sunset, the sky will glow golden for about another hour before it turns dark.
Being in Paoay is like being transported to a whole new place altogether. Take the trip with a bunch of friends or family, and you'll turn it into an ultimate bonding experience and adventure.
While you're around the area, find out where to get the best souvenirs in Vigan, Ilocos or read about the best pit stops for a road trip to the north!