Beautiful Destinations You Can Visit Via Bus from Manila
Planning a road trip?
by Jaime Perez-Rubio | June 03, 2016
The good thing about being situated in Metro Manila is that awesome destinations are accessible via bus. The Philippines has way more to offer than what we see in Metro Manila. If you feel like getting away from the traffic, the congestion, and the pollution then look no further than your bus terminals. With hundreds of trips a day to certain provinces, you can practically visit any province you want.
There are some places that deserve special mention though, and you owe it to yourself to take in the history and culture of these beautiful places that are within our grasp. Here are beautiful destinations you can visit via bus from Manila!
Catanduanes, Bicol
Travel time: 10 hours
Known as "Happy Island" to the locals, Catanduanes has an abundance of nature to enjoy. Being on the coast of the pacific, Catanduanes is packed with beaches. Puraran beach, for one, is a famous surfing beach with sky blue waters. Catanduanes is also home to Hicming Falls where people can relax in fresh water and even partake in the natural water slide the waterfall offers. Tired of staying in the water? Well, you can stay dry and go to Kuripdas Fishing Lagoon and reel in your own lunch! After you've experience all the beauty of Catanduanes, you can get a glimpse of its history in Museo de Catanduanes, situated in Virac town.
Get to the Cubao terminal and hop on a RSL bus to San Andres, Catanduanes! Regular fares are PHP550 per person.
Vigan and Laoag (Ilocos Norte/Ilocos Sur)
Travel time: Around 7 hours 
The perfect place to visit if you want to step into a time machine and see history for yourself is the beautiful preserved city of Vigan, located in Ilocos Sur. Cobblestone streets and Kalesas are what you will be greeted by upon arriving in this beautiful heritage city. Up north, you can try sandboarding at the dunes of Laoag, located in Ilocos Norte. Ilocos Norte is also the home of Pagudpud beach, so if you're looking to soak in the sun, while experiencing the best of Philippine culture, then head right over to Vigan and Ilocos Norte.
Get to the Cubao terminal and hop on a Dominon bus to Vigan! Regular fares are PHP600 per person.
Antipolo, Rizal 
Travel time: 1 hour
About an hour and half away from Manila, is the city of Antipolo in Rizal Province. Home to the Antipolo Cathedral as well as the world famous Our Lady of Peace and Good Voyage, Rizal is a great place to do a church pilgrimage. There are many other churches in the neighboring cities of Baras, Tanay, and Morong as well, if you're willing to make the trip! If you're looking for an art appreciation fix, then check out the Pinto Art Gallery in Antipolo which boasts modern Filpino art. They also got their fair share of natural wonders such as the Tres Escalon Falls and the beautiful view of  the Sierra Madre Mountain Range.
Go to Divisoria and hop on an EMBC bus to Antipolo. Regular fares are PHP70 per person.
Also read about: Antipolo Food Crawl: 8 Delicious Restaurants to Build a Roadtrip Around
Tuguegarao, Cagayan
Travel time: 12 hours
It will take you approximately 12 hours to get to Tuguegarao from Metro Manila, but trust that it is well worth the wait. Upon arrival, you can check out the Buntun Bridge which is the longest river bridge in the Philippines. It overlooks the beautiful Cagayan River and makes the perfect postcard picture – especially during sunset. For more extreme adventurers, check out the Sierra Cave where you can take a tour underground. There is also the Cagayan Museum and Historical Research Center where you can get your fix of history and culture.
Get to the Cubao or Pasay terminal and hop on a Victory Liner Bus to Tuguegarao! Regular fares PHP700 per person on a deluxe bus!
Abra
Travel time: 8 hours
If Tuguegarao is home to the longest river bridge in the country, Abra is home to the longest footbridge in the country. All the towns in Abra are very near each other so it won't be hard to explore what needs to be explored. In the town of Luba, Abra, tourists can walk across the footbridge while enjoying the view of the Abra River as well as the surrounding mountains. Abra is highly untouched by tourism so everything is almost in its natural state. There are beautiful rice terraces, waterfalls, hot springs, and caves all around Abra. It's a must go to destination for adventurer's who want to see nature in its finest form. It takes approximately 9 hours to get to Abra from Metro Manila.
Get to the Cubao terminal and hop on a Partas Transportation Bus to Bangued, Abra. Regulare fares are PHP805 per person.
Angeles, Pampanga
Travel time: Around 2 hours
Pampanga is the culinary capital of the Philippines. If you're seeking to find authentic tasting native food, then head straight to Angeles, Pampanga. Only a 2 hour bus ride from Metro Manila, Pampanga. You can try the original and nationally renowned sisig at Aling Lucing's. Feeling extra adventurous?  You can also opt to check out Everybody's Café which serves a long list of exotic dishes such as adobong crickets and stuffed frogs! Before leaving, and if you have time to make the trip, try to check out Kusina ni Atching Lilian in neighboring Mexico Town for authentic Pampanga cuisine.
Get to the Pasay Terminal and hop on a Philtranco bus to Pampanga. Regular fares are PHP150
Kalinga
Travel time: 10 hours
Kalinga is one of the least explored provinces of the Cordilleras, and that's a good thing. Surrounded by rice terraces and glorious mountain ranges, Kalinga is known for their great coffee, tattooed women, and white water rafting. Kalinga is also home to the legendary Whang-Od, the oldest hand-tap tattoo artist in the world. You can get a tattoo done by her for as little as 300PHP! So if you're thinking of getting a souvenir, a tattoo would be a good place to start!
Get to the Cubao Terminal and get on a Victory Liner bus to Cagayan, from there get on another bus or jeep to Kalinga. Regular fares from Cubao to Cagayan are PHP823 per person. Bus Fares from Cagayan to Kalinga are PHP370 per person.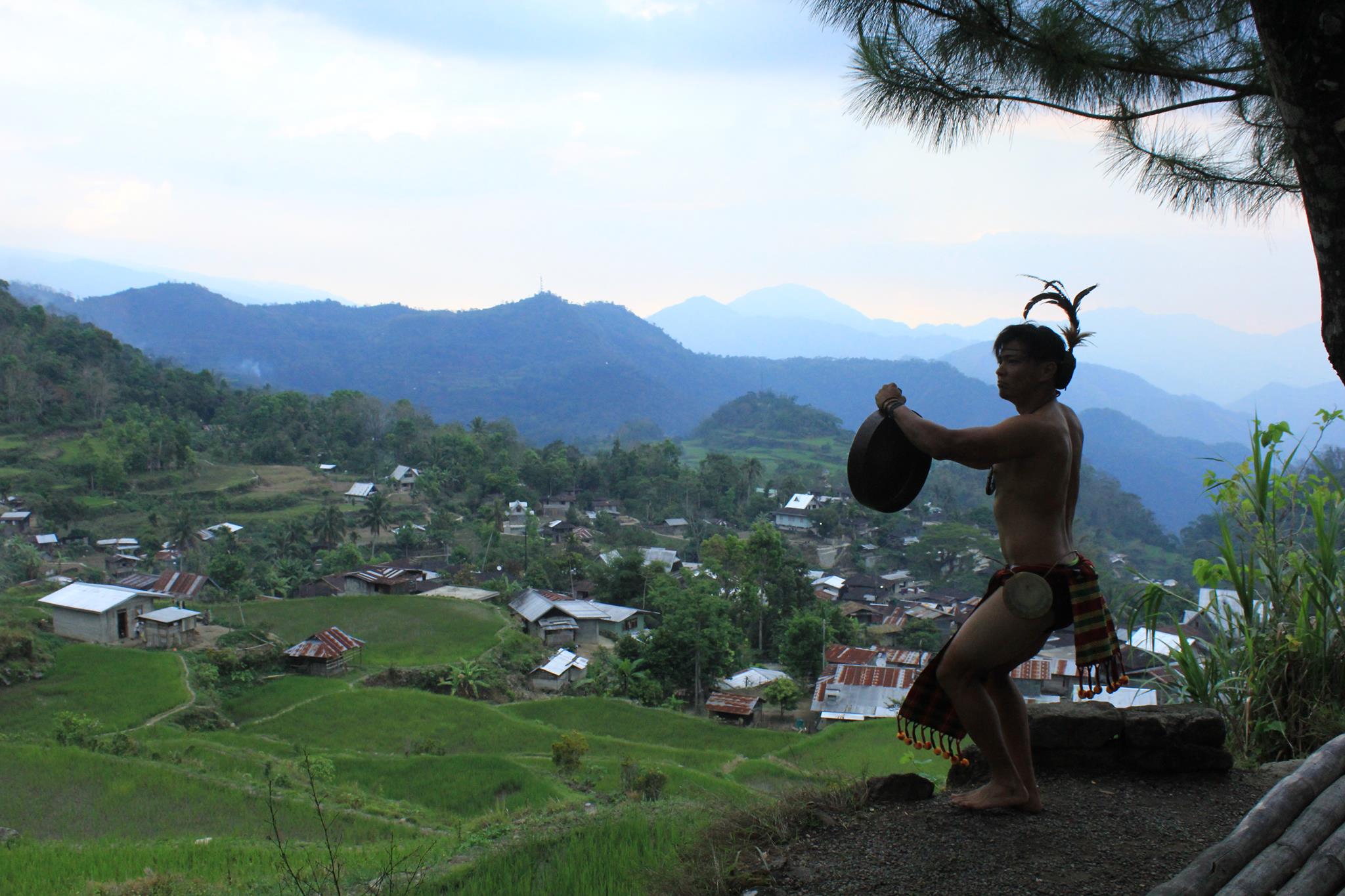 Love taking a road trip? Also read about: 

The Best Pit Stops for a Road Trip to the South
Top Road Trip Destinations near Manila, Arranged by Travel Time
6 Unspoiled Beaches in Quezon Province for Adventure-Seeking Beach Goers
There's a White Sand Beach in Baler that You Probably Haven't Heard Of