24 Hours in Real, Quezon
With a mellow tourism scene and nearby surf spots, the town of Real is the perfect destination for an outdoor adventure or tranquil escape.
by Ria Gamboa | August 03, 2016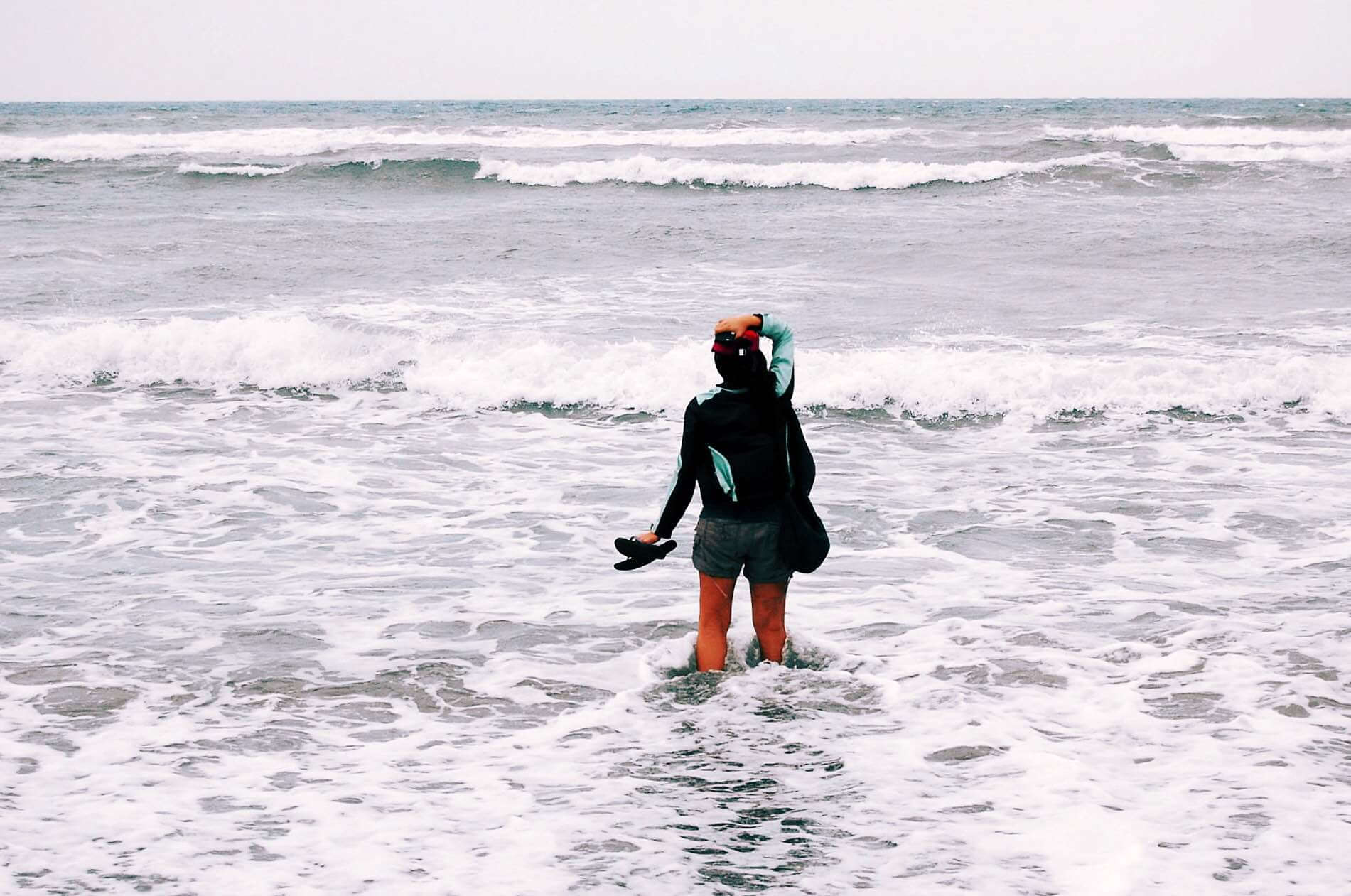 We've long seen Real, Quezon atop lists of quick destinations outside of Manila and the reason is simple: Tourist traffic is low, experiences are unforgettable, and there is much to do whether you're an adventure seeker or a city slicker simply looking for a change of pace.
Vacations are not meant to tire you out, in fact they're supposed to help refresh and recharge you for the week ahead. So while spending a meager 24-hours in one destination may seem like a daunting and taxing activity, let it be said that Real, Quezon won't leave you with a bad taste in your mouth. In fact, it will give you a longing to pack your bags and stay for good.
A restful weekend out-of-town is closer to home than you think. Just three hours outside of Metro Manila, Real is home to a number of outdoor activities that you and your friends can enjoy. If there's one thing to love about the place, it's that it's a one-stop destination for all your weekend vacation needs.
Plus, it's easily drivable and convenient to commute to.
So, if you've only got a weekend (or less) to spare, we've rounded up the best things to do in Real that will change your mind about staying in on the weekends.
WATER TUBING
To get your weekend itinerary started, kick things off with some river tubing. Located at Barangay Tanuan, the tour is a scaled down version of the whitewater rafting adventures you've read about in the past. The tubing destination offers a five kilometer stretch of wild water current and the ride lasts roughly one and a half to two hours. Don't forget to ask your local guide for some fresh coconut along the way.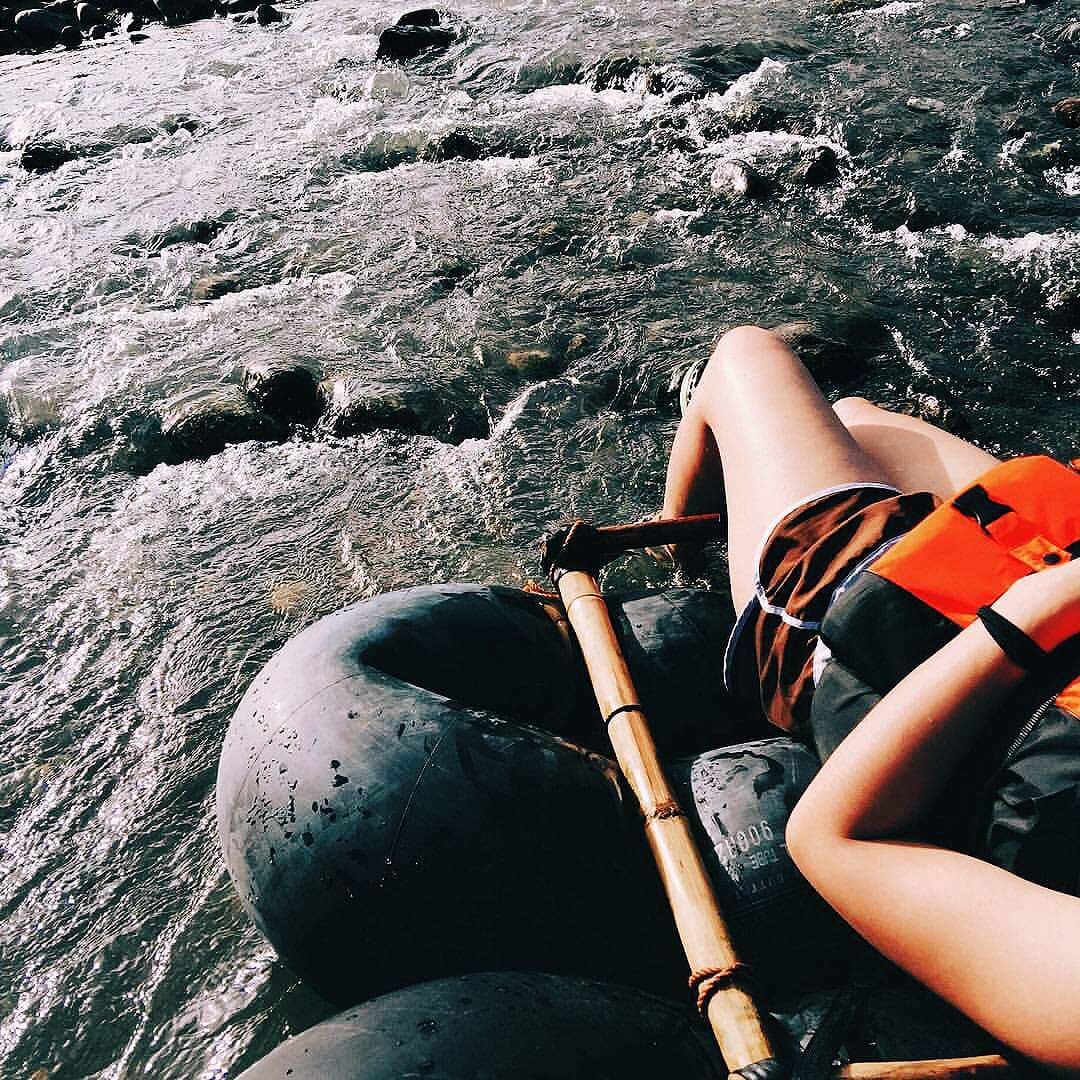 Water currents: The river currents run generally smooth in the summer time, which makes for a steady river cruise. During rainy seasons, the water levels rise high enough for an adrenaline-pumping rafting experience.
Things to note: If you're not in a hurry, there is a hidden waterfall you can visit in the middle of  the river tour. It takes just ten minutes from the riverbank to get to Bagumbong Falls where you can take a dip in its shallow pool. This is an optional add on to your river tubing package.
SURF
Real is a lesser-known surfing spot visited by pros and newbies alike. Unlike its more popular counterparts, the waves here are generally friendlier for first timers and are definitely recommended for those who want to get their wave fix without the hassle of long travel times.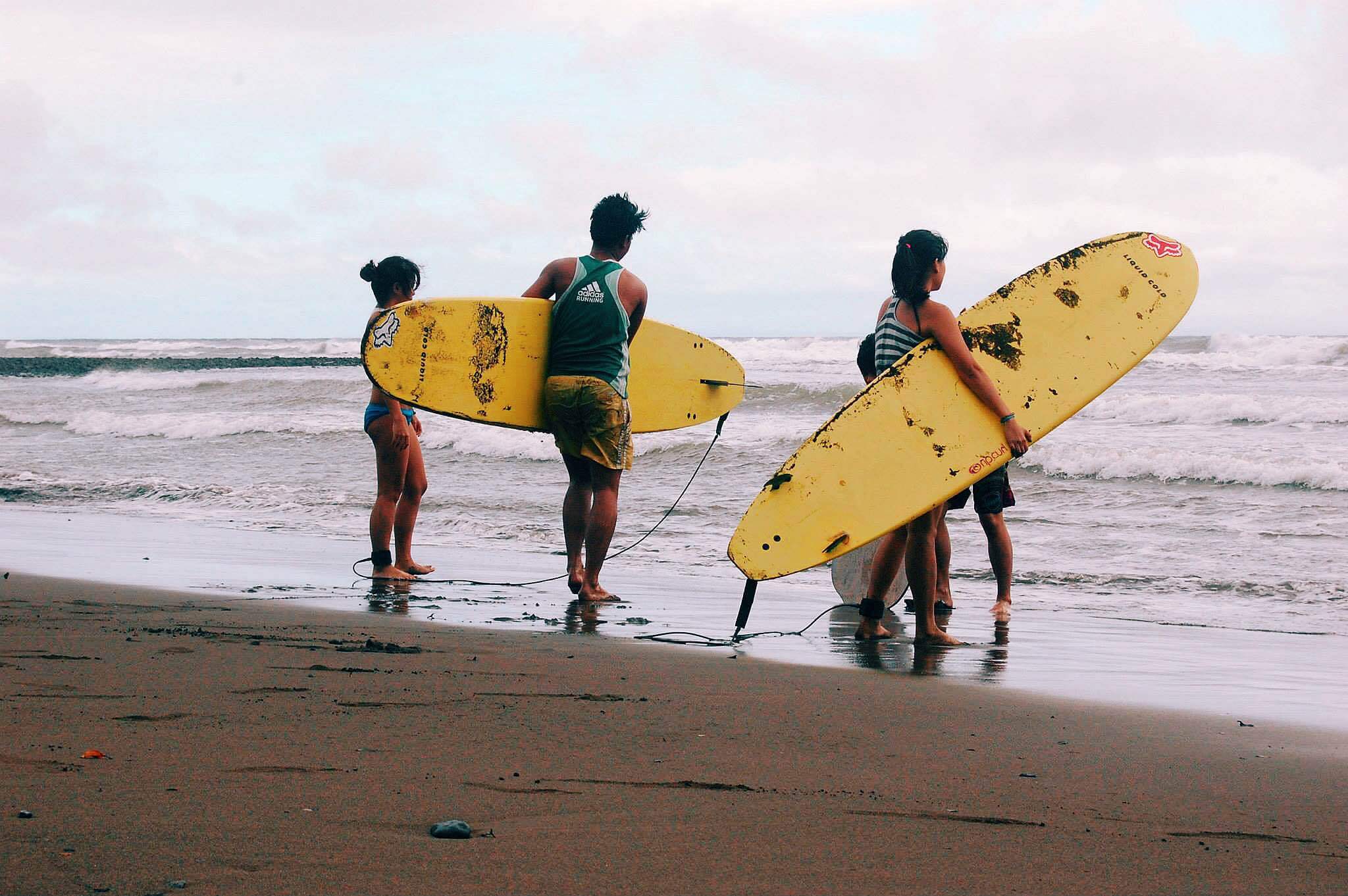 Where to surf: You can rent surfboards and hire surfing instructors at The Pacific Recreation Kamp, better known as The PaRK, located by Tignoan beach.
Things to note: Surfing season starts from August and lasts until March but the best chance at good waves are from October to February.
CLIFF JUMP
Not far from The PaRK is Balagbag Falls. Visited by adrenaline junkies, Balagbag is not only a feast for the eyes, but a (literal) jump off point for those who want a little more excitement on their weekend getaway. For those who aren't so willing to take the 20-foot leap of faith, take a quick dip in the cool shallow pool or have a picnic in one of the cottages for rent.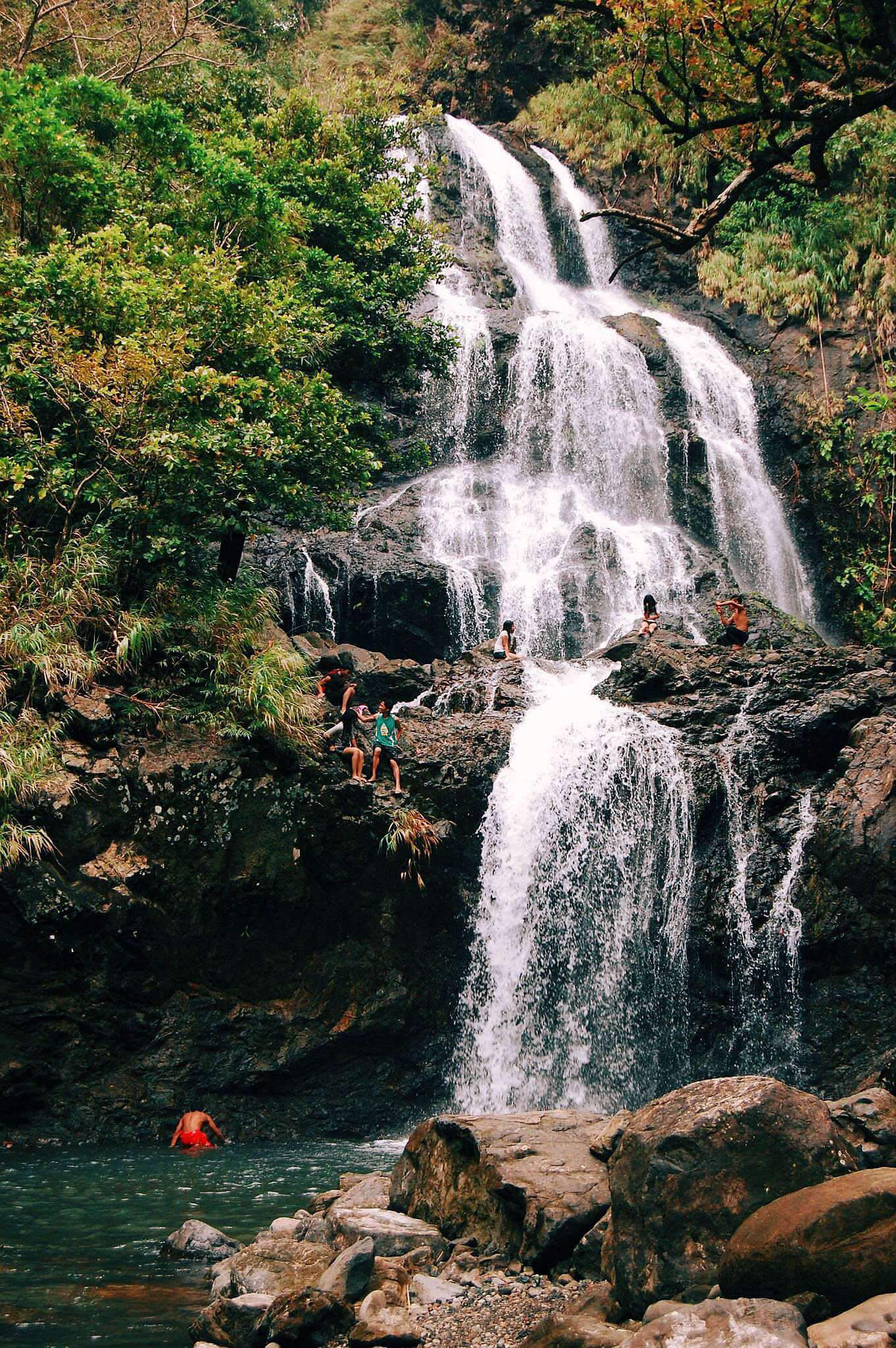 Things to note: Entrance to the falls is PHP20 and there is available parking at the jump off.
EAT
After an adrenaline-pumping afternoon, a good meal is definitely in order. As Real is a coastal town, take advantage of the fresh seafood available at the talipapa or the roadside seafood market. With a variety of fish, crabs, squid, and even lobsters for sale, you have the option of cooking your seafood yourself or at the nearby market place.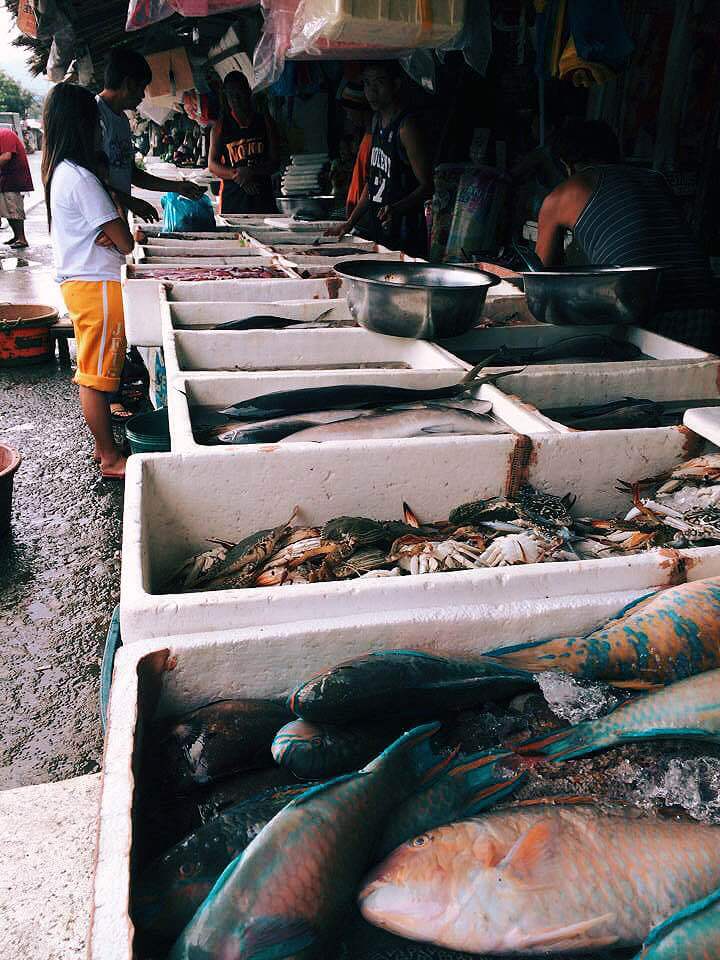 Things to note: Having your seafood cooked will cost you extra. Most of the accommodations in the area often provide cooking for your convenience.
STAY
Newly opened, Real Surf PH is the most ideal for beach combers who want every vacation to be Instagram-worthy. The guesthouse cum beach hostel-resort is made up of vibrantly colored cabanas that come in a variety of sizes that fit small to large groups.
Murals around the resort also help bring the place to life as well as the cute décor that decorate the compound. By the bar is a common area where you and your friends can enjoy drinks while taking in Real's sunset. Oh, and did we mention their well-kept shower rooms? Definitely a plus!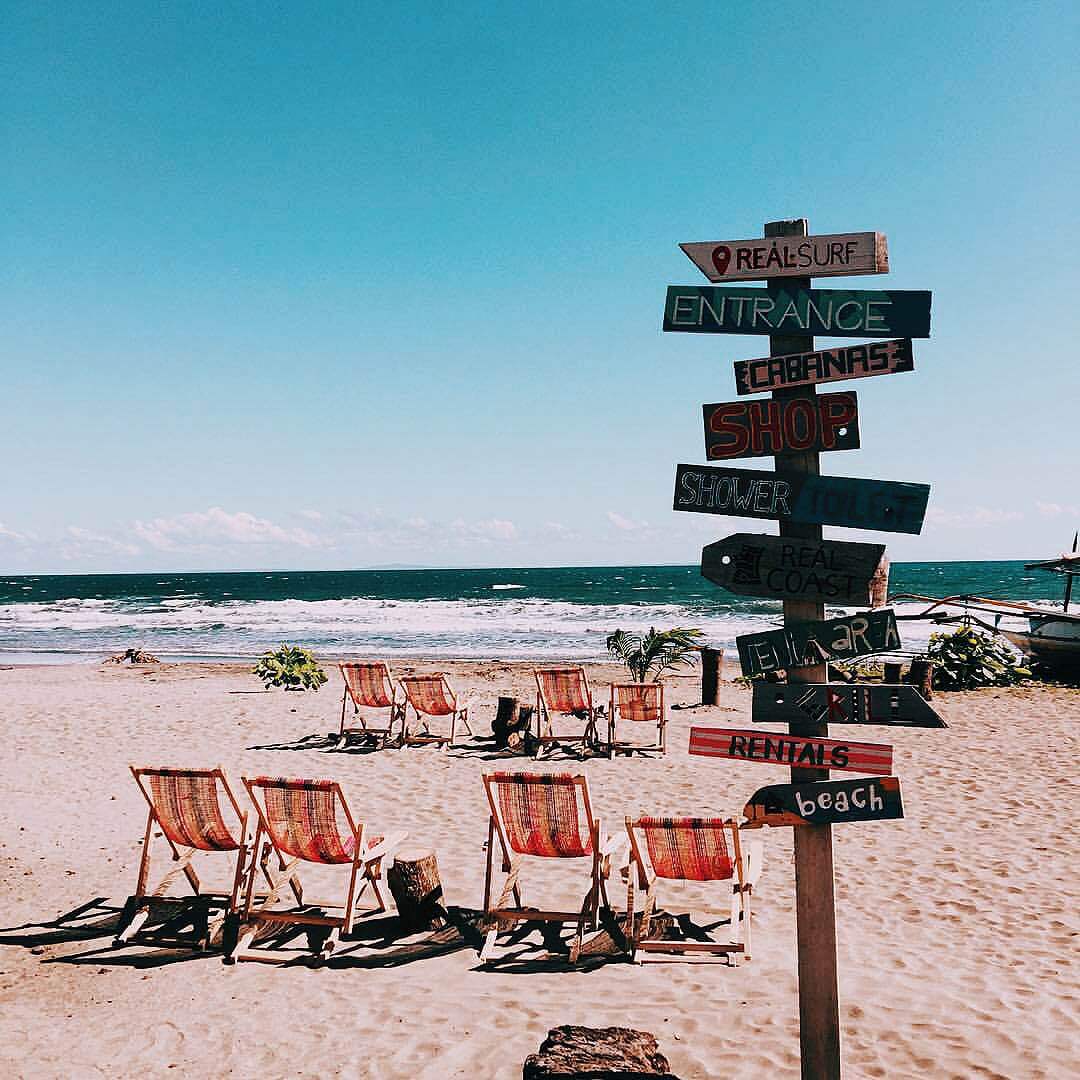 Activities: Depending on the time of your visit, Real offers a number of events for its guests such as movie nights and acoustic sessions by the beach.
Things to note: The cabanas are al-fresco style with white curtains (no doors) and come with a hammock and mattress. Make sure to pack extra pillows and blankets to keep you warm as it can get really chilly at night. Also, with a limited number of cabanas, it's best to make a reservation before your visit.
Today's travelers tend to be rather seasoned ones. Many have already seen the world's and the country's most popular destinations, but sometimes all you need is 24-hours, a kick ass itinerary, and a low-key destination to get you re-charged for the work week ahead. And Real is exactly that.
Also read:
7 Remote Philippine Beaches Worth the Extra Trouble
6 Beautiful Islands Every Beach Lover Should Visit in Leyte
Island Life: Backpacking in Northern Leyte for Six Days