A First Timer's Guide to Surviving Their First Out-of-Country Solo Trip
Adventure is out there!
by Kyzia Maramara | July 29, 2019
It's a wide world out there begging to be explored, an endless list of adventures waiting for you to tick them off. Unfortunately (or fortunately) friends won't always available for us to drag halfway across the world, so you can do the next best thing – traveling solo. Exploring an unfamiliar country or city alone takes a lot of courage but along the way are also opportunities for reflection and self-discovery. If you're skeptical to dip your toes into the idea of going alone for the first time, knowing the right tools, tips, and tricks might help.
Safety should be your top priority
This is the golden rule solo travelers need to follow anywhere they go or in anything they do. Make sure you have the proper insurances, medicine, and emergency money. Give your trusted friends a copy of your itinerary and let other people know where you are at all times. Singapore is one of the best options for first-time Pinoy solo travelers. Aside from it being a part of the top 10 safest countries in the world, its size isn't overwhelming to explore.
Traveling solo isn't dangerous at all if you remember to use your common sense and to always trust your intuition!
Plan everything you need to do ahead of time
Although spontaneity in travel is always a great thing, it might not be the best choice if you're alone. Sometimes it's better to thoroughly plan your trip ahead of time. Map out your route, buy bus tickets, train passes, and plane tickets early. Maximize your time by making an itinerary based on the places you want to visit. The best thing about traveling solo is that you alone control your time and what you want to do, so go crazy!
Make new friends
Traveling solo does not mean solitude for the entire trip. In fact, it's the perfect opportunity to meet new people, locals, and backpackers alike. You'll be surprised how hospitable people will be if you strike up a conversation with them. That barista in a coffee shop you're hanging out might point you to the direction of the best sights and secrets in her city. Befriend a fellow backpacker at the hostel you're staying at and you've got a kindred soul for the rest of your life. Listen to their stories and learn. These are intangible souvenirs you get to bring home.
Download useful travel apps
If you're planning on traveling to non-English speaking countries, or any other country for that matter, have travel apps in your arsenal. You'll never know when you'll need a handy offline map or a translation to a sign or menu. With these apps, exploring a city like Tokyo, Japan will be easy! Download Cebu Pacific's mobile app to score great airline tickets. Google Maps and Google Translate can help you navigate the city and understand your surroundings while Airbnb and Trip Advisor can help you look for the perfect accommodation and the best places to dine and explore.
Say yes to new experiences
Stepping foot outside your comfort zone on your own lets you discover a whole level of self-confidence you probably never knew you had. Be open and curious, talk to locals, immerse yourself in their culture, and try to soak in as many sights as you can. Taiwan has recently extended the visa-free privilege for Filipinos. Release your own sky lanterns at Shifen or walk the streets of Jiufen and take pictures. Time alone can let you rediscover yourself or discover the things you never knew you like. And all it takes is one backpack and one foot out the door.
Relax and enjoy the adventure
The world is only as big or as small as we choose to make it. Everyone should have the opportunity to travel solo at least once in their life. It's a welcome breath of fresh air after being around the same surroundings and the same people for years. After braving this adventure, you can now look at the world in a new light and possibly more opportunities for solo travel!
And most importantly, pack the right stuff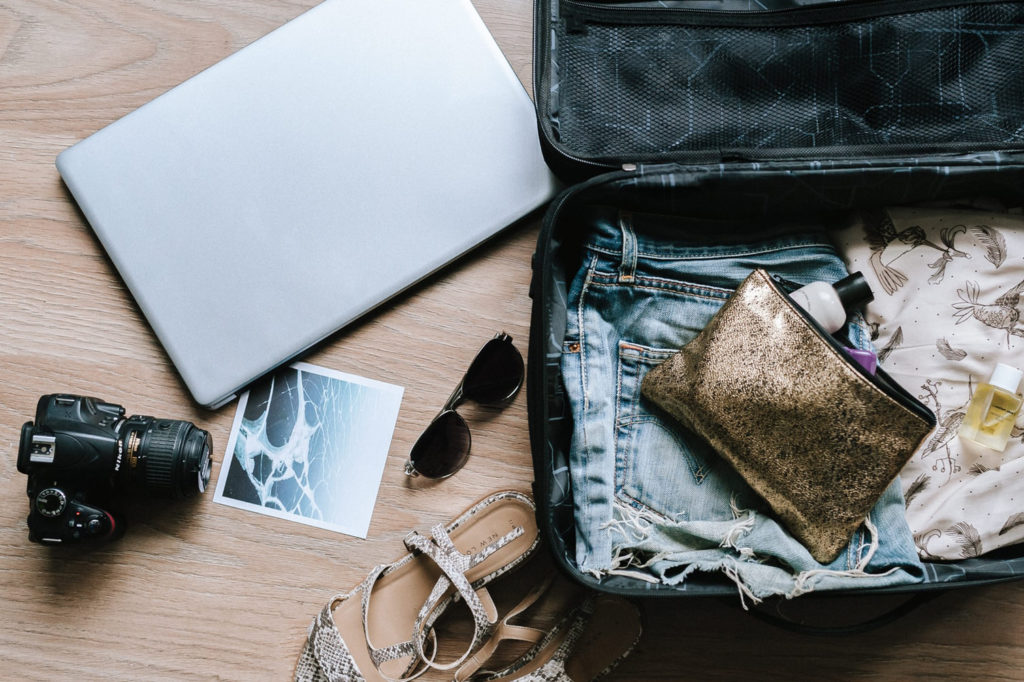 You never know what challenges you're going to face in a foreign country, whether it's the weather, appropriate cultural attire, or even emergency financial situations. Come prepared and equipped with the right items and traveling alone will be a breeze. The CEB GetGo Prepaid Card, for one, acts as your very own multi-currency wallet and lets you enjoy your trip cash-free and hassle-free. Frequent use on flights and travel also rewards you with points you can use to fly for free to other international and local destinations!
Book and plan your own solo trips effortlessly with the new CEB GetGo Prepaid Card powered by UnionBank. Your own adventures earn you points you can use to travel to even more countries for free! Simply apply for a CEB GetGo Prepaid Card until July 31, 2019. Download the GetGo Pay App (Android, iOS) and register your card. Load a minimum of P500 within the promo period and you'll get 150 Bonus GetGo Points to be credited to your GetGo account. Start your adventure now! Click here to apply and register.
For more information of memberships and partners, visit www.getgo.com.ph. Never miss out on exclusive member offers and the latest news on partner promos by subscribing to GetGo email alerts. Just log in to your account, go to 'Profile', select 'Preferences', click 'My Settings', and choose 'Count Me In'. You can also like and follow GetGoPH's official pages on Facebook, Twitter, and Instagram.