This White Cabin in Tagaytay is the Vacation House of Your Dreams
It's so dreamy!
by Ina Louise Manto | October 16, 2020
The holidays are fast approaching and if you're looking for ways to celebrate in this new normal, this farmhouse in Tagaytay might just make your dream staycation come true.
The White Cabin at Amberfields
Nestled in the cold city of Tagaytay, The White Cabin at Amberfields is a newly built farmhouse that looks like it's out of your wildest Pinterest dreams. This gorgeous farmhouse is located within the grounds of Amberfields Farmhouse, which is a famous chalet rented for weddings and family gatherings.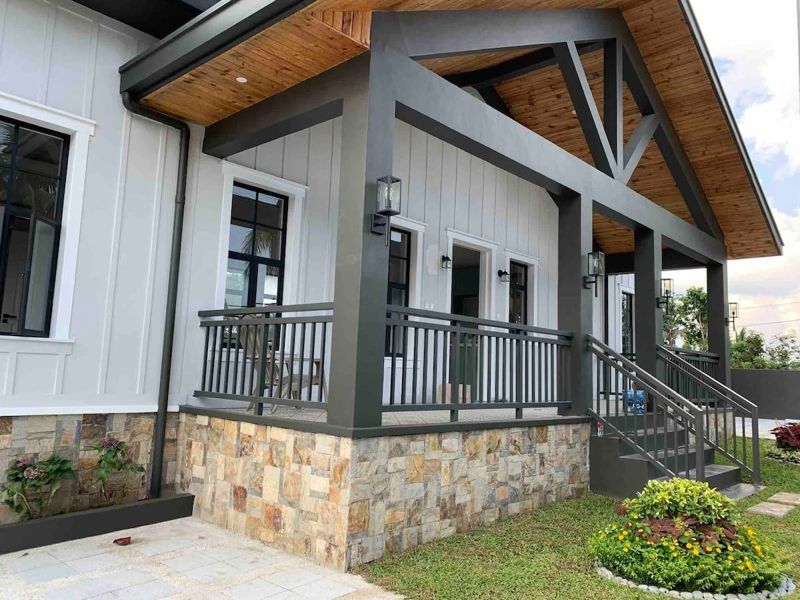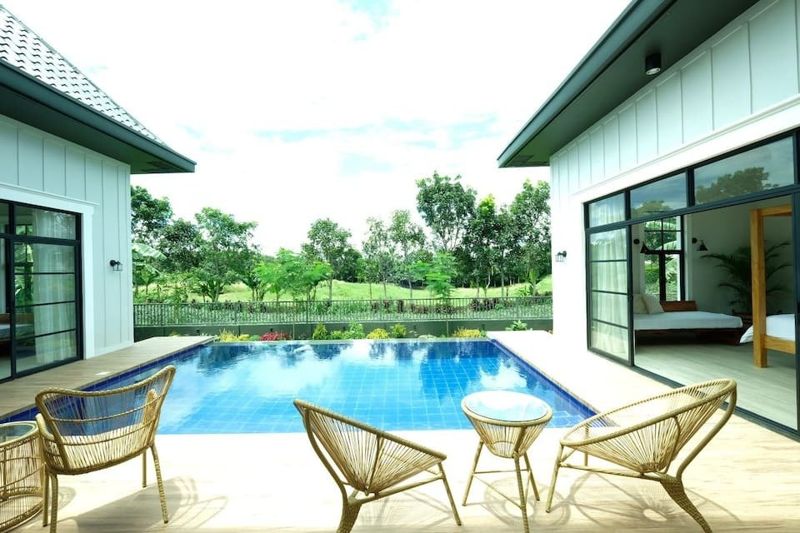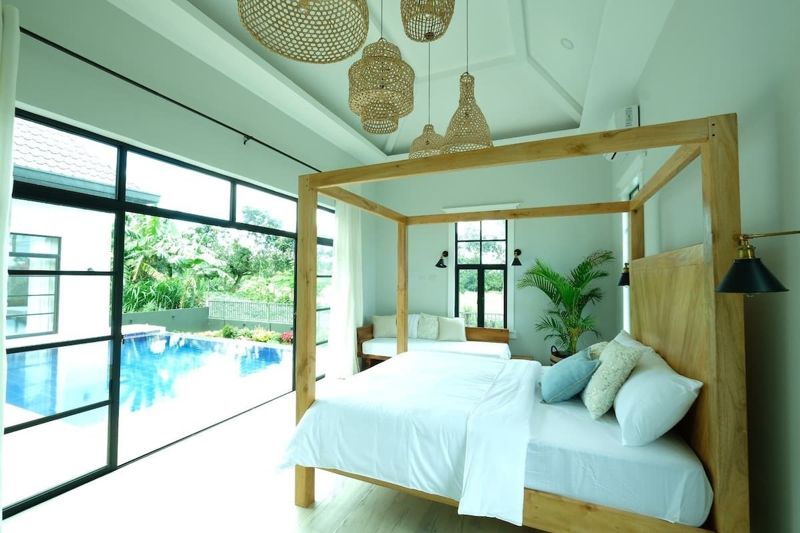 Its interiors are something you would see straight out of your vision board. Each corner is picture-perfect. Combine stunning interiors, the city's cool weather, and the surrounding lush greenery and you'll experience the relaxing vacation you've been yearning for.
The Space
The White Cabin is a four-bedroom house with an en suite. All rooms have air conditioning units and their own bathroom. It has eight beds and can accommodate up to 14 guests.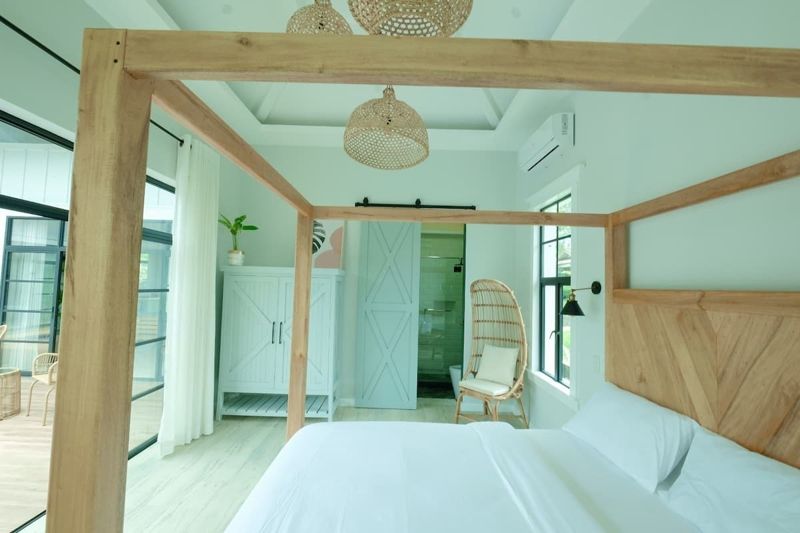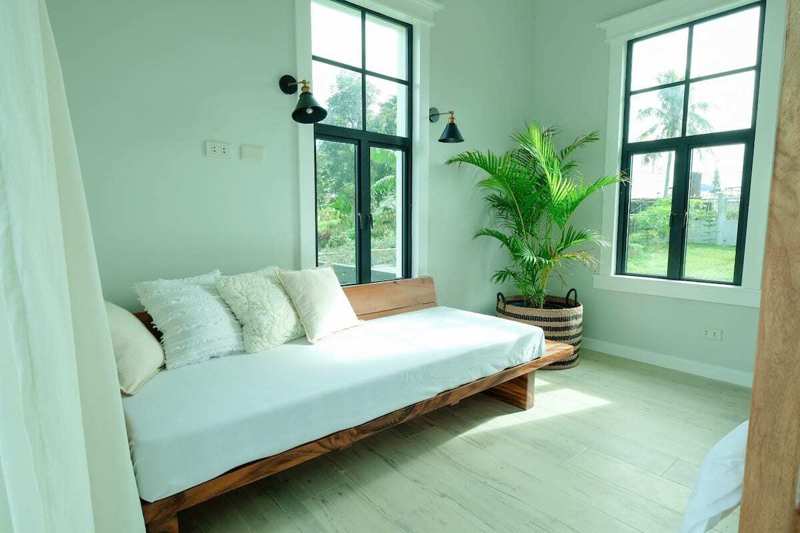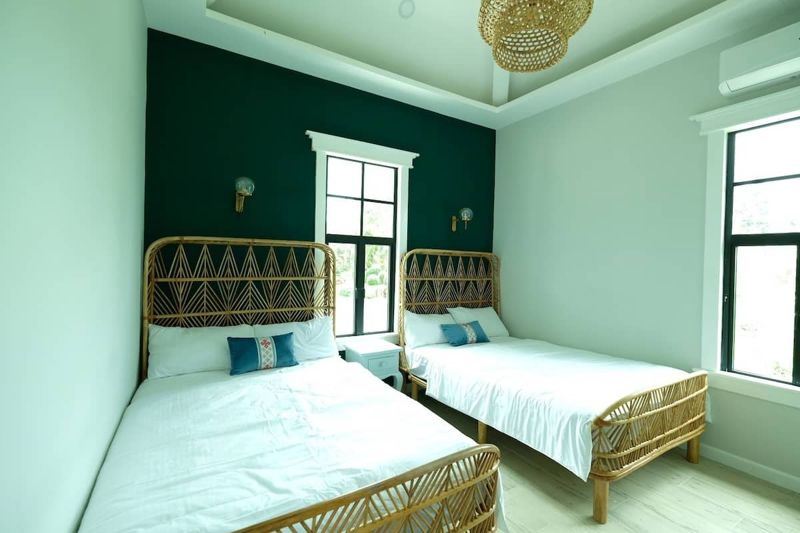 It boasts minimal interiors with wooden accents seen in the furniture and fixtures around the house, with pops of pastel colors. Common rooms are just next to each other, which allows families to still bond even when doing other things: the adults are cooking while kids are having a movie marathon in the living room.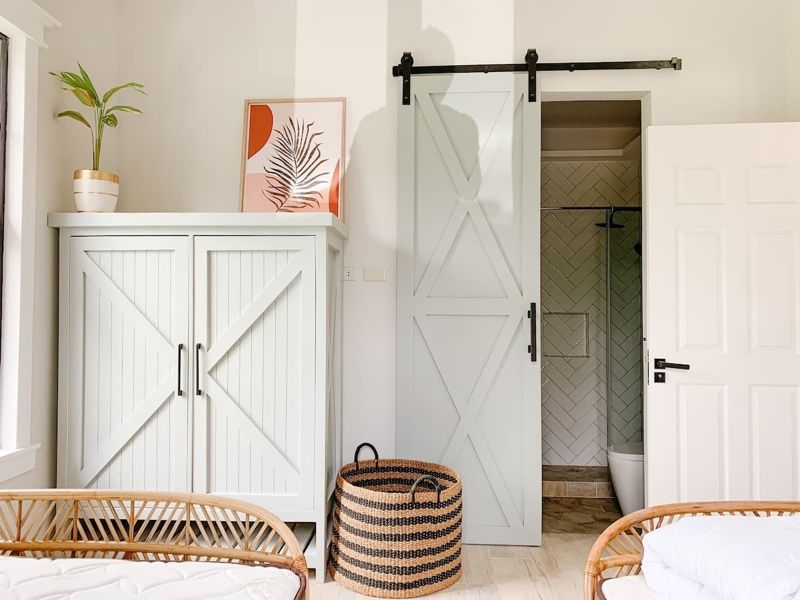 This modern farmhouse has high ceilings which make it feel more spacious, as well as tall glass doors that lead to the pool area. If you're outside, you'll be able to see the whole house at a glance.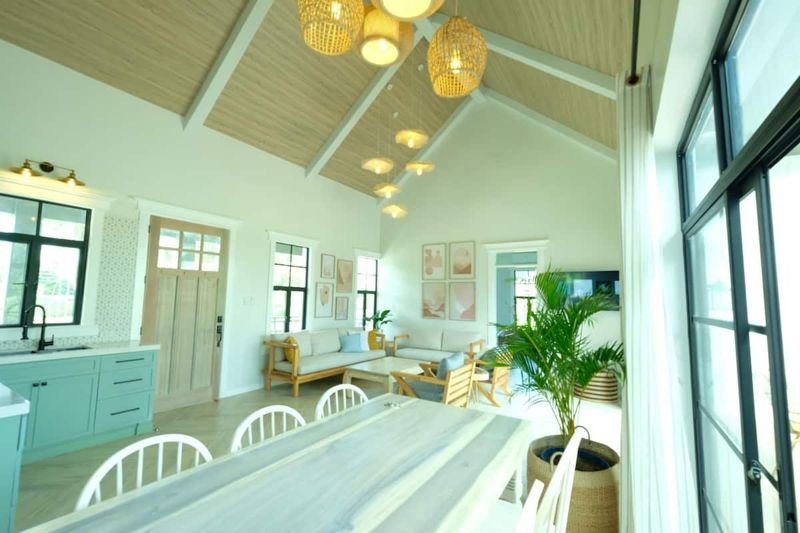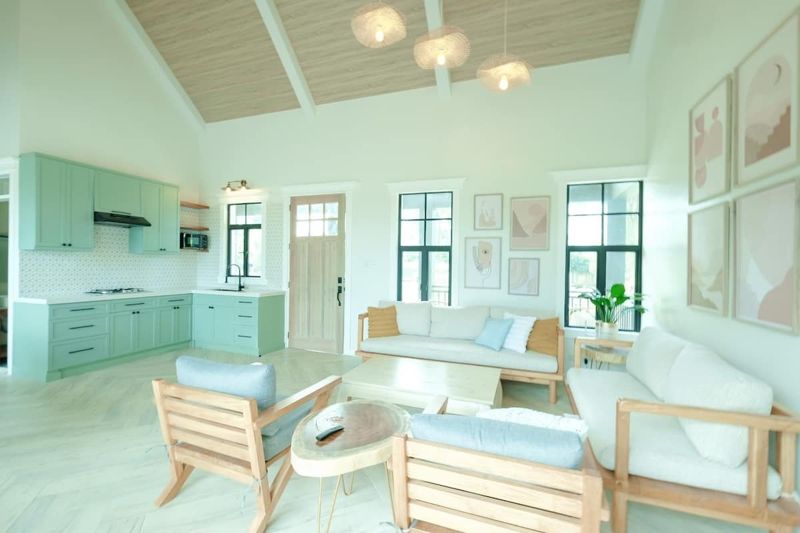 Since it's a fully-functional house, the cabin has its own kitchen painted in pastel blue, equipped with everything you might need for cooking. However, cooking seafood and fried food aren't allowed in this area, and you'll have to use the service kitchen outside.
Amenities
Staying at the White Cabin guarantees a fun time with friends or family. The house is equipped with WiFi and smart TV, which allows guests to have movie marathons. A fun holiday activity!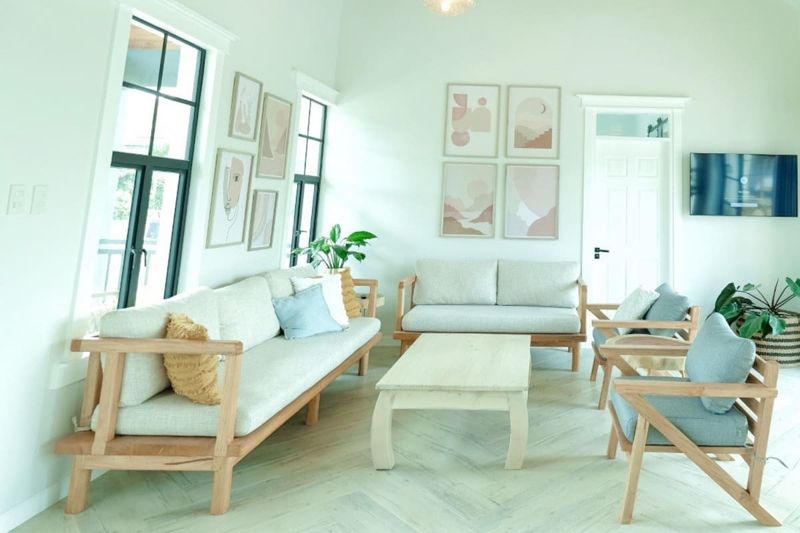 A porch and deck are just outside the common areas by the pool. It's lined with tables and chairs – ideal for some outdoor dining or conversations over beer and good food at night. The four feet-deep pool overlooks the garden.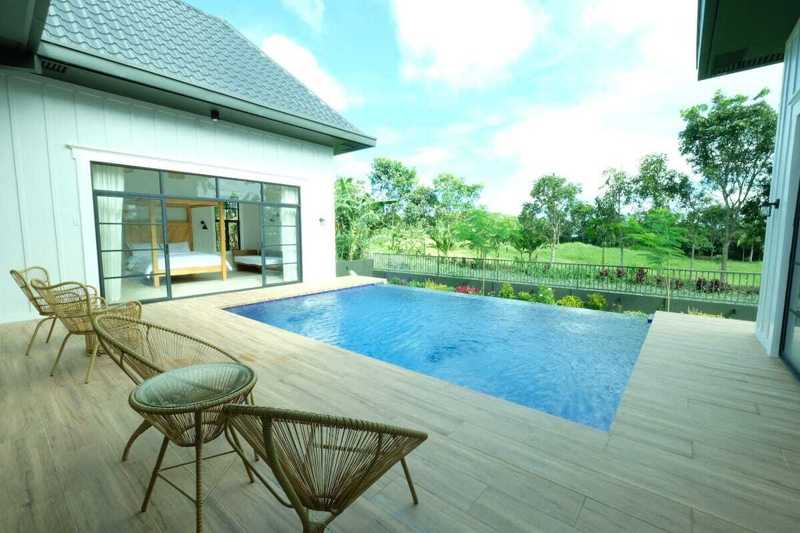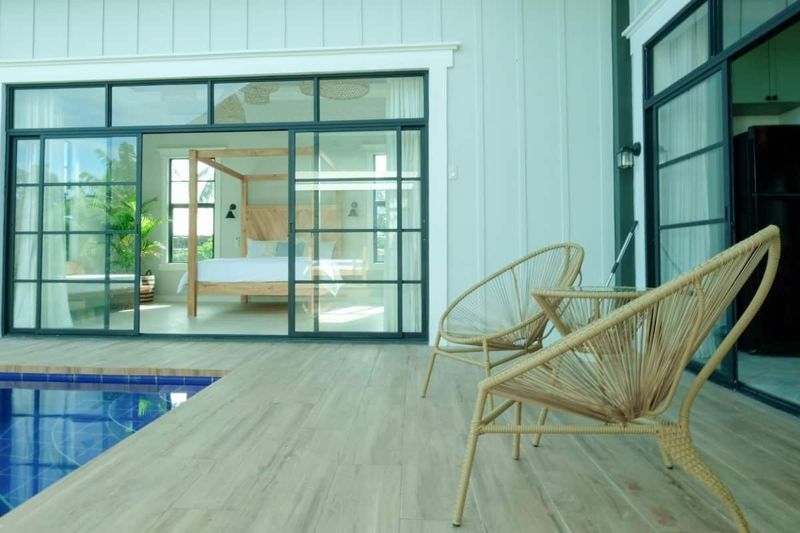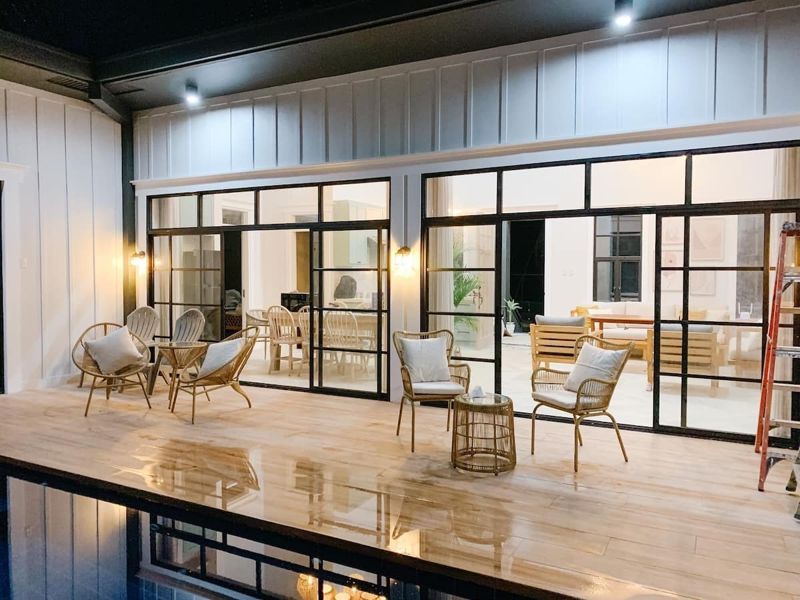 Aside from the service kitchen, a grill area can also be utilized by guests.
If you're bringing cars, four parking slots are available on the property.
How to get there
Location: Amberfields Compound, Brgy. Tolentino East 4120 Tagaytay City
If you're driving, just enter "Amberfields Farmhouse" on Waze or Google. The property is just five minutes away from Tagaytay Flower Market and 10 minutes away from the Rotonda.
Rates at The White Cabin at Amberfields start at Php 15, 857 per night. For more information, visit their Airbnb listing.
ALSO READ:
Before You Book That Staycation, Here Are Some GCQ Guidelines You Should Know
Leave the World of Muggles at this Harry Potter-Themed Airbnb in Tagaytay
City Staycation: Plan Your Holidays Early, Check Out These Airbnbs in Metro Manila