Spend Your Next Relaxing Getaway at these Bahay Kubo Villas in Lipa City
The classic Filipino home gets a resort revamp.
by Ina Louise Manto | October 14, 2020
Made with nipa and bamboo, bahay kubos have provided homes for indigenous groups in the country for hundreds of years, and have become an icon in Filipino culture.  It seems that the appreciation for the classic Filipino home is growing even in the accommodation industry, just like in Casa Carlita, a resort in Lipa City.
Casa Carlita Resort & Events Place
Location: Hagimit Road Purok 6, Brgy. Kayumanggi 4703 Lipa City, Batangas
Nestled in Lipa City, Batangas, Casa Carlita Resort & Events Place has become a favorite place among Batangueños for weddings, celebrations, or a quick getaway during the holidays. Companies love having their events here too. The resort is catered by the famous Rafa's Kitchen, which offers guests a sumptuous dining experience while on vacation.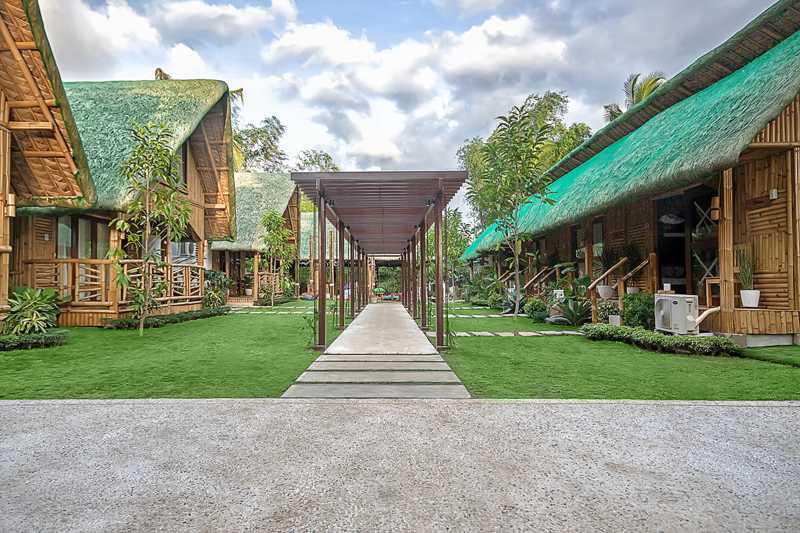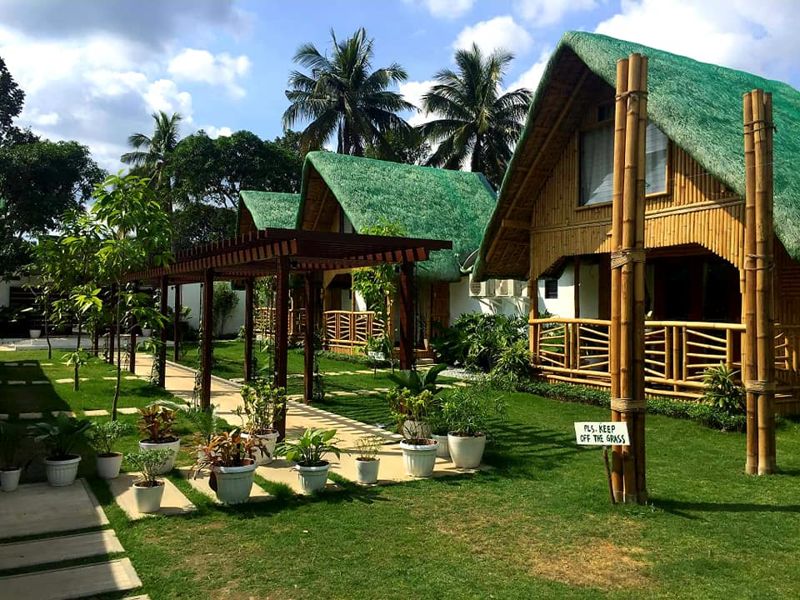 Entering the resort, you'll be greeted with their famous bahay kubo villas of two kinds. The private villas are two-story bahay kubos that have a single bed with a pull out on the first floor and a queen-sized bed on the second floor. This villa can accommodate up to six persons.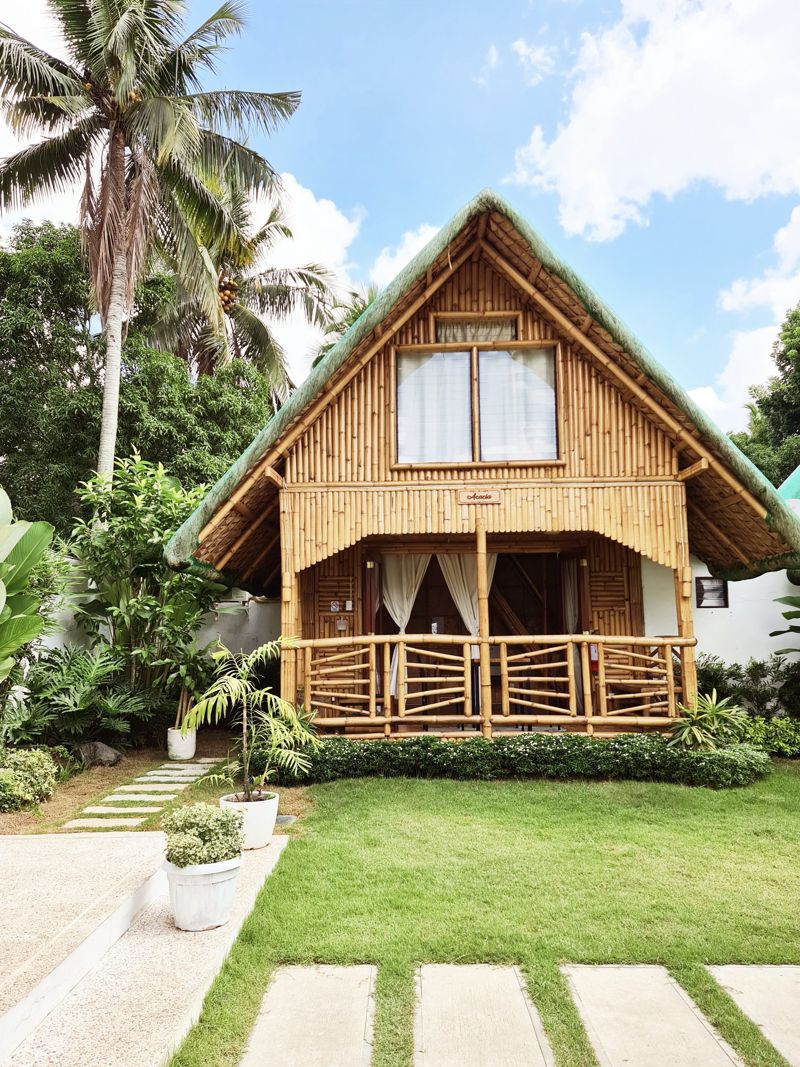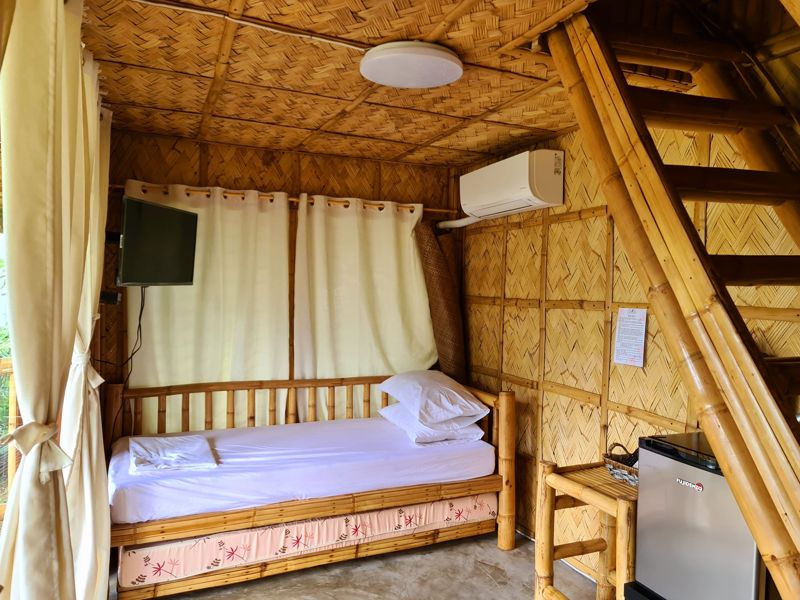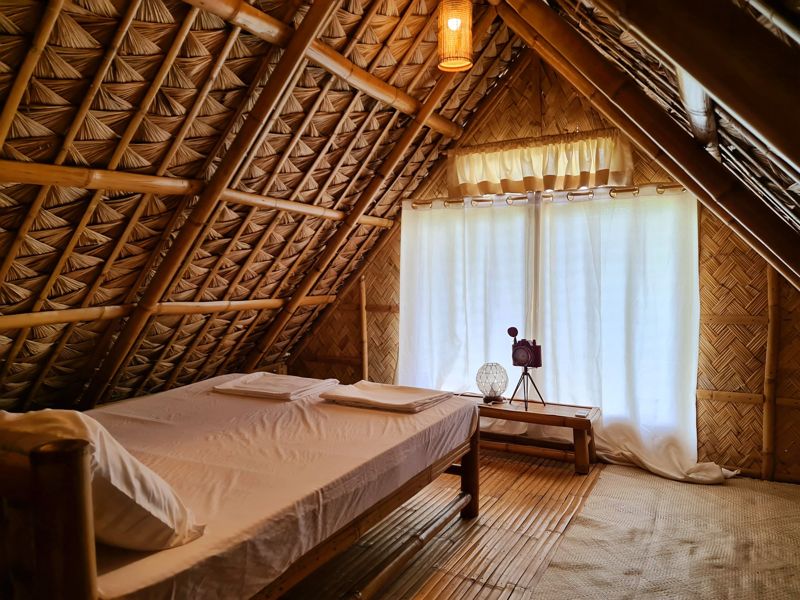 The glass doors lead to the villa's bamboo terrace, which has a table and chairs for guests to lounge in.
For larger groups, Casa Carlita has dorm-type villas with bunk beds that can accommodate up to 8 persons.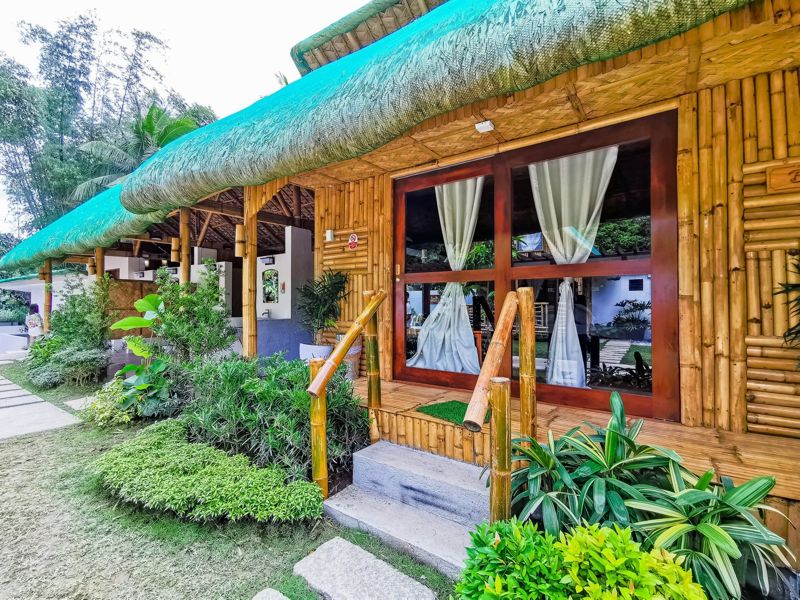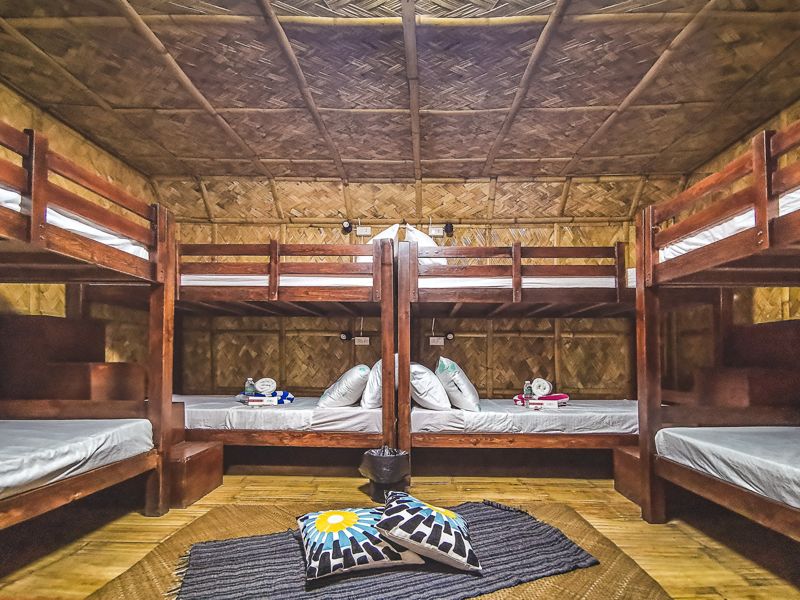 Common restrooms are used in the resort except for private villas, which also makes use of nipa and bamboo.
The Amenities
Experience nature at Casa Carlita with the lush greenery surrounding the resort. Lipa City is known for its cool weather, especially in the "ber" months, which would make your stay even more relaxing.
Aside from resting at the villas, there are other fun activities you can do at Casa Carlita. They have a pool where you can cool off during the day, and a poolside lounge area that's perfect for enjoying a few drinks with friends.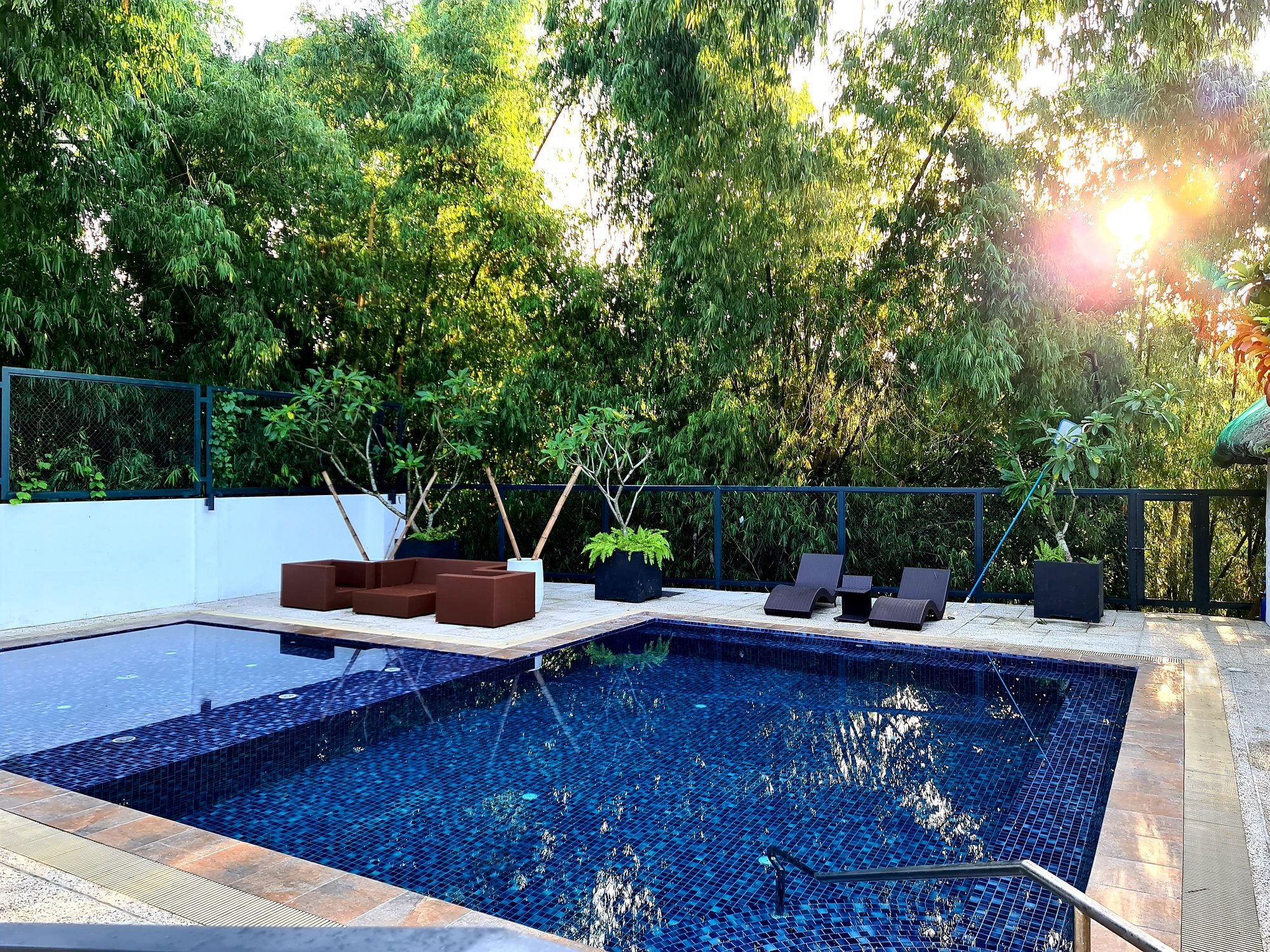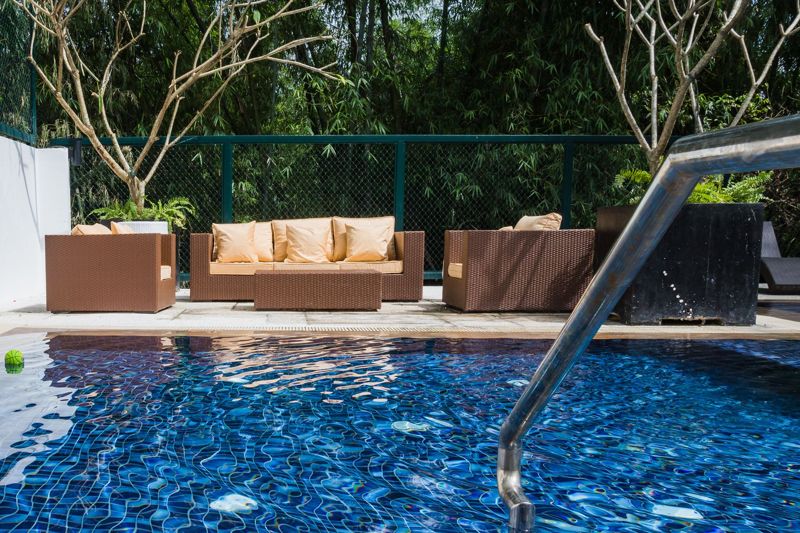 Tucked beside their restaurant/events place is an outdoor garden where they have events like movie screenings or acoustic nights. The outdoor garden is lined with bean bags and tables, where you can comfortably sit while having servings of BBQ and beer. To make the ambiance even more romantic, they added dreamy lights that just look magical at night.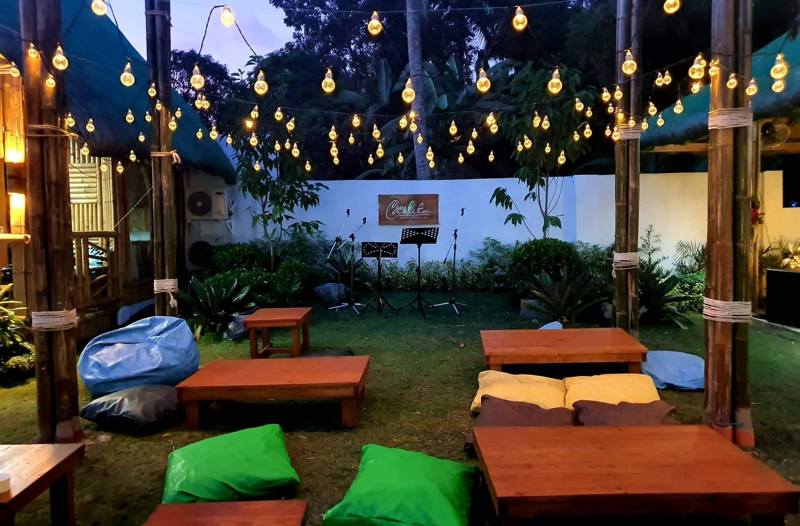 There's also an outdoor grilling area just in case you want to prepare your own food.
Rates
Planning to book a stay at Casa Carlita? Here are their overnight rates:
Exclusive rate of Php 40,000 per night for up to 40 pax, if you want to rent the entire resort
Villa rate of Php 4,000 for 2 adults. Php 750 per head is charged per extra guest, with a maximum of 6 persons.
Dorm rate of Php 8,000 for 8 persons.
Day tours are for Php 350 per head, with access to the resort's facilities from 8AM-6PM. In case you want a villa for the day tour, Php 2,000 is charged for 2 persons with Php 500 per extra guest. Dorm rates are Php 4,000 for 8 persons.
Ages 3-5 are charged Php 250 per head while children aged 2 years old and below are free of fees.
For more information and inquiries, follow Casa Carlita Resort & Events Place's official Facebook page.