PSA: Baguio Is Now Open for Luzon Tourists — Here's What You Need to Know
Planning to visit the Summer Capital soon?
by Ina Louise Manto | January 27, 2021
The tourism industry is one of the hardest-hit industries during this pandemic. We've seen several establishments close, from hotels to restaurants, since the implementation of the quarantine. As a way to boost the economy and tourism industry again, you might've noticed popular destinations opening to tourists again over the past months as lockdown restrictions ease like the country's Summer Capital.
In October 2020, Baguio City created the country's first travel bubble by opening its borders to neighboring cities Ilocos Norte, La Union, Ilocos Sur, and Pangasinan. Later that month, the city also opened to the rest of Luzon guests, particularly those coming from NCR, and Regions 2 and 3. If you're looking to beat the heat at the Summer Capital this summer season, here are important information and requirements to take note of:
Who is allowed to go to visit Baguio?
Guests who are eligible for entry are those coming from Luzon provinces that don't have underlying health conditions, don't exhibit COVID-19 symptoms nor have been exposed to it, and women are not pregnant.
What are the important requirements to prepare and steps to follow?
According to the Baguio Visitor Information and Travel Assistance, here are important documents and steps to follow:
Once you've decided the dates for your visit to Baguio, you may start exploring tour programs and coordinating with the tour, travel, and accommodation establishments. Only engage with establishments that are DOT-accredited and have been given the Certificate of Authority to Operate (CAO) for convenience and security.
Guests are required to undergo RT-PCR testing at DOH-prescribed testing centers within 72 hours before your travel. Tourists can also have themselves tested upon their arrival at the triage. See the full list of accredited testing centers here.
Create a Baguio VIS.I.TA (Baguio Visitor Information & Travel Assitance) account and schedule a visit. An app can also be downloaded, which is available for both iOS and Android users.
Prepare the following documents before signing up for an account: valid ID, current photo, and negative result of RT-PCR COVID-19 test.
After successful registration, you will receive a confirmation e-mail with an attached QTP (QR-coded Tourist Pass). This will be the most important document to have with you during your stay.
If you're bringing a private vehicle to Baguio, remember that stopovers are only allowed at DOT-accredited and pre-designated pit stops. Entry points will be at Naguilian Road or Marcos Highway.
During Your Stay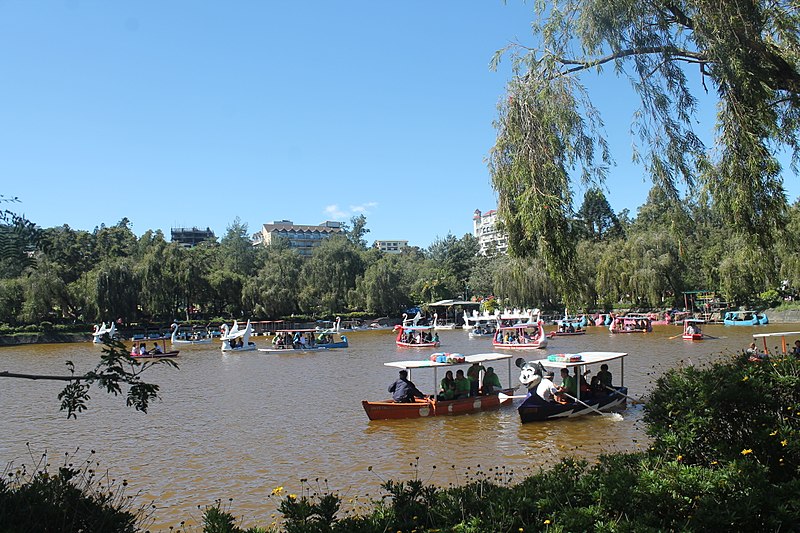 Upon entry to the city, you will be required to present your QR Tourist Pass at the border checkpoint.
Guests are to undergo mandatory triage and PCR testing upon entry to the city. You will be asked to proceed to Baguio Convention Center. After getting the test, you may proceed to your accommodation. Staying with family or friends residing in the city is strictly prohibited.
QTP is also required at accommodation establishments for electronic check-in. Guests are required to be on quarantine for up to 9 hours while waiting for PCR test results at their chosen accommodation.
Remember that QTP is also required in establishments for easy contact tracing while doing tours. To ensure safety, always observe health and safety protocols especially in public areas.
After your visit to the city
When going home, ensure to strictly follow the re-entry protocols of your hometown.
To ensure proper visitor management, only up to 200 tourists are allowed entry to Baguio per day.
For more updates and information, you may visit The City Government of Baguio's official website.