Nature Hikes + Swimming Pools: Your Next Staycation is At This Resort in Baras, Rizal
Balconahe in Baras is just two hours from the city.
by Kyzia Maramara | March 18, 2021
Crowded public resorts and beaches are so 2019. Quaint resorts, preferably a few hours' drive from the city, are where it's at these days. But these are quickly being fully booked left and right and if you don't plan accordingly, you might end up spending the entire summer at home — again. A summer outing doesn't have to be expensive. It just has to cross a few non-negotiables off your list: it's away from the crowd so there's no fear of virus spread, the place is quiet and serene, and it must have a beautiful accommodation with a pool. We found the perfect resort for you and it's just in Rizal.
A private sanctuary
Balconahe in Baras, Rizal is a resort slash nature camp. Tourists come to Baras to spend time at campsites and go on nature hikes like the ones offered by Masungi Georeserve. The two-hour drive up the secluded resort will reward you with a staycation in the middle of nature since Baras is located at the foothills of the Sierra Madre Mountain Range.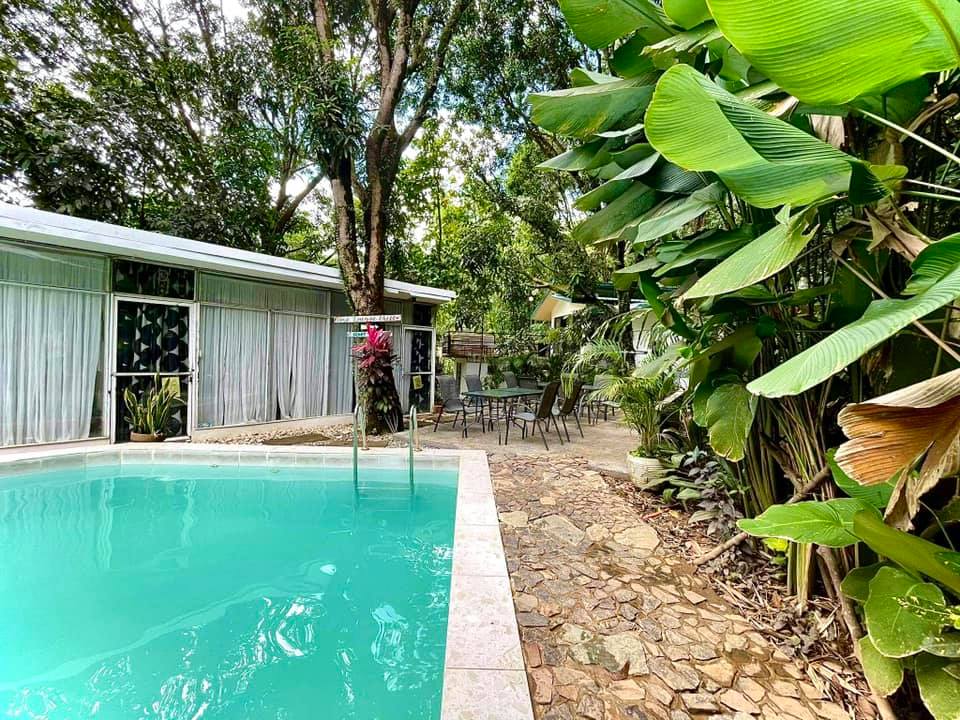 Tall trees and plants surround the vicinity of Balconahe. The resort was built to accommodate nature so you'll see some parts of the facility blending well with the natural surroundings.
If you're adventurous, you can even go on a 30-minute nature hike to see the Sierra Madre mountains and the faraway cityscape.
The accommodations
There are multiple rooms to choose from at Balconahe and all of these come with free breakfasts.
You can book the Balconahe Bungalow which can accommodate 2 persons for P4,000 and a maximum of 4 for an additional price. The spacious room has a balcony and a luxurious bathtub.
Balconahe's Apartment rooms are smaller but can also hold 2 persons at P2,500. A maximum of 3 is allowed with an additional fee.
Balconahe's Glass Cabana can be booked for P2,500 for 2 persons but can also be maximized to 4 guests with an additional fee. The Cabana entitles guests to use all the facilities.
And finally, Balconahe's Villa comes with a private dipping pool and can accommodate 4 people for P9,000.
How to book a stay
Send Balconahe a message on Facebook indicating your preferred booking date and the number of guests. Wait for them to respond and give you payment instructions.
Looking for more places to stay in Rizal?
Get Lost in a Tropical Paradise at This Secluded Private Resort in Rizal
10 Relaxing Airbnb Getaways in Rizal for When You Need to Recharge in Nature
Fall in Love with Nature at This Idyllic Campsite in Rizal
Go Off the Grid at this *Exclusive* Cabin in Scenic Tanay, Rizal
Check us out on Facebook and Instagram and be the first to know about the best staycations and coolest Airbnb stays!