This Batangas Airbnb Has a Resort-Worthy Private Pool
Look at that view!
by Bianca Katipunan | March 17, 2021
With all the stressful happenings around us, we all deserve to take a break. Why not get out of the city for a few days and enjoy what mother nature has to offer. This breathtaking villa might be the perfect place where you can rest and forget about your worries. Reward yourself by booking this amazing stay in Lipa, Batangas.
A piece of paradise
This villa is a 6300 square meter home surrounded by lush forest. It's perfect for those who want to relax and just discover the beauty of simple living. With the villa's amazing views, who wouldn't feel peaceful?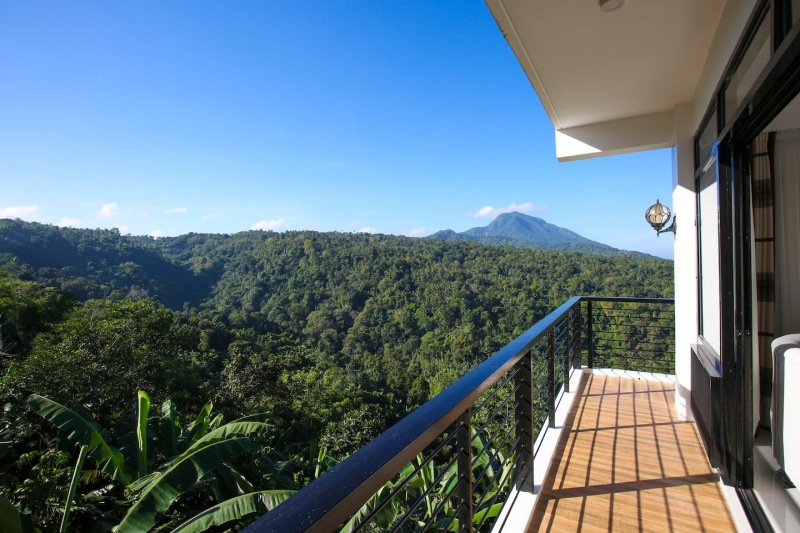 Though the stay is not a resort or hotel, the resthouse has practically everything you need for a weekend getaway: a kitchen and dining area, an entertainment room, and a lounge area.
The villa has three bedrooms and can sleep up to 15 guests comfortably. The master bedroom has the most amazing views of the forest, as it all has floor-to-ceiling glass windows.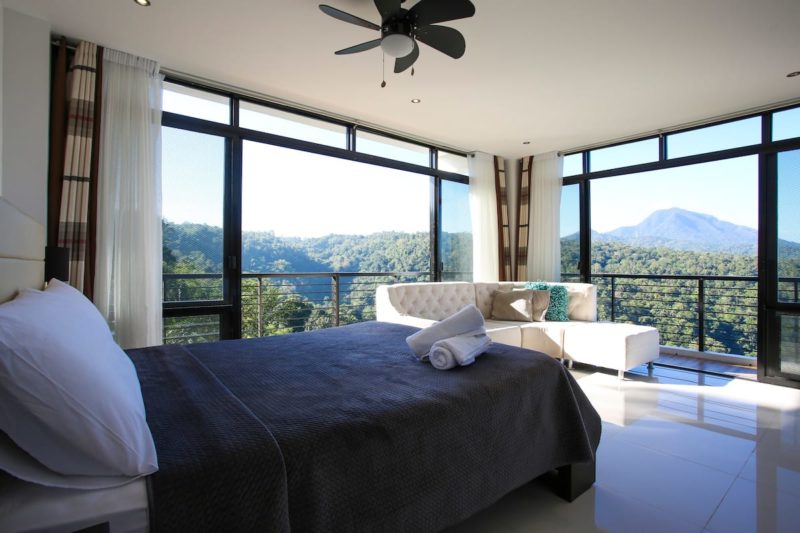 But even guests staying in the other rooms can enjoy the view, as guests have access to the villa's viewing deck on the roof. Here, you can enjoy views of Taal Lake and Mt. Maculot, and at night, one can go stargazing.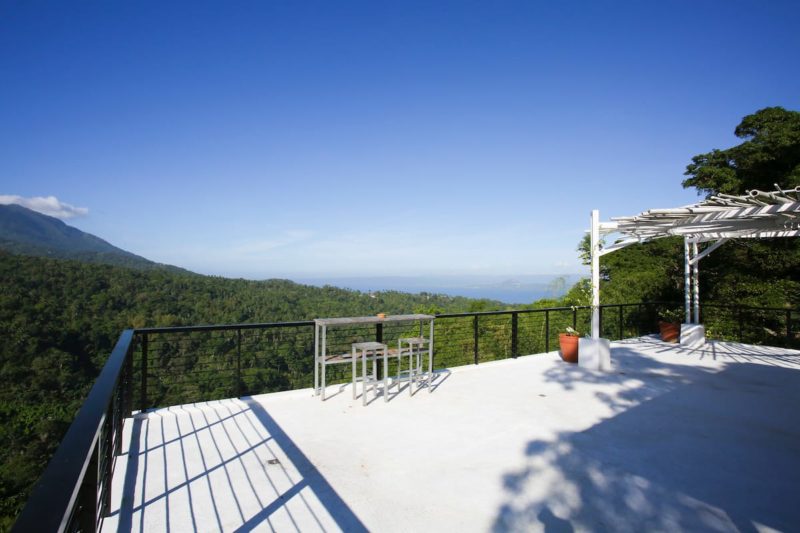 Lastly, guests also have access to the villa's huge pool at has its own waterfall and even lights up at night! So guests are sure to maximize their stay by going swimming at day and night
Outdoor amenities
What sets this Airbnb apart from others is its resort-worthy outdoor amenities. It has two pools (one for kids and one for adults), a bubble spa (not heated), a cabana with a karaoke machine and barbecue grill, and outdoor showers and toilets. There's also a bonfire area that's perfect for exchanging spooky stories or singing campfire songs around at night.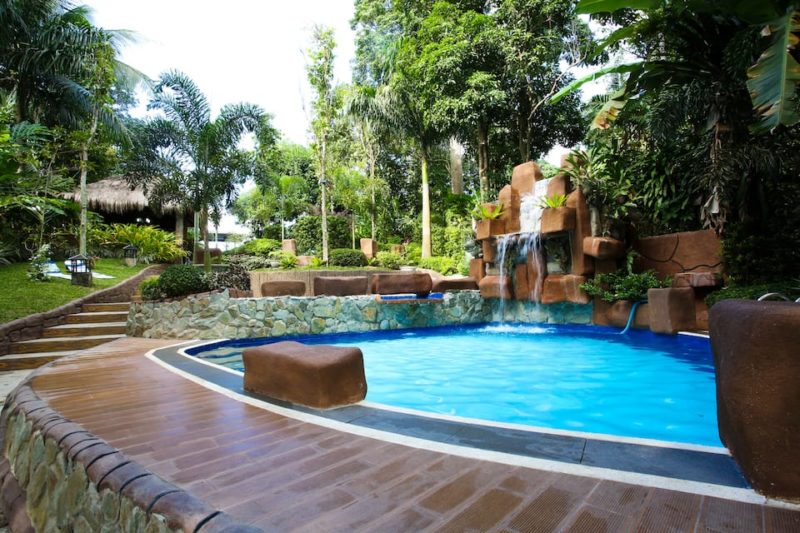 For more information about this stay, visit their page here.
READ MORE:
Escape Near the Metro: Batangas Airbnbs That Have Private Pools
Maya Maya Resthouse: An Intimate Airbnb With a Private Pool in Batangas
Get Your Vitamin Sea Fix at These 8 Batangas Beach Resorts