Live Out Your Boho Dreams at This Unique Trailer Airbnb Near Tagaytay
Take your cue from Kerouac and get on the road!
by Cristina Morales | March 19, 2021
After being holed up at home for over a year, we totally get it if you're feeling antsy and itching to get out on the road again. Though weeks-long road trips may not be realistic for most, you can have a taste of that nomadic lifestyle at this unique Airbnb in Calaca, Batangas. This Airbnb hosted by Camper and Cabin is the first Airstream accommodation in the Philippines, and it's absolutely gorgeous.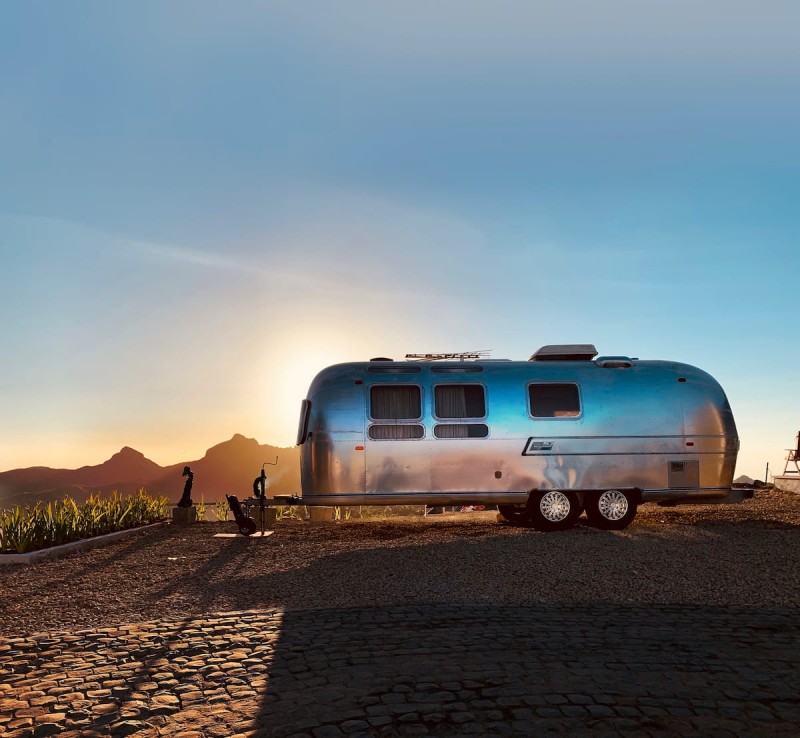 Camper and Cabin Airstream Airbnb
The 25-foot Airstream lets you enjoy the carefree spirit of being on the road — without having to sacrifice all the creature comforts of a luxury hotel.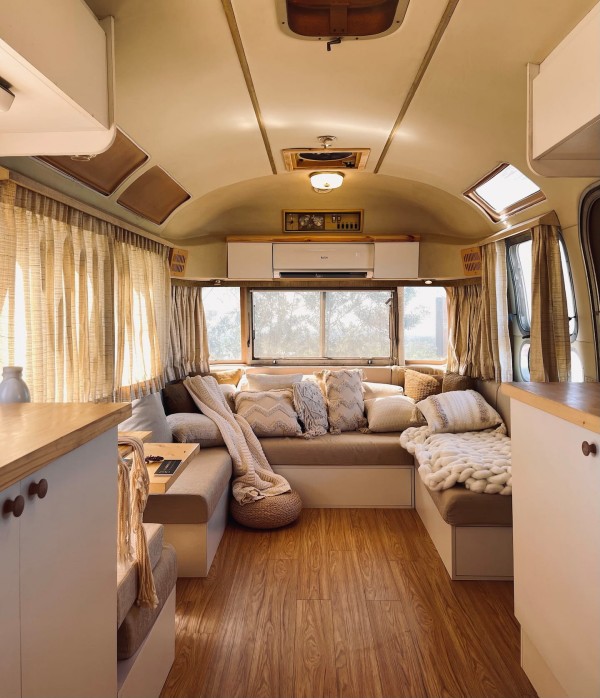 The stay boasts a queen size bed with plush hotel quality pillows and cozy linens, as well as air conditioning. It also has a flat TV that you can watch from bed! Two people can comfortably fit in the bed, but the couch can also double as a bed.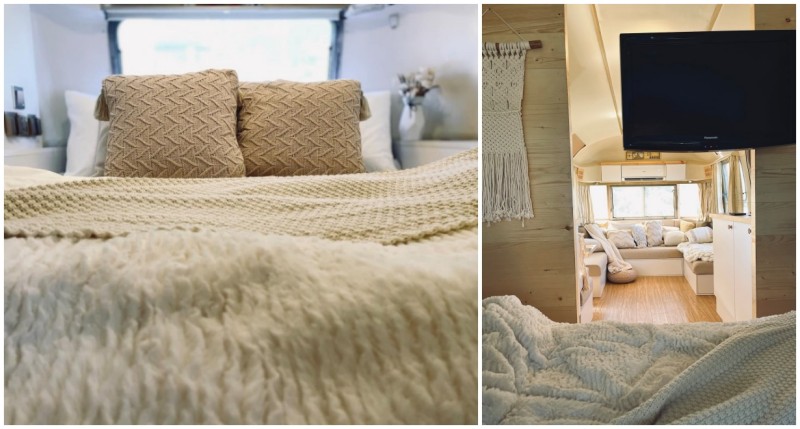 The trailer also has a cute kitchenette complete with an induction coffee maker, a microwave, pots and pans, dinnerware, and utensils. There's also a small dining nook.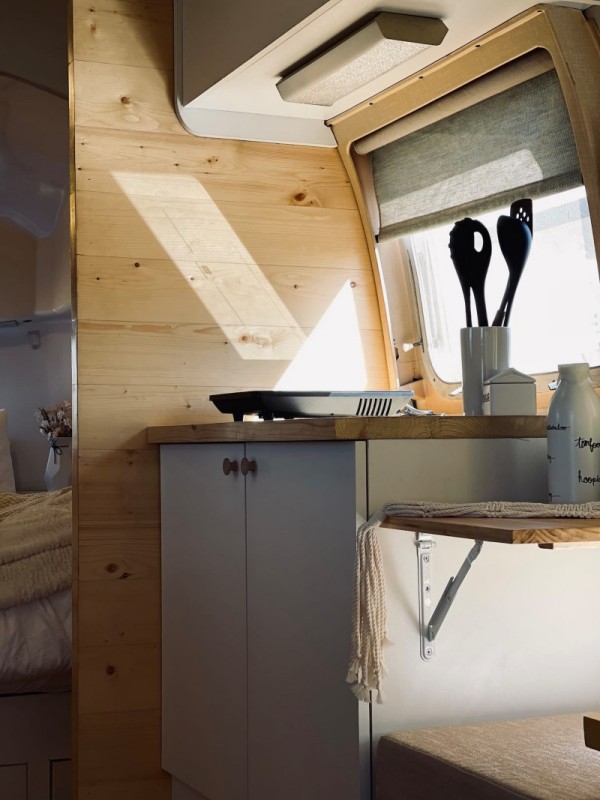 If you're feeling iffy about going to the bathroom in an RV, the good news is the stay has a separate underground toilet and bath, which comes with eco-friendly bath amenities.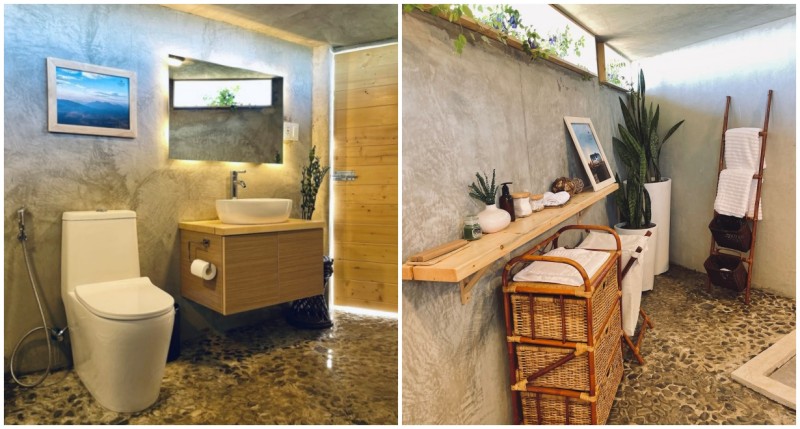 The beauty about staying in a trailer is experiencing the great outdoors, which is why the Airstream has its own private deck with an outdoor dining and grilling area.
It also has canopies you can lounge on all day — just imagine admiring the view from here!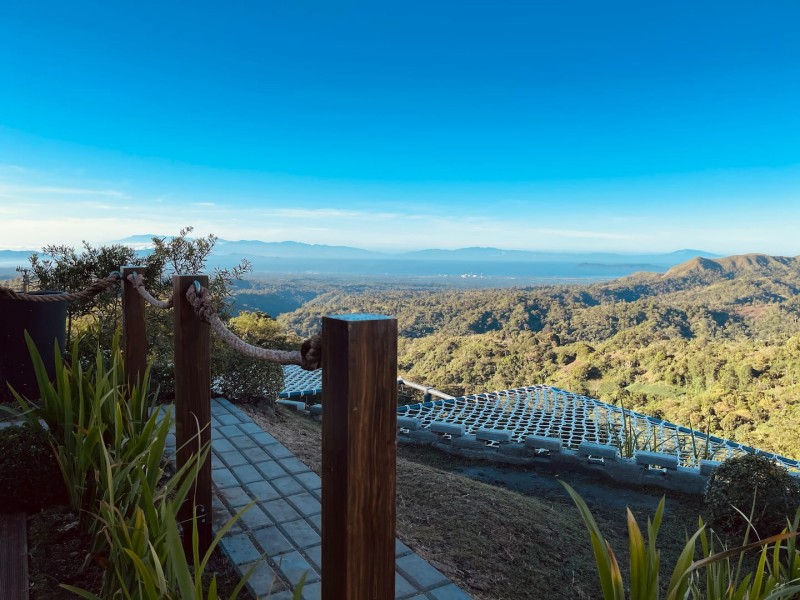 This stay can accommodate up to two people only. Rates start at ₱12,500/night.
The location
The Airstream Airbnb is located near Tagaytay.  It's 7 minutes away from Twin Lakes, two minutes from Chapel on the Hill, 3 minutes from Calaruega, and just a minute away from Mountain of Salvation.
And just in case you feel like hitting the beach, it's 30 minutes from the beaches of Nasugbu.
To book a stay, visit its page on Airbnb.
READ MORE:
Go on a Dreamy Sunset Cruise at this Unique Yacht Airbnb in Batangas
Experience Beach Glamping at a Secluded Cove in This Zambales Resort
We Found the Chillest Camping Grounds for You and Your Friends and It's Just in Laguna
You Can Have This Glamping Site in Batangas All to Yourself for P4900 a Night