These 'Hobbit Houses' Aren't in New Zealand, But in Lucban, Quezon!
It looks ~magical~
by Cristina Morales | October 27, 2020
The Lord of the Rings filming locations are some of the biggest draws of New Zealand. But you don't have to go all the way to New Zealand to visit the Shire — you can find hobbit houses in Batis Aramin Resort and Hotel, which is just in Lucban, Quezon!
Teresita's Garden
The reproduction of "Hobbiton" is found in a portion of the resort called Teresita's Garden.
Teeming with rows and rows of colorful flowers, Teresita's Garden is the perfect place for photo ops.
Apart from Hobbiton and the field of flowers, you can also get your photo taken in other IG-worthy spots, such as this heart-shaped sculpture, an old VW Beetle filled with flowers, and a rainbow-roofed shed!
You don't have to book a stay at the hotel to visit Teresita's Garden; you can opt for their day tours.
The day tour rates are:
WEEKENDS
Adult P200 Kids P170
WEEKDAYS
Adult P170 Kids P150
Staying at Batis Aramin Resort and Hotel
Located near the heart of Lucban, Batis Aramin Resort and Hotel is the perfect jump-off point to experience the summer and art capital of Quezon Province. The hotel gives guests easy access to the city's must-see attractions.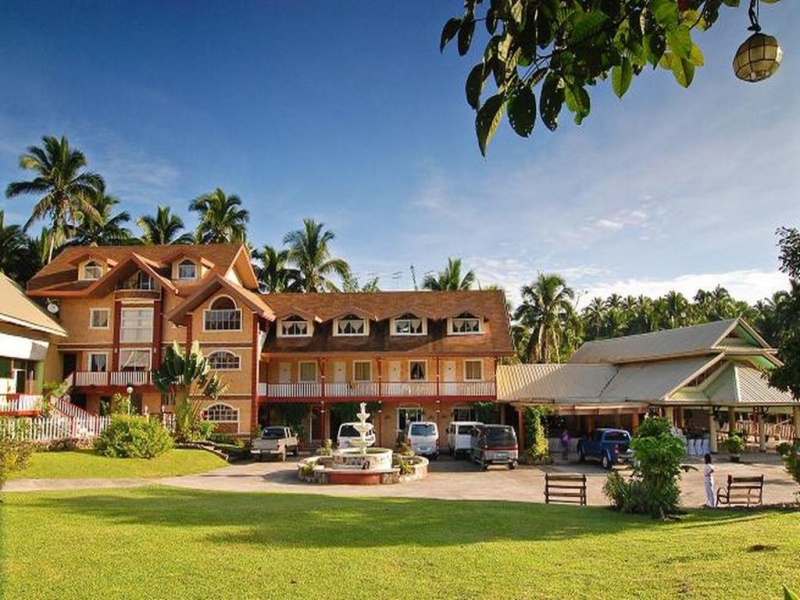 Batis Aramin is a stone's throw away from Kamay ni Hesus Healing Church and Via Dolorosa Grotto. It's also located near Mt Banahaw National Park, and on clear days, the beautiful mountain is easily visible from almost anywhere in the resort.
View this post on Instagram
Guest accommodations include an outdoor pool, a fish pond (that guests can actually fish in), a playground, and of course, the garden.
View this post on Instagram
How to get there
If you are taking public transportation, take a bus bound for Lucena City. Then, from Lucena City, take an air-conditioned van or jeep bound for Lucban and tell your driver to drop you off at Batis Aramin.
If you are taking a private vehicle, Batis Aramin is conveniently marked on Google Maps. Parking at the hotel is free for guests.
ALSO READ:
Unbelievably Stunning Cherry Blossom Destinations Outside Japan
This Flower Farm in the Clouds Will Be Your Next Insta Spot in Benguet
Visit These 12 Instagram-Worthy Sunflower Gardens in the Philippines