LOOK: This Japanese Guesthouse in Tagaytay Has an IRL 'Stairway to Heaven'
New photo spot for the gram.
by Ina Louise Manto | October 28, 2020
Planning a staycation for the holidays or this weekend? This modern Japanese-owned guesthouse located right in the heart of Tagaytay isn't just picture-perfect all over; it also has an installation that would make you want to take photos for the gram and make fans of the OG K-drama Stairway to Heaven swoon.
Chill Chill House
Chill Chill House is a newly-constructed guesthouse along Tagaytay-Talisay Road that's perfect for vacationers looking for a short getaway and experiencing the city's cool weather.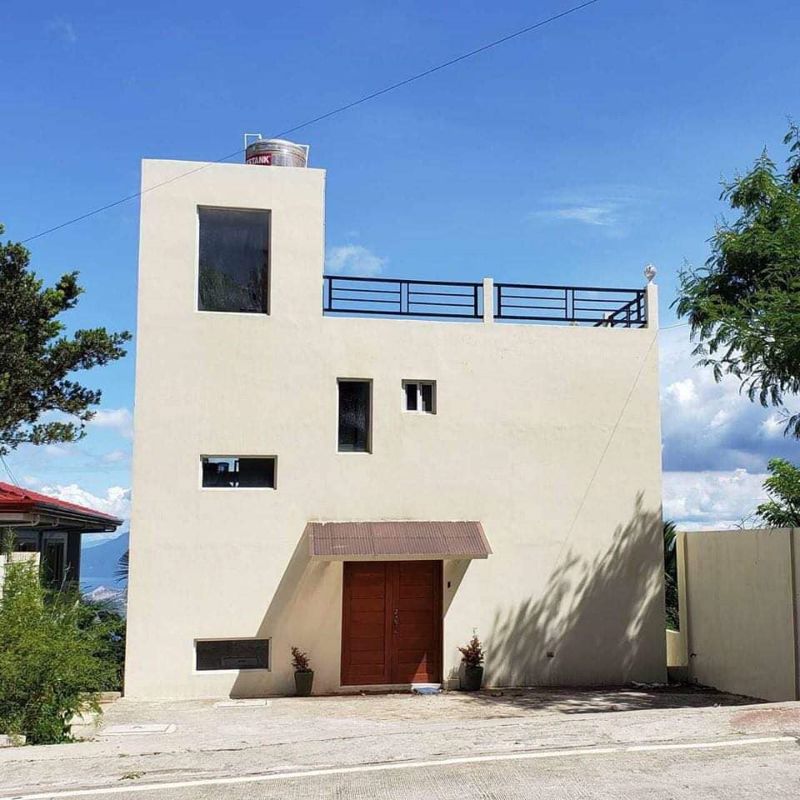 If you're looking for a stay in Tagaytay where you can go offline for a while and enjoy picturesque views of Taal volcano and lake, Chilll Chill House is the place to be. On the outside, it looks just like a normal home but on the inside, it's a sight to behold. The guesthouse's interiors would help you get a clear mind and reset: minimalist, spacious, and filled with essentials, much like a modern Japanese home. The white walls and furniture in rooms add to the relaxing ambiance of the home, reminding you of a clean slate or a fresh start.
Rooms
This minimalist house is owned by Japanese hosts who live in the same building, so they can easily attend to guests' needs. Chill Chill has five rooms ready for occupancy and the house can accommodate up to 15 guests. Some even rent the entire house for intimate gatherings like proposals or birthday celebrations. It's perfect for big families too, who are looking for a getaway for the holiday season.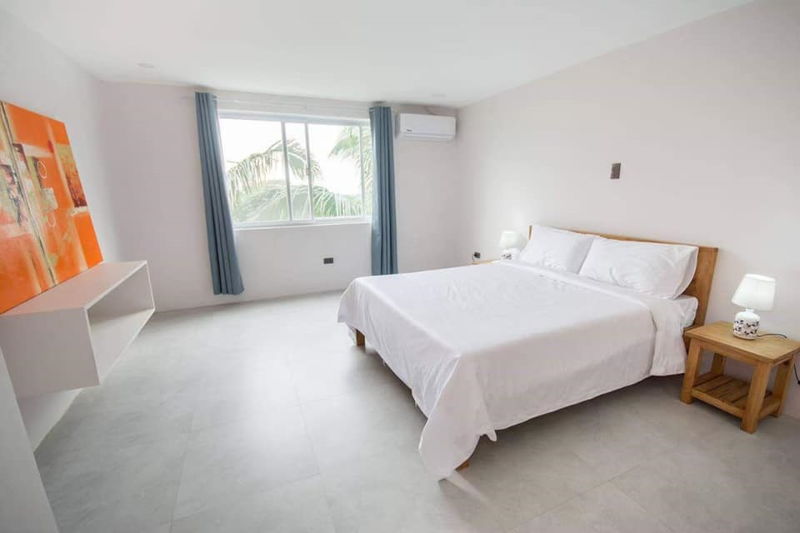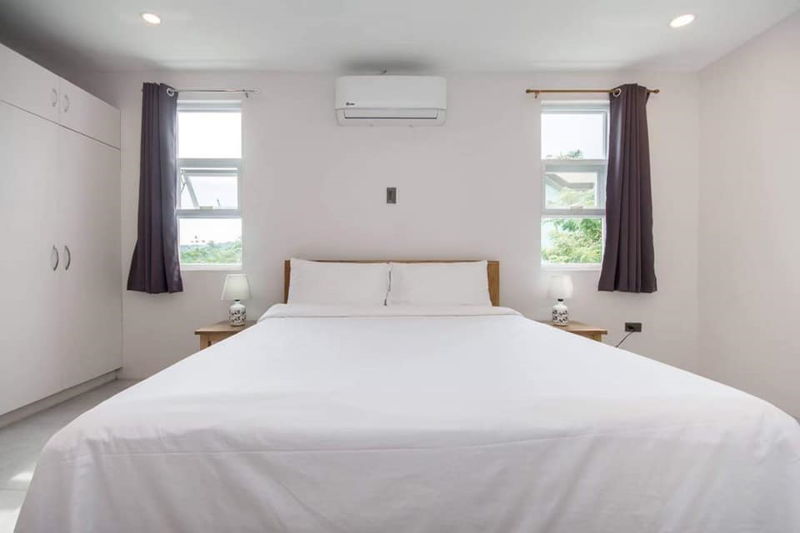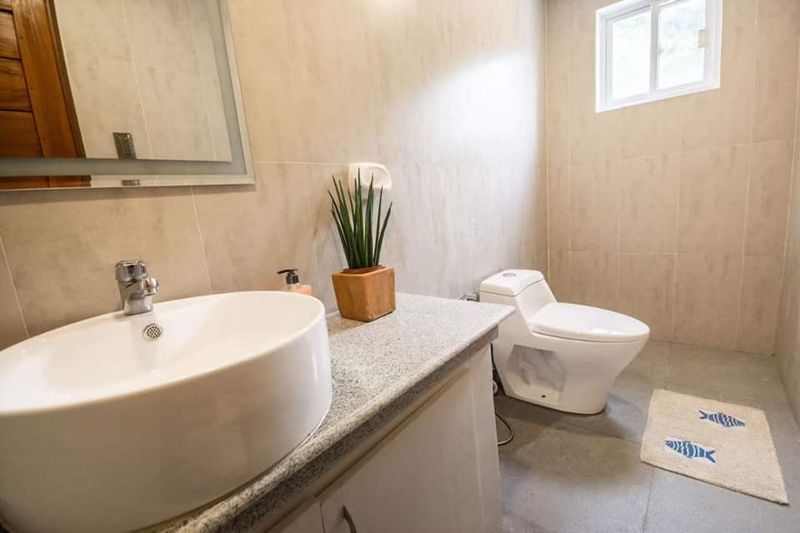 Each room boasts minimalist interiors too. A white queen-sized with a wooden frame can be found at the center of the room, with wooden nightstands on the side, and a beautiful painting as decor. Rooms also have a private bathroom inside.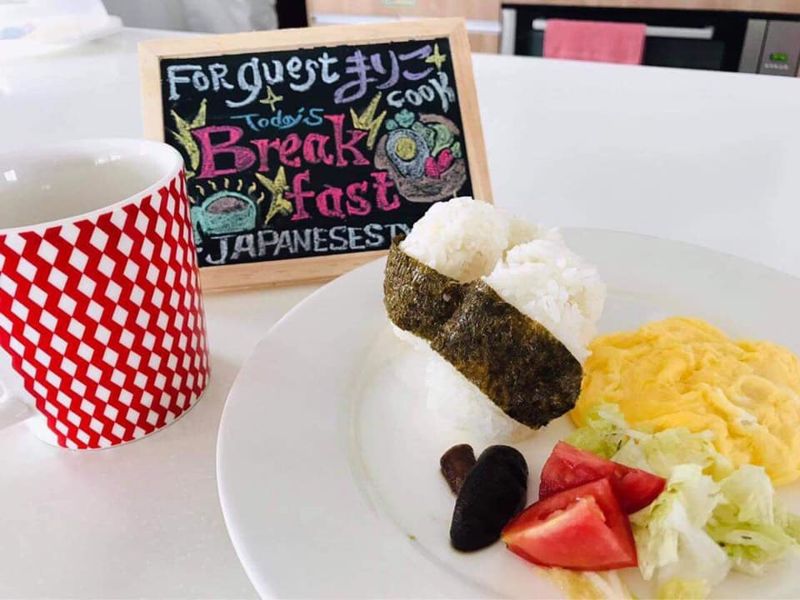 Guests also enjoy free breakfast during their stay.
Amenities
The wide spacious common area has a kitchen, dining table, and a living area that's equipped with a smart TV for entertainment. If you wish to just ditch technology, several fun board games are found in the living room, including Jenga, Uno series, Carcassonne, Telestrations, and more.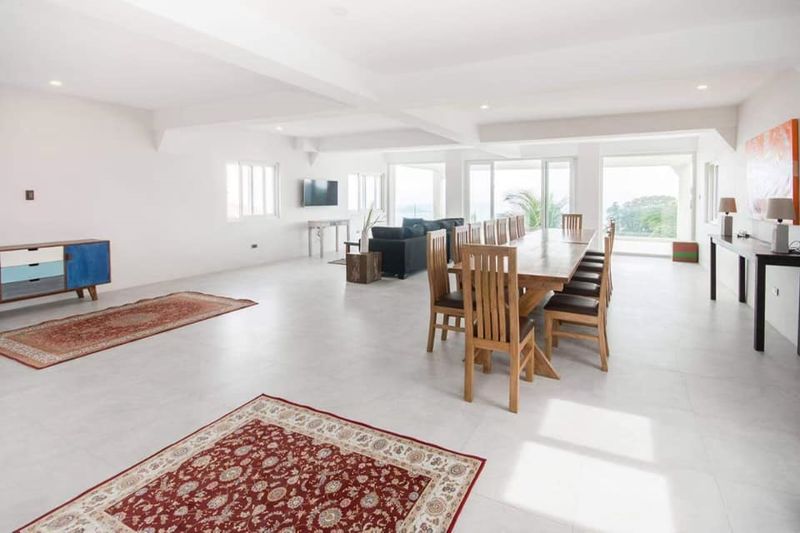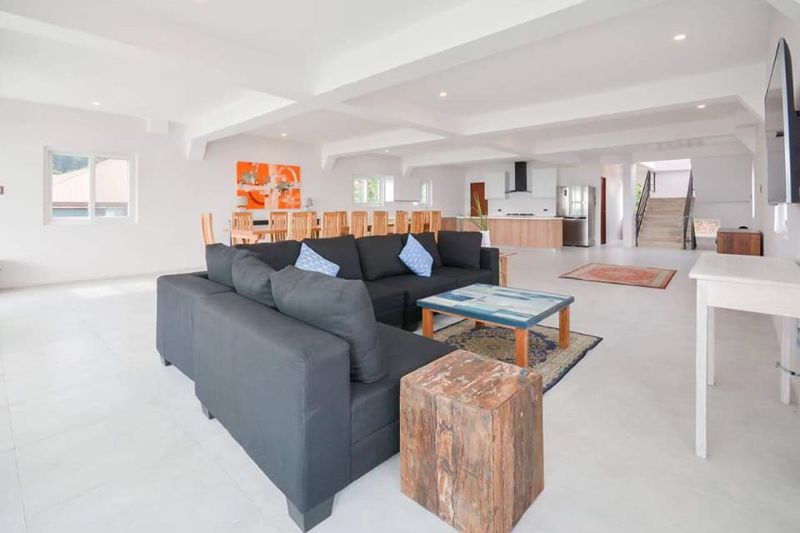 Guests can also bring their food if they wish to cook in the common kitchen. BBQ is also allowed in the rooftop area.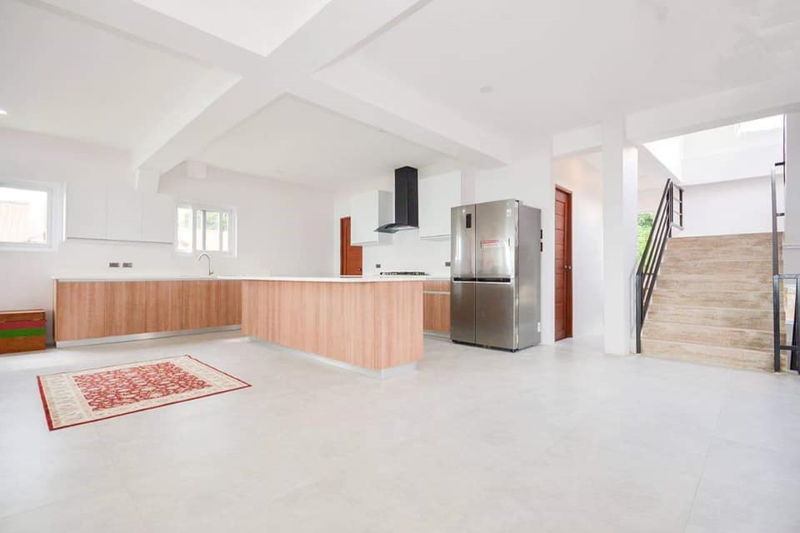 Even when you're just in the common area, you can still appreciate Tagaytay's picturesque views as tall glass doors lead to the balcony. It's a great spot for setting up a romantic dinner at night or simply enjoying a cup of coffee as you appreciate the views.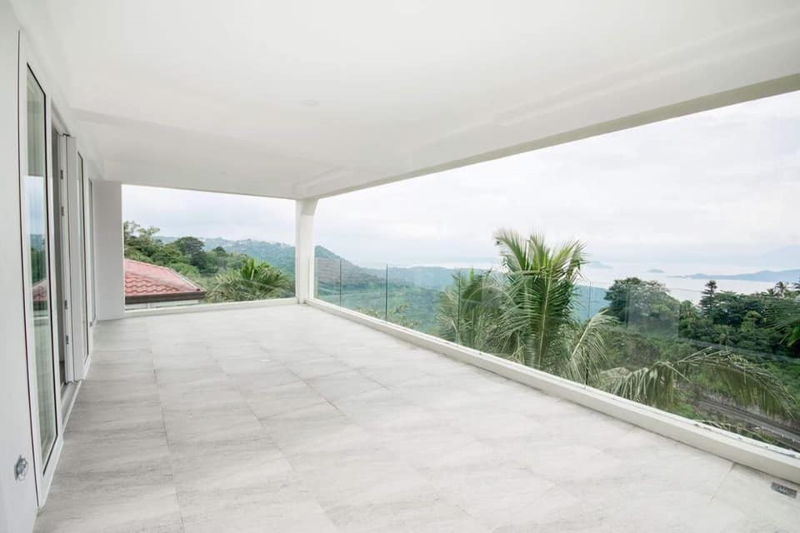 The huge rooftop gives a 360-degree of the city and a panoramic view of the Taal volcano and lake. If you want to really experience Tagaytay's cool weather, spend some time here in the evening stargazing while enjoying drinks and good conversations with friends. It's the breather we all look forward to every vacation. Projectors can also be set up here for movie nights.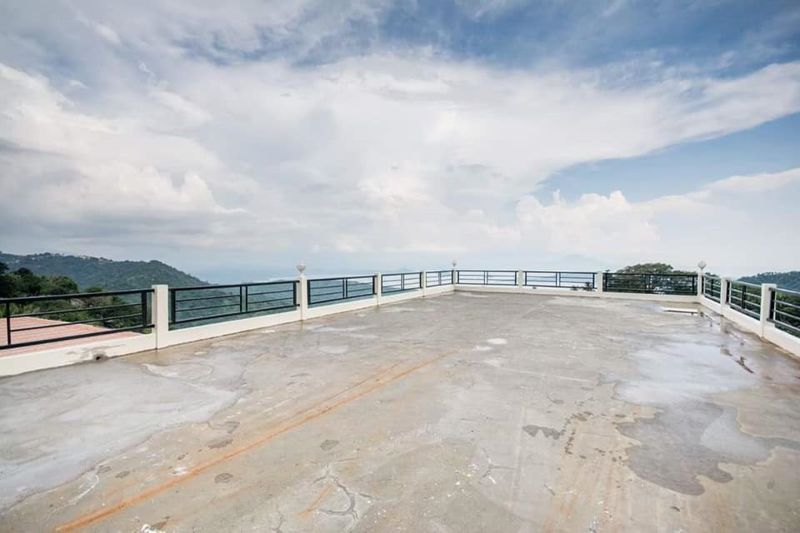 The home is already picture-perfect all over but their newest installation will level up your insta game. Chill Chill House just installed an IRL "Stairway to Heaven" on their rooftop, where you can take photos as if you're going up the clouds. The guesthouse is already located in Tagaytay's ridges, which will give you unobstructed views of the sky.
View this post on Instagram
View this post on Instagram
It's a treat for fans of the OG K-drama!
How to get there
Location: 155 Tagaytay-Talisay Rd, Tagaytay City
Chill Chill House is near NXTGEN (McDonald's Café with Taal view), Starbucks, and Fora Mall Olivarez.
Rates at Chill Chill House start at Php 2,230 per night for one room. For more information or inquiries, visit their Airbnb listing or follow their Facebook page.