We Found the Chillest Camping Grounds for You and Your Friends and It's Just in Laguna
Enjoy the calm waters and the cool mountain air breeze at Batas ng Kalikasan.
by Kyzia Maramara | March 05, 2021
There are a number of activities you can do to combat work and pandemic stress but how many of those don't involve staring at gadget screens all day? When you need to take a break from it all (yes, that includes your beloved Netflix binge), you can never go wrong by going camping. What else could beat walking barefoot on grassy grounds and jumping into a cool stream just because you can? Lucky for you, you won't have to stress about finding the perfect camping spot. We found one and it's just in Laguna.
A refreshing stay in the midst of nature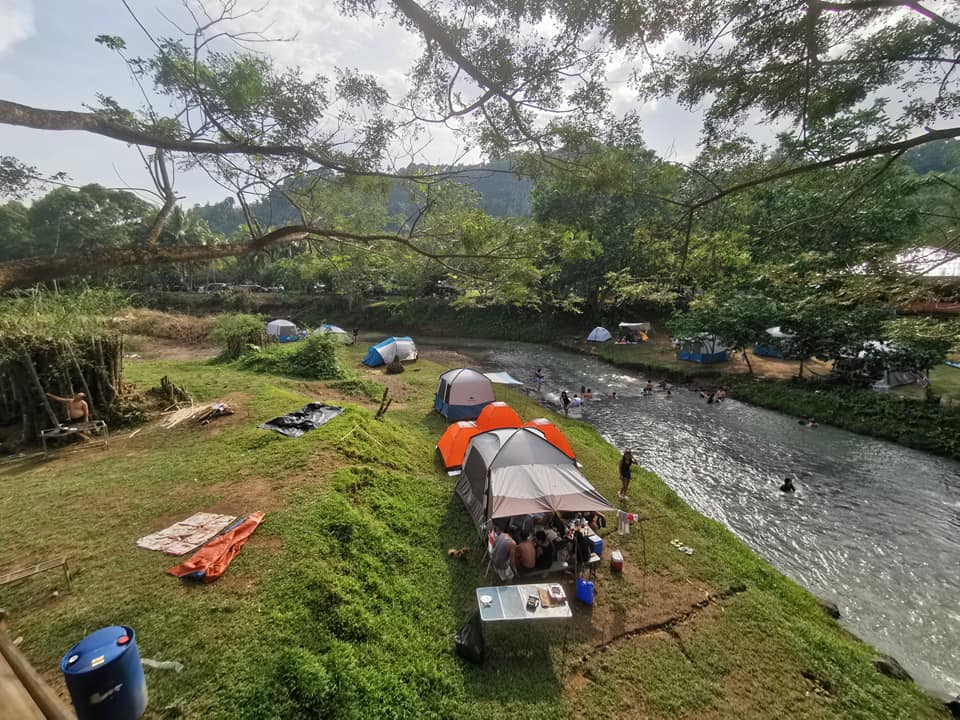 Batis ng Kalikasan is located at Barangay Calangay Kalye Putol, Sta. Maria Laguna. The wide open-area serves as a camping ground for guests. A shallow, peaceful stream snakes its way in the middle and around the campsite allowing guests to wade in whenever they feel like it. The entire place gives a feeling of tranquility you won't find in the urban jungle and a breeze to match too. Once curfew hits at 10 pm, the calming quiet will lull you to sleep.
Pitch a tent beside the batis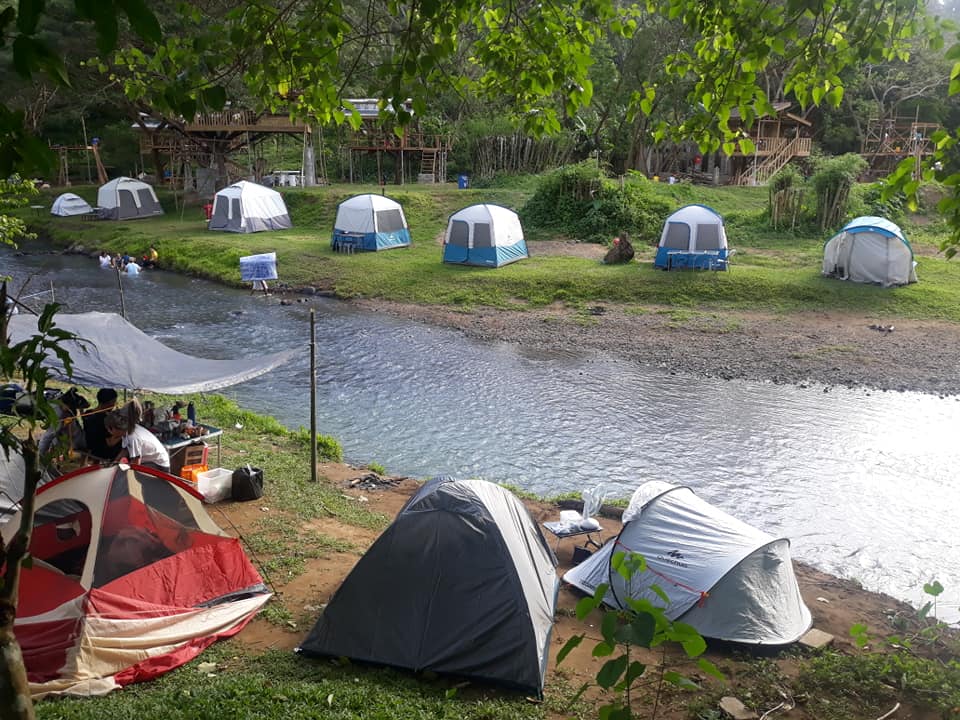 Batis ng Kalikasan offers an all-in package that includes entrance fees and a camping tent that can accommodate five. The tent is inclusive of a comfy Uratex bed, matting, table, chairs, and rechargeable fan. If you need to cook, there's also a camping stove and gas butane with a common grill.
Guests can opt for either day tour or night tour which starts at P1,150 all-in for three persons. An overnight stay starts at only P2,300 all-in for three people. If you've got your own tent and camping materials you'll only pay for the entrance fee (P200/head for day/night tours and P300/head for overnight stays) and the pitching fee (P200/P300 for day/night tours and P500 for overnight).
They've got nipa huts too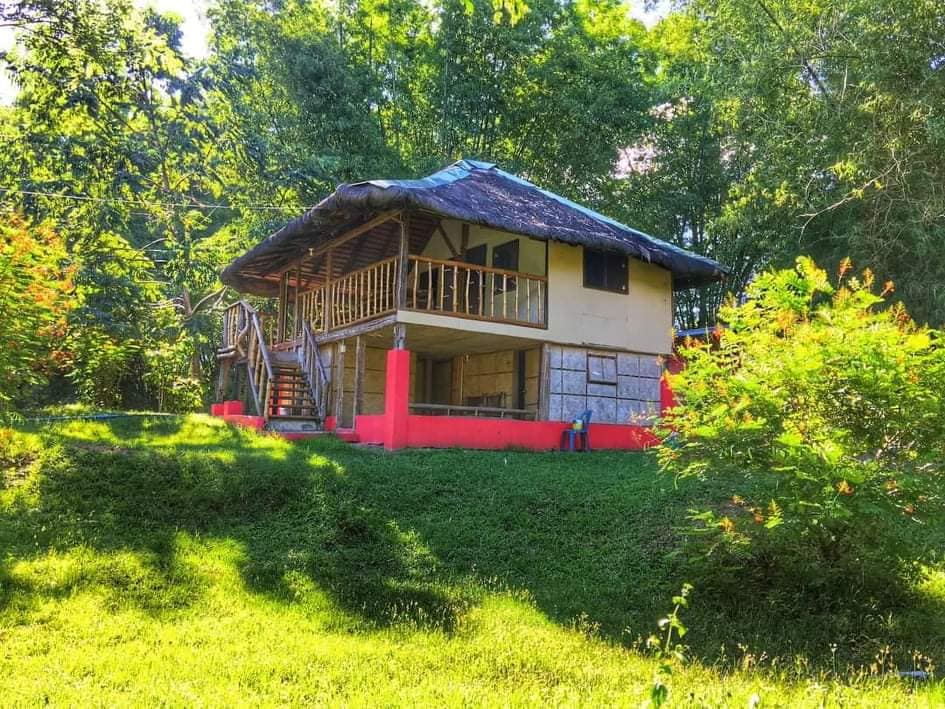 Those uncomfortable with sleeping in tents or have seniors and/or small children with them can opt for the nipa huts. Each has a comfortable room with beds, pillows, blankets, and electric fans. It even has its own comfort room if you're not too keen on sharing with other campers. The nipa huts come with gas stoves, mini-refrigerators, and chairs and tables for dining. Rates start at P3,000/4 pax for day tours and P4,000/4 pax overnight.
Batis ng Kalikasan pretty much gives you the basics of camping but you still have to prepare. Make sure to bring plenty of food since there are no stores in the area and bring your own cookware and dinnerware as well.
Stress-free, buhay probinsiya feels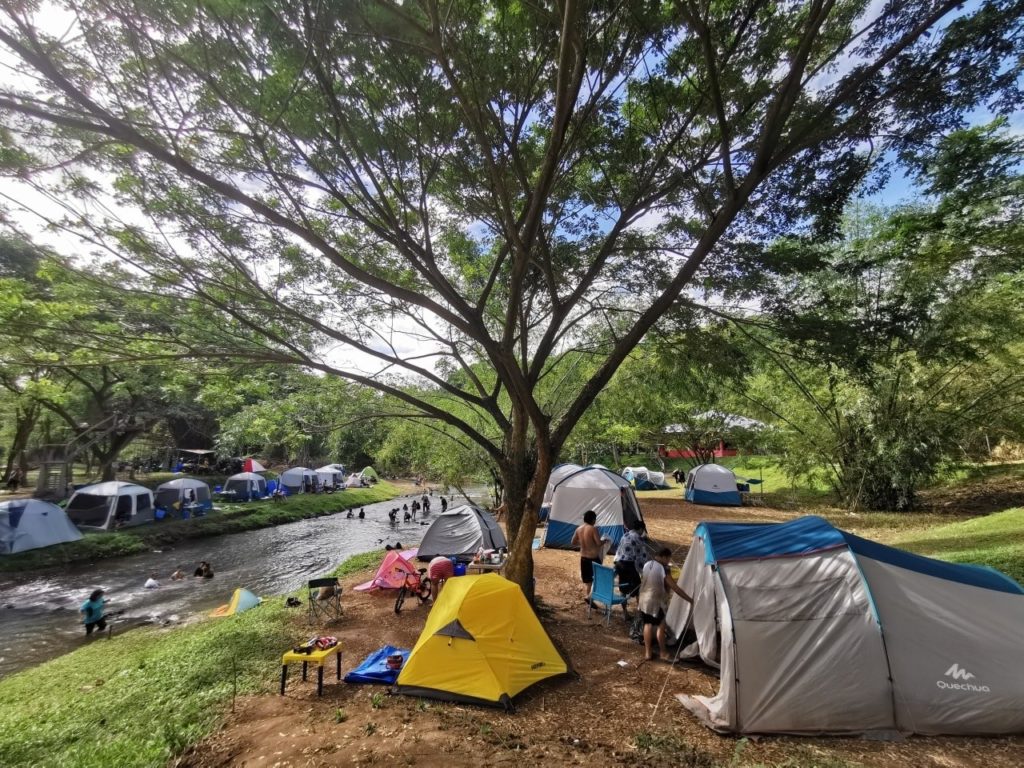 Nature isn't all there is to experience at Batis ng Kalikasan although that certainly is the best thing about the place. If you wish to do activities to pass the time, they've got a few lined up. You can rent ATVs for adults (P700) and kids (P500) for an hour or go horseback riding (P500). Got a bike? Bring yours and feel free to cycle around the vicinity. You and your family can even go fishing if you bring your own gear. And if the afternoon proves to be too warm, feel free to dip in the water and cool down. It's a stress-free buhay probinsya feeling you can't have anywhere else!
How to book a visit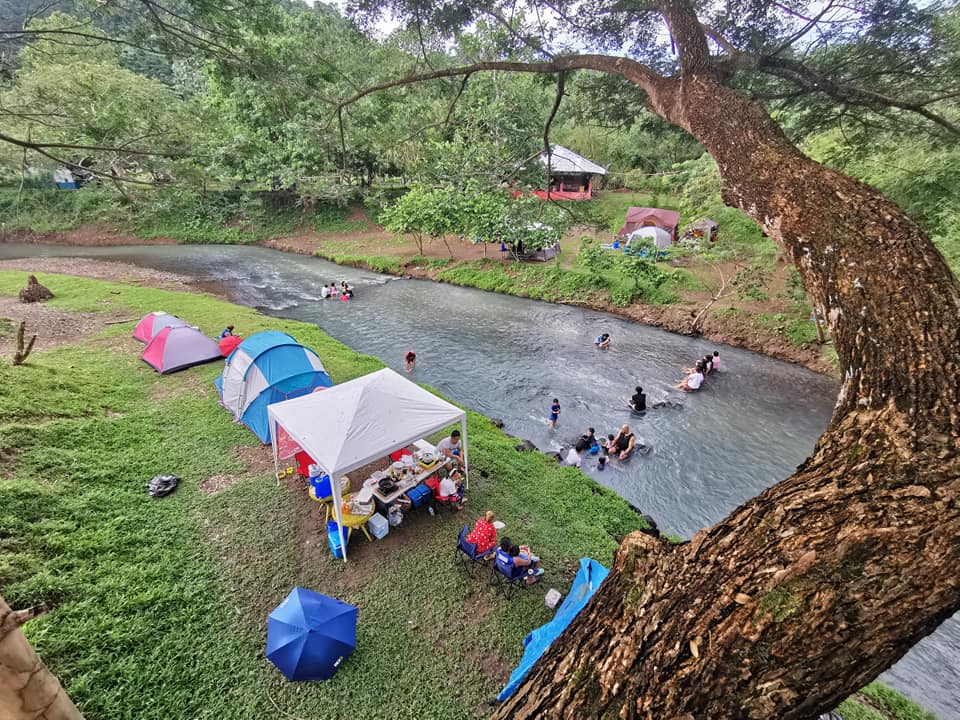 Dropping by Batis ng Kalikasan unannounced is risky, they might be fully booked and can't give you a chance to enjoy the place. Reserve your slot early on by messaging them on Facebook and wait for their confirmation. The staff will guide you through the rentals, entrance fees, and payment process which can be done via bank transfer, GCash, or PayMaya.
Discover more local camping sites:
Miss Camping? Reconnect with Nature at This Cool and Refreshing Campsite in Antipolo
Sleep Under the Stars at This Glamping and Camping Site in Bulacan
This Hidden Glamping Gem in Aurora Lets You Sleep on the Sand in Style
Get a Refreshing Weekend Reset at This Resort with Private Pools, Jacuzzis, and a Glamping Experience
Check us out on Facebook and Instagram and be the first to know about the best staycations and coolest Airbnb stays!