Beach Resorts in Batangas You Can Visit for the Long Weekend
Time to get sun this weekend!
by Ina Louise Manto | February 20, 2020
This week's long weekend means there's time for extra activities and relaxation. Batangas is a prime destination for a quick weekend getaway for its proximity to Metro Manila; a 2-hour drive will bring you to places where you can hit pause and have a breather. From diving to hiking, Batangas is an adventurer's paradise. One of its popular destinations is its beaches!
Got nothing planned for the 4-day weekend yet? We've rounded up the some of the best beach resorts in Batangas you can enjoy with friends and family for the long weekend:
Canyon Cove Hotel & Spa
Canyon Cove is the destination for those who seek beachfront and mountain views. At Canyon Cove, you can find a fine white sand beach and swimming pool. They also have fun water activities to enjoy with groups such as snorkeling, Water Park Adventure Philippines, island hopping, and free diving.
Heads up, Canyon Cove has an ongoing promo until March 15! You can avail of their Day Tour for only Php 150 per person, where you can use the pool, beach, and shower. Find more info here.
Location: Far East Road, Piloto Wawa, Nasugbu-Ternate Highway, Nasugbu, Batangas
Stilts Calatagan Beach Resort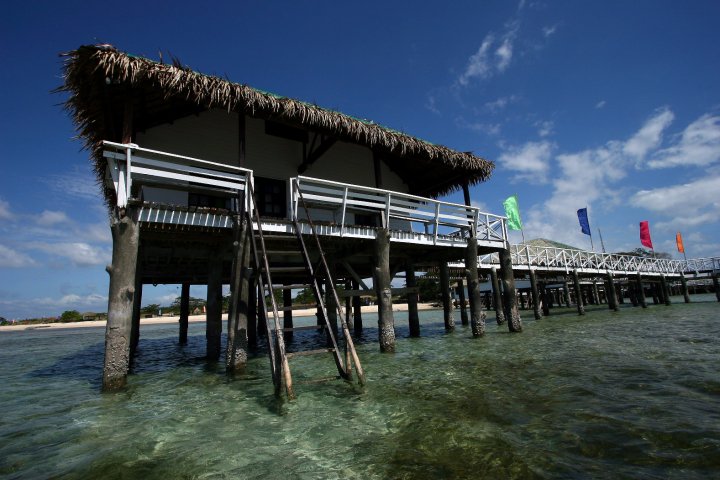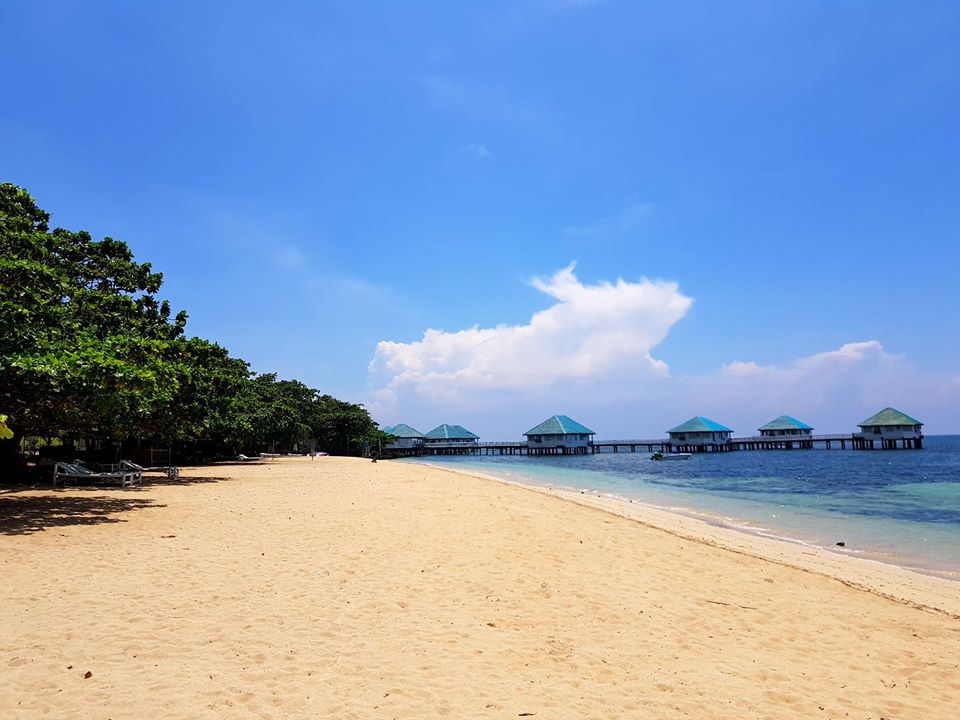 Stilts Calatagan is a 24-hectare white beach resort that would make you feel like you're in the Maldives with its popular stilt huts. Whether it's a beautiful sunset boat ride, romantic candle-lit dinner or just a relaxing time in a hammock, magical nooks await you at Stilts. Find more info here.
Location: Barangay Sta. Ana, Calatagan, Batangas
Camp Netanya Resort and Spa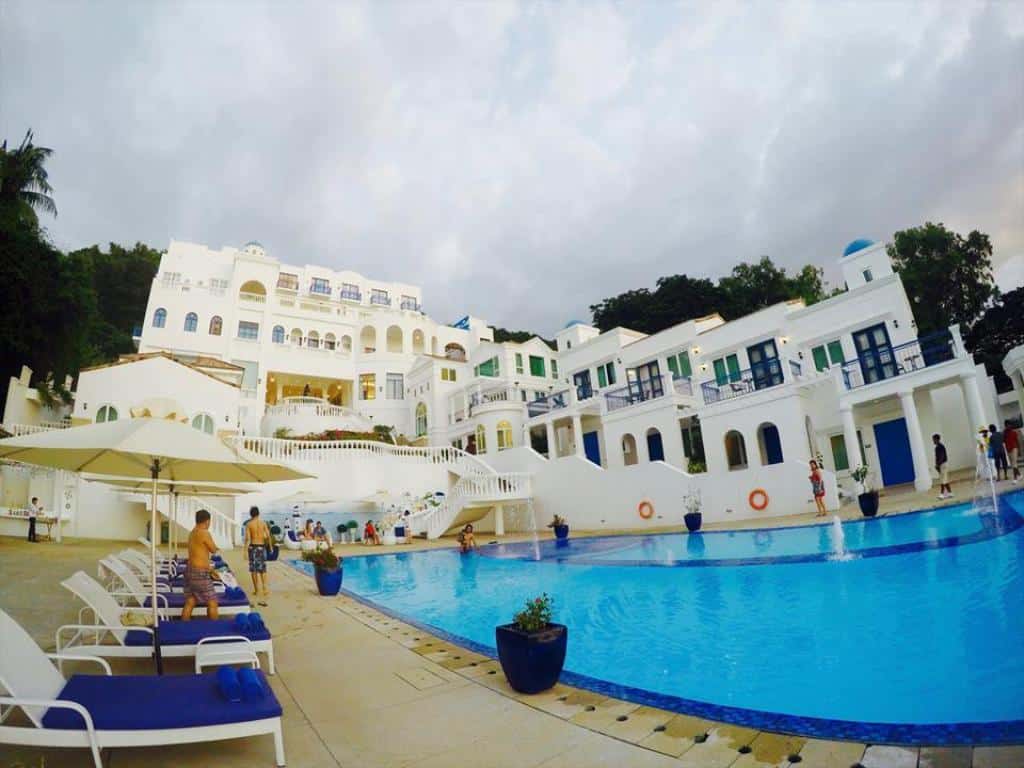 Camp Netanya is a popular destination in Mabini, known for its blue domes and white buildings resembling architecture in Santorini, Greece. It is strategically located near Batangas' most popular diving spot – Anilao. Camp Netanya is the perfect location for relaxation and beautiful underwater experience. Find more info here.
Location: Barangay Ligaya, Mabini, Batangas
Acuatico Beach Resort & Hotel
Popular for its infinity pool and white sand beach, Acuatico Beach Resort & Hotel is a luxurious destination that would deliver your money's worth. You've probably heard it before from a friend's wedding or company team building! They have great amenities including a spa, water activities, game room, and gym. Find more info here.
Location: Laiya, San Juan, Batangas
Coral Beach Club
Coral Beach Club was originally just a weekend getaway location for a group of ex-pats in the 1980s. It was founded by German couple Helga and Helmut Kilinger. In its early years, businessmen would come down on the weekends to play golf and relax in the beach in the evening. After being bought in 1993 and twenty-somethings year later, Coral Beach Club has become a hidden gem in Matabungkay. Find more info here.
Location: Matabungkay, Lian, Batangas
Got other beach resorts in Batangas to recommend? Share them below!