Realize Your Dreams of Living by the Sea at This Modern Seaside Home in Batangas
No need to spend millions in buying a seafront property.
by Ina Louise Manto | August 01, 2021
Known for its coastal towns, Batangas is easily one of the first destinations to come to mind for a beach getaway. There are plenty of resorts to choose from around the province, but if you're looking for a relaxing home with a stunning ocean view, book this home for your next getaway.
The best ocean view in Mabini
We all have a dream retirement: some would love to visit different countries while some would save up to build a cozy home by the beach. There's no need to spend millions for a seaside property at this modern house when you can rent it for a night or two. Nestled in one of the top diving spots in the country, this house will let you enjoy a private cove and a sweeping view of Balayan Bay.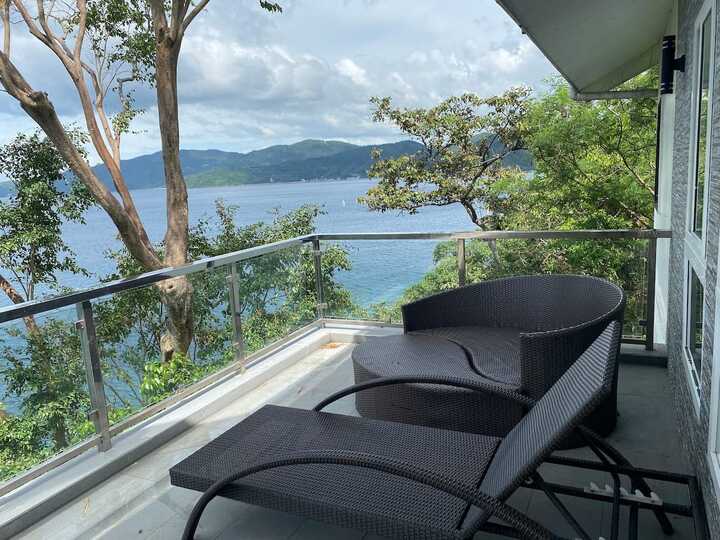 This property is a dream destination especially for those who enjoy scuba diving and snorkeling. Snorkels, kayaks, booties, and six air tanks are some of the house's amenities and they're free of charge. You don't even have to rent a boat to find a diving spot; there's an exquisite reef just in front of the house!
If you're not in the mood for an ocean adventure yet, the house's spacious balcony is perfect for lounging and taking in the stunning view. There are sunbeds here too, perfect for getting a few shades darker. The balcony area is the best place for alfresco dining too.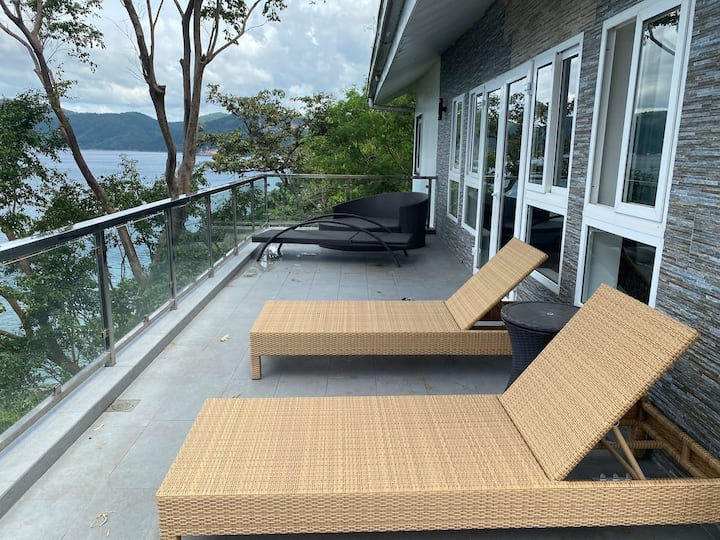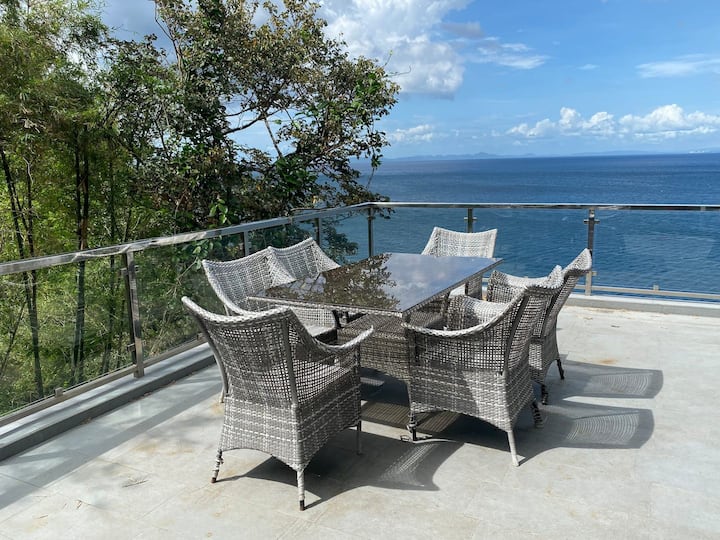 Can't get enough of the ocean view? You can still admire it indoors as the living area has huge glass windows and doors. The property is also surrounded by greenery, so expect to see monkeys, butterflies, and bugs. Remember, they won't harm you!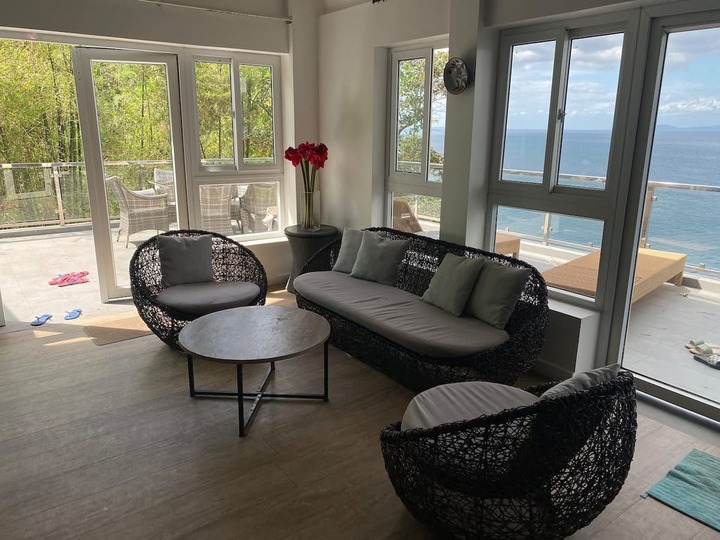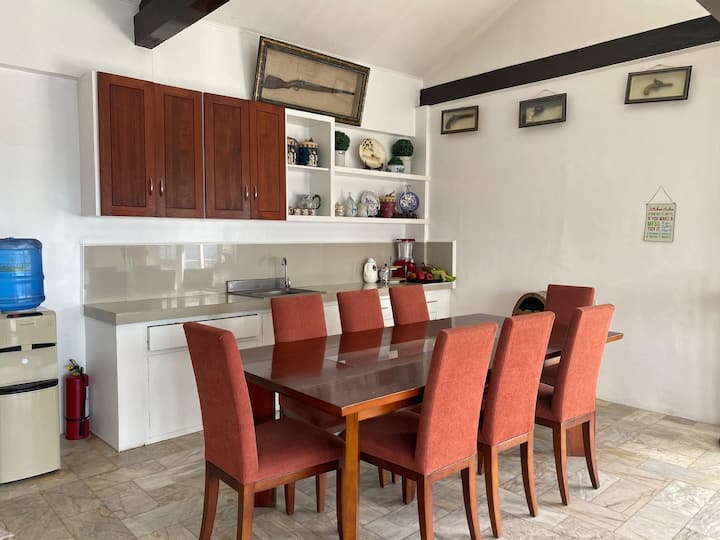 The house has three air-conditioned rooms that can accommodate up to eight guests. One room has extra floor mattresses for extra guests.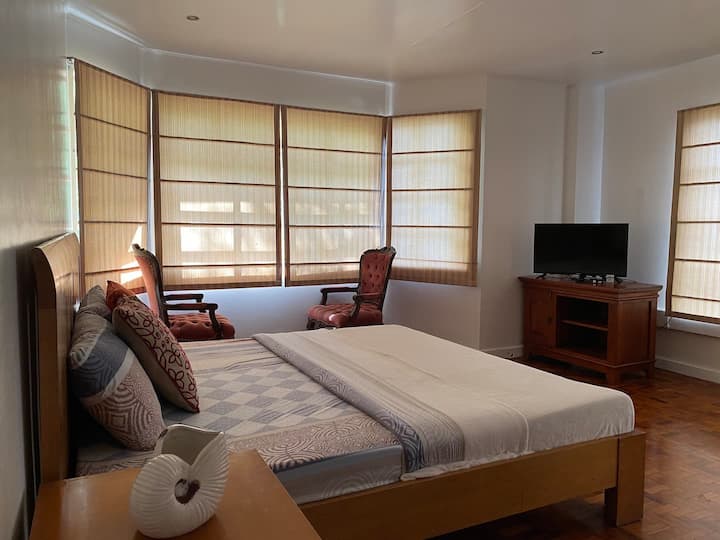 There's also a dive shop next door in case you need extra equipment. Other equipment for sports activities like jet skis, paddleboards, and windsurfing can also be rented in nearby resorts and shops.
Rates at this private home start at P8,970 per night.
Book your stay here.
MORE: Explore Anilao's Vibrant Reefs at these Must-Visit Dive Resorts in Batangas