Best of 2016: Our Favorite Boutique Hotels in the Philippines
From chic Salcedo Village to the beautiful island of Palawan.
by Meg Santibanez | December 21, 2016
The quaint and stylish allure of boutique hotels have populated the metro by storm. Some opt for boutique hotels because of its privacy compared to mainstream hotels. Some also rave about its excellent service, perhaps a reason behind this is its miniature setup allowing the staff to really keep an eye on their guests. The interiors of boutique hotels are also its key-selling point which varies from one another but one thing is always assured — they will be always classy and chic making it a visually stimulating treat to its guests.
There is a plethora of boutique hotels in the Philippines and one will have a hard time to distinguish which one is the bang for one's buck. But we'll help you on that part as we list down our favorite boutique hotels around the country.
Picasso Boutique Hotel
119 L.P. Leviste St., Salcedo Village, Makati
+63 925 880 1487 | Facebook | Website
Rates start at PHP 4,200+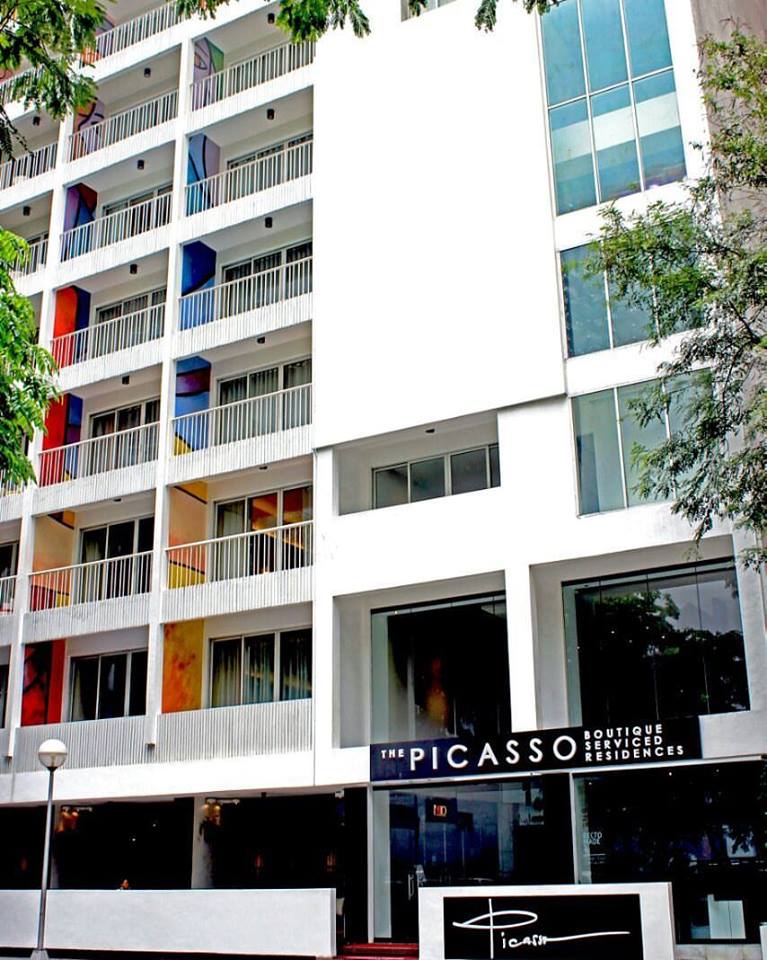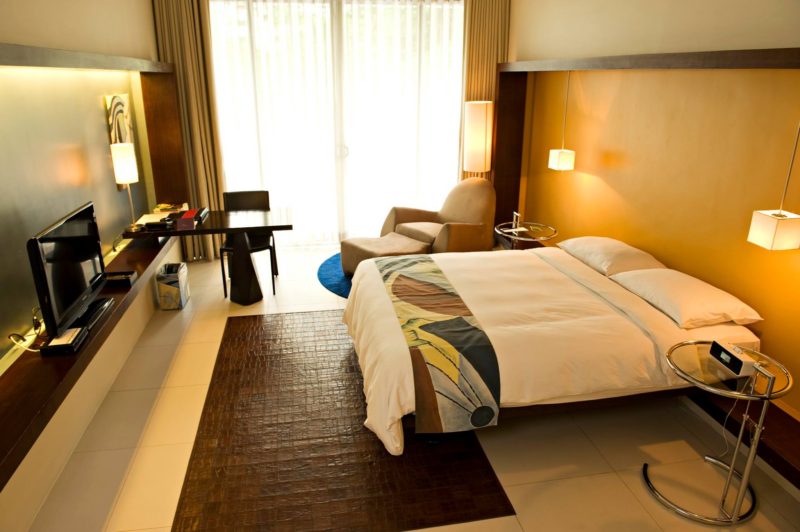 Adorned with a careful curation of its interiors and artworks, it is only fitting that this boutique hotel be named Picasso. It's known for its efficient and excellent staff service that guarantees a hassle-free stay to its guests. And although it's not exactly spacious Picasso is able to utilize each space economically but still with a touch of creativity in mind. Picasso's in-house restaurant PABLO, a bistro-bar is also the go-to place for when you are craving for a European feast.
The Bayleaf
Muralla corner Victoria Streets, Intramuros, Manila
+63 2 318 5000 | Facebook | Website
Rates start at PHP 3,400+
Tucked within the historical walls of Intramuros is a gem called The Bayleaf. It boasts a panoramic view of the city in its all day dining restaurant meanwhile those looking for the cool breeze can opt at their al fresco roof deck bar where an enchanting view of the skyline waits.
Azumi Boutique Hotel
2205 Market Street, Madrigal Business Park, Phase III Alabang, Muntinlupa
+63 2 869 9888 | Facebook | Website
Rates start at PHP 2,666+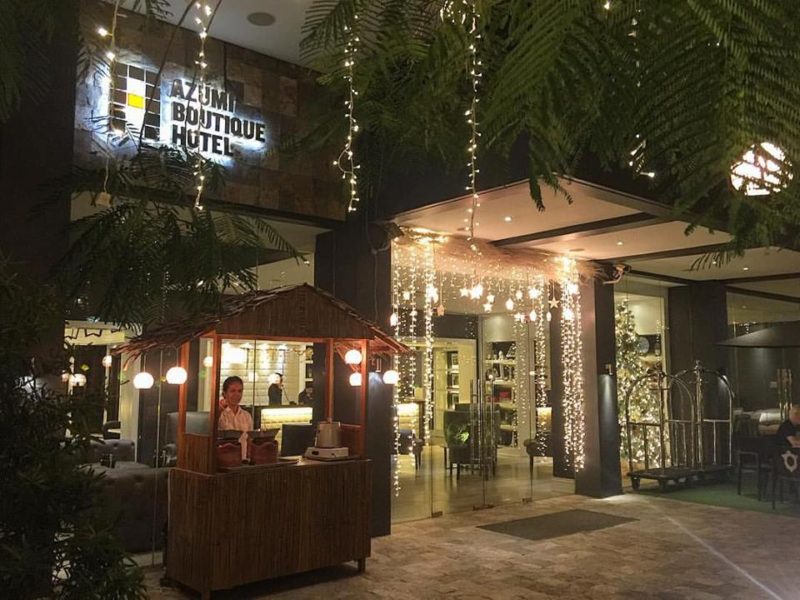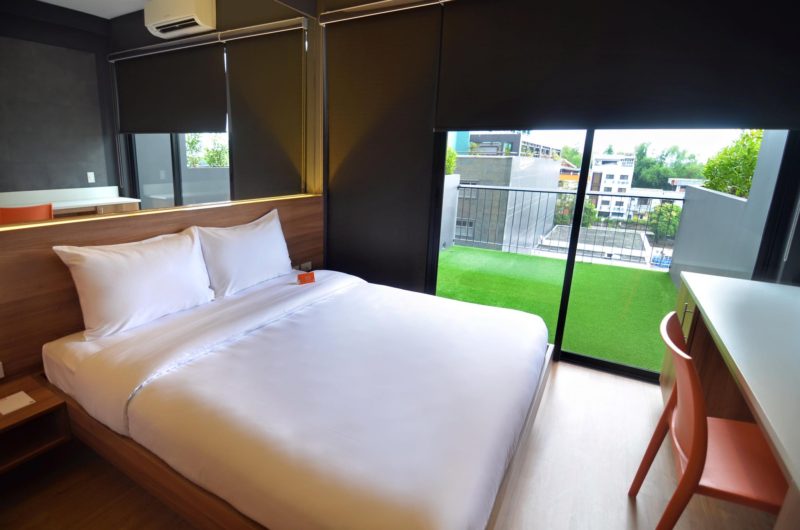 Sporting a modern and whimsical look, Azumi is a well-known boutique hotel located in the heart of Alabang. You'll never run out of places to do with establishments like Alabang Town Center and Molito within reach. But if you just want to enjoy and relax, then worry not because Azumi has a 360-degree of the Alabang skyline which you can gaze at while enjoying a glass of beer in the evening.
Kamiseta Hotel
#20 Villamor St., Brgy. Lualhati, Baguio City
+63 74 442 4613 | +63 915 384 6987 | Facebook |Website
Rates start at PHP 4,000+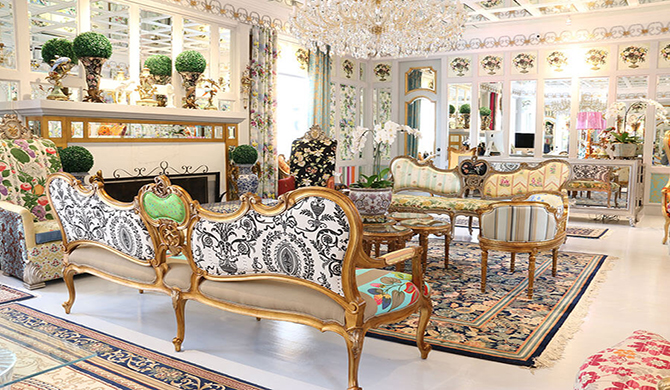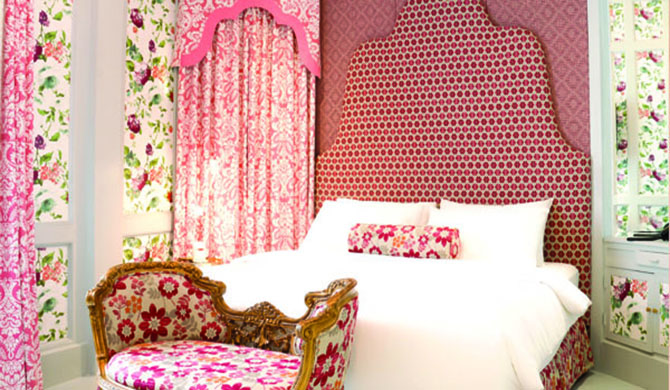 Kamiseta Hotel is arguably the most beautiful hotel in Baguio City. Its quaint interiors are breathtaking with its French-inspired curation. It's a kind of hotel that'll make you come back again and again as each room possesses a distinct personality from one another.
The Henry Hotel Manila
2680 FB Harrison St. Pasay City
+63 2 807 8888 | Facebook | Website
Rates start at PHP 4,900+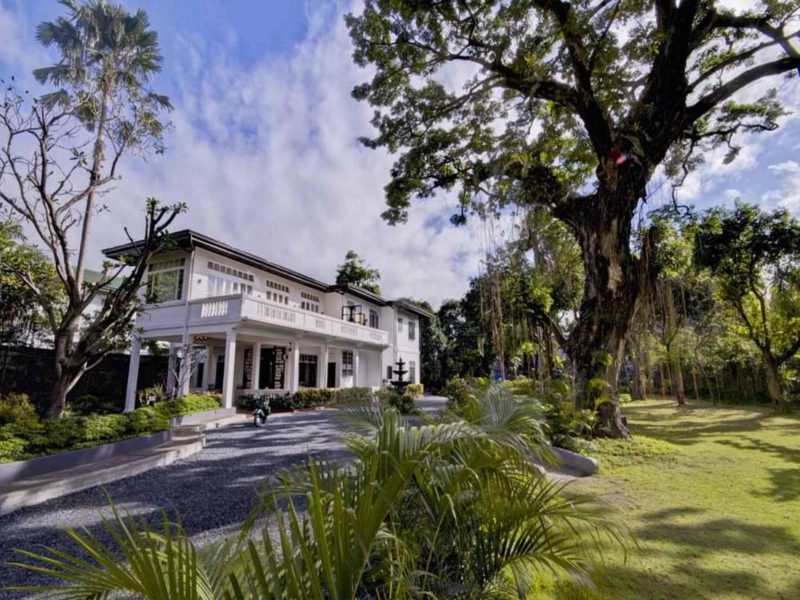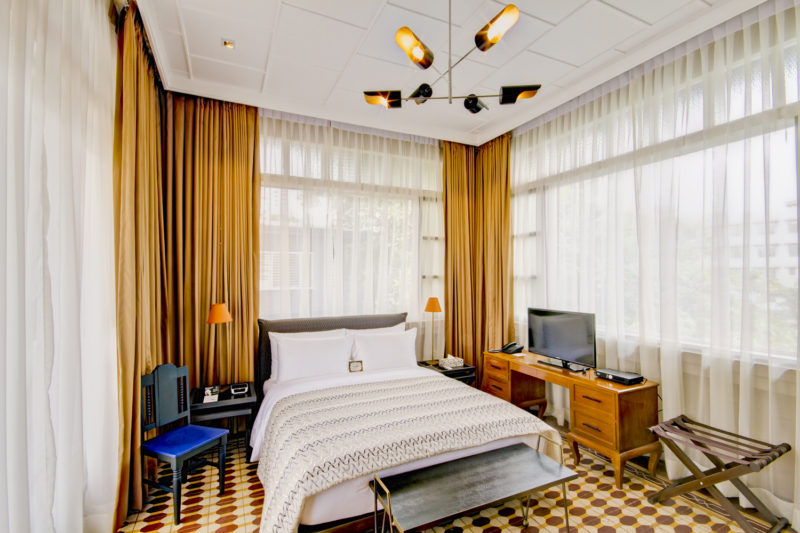 A mix of old antiques and modern finishing equates to the Henry Hotel Manila that exudes an industrial vibe. Enjoy a night to remember at Apartment 1B, the hotels in-house restaurant which is sure to cap the night with gourmet food and wine selection at their disposal.
Paboreal Boutique
Abueg Rd. – Blessed Rd. Brgy. Bancao Bancao, Puerto Princesa City, Puerto Princesa
+63 48 434 0362 | + 63 915 347 2017 | Facebook | Website
Rates start at PHP 2,950+
It's as serene as it can get at Paboreal's Boutique Hotel in Puerto Princesa. Tucked away in a peaceful location that's at the same time only a five-minute drive from Puerto Princesa International Airport. The perfect location for isolation and relaxation, Paboreal does not disappoint with the sense of privacy and hospitality it offer to its guests. Each room has its private veranda giving every guest the access to a majestic view of the ocean, and if that's not enough, guests can opt to the second floor room which grants an infinite ocean view.
What are your favorite boutique hotels? Tell us about them!