Food Trip: 5 Dishes You Must Try in Bicol
Try out these local delicacies and take a trip through the region's history of taste.
by Jaime Perez-Rubio | July 26, 2016
When you hear Bicol, the first things that usually come to mind are its beautiful beaches, the Mayon Volcano, and the CamSur Wakepark. But there's more to the province than these famous spots!
Their delicious food and delicacies, for one, are to die for.
Just a heads up, though. Bicolanos like to use A LOT of spices on their food so it's best to tread lightly if you haven't experienced their cuisine yet. Don't worry! If you're adventurous enough to try the food then you will take the taste with you forever because it's just that great.
5. Bicol Express
One of the most famous dishes from the Bicol region is the revered Bicol Express. The dish is pork cooked with shrimp paste, coconut milk, and a whole lot of chili! You can get it in different levels of spiciness so test the waters `til you find the taste that's just right for you!
Stop by Graceland Restaurant in Legazpi for an awesome batch of Bicol Express and other local delicacies. Graceland also has several other branches in other places in the Region including Pili, Tabaco, and Naga City so go ahead and treat your taste buds whenever you happen to be in these areas!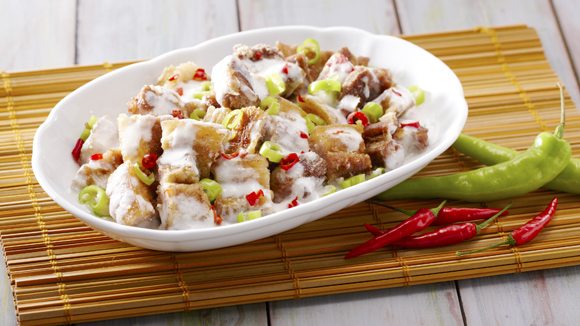 4. Sili Ice Cream
If ever you find yourself in Albay, do yourself a favor and indulge your taste buds with Albay's ice cream collection in First Colonial Grill in Daraga town. With flavors like gabi, malunggay, and pili, you will notice right away that the selection is not what you'd normally find in a regular ice cream parlor. This place serves to the adventurous, and if you're one of them then you should dive in head-first and try their most famous, yet intimidating, item on the menu: the fiery sili ice cream. Yes that's right, it's ice cream made from hot chili! With spiciness levels ranging from one to 10, you can choose to go mild or go all in. Don't worry, it's actually REALLY good!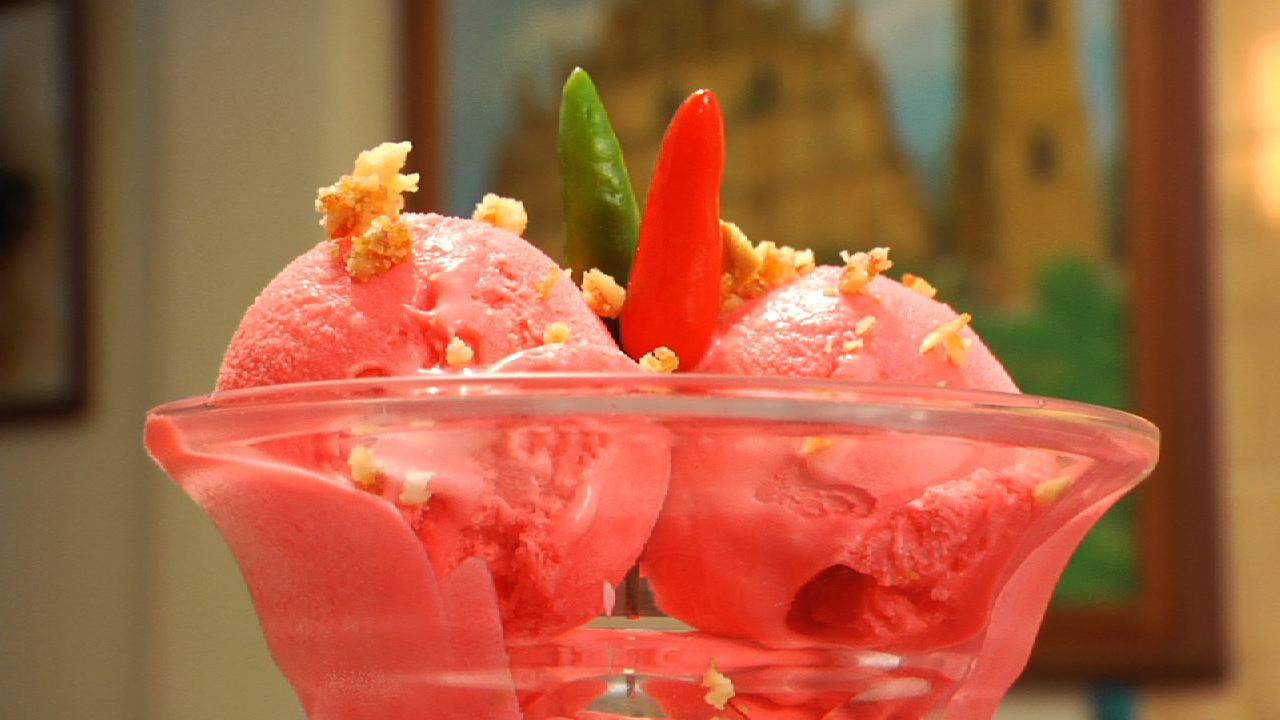 3. Pili Nuts
Ah, pili nuts. If you're a Filipino and you've never tried pili nuts, then you must have been living under a rock! It's available in most souvenir shops all over the country, most pervasively in airport stalls but the true origin of this amazing nut is the Bicol region. In fact, the pili tree is indigenous to the province.
The kernel is high in calcium and potassium, as well as rich in fats and amino acids. A soft but crunchy nut that melts in your mouth, the pili nut is cooked in various ways. The most famous variant is the honey-glazed pili which you can find at most airport stalls and souvenir shops. Other variants include crispy pili with sugar, pili with sea salt, and plai-roasted pili. It is also turned into cakes and tarts. For an authentic pili experience, head to the Bicol region and eat it while it's fresh!
2. Sinarapan
Dubbed as the world's smallest edible fish, Sinarapan can be found in certain bodies of water in Camarines Sur. These tiny 12mm-long fish are usually sold in the markets as dried sheets or cakes.They can also be sautéed with some garlic, onions and tomatoes for a hefty meal paired with hot rice. If you're looking to take some home then you can also opt to buy uncooked blocks of frozen Sinarapan. Available throughout the region of Bicol, don't be fooled by the fish's size because it packs a punch full of flavor!
1. Pinangat
There are two popular versions of Pinangat: the sour version which uses kamias, tamarind or vinegar with fish as the main ingredient, and the Bicol version which uses taro leaves, chili, meat, and coconut milk. The Bicol version of Pinangat is the more famous version of the dish. The ingredients are wrapped in gabi leaves before being simmered in coconut milk. The dish is similar to laing except that it uses meat such as pork, crabmeat, or shrimp – depending on preference. Check out the First Colonial Grill in Daraga Town for some authentic Bicolano Pinangat!
Got any other must-try Bicolano treats and dishes? Let us know!