LOOK: A High School Student Painted This Snack Bar in Batangas to Look Like a 2D Illustration!
And a high school student did all the art!
by Ina Louise Manto | February 23, 2021
Batangas has been a go-to for quick getaways for the many sunny beaches it offers, but it looks like there's one more reason to visit: café hopping. Aside from famous restaurants offering classic Batangueño cuisine, several small businesses have opened that offer unique experiences, just like this snack bar in Malvar that would let you live your comic book dreams.
The Big Tummy Food House
Located in Malvar, Batangas, The Big Tummy Food House is one of the many snack bars that opened during the pandemic. Due to safety protocols at the time of their opening, the snack house mainly operated on deliveries since July 2020.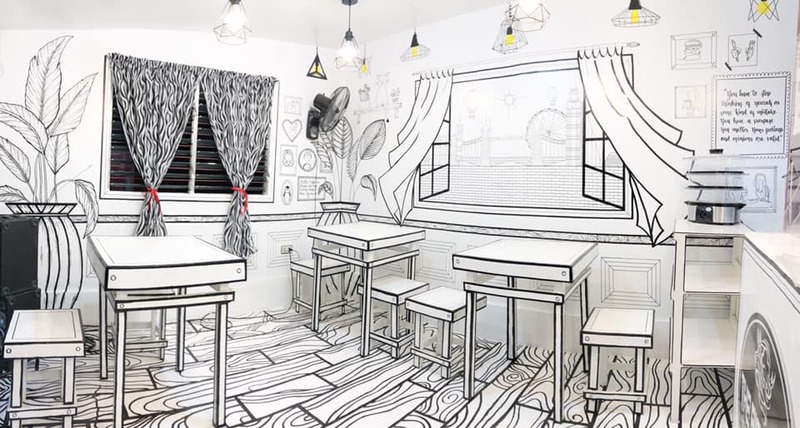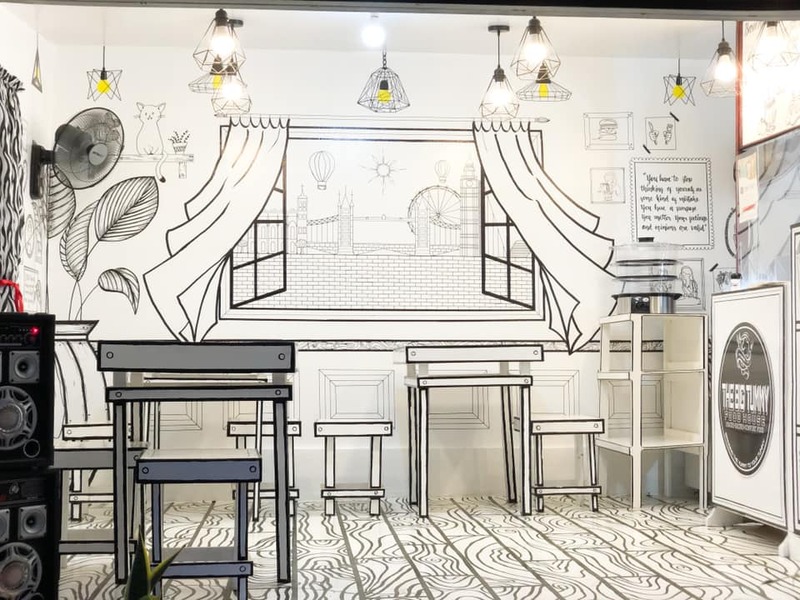 After months of delivery services, The Big Tummy opened their store for dine-in customers on February 14. Aside from their scrumptious snacks, they offer a unique experience to their customers with their interiors that look like you're living in a comic strip. No need to book a flight to Seoul anymore to visit the famous 2D Yeonam Greem Café, which was recently featured in the Netflix film To All The Boys: Always and Forever.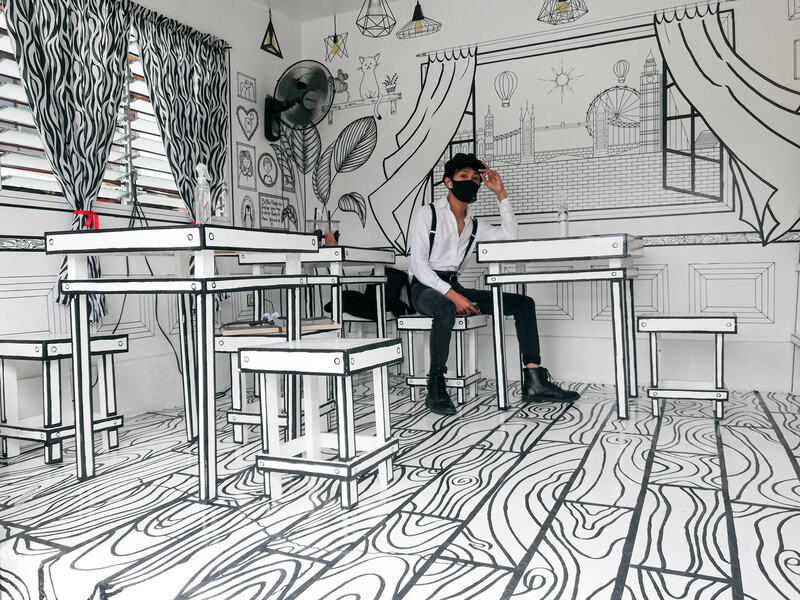 Behind the comic-like interiors of the restaurant is 17-year-old Paul Erick Danao. In a Facebook post, the senior high school student shared that this project is his first mural. His brother's friend owns the snack bar, and it took him a total of six days to finish the project.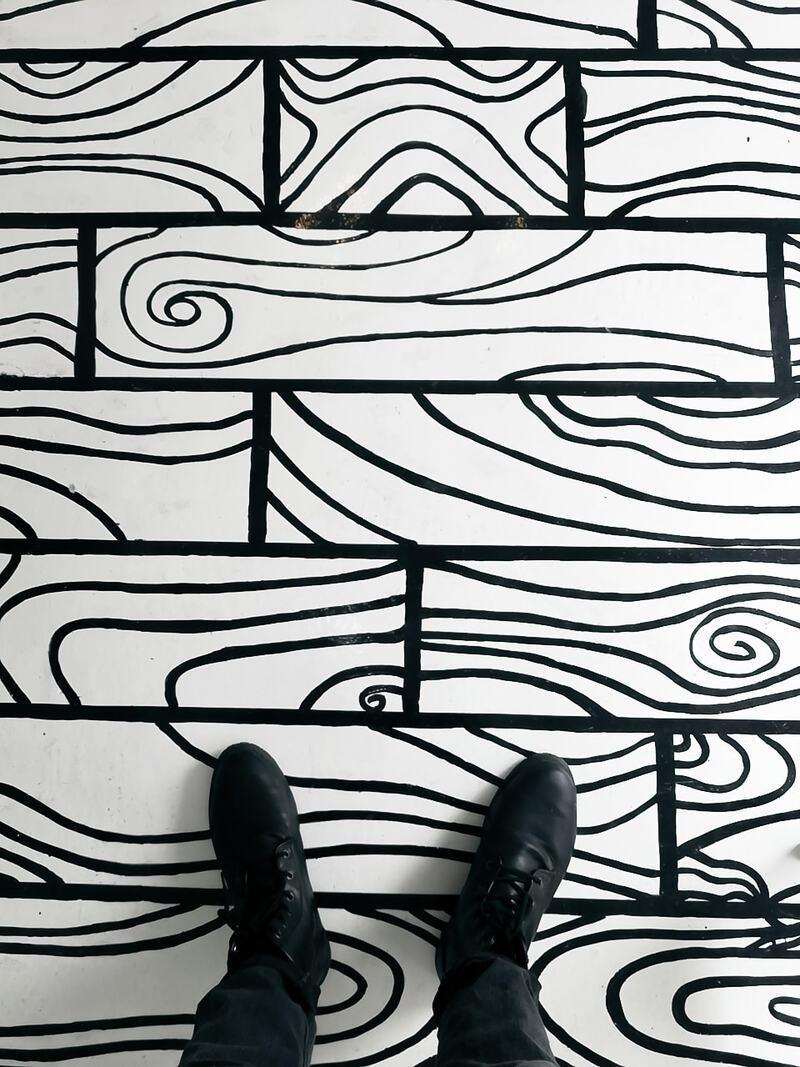 Even the floors are painted to look two-dimensional as well.
The Menu
The Big Tummy Food House offers snacks to satisfy your cravings: from milk teas and juices to burgers and noodles.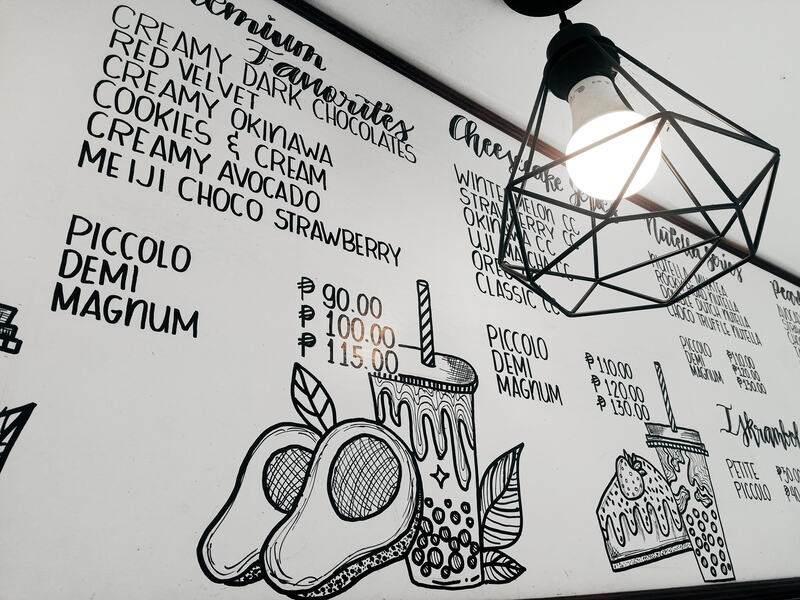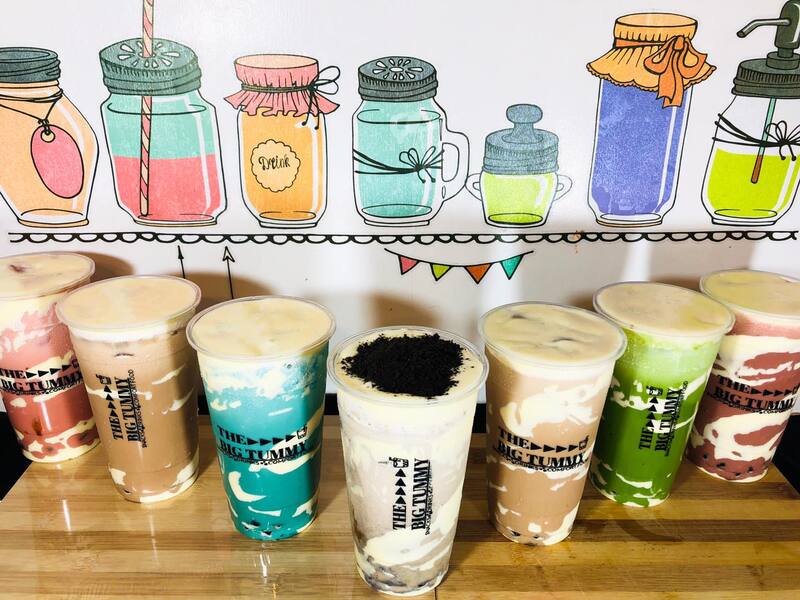 Prices start at P60 for their classic milk teas and P85 for premium favorites. For meals, their burgers start at P30 with fries while the Hong Kong-style fried noodles start at P50.
You can visit The Big Tummy Food House at 141 Brgy. Santiago, Malvar, Batangas.
For more information, visit their official Facebook page.