Bulacan Has a New Hidden Gem and It Features IG-Worthy Glass Cabins and Swimming Pools
The glass houses overlook two pools and a Jacuzzi — it doesn't get any better than that.
by Kyzia Maramara | January 07, 2021
It's not every day you get the opportunity to bask in the tranquility of nature while enjoying the comforts of a luxurious stay. Cabin Look Resort in Malolos, Bulacan might be the answer to the serenity you seek. It's got two of the best features a staycationer could ever look for: Bali-inspired cozy accommodations and swimming pools.
The place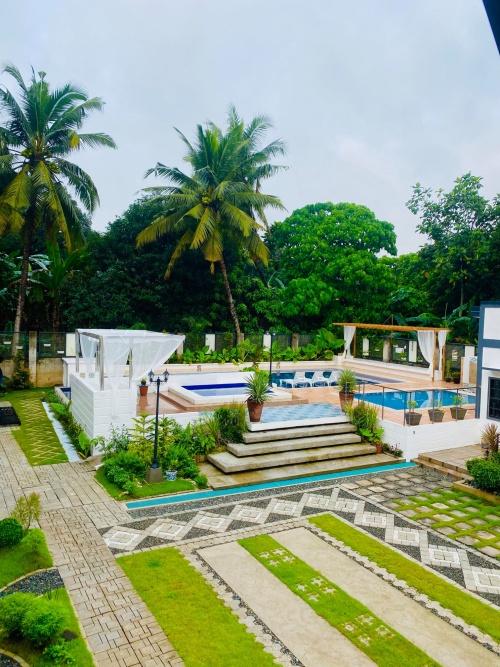 It's the type of place where you can lounge in the peaceful silence with a book in hand. Or if you prefer being active, Cabin Look Resort has two swimming pools and a Jacuzzi you can dip in. Everything, down to the open grass area with a lovely tile pattern, is IG-worthy. Beside the pool, there's a small open-air music room which, although it lacks actual music instruments, features a TV and speakers so you can karaoke your stress away.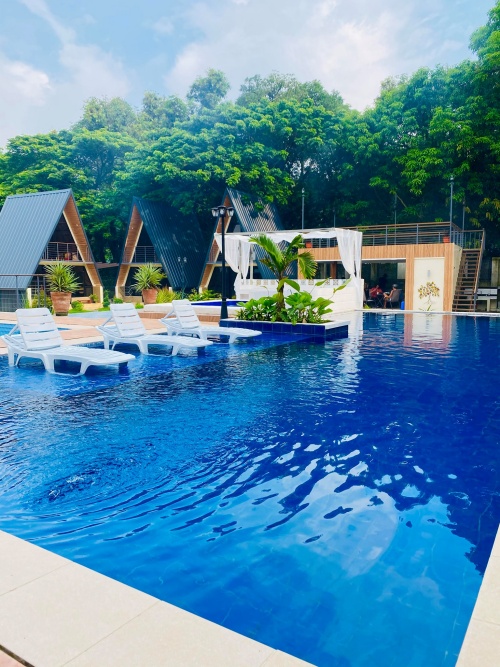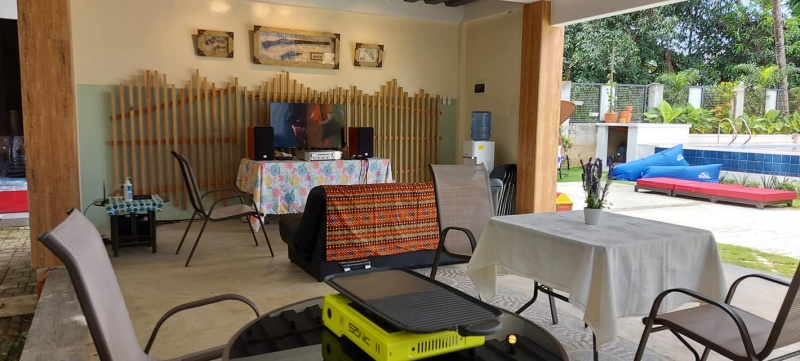 Reading through the gushing reviews on their Facebook page has convinced us of one thing and that is we must try to book this place as soon as possible. It's perfect for couples, friends, and even a large family. Once you book a stay, it's almost as if you own the place. You can avail of either the Cabin Day Stay which is from 8 AM to 5 PM or the Cabin Overnight Stay which is from 5 PM to 8 AM.
The cabins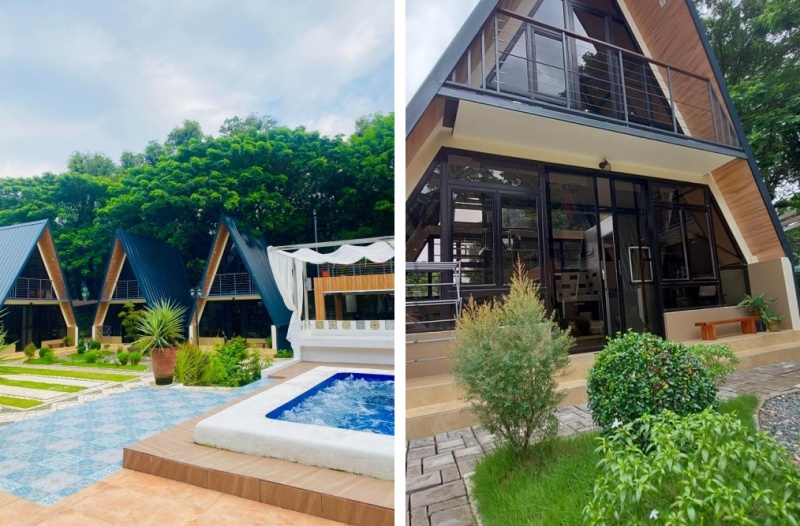 But of course, the main reason for booking a stay is the highly Instagrammable triangle-shaped cabins. It's as good as it looks from the outside — a mixture of glass windows, "Bali inspired decor, wood surfaces, and tasteful furnishings." The interior is surprisingly spacious with the ground floor divided into a small kitchen, a quaint living room, and a private comfort room. Up on the loft, a single comfy-looking mattress greets you. The entire space is well-lit, it looks cheery in the sunlight. If you love watching Tiny House Nation, this cabin will be a treat for you.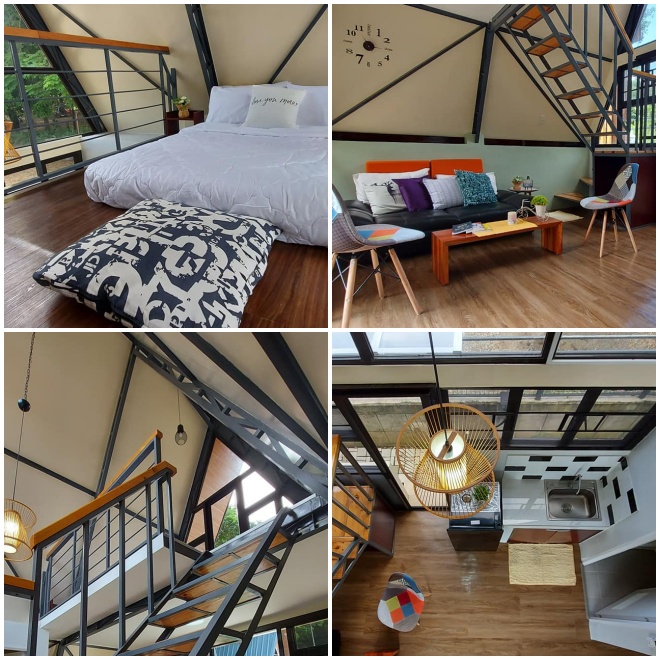 How to book a stay
Cabin Look Resort has become quite popular up to a point where they had to remove the message button on their Facebook page from an overflow of inquiries. But don't you worry, they still accept bookings and reservations. You can call them directly or shoot them a text at 0922 811 2735. We suggest you start contacting them at least two months before your preferred date to give them enough time to respond.
Check out more cabin stays here:
The Loft in Tagaytay is A Modern Cabin Staycation Dream
Spend Your Family Holiday Getaway at this Modern Cabin in Lipa, Batangas
Go Off the Grid at this *Exclusive* Cabin in Scenic Tanay, Rizal
LOOK: This Bali-Inspired Resort in Bulacan's Gorgeous Glass Cabins will Take Your Breath Away