5 Foods You Have to Try Next Time You Visit Cambodia (According To Locals!)
Let's try Cambodia's delicious dishes!
by Andy Flores | March 02, 2020
A quick search on Cambodian food will fetch you hundreds of millions of results. From mouth-watering stews to exotic-looking skewers, Khmer cuisine in itself is a vibrant tapestry of textures and flavors that is not to be missed. So if you're taking a trip to Cambodia anytime soon, make sure to include these dishes (as recommended by locals!) in your eatinerary:
Samlor Korko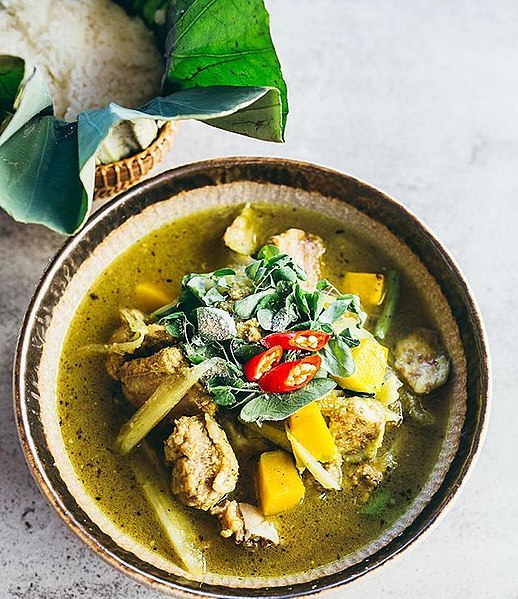 Ask any Cambodian about what dish you should definitely try on your trip, and they will most likely suggest samlor korko—a rich soup dish that's considered as one of Cambodia's national dishes. The broth is traditionally made with prahok, some kind of a fermented fish, and kroeung, a curry paste. Combined, they are thickened with toasted ground rice. Samlor korko is made with pretty much any seasonal ingredient available, which pretty much means it is heavy on vegetables. As for meat, catfish and pork belly are usually added to the soup.
Amok
Arguably one of the most famous Khmer dishes, amok is basically steamed curry in banana leaves. It features a variety of ingredients, but is traditionally made with fish or snails, egg, coconut milk, and herbs and spices. Because of its way of preparation, it has a distinct custard consistency.
Nom Banh Chok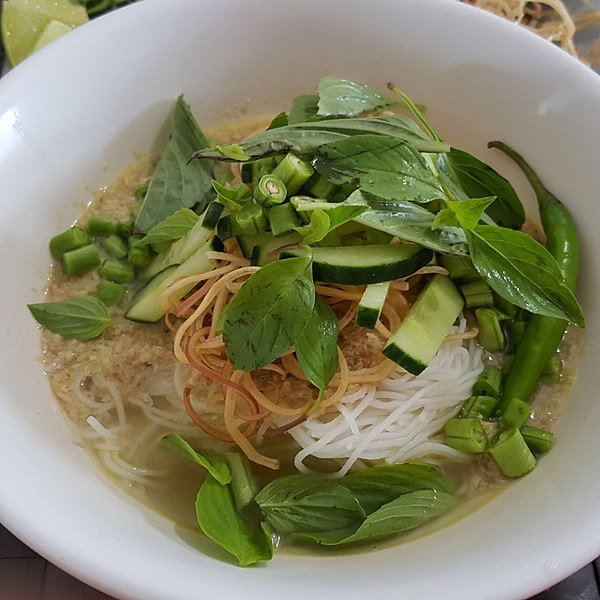 Usually eaten for breakfast or afternoon snack, nom banh chok—also known as "Khmer noodles"—is a dish made with handmade rice noodles in a fragrant fish-based green curry gravy derived from lemongrass, ginger, turmeric, and garlic. It is then served with fresh toppings such as sliced cucumbers, beans, and edible flowers—among many others. It's so widely enjoyed in the country that you'll probably come across peddlers selling it on the streets, especially in the morning.
Prahok Ktis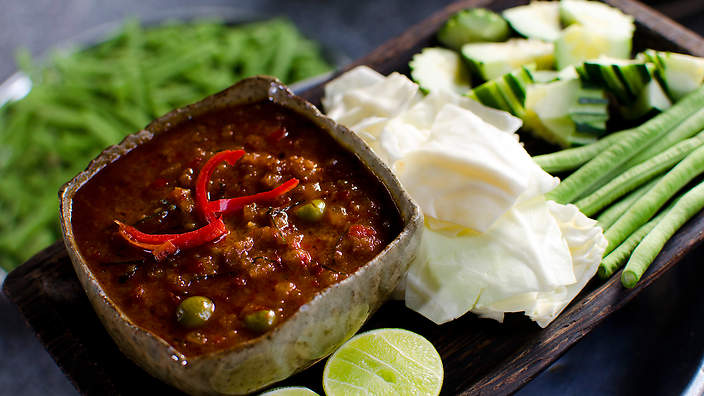 Prahok is a quintessential ingredient in Cambodian cuisine. Its briny flavor makes it a great accompaniment to many local dishes. But perhaps, it is best enjoyed as a dip called prahok ktis—a pungent combination of fermented fish, yellow kroeung, minced pork, eggplants, chilies, and coconut milk.
To the uninitiated, its scent can be a bit on the strong side (some would even call prahok ktis the blue cheese of Cambodia), but its odor is neutralized in one's palate, as it's eaten with fresh crunchy vegetables like cucumber, radish, and string beans. Really, don't knock it till you've tried it.
Num Ansom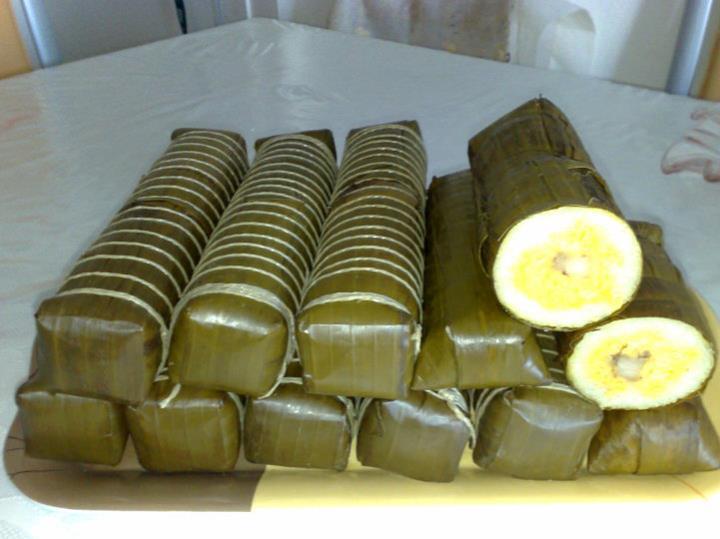 How about a dessert to cap off our list? This Cambodian delicacy is a sticky rice cake wrapped in banana leaves filled with glutinous rice and (typically) fruits. An important Khmer dish, num ansom is quite laborious to make, which is why it is usually served on special occasions like weddings, the New Year, and other big festivals.
Have you tried Cambodian food? Which of these Cambodian cuisines will you try first? Tell us below!
You might also want to check out:
6 Must-See Destinations in Phnom Penh, Cambodia
Inside Kampong Phluk, Cambodia
Must-See UNESCO World Heritage Sites in our Neighboring Southeast Asian Countries