Make New Memories with Your Family at This Private Paradise in Tiaong, Quezon
Enjoy the great outdoors in this private paradise.
by Ina Louise Manto | June 17, 2021
Getting tired of the city life? Go on a two to three-hour drive down south and enjoy an exclusive paradise at Casa Elena.
Casa Elena
Nestled on a spacious farm estate, Casa Elena is easily one of the best resorts you would find in the province for your next getaway. Whether you're celebrating milestones, birthdays, an intimate wedding, or simply looking for a spacious space with lots of greenery, this relaxing casa in Tiaong, Quezon is worth the visit. And it's not just your typical resort; the house looks like a mansion from afar, giving that rich haciendero vibes.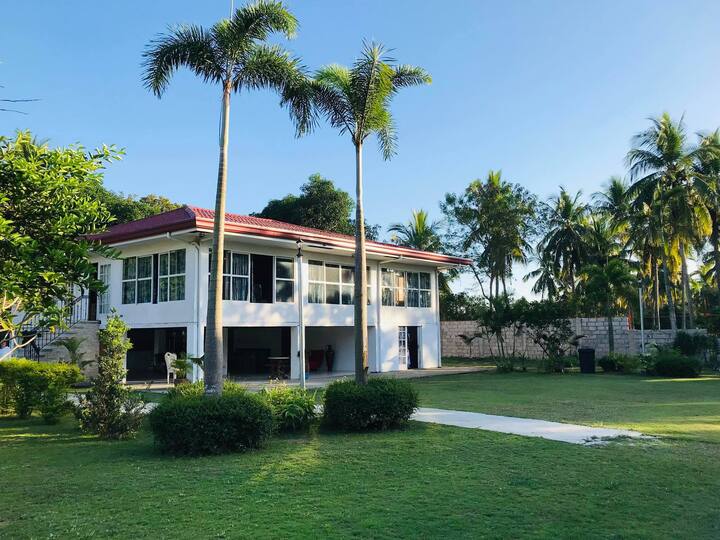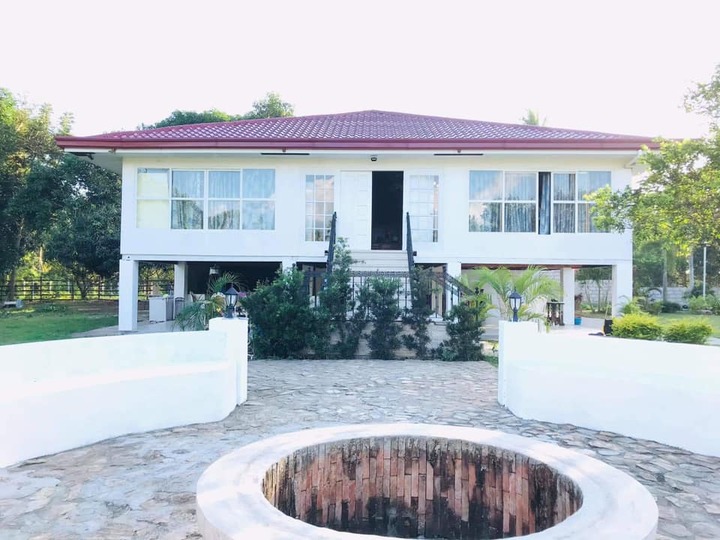 The ambiance inside is also just as inviting, with its wooden walls, ceilings, and floors that would remind you of a cozy cabin. Tall glass windows surround the entire space, letting you marvel at the surrounding greenery wherever you are.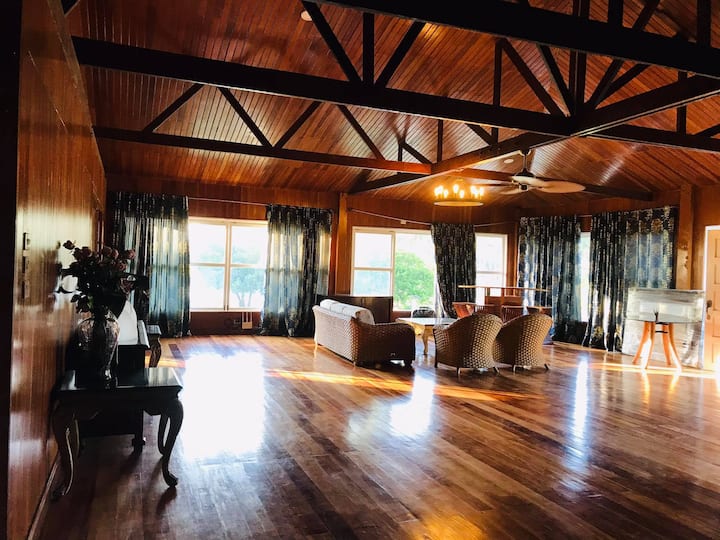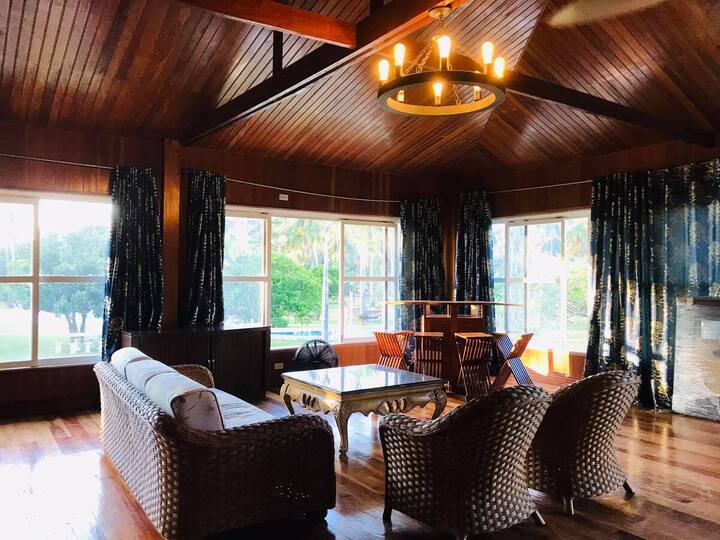 The main living area is just relaxing, with tall exposed ceilings. Add that to the surrounding windows and the space just becomes brighter and feels more spacious. It also has a table and chair set up in the lounge area that's perfect as a breakfast nook!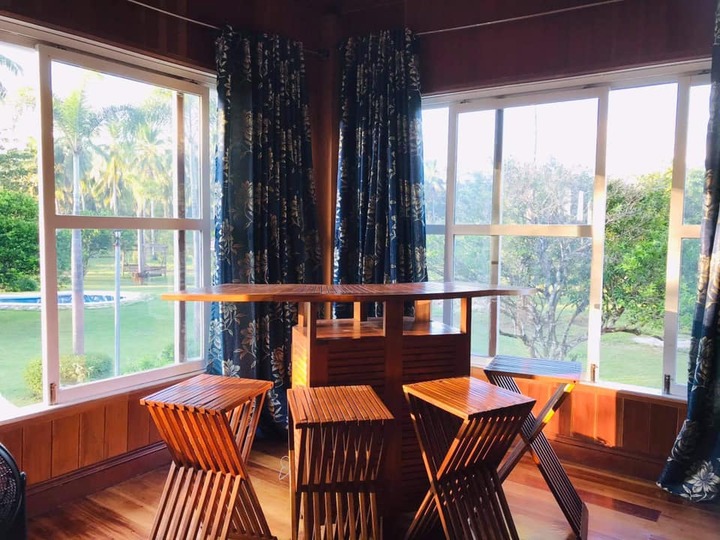 There are three air-conditioned bedrooms in the casa, which can accommodate up to 16 guests. Each bedroom has different sleeping arrangements: two double beds in the first room and a queen bed in the second. The room also comes with a television and a closet, which is perfect if you're staying for a few days.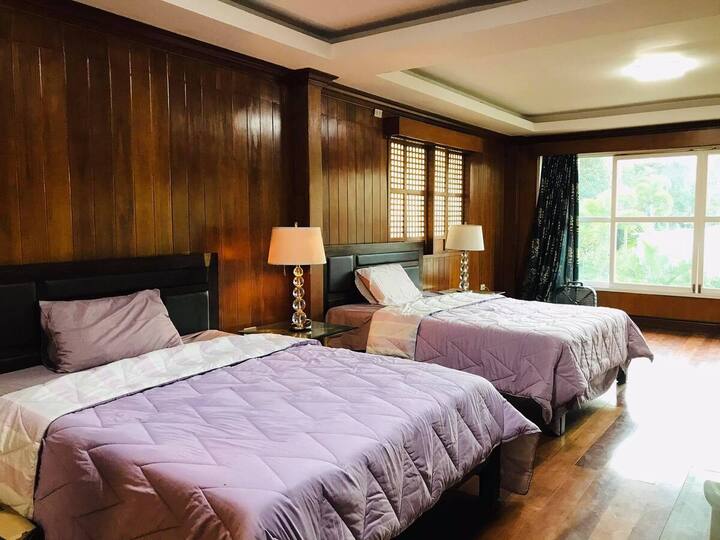 The outdoor space
You can also find an outdoor lounging area at the house's lower level. There are comfortable sofas set up here, as well as the kitchen.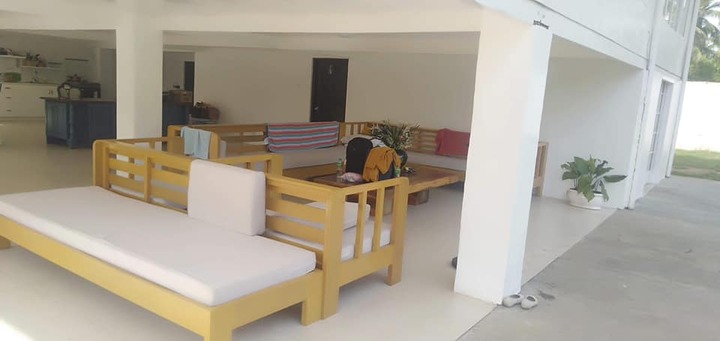 Have your much-needed dose of nature at Casa Elena — there's plenty of outdoor space and lounging areas that both kids and adults would appreciate. There are two swimming pools, gazebos, tables and chairs under trees, and fun playgrounds.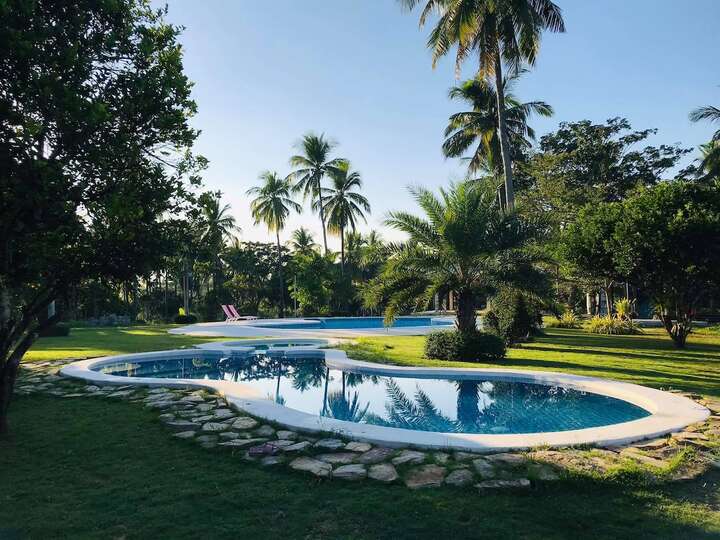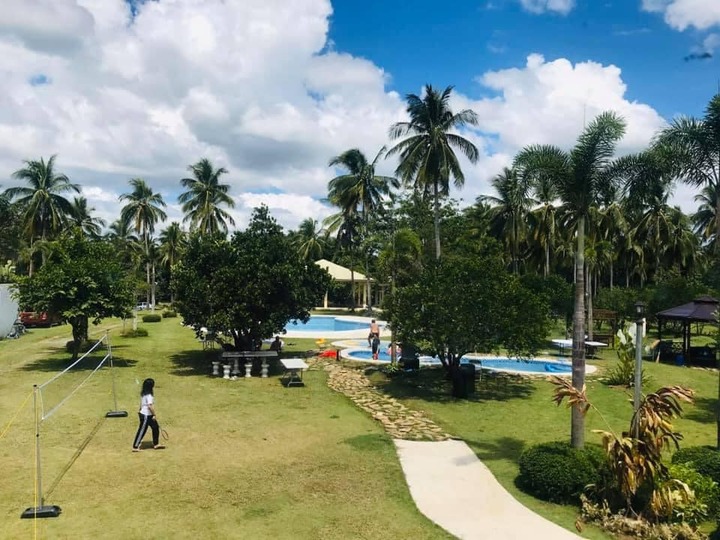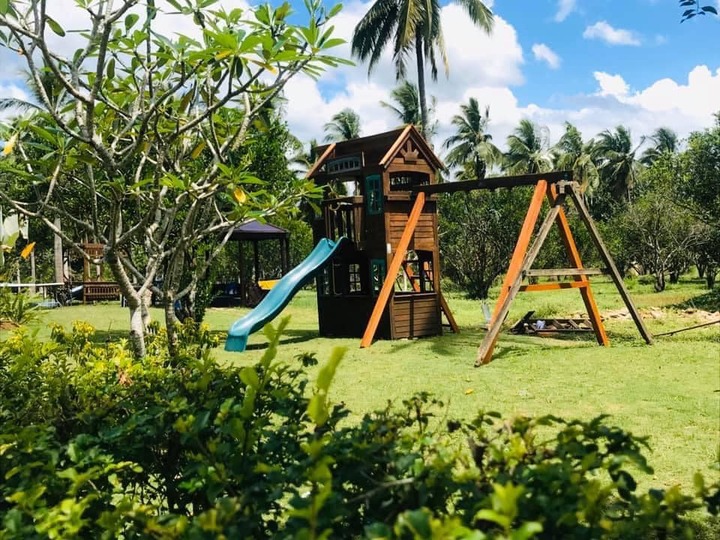 When it gets cold at night, cozy up at the bonfire area in front of the house!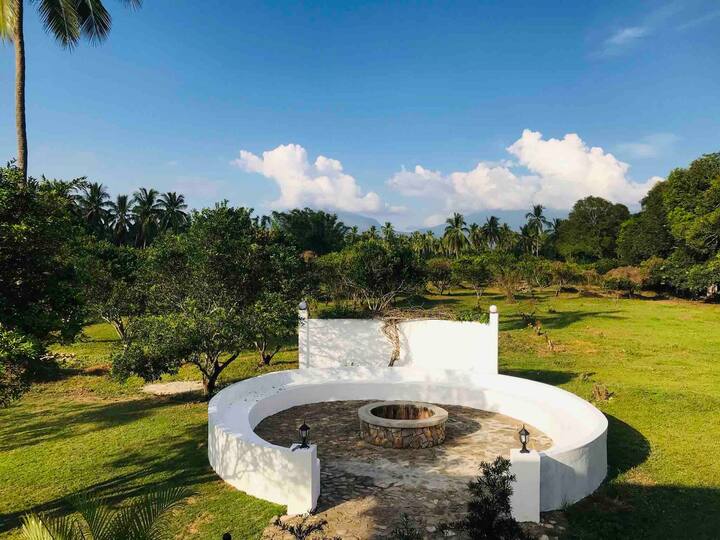 Casa Elena is located in Cabatang Road, Tiaong, Quezon.
Rates start at P25,000 per night. Book your stay here.
MORE:
For the Next Long Weekend, Cool Off at this Beachfront House in Quezon
The Views at This Mountainside Campsite in Real, Quezon Will Take Your Breath Away
Experience a Baguio-Like Nature Retreat at this Mountain Farm in Quezon