Beat the Summer Heat at this Tagaytay House with an Aquarium-Type Pool
Taking fun underwater shots will now be easier.
by Ina Louise Manto | May 13, 2021
With the weather getting hotter and hotter this season, taking multiple showers a day just won't cut it – you'd want to stay in a pool for a whole day. While our fave public resorts remain closed for safety, you can still beat the heat at a private vacation house like Cedera, and it's just a few hours' drive from the metro.
Cedara Tagaytay
Nestled in a subdivision in Tagaytay, Cedara is an exclusive house that has one unique feature: it's the only resort in the city with a thermal aquarium-type pool!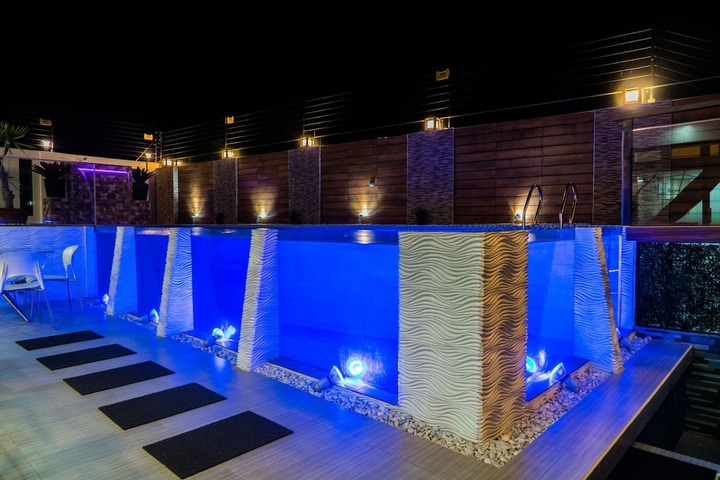 Get the most out of the city's cool weather even at night and even enjoy stargazing, since you can heat the pool for up to 32 °C. With this type of pool, there's no need to bring an underwater camera to achieve your dream mermaid-like shots!
Guests can enjoy the spacious property all to themselves during their stay. This includes access to both the main and pool houses.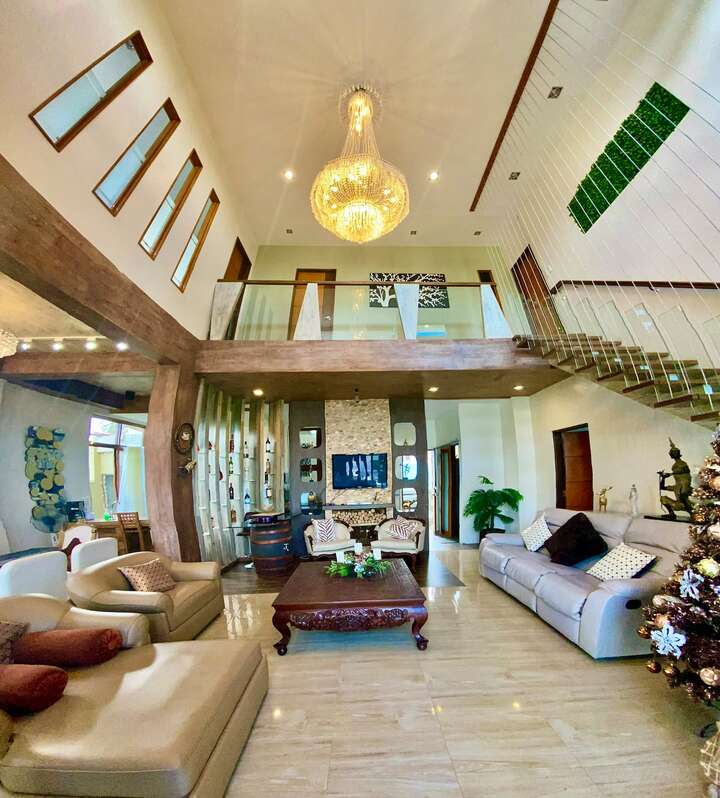 Usually, the house would be perfect for hosting big celebrations as it can accommodate up to 30 guests but with the implementation of MGCQ in Tagaytay, only half of its capacity is allowed to stay.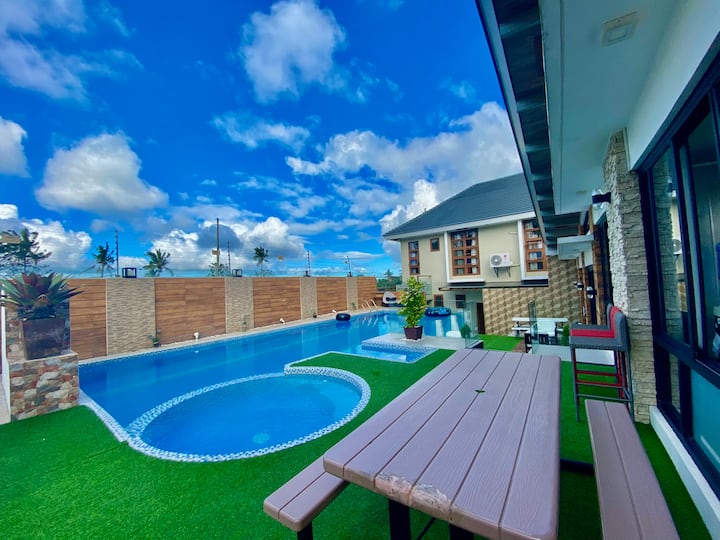 The stylish main house has two floors and four air-conditioned bedrooms, including a stunning living area you'd want to take lots of photos at. The pool house, on the other hand, is perfect for kids, as it has two lofts and space for multiple bunk beds.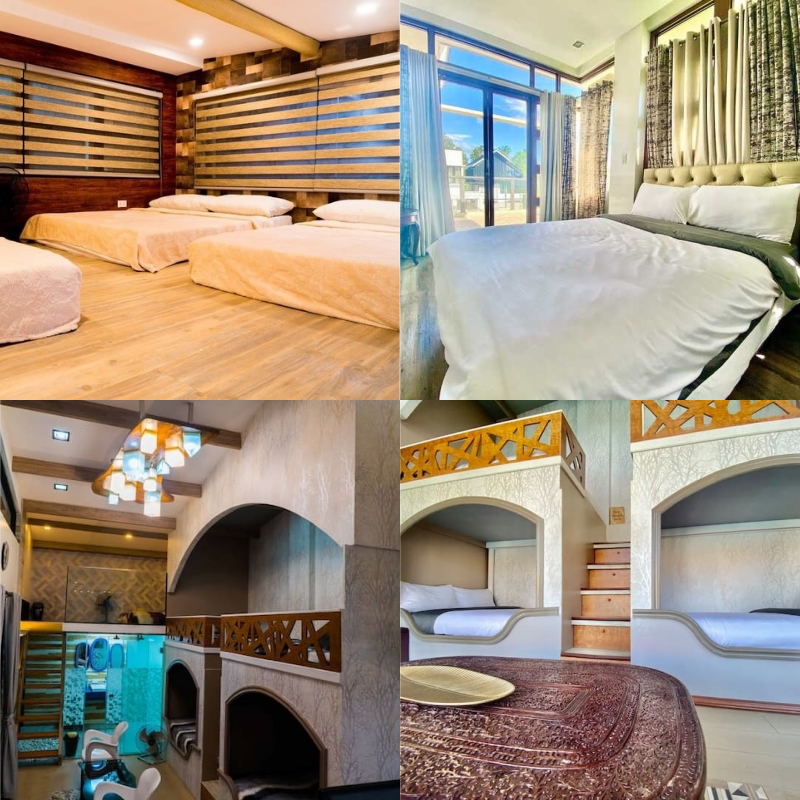 Both houses have a kitchen equipped with appliances.  There's also a barbecue grill by the pool area.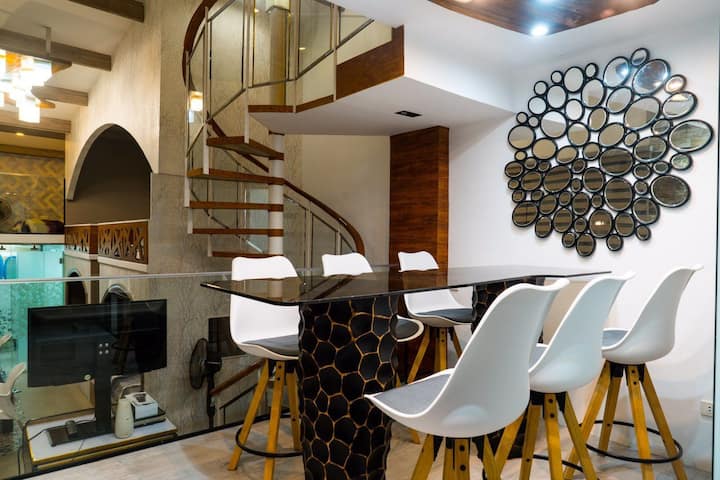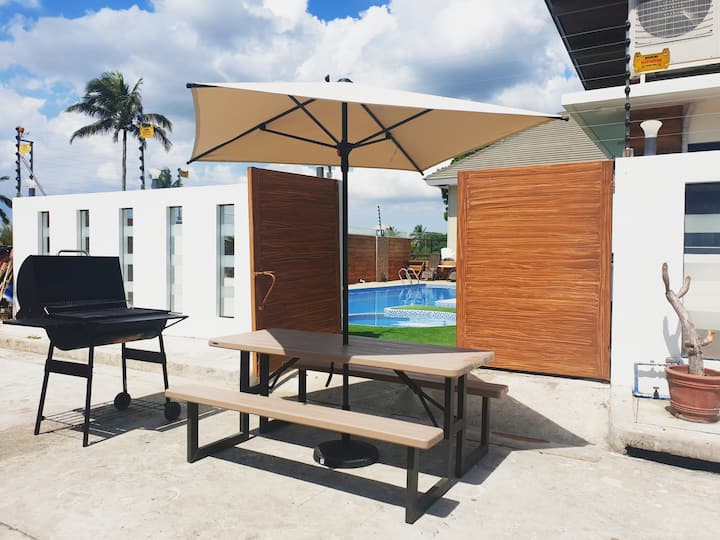 For some fun and entertainment, guests can enjoy WiFi connection, a karaoke machine, TVs, and an outdoor billiard table.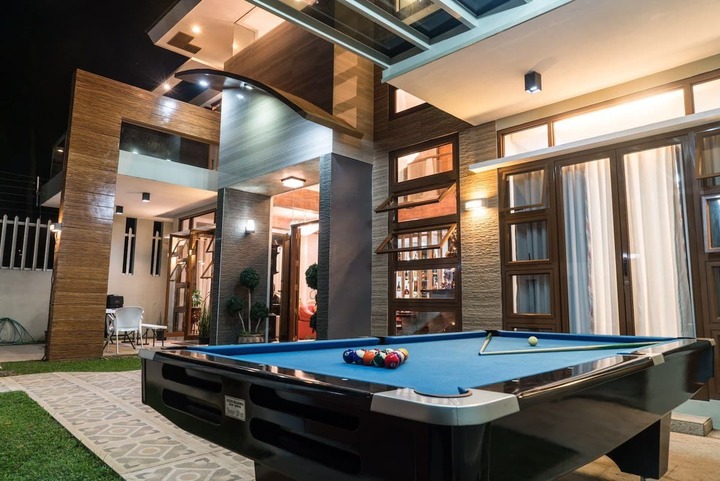 Guests can also book massage services (Shiatsu, Swedish, and Ventosa) for an additional fee.
Rates at Cedera Thermal Pool Exclusive start at P14,800 for 6 guests on weekdays.
For more information and bookings, visit Cedara's Facebook page or this listing.
READ MORE:
8 Must-Visit Airbnbs in Laguna That Have Private Pools
Escape Near the Metro: Batangas Airbnbs That Have Private Pools