Uncle Rod's Private Cabin in Laguna Will Let You Embrace the Farm Life
You can bring your pets too.
by Ina Louise Manto | May 12, 2021
While many dream of buying a seafront property or a penthouse in an expensive condominium in the city, some think the farm life is the ultimate goal. If you're one of the latter, you can get a taste of the probinsya life and experience this peaceful experience for a night or two at this quaint farm cabin in Laguna.
Uncle Rod's Private Cabin
Nestled on top of a small hill, Uncle Rod's Private Cabin will remind you of your favorite 90s or early 2000s Pinoy teleserye. It's a simple cabin where you'll wake up to a panoramic view of a three-hectare lot and live your hacienda dreams.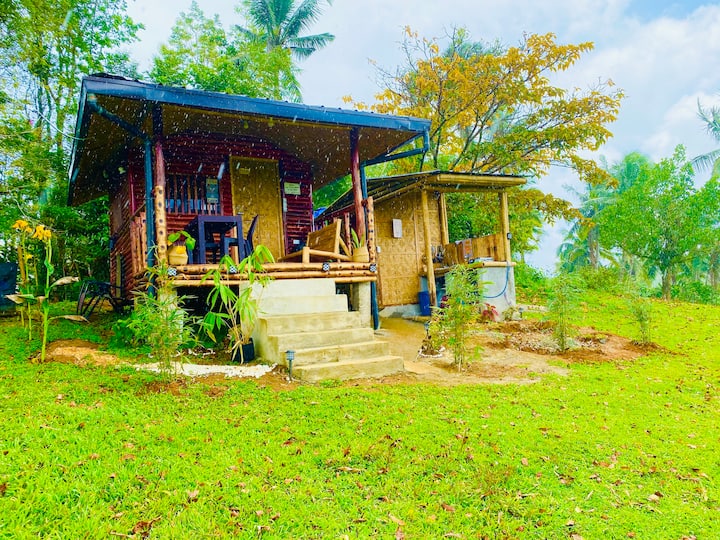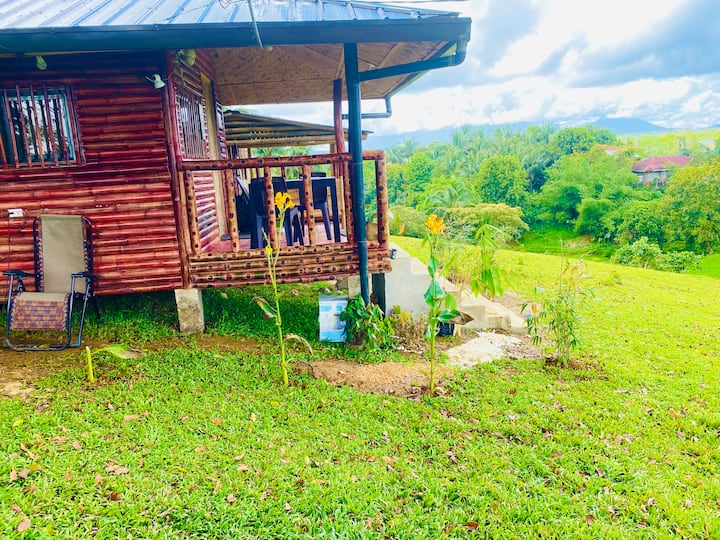 Looking like a simple bahay kubo with its bamboo walls and nipa roof, this simple cabin is equipped with everything you'll need for a comfortable glamping experience. It's fully air-conditioned with a double bed, couch, and a floor mattress, which can comfortably accommodate a family of four or a group of friends. There's also a mini-fridge and microwave.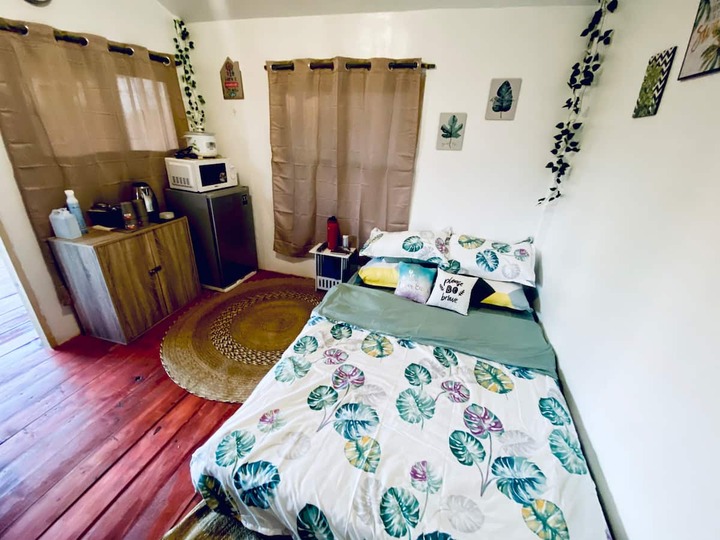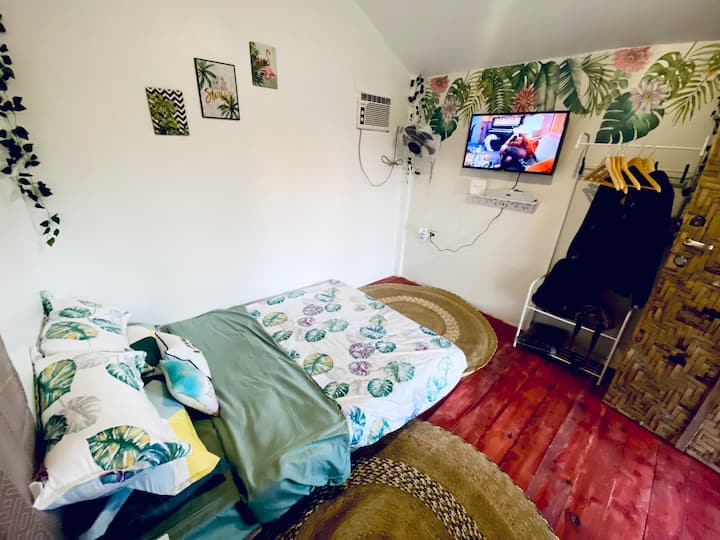 An outdoor kitchen can be found outside the cabin and it's complete with utensils for light cooking. An additional P100 is charged for use of gas and stove per day.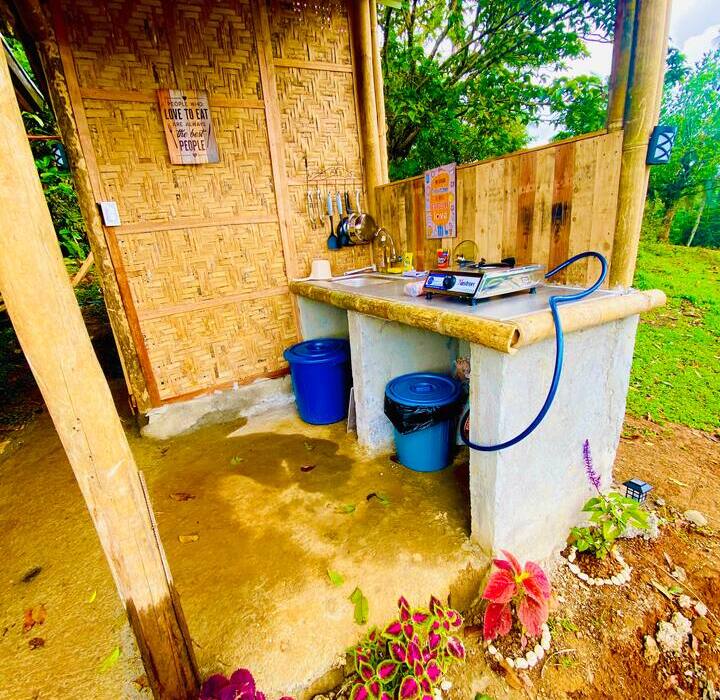 Enjoy the view and the cool breeze outdoors! The cabin has a veranda, and a table and chair setup, and a hammock under the trees. It's the perfect spot to have your siesta.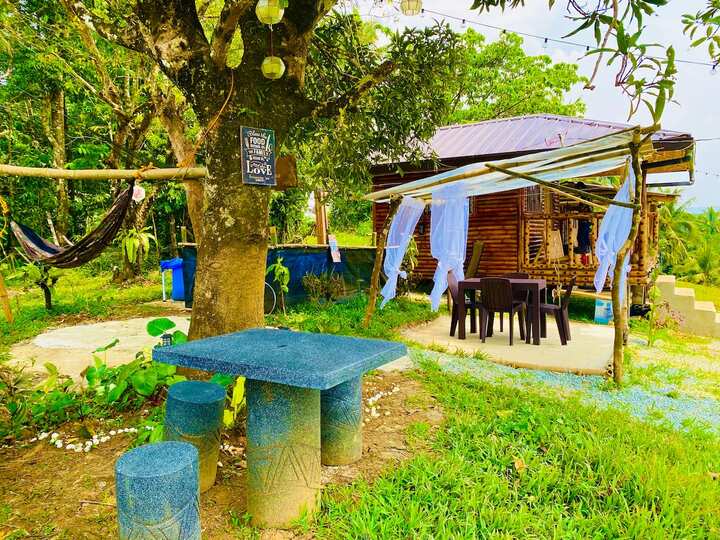 In case it gets too hot, you can take a plunge in the inflatable pool, which is perfect for families bringing kids. Just remember to wear proper swimming clothing to keep the water clean.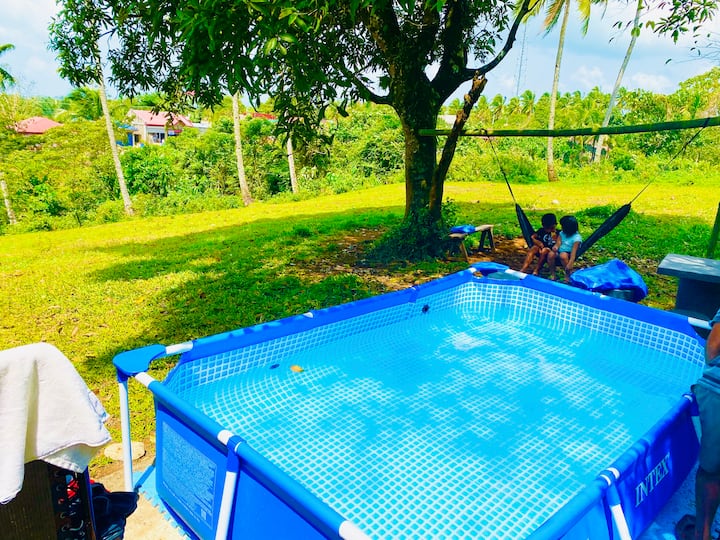 For a real probinsya experience, water outage is scheduled every other day from 3PM-9PM. If your stay falls under the schedule, you'll get to experience fetching water from drum storages with your tabo for showers and kitchen use.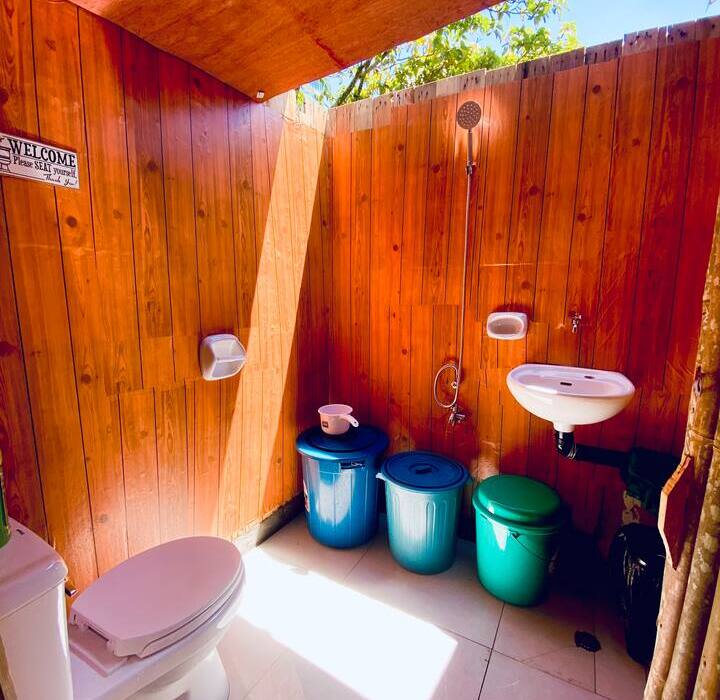 You'd want to go offline at a place like this but in case you need internet for work or entertainment, the cabin is equipped with WiFi and a smart TV with Netflix. The cabin is also just a few minutes' walk away from Lumot Lake.
Rates at Uncle Rod's Cabin start at P3,257 per night.
Book your stay here.
READ MORE:
This Gorgeous Lake House in Cavinti Is the Perfect Place to Get Away from It All
This Private Island in Cavinti Will Give You a Slice of a Bohemian Paradise
This Idyllic Cottage in Cavite Lets You Experience Farm Living for a Weekend (Or Longer!)
This Ilocano Farmer's YouTube Channel Showcases the Beauty of Buhay Probinsya