Find the Cheapest Flights with These 5 Life-Changing Google Flights Hacks
This is your sign to live out the revenge travel dreams.
by Ina Louise Manto | December 16, 2022
In case you missed it, Pinoys can look forward to more long weekends in 2023 as holidays were adjusted to boost travel. This is the sign to book that plane ticket and plan your future travels!
Sure, there are ticket sales with great deals from time to time, but these airfares can still get pricey. If you're a certified budget traveler or want to save up on airfare, it's about time you get to know Google Flights. If you're new to the Google product, it simply lets you view and compare airfares to get the best deals for your destination. It can get overwhelming at first, but these Google Flights hacks shared by a Tiktoker will help you get on your revenge travel agenda:
Install Legrooms for Google Flights
Unless you fly first or business class, airplanes aren't the most comfortable, especially when you're taller than the average Pinoy. Legrooms for Google Flights is a Google Chrome extension that will add an extra tab on airfare suggestions, displaying the exact length of legroom you're getting on a specific flight. It will also tell you if your airplane seat lies flat or if it's just the regular upright seat. In this house, we still value comfort even when flying economy!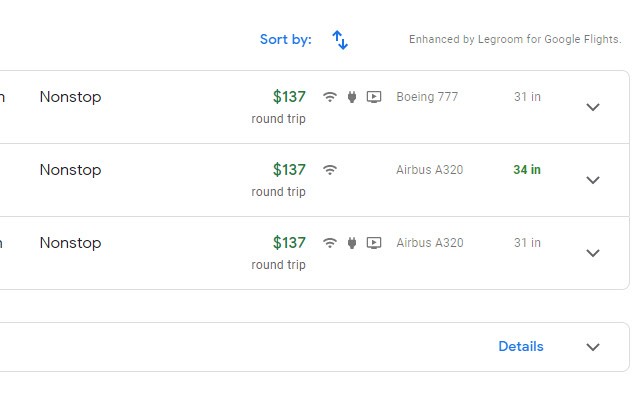 This Chrome extension also provides carry-on information for different airlines. Download here.
Find the cheapest flights by search for the city, not the airport
There are destinations with multiple airports. In this way, you'll also get to compare which airport has the cheapest flights and start building your itinerary from there.
Make use of the "Date Grid" tab
To save yourself time from manually editing travel dates, make use of the Date Grid tab, which you can find beside the Price Graph button.

You'll be provided with side-by-side fare comparisons based on different dates. All you have to do is choose one that fits your schedule.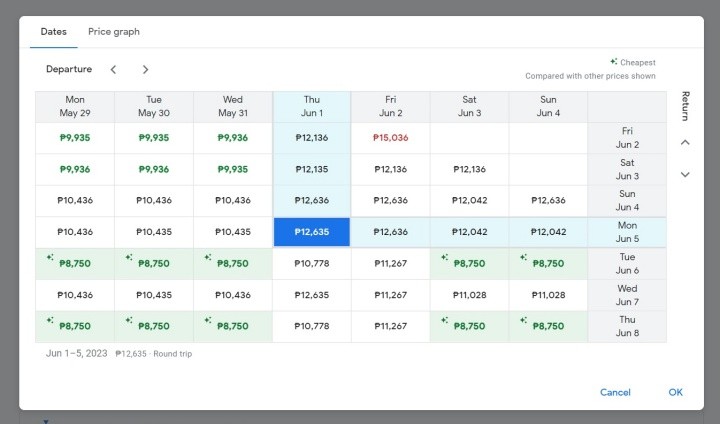 Prices in the color green are the cheapest.
When you're feeling adventurous
Got an overwhelming destination bucket list or feeling spontaneous AF? Let Google Flights' "Explore" tab do the deciding for you. You'll get a map of various locations and do the comparison there!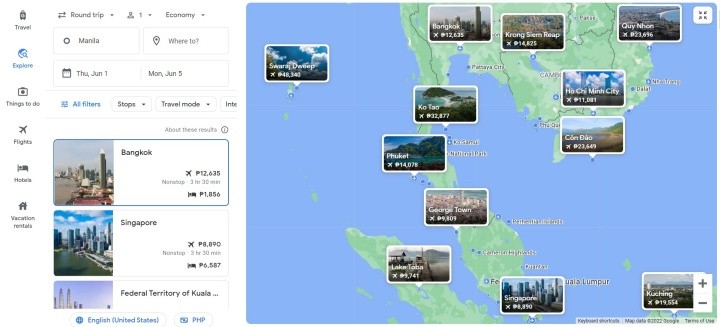 This tab also displays flexible dates, which can range from a short weekend trip to a month-long backpacking trip.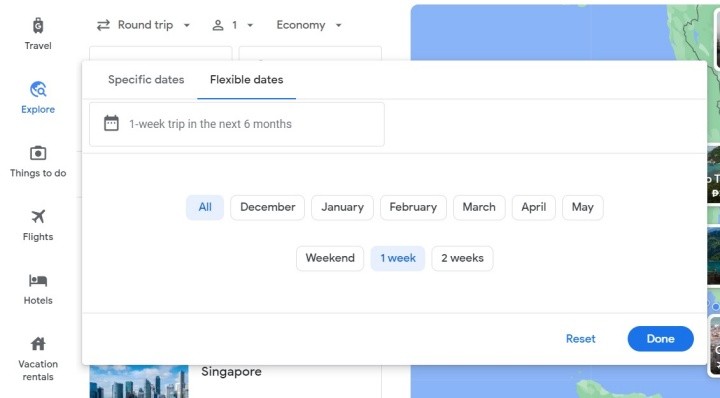 You can even compare famous destinations in a continent through the "Where to?" search box: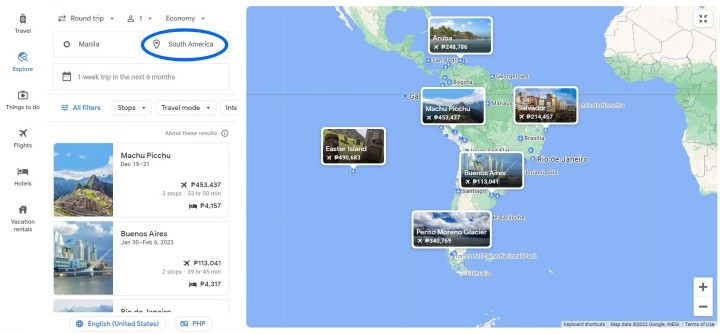 Set price alerts
Not everyone has the time to keep their eyes peeled on Google Flights, but getting alerts is one way to make sure you're on top of the cheapest deals you're eyeing on. You can receive e-mail alerts by simply sliding the toggle beside your desired travel dates when comparing flight prices:


The alerts will be sent to the e-mail that's logged in on Google Chrome.
Got more hacks to share? Drop them in the comments below!
14 Practical Hacks for Booking and Flying on a Budget
14 Practical Hacks for Booking and Flying on a Budget
Tommy Walker | May 02, 2017
​Looking for other places to explore? Join WindowSeat.ph's official Facebook community What's Your Trip PH for more recos!