Experience Idyllic Rural Life at This Exclusive Farm House Right in the Heart of Pampanga
Get the best of both worlds!
by Cristina Morales | November 04, 2021
Just a few hours' drive from Metro Manila, Angeles City in Pampanga is known for its amazing food and entertainment scene. And what better way to experience it all that than from right in the heart of the city? Found in Angeles' business district, Estancia Primavera will give you access to restaurants, bars, cafes, and more while still giving guests an idyllic escape from the frantic energy of the city.
Estancia Primavera
Most people don't expect to find wide-open spaces and plenty of greenery in the middle urban hubs, but Estancia Primavera n Pampanga offers just that, just two kilometers away from downtown Angeles. This way, anyone can experience idyllic rural life while still enjoying modern amenities and easy access to the city.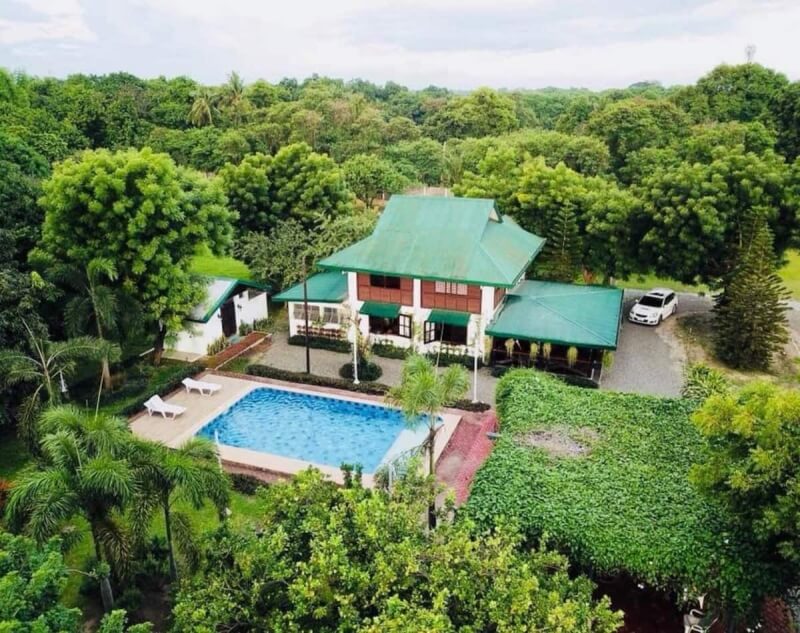 Nestled in the middle of a three-hectare orchard, the exclusive farm house's original structure was built in the 1970s as a warehouse. Then, in the late '90s, it was converted to the home that guests can enjoy now.
Though the home was built relatively recently, its style is reminiscent of the traditional bahay na bato of the 19th century. With capiz windows and solid wood furnishings, the home exudes an old-world, cozy vibe that'll make you easily leave the worries of modern life behind.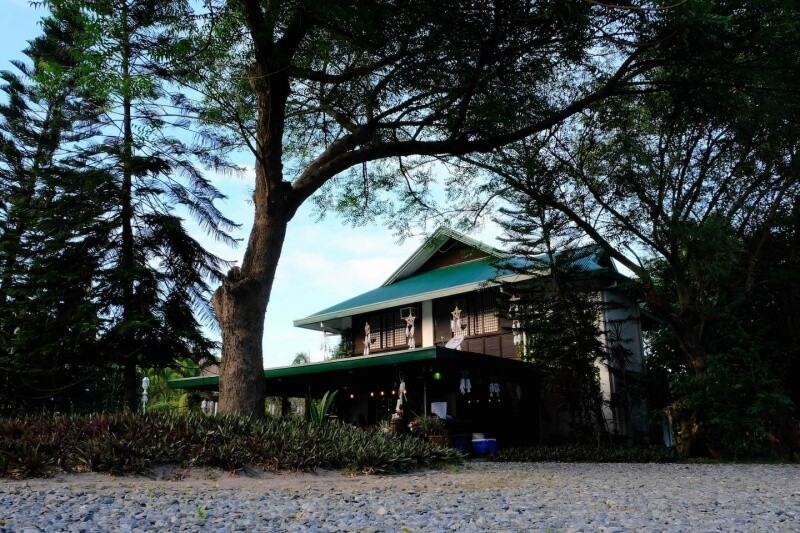 Guests can purchase the orchard's fruits by the kilo — but note that this would depend on availability and what's in season.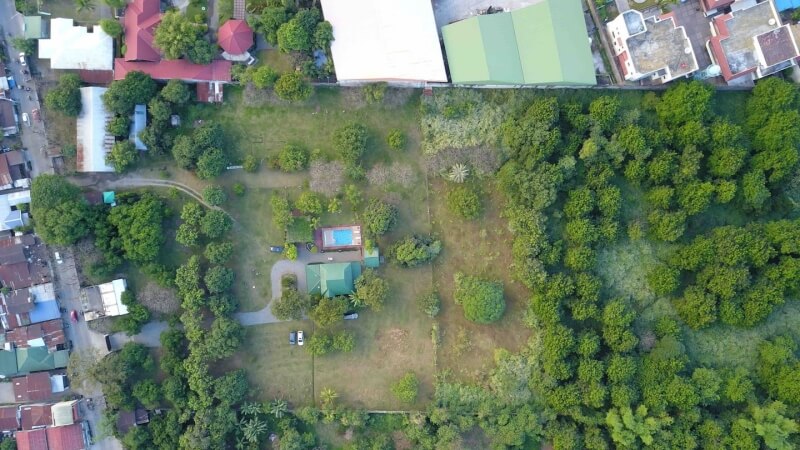 Accommodations
Estancia Primavera's main buildling has two bedrooms. The first bedroom has two double beds with pull-outs, one couch, two floor mattresses, and one crib. It can sleep eight to ten people comfortably.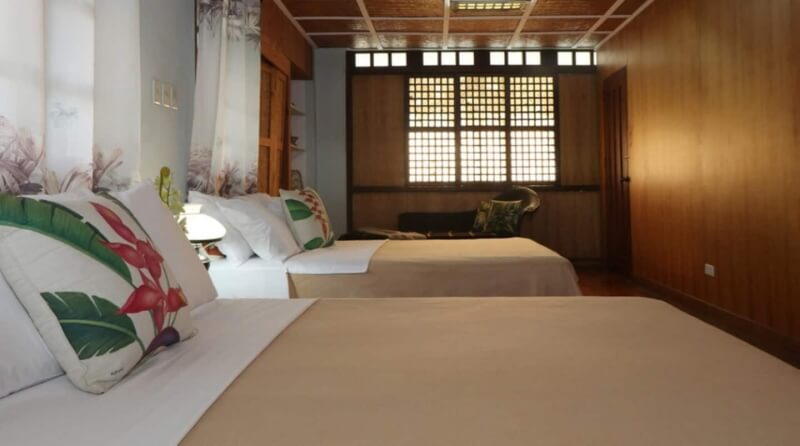 The second bedroom has a four-poster bed and a double bed with a pullout. This room can sleep six people.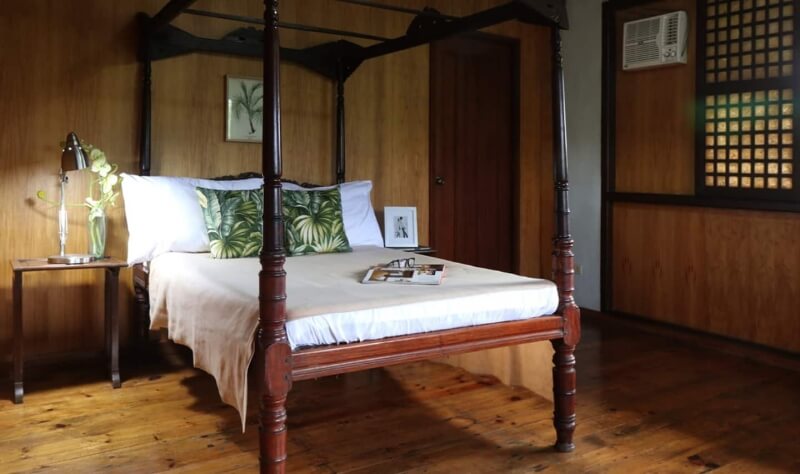 While the bedrooms are on the second floor, the first floor has the living area, a bathroom and toilet, a kitchen, and the lanai. The lanai has a long dining table and benches (made from an old santol tree that was felled by a storm 15 years ago) that can seat 10 guests.
Day beds are found on both sides of the lanai, perfect for post-feast siestas.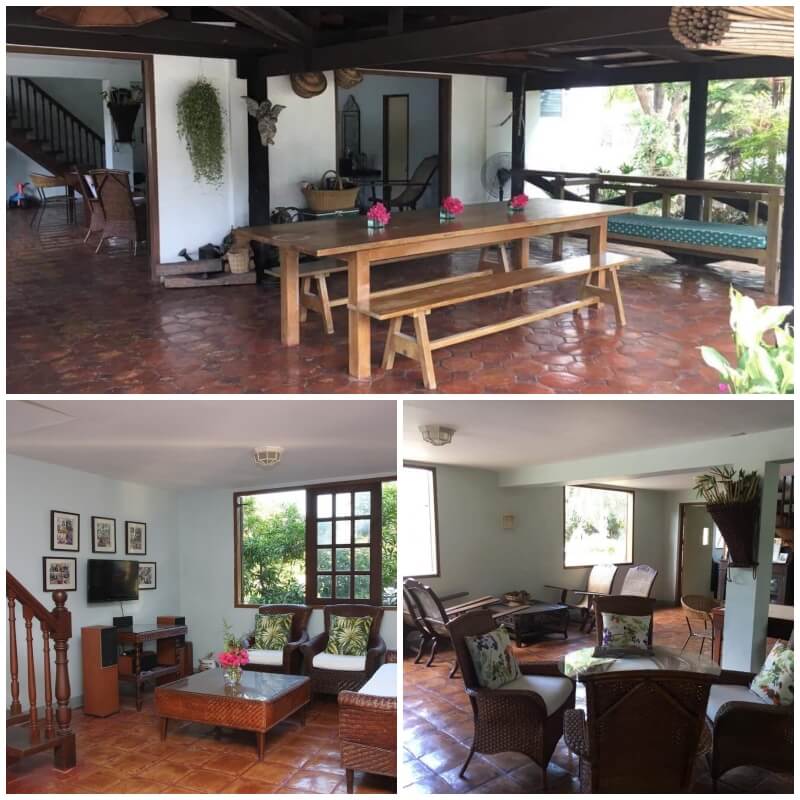 Our kitchen, with narra center island and prep table, double sink, 2 burner gas stove, refrigerator, microwave, big rice cooker, coffee maker and washing machine. Cooking and eating utensils are also provided.
Get in Touch with Nature at This Factory-Turned-Boho Bed & Breakfast in Pampanga
Get in Touch with Nature at This Factory-Turned-Boho Bed & Breakfast in Pampanga
Cristina Morales | Oct 01, 2021
Amenities
The house's 6x10m pool has a depth between 3.5 to 4.5 feet and has a ledge for small kids. There's also a pool house that has two indoor hot water showers, two outdoor rinsing showers (not heated), a toilet, and a changing area.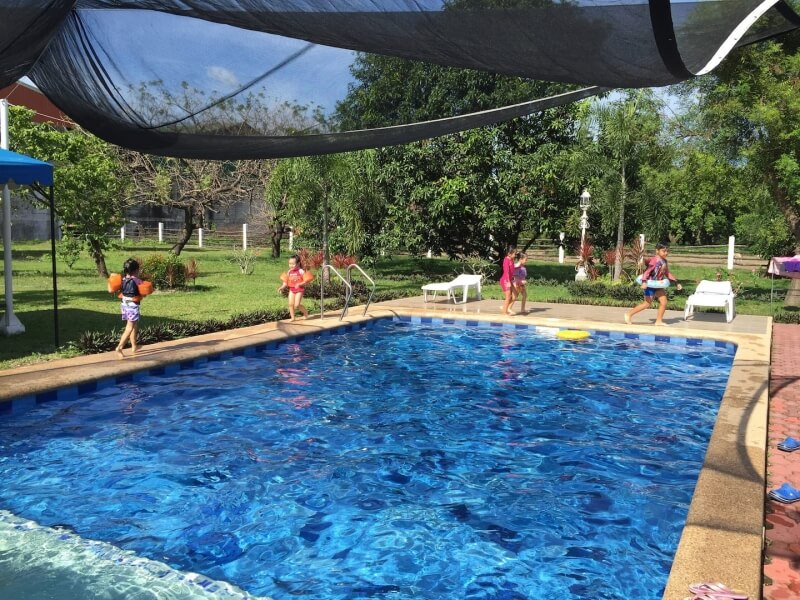 At night, guests can request for a fire pit at no extra cost, depending on the availability of firewood.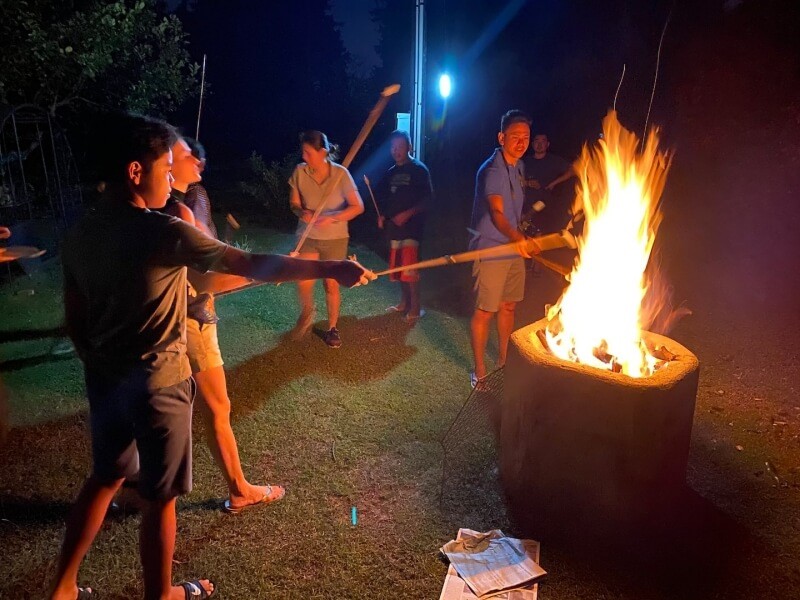 Guests can request a karaoke machine for a fee, though this depends on availability. You could also bring your own karaoke machine, but the Airbnb will charge a "corkage" fee.
Events
Because Estancia Primavera has so much wide open spaces, it's also a popular intimate wedding venue. You can have the ceremony and reception all in one place!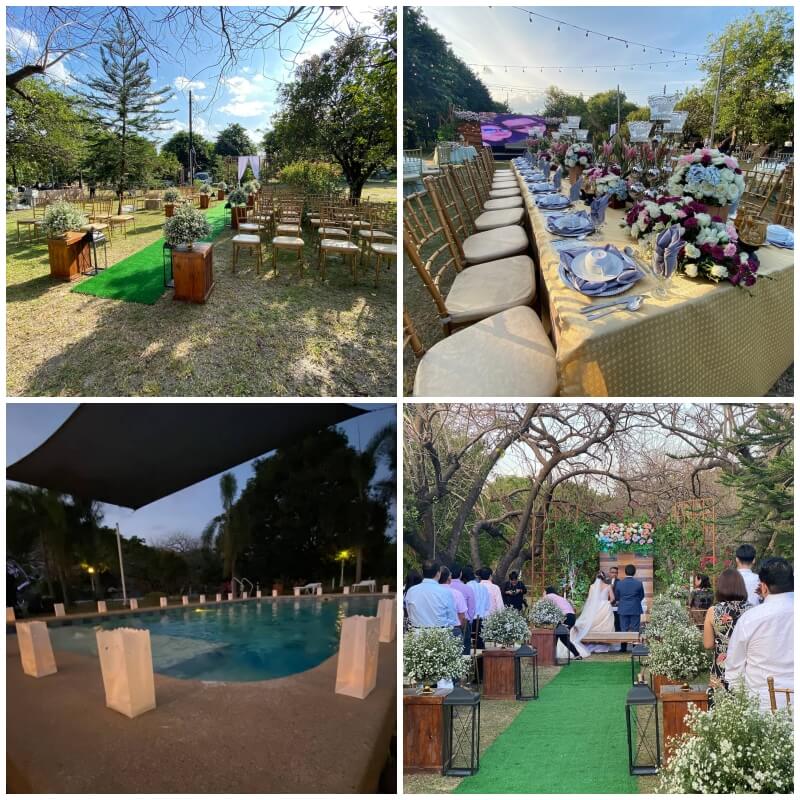 Rates at Estancia Primavera start at ₱10,549/night. You can book the place on Airbnb.
For more details, contact Estancia Primavera via Facebook.
For information on travel restrictions and requirements, please coordinate with the property.