Snuggle Up and Enjoy Tagaytay's Cold Weather at this Cozy Forest Cabin
Your dream vacation house away from home.
by Ina Louise Manto | January 14, 2021
Being one of the coolest cities in the country, Tagaytay is a go-to destination for people who don't want to go for a long drive to the summer capital. January brings the coolest weather of the year. While Baguio had just experienced a whopping 10.4°C this month, the weather in Tagaytay can reach up to 12°C at night.
If you missed the holiday staycation experience, make the most of this cold weather by snuggling up in this cozy forest cabin in Tagaytay:
The Space
Located on a hill overlooking the picturesque Taal Volcano and lake, this cabin is the ideal location for a retreat from the hustle and bustle of the city. It's nestled on an off-the-grid area of Tagaytay's ridge, but it's still close enough to the city center in case you want to run errands or buy take out. A stay in this cabin will give you a much-needed quiet time, with its ambiance, outdoor space, and picturesque views.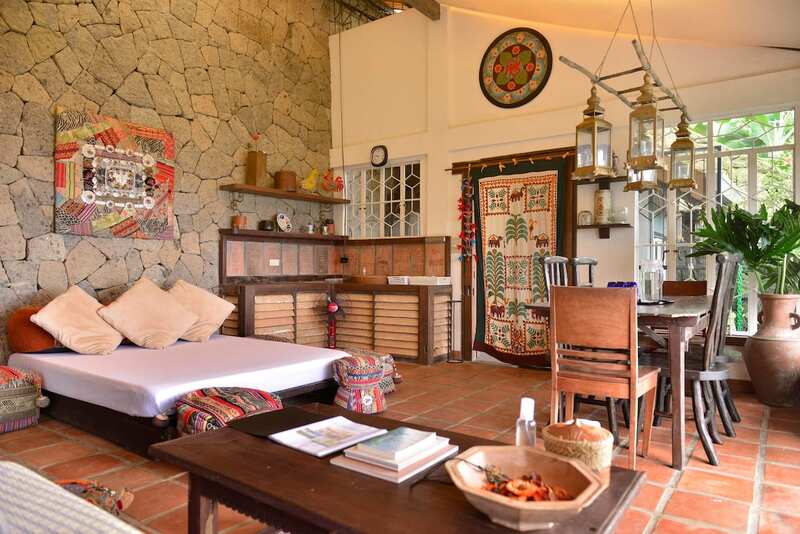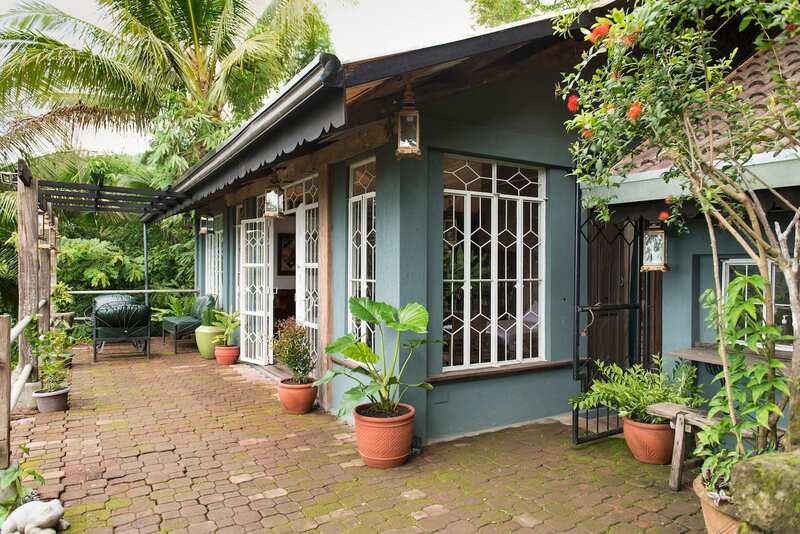 The cabin is rustic and cozy all over, with its exterior walls painted in earth tones, stone walls that would remind you of Ivatan houses in Batanes, and accents of wood in its furniture and furnishings.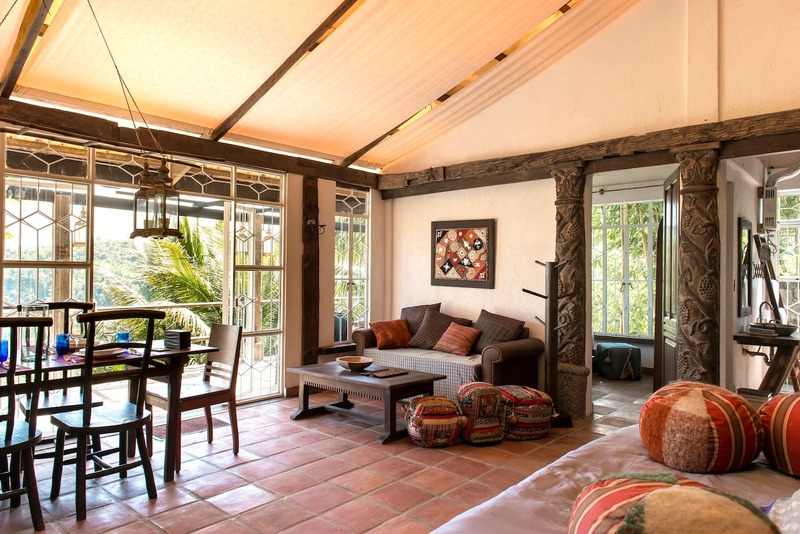 The one-bedroom cabin can accommodate up to four people, which is ideal for couples or small families and groups of friends.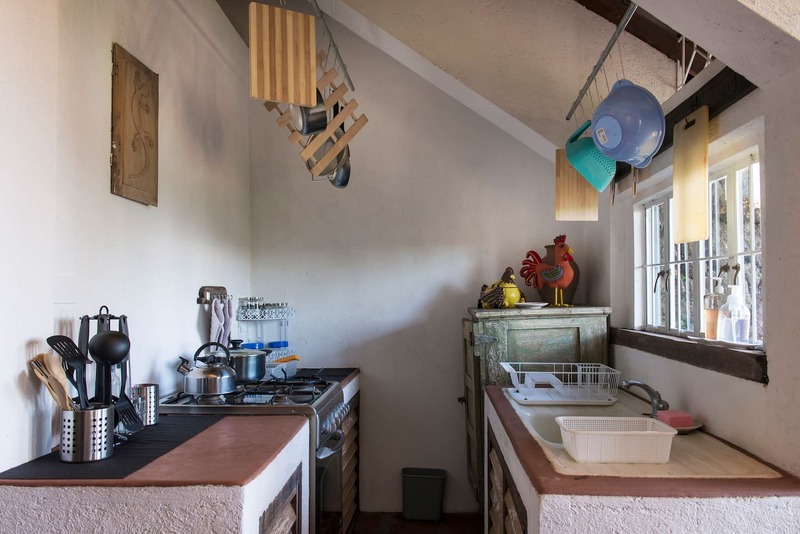 It has a fully functional kitchen and a spacious dining and living area.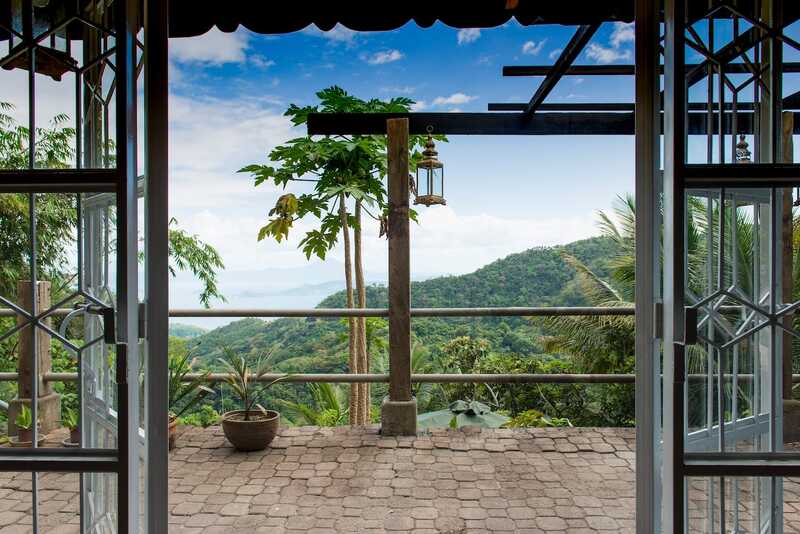 Tall clear windows separate the space from the veranda, which also provides a clear view of the surrounding forest and ridge from the comforts of your bed. On colder days, you can even wake up next to a sea of clouds.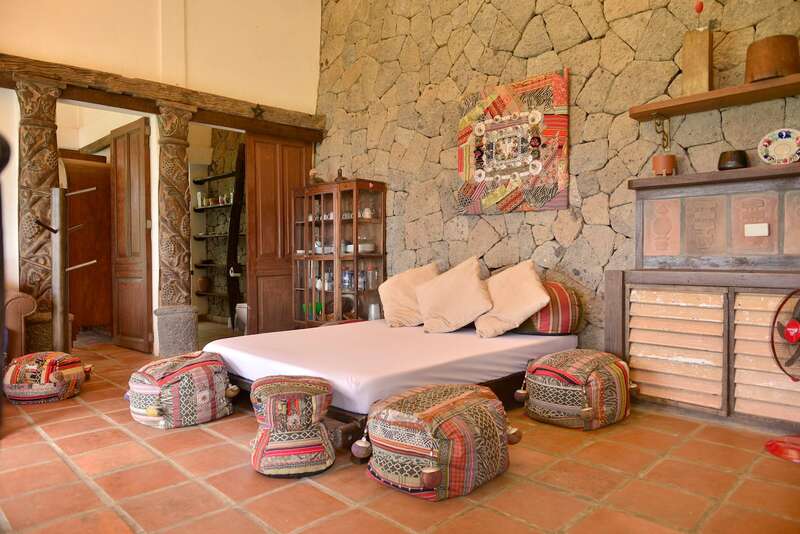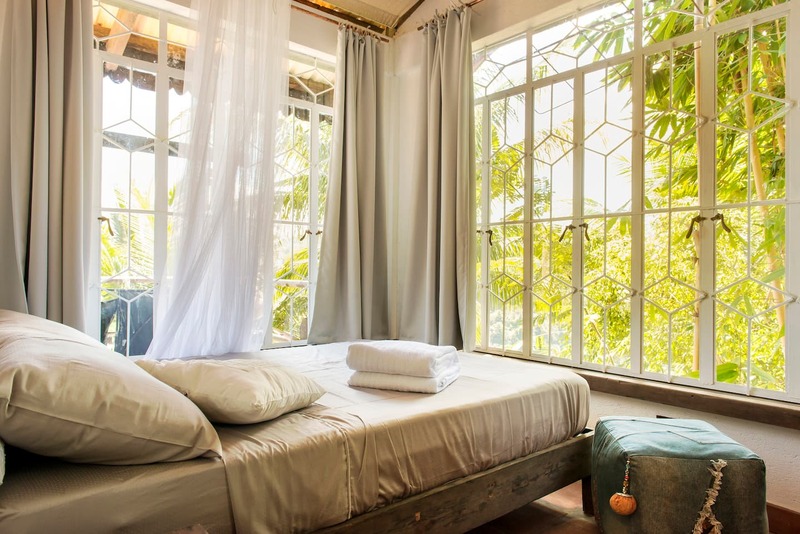 Both queen-sized beds in the living area and bedroom can accommodate two people.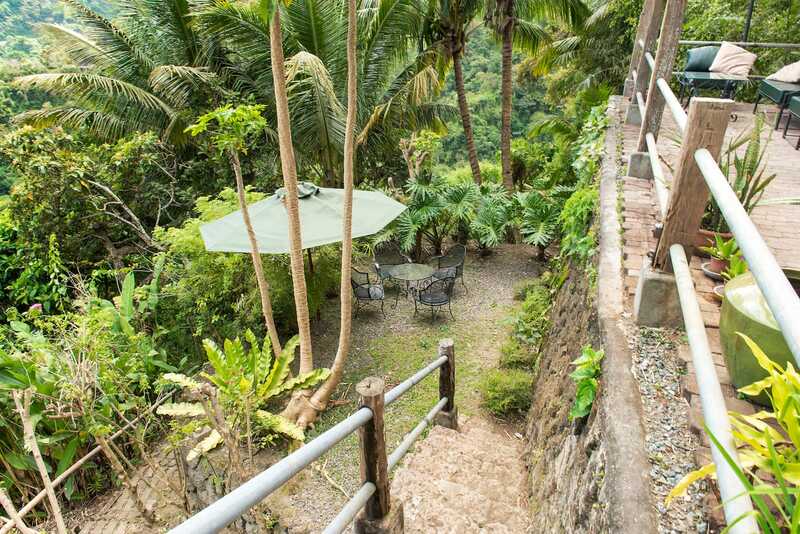 There's no WiFi in the cabin and data can be spotty, which is perfect for those looking to go offline for a while. Instead of being on your phone, you can explore the spacious outdoor area.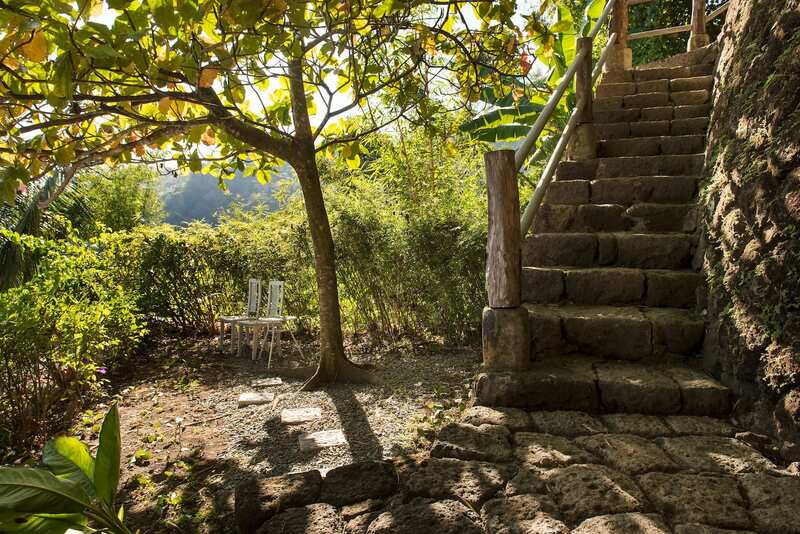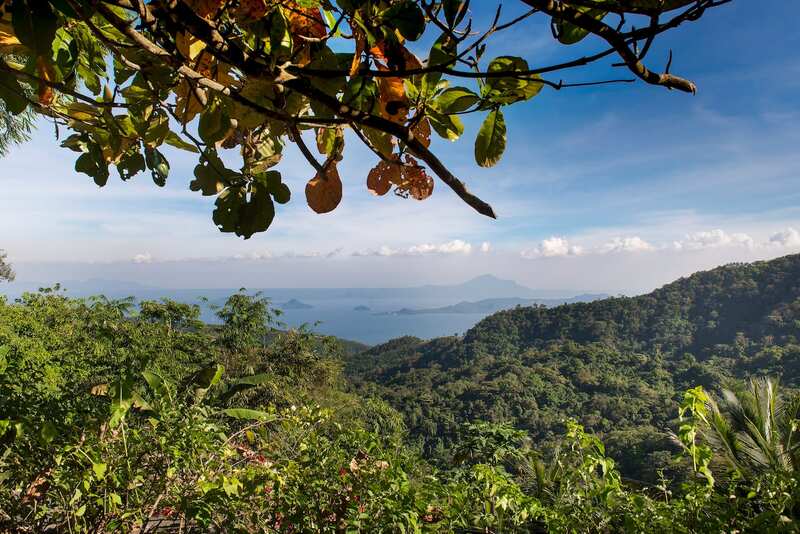 The spot under the Talisay tree is perfect for reading while having a clear view of the lake — everything you'll ever need in a relaxing getaway.
Rates at this secluded cabin start at P3,490 per night for two people. For more information, visit this listing.