Relaxing Gardens Around and Near Metro Manila
Pockets of green in the city.
by Therese Aseoche | January 20, 2017
The hustle and bustle of the city gets tiring and toxic, and it's during these dull times when we long for patches of greenery to help us unwind. Here are just some of the perfect hideaways around and near Metro Manila for that much-needed peace and quiet.
Paco Park
This park just a short jeepney ride from Intramuros is a great place to escape the crowd and pass time in. It's tiny but quiet with a chapel in the middle for those who'd like to seek spiritual refuge. It's also a beautiful venue for weddings and small receptions as well as mini concerts held once every week.
Ayala Triangle Gardens
Located in the midst of the hustling and bustling streets of Makati, Ayala Triangle Gardens serves as a sanctuary for office employees, college students, and passersby hoping to take a breather from work, school, and shopping. Its wide open spaces allow for small gatherings and picnics, and its little-hidden pockets of greenery provide a relaxing space for solitude seekers.
Sonya's Garden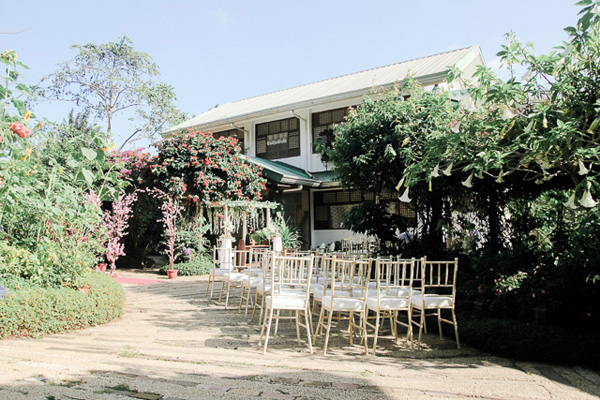 Sonya's Garden has made a name for itself for its delicious wholesome meals and its peaceful environment. The lush garden that surrounds its main restaurant is wonderful to explore and get lost in. Opt to spend time seated outdoors and unwind to the scent and sounds of nature.
Cintai Corito's Garden
Cintai Corito's Garden brings the elements of Bali to Balete, Batangas. Walking along its pathways lined with blooming flowers and spotting wildlife around the area, you'll feel as though you were transported into a real-life Wonderland. You'll be at awe by the intricacy and detail of the art and design that surrounds the entire garden. Best of all, the stunning villas, peaceful amenities, and delicious food will provide you the relaxation you've been looking for.
Ninyo Fusion Cuisine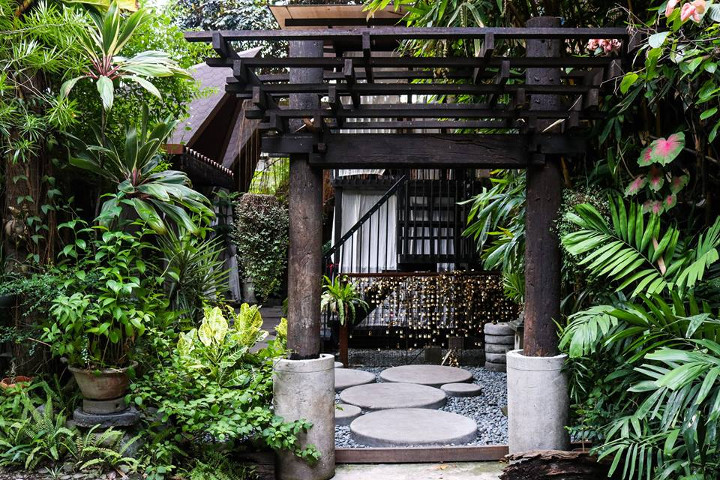 Joining the number of must-visit establishments along Esteban Abada Street in Katipunan is Ninyo Fusion Cuisine, a cozy home-turned-restaurant. Its alfresco dining area provides you a relaxing ambiance by the garden that's perfect for couples on a date night, or just someone looking forward to pampering themselves after a stressful week.
What other relaxing gardens do you know of? Share them with us below!