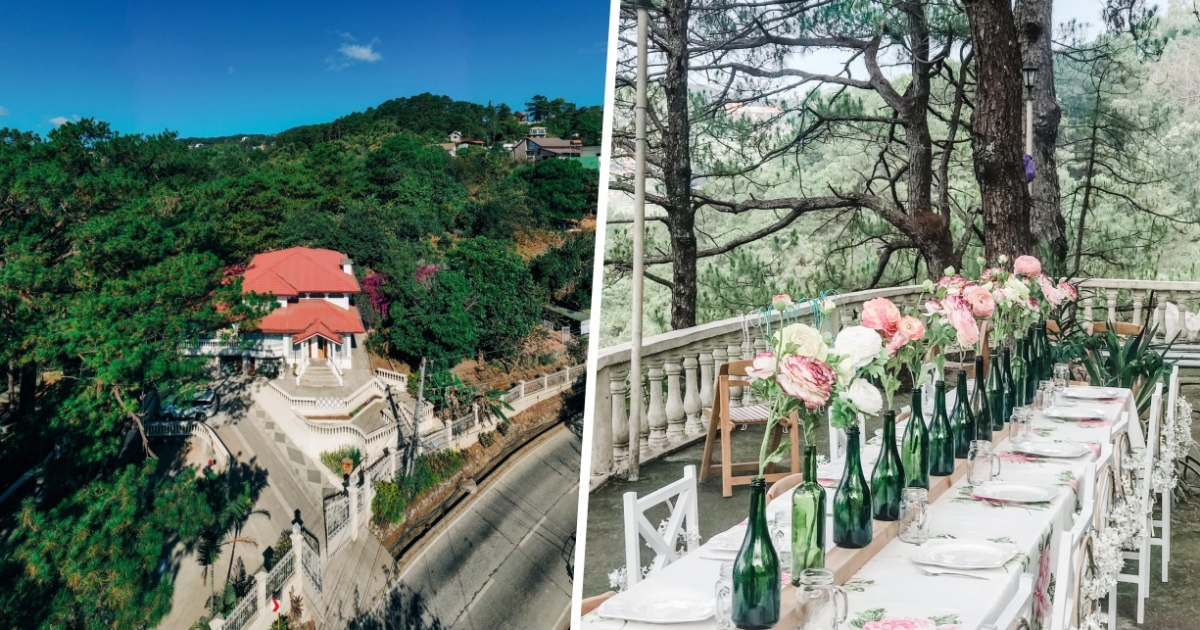 This Elegant Airbnb in Baguio Will Make You Wake Up to a Good Morning
You're virtually guaranteed to wake up on the right side of the bed.
by Meryl Medel | July 10, 2020
Need a break from the daily grind? You should take a couple of days off for a quick breather, and what better way to do so than to enjoy a staycation? And where else but in the refreshingly cool Baguio? If you're looking for an elegantly quaint getaway, you should book a stay Good Morning Baguio PottingShed now.
https://www.facebook.com/GoodMorningBaguioPottingShed/posts/206161070742477
What can you find there?
Nestled among the pine trees of Baguio's hills, Good Morning Baguio PottingShed is a bed and breakfast that brings together elegant aesthetics with that quaint farmhouse charm. The surroundings of the house, along with the structure itself, is reminiscent of the typical farmhouses you see in photos and films, while the interior design is tastefully elegant they look like they came out of a magazine.
https://www.facebook.com/GoodMorningBaguioPottingShed/posts/229515198407064
While there, you'll definitely welcome the day with a good morning as you wake up to the picturesque view of Baguio's mountains and pine trees. You can enjoy the fresh air by the little patio and garden while chatting with your family and friends. And if you can't get enough of the refreshing breeze outside, all around the interiors of the house are plants and greeneries to ensure the freshness of the air you breathe even while you're staying inside. Plus, they serve unlimited and delicious breakfast for guests.
Where is it?
Another plus point for this Airbnb is its proximity to the city. Located in Tuding, Baguio, Good Morning Baguio PottingShed is only 7 minutes away from famous landmarks and tourist spots like Mines View Park and the Mansion House. You could probably walk to the city proper if you're up for some exercise.
https://www.facebook.com/GoodMorningBaguioPottingShed/posts/248193709872546
How can you book?
You have the options to book a room and share the space with fellow travelers — or if you're a big enough group, rent the house all to yourselves. There's two parking slots available if you've brought your own vehicle.
You only need to go to their page on the Airbnb website to book. If you want to discuss details further, you can contact them through their Facebook page. Did someone beat you to the dates you wanted? Don't worry, the host has similarly themed Airbnbs up for rent: the Cottage House and the Farm House.
Would you book a stay at Good Morning Baguio PottingShed? Or have you been here before? Tell us about your experience below!
READ:
Here Are 6 of Baguio's Most Insta-Worthy Cafes and Restaurants
9 of the Most Gorgeous Airbnbs in Baguio City to Cool Down In Style
Baguio City Eats Redux: More Must-Dine Places in the City of Pines