Dive Right in: Practical Hacks for the Scuba Noob
Because diving is a lot more accessible than people, particularly Pinoys, realize.
by Jack Donovan | April 07, 2016
The Philippine is widely recognized as one of the world's top spots for scuba diving—yet, most Filipinos haven't actually even given it a try. There are dozens of high quality dive sites around the country and many of them are only a drive away from our major cities.
It's a lot more accessible than people tend to realize!
Now if you are just starting to scuba dive or have always considered it then this article will help you bluff your way into looking like a seasoned diver. Read on for three hacks to enhance your overall diving experience.
Shampoo and Toothpaste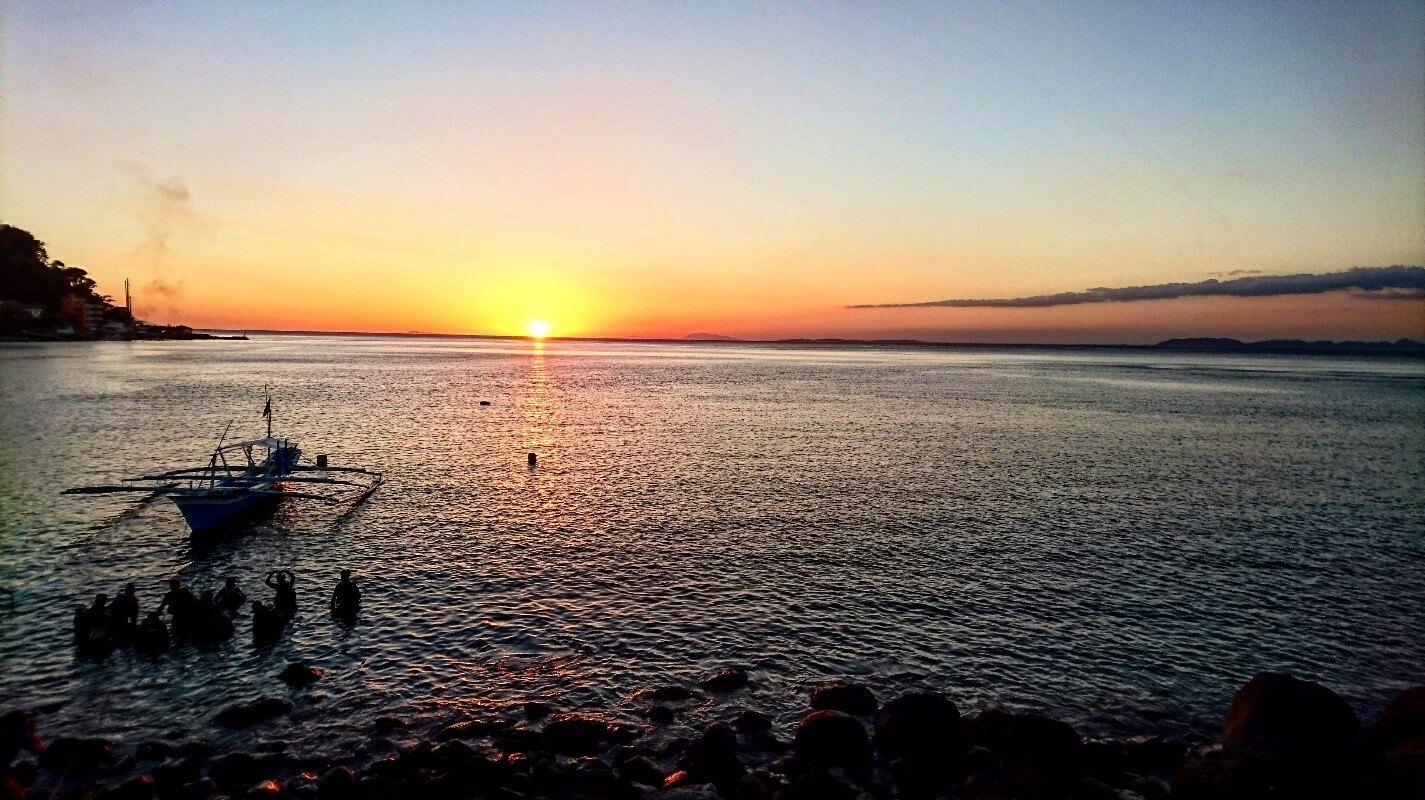 Anilao, Batangas | © Nathaniel Riskin
Common practice is to spit in your mask to prevent fogging. A better practice to adopt is that when you go scuba diving be sure to bring a bottle with a 50/50 mix of baby shampoo and water. A few drops of this spread across the inside of your mask will greatly aid in preventing any kind of fogging while diving. Lightly rinse your mask in the ocean to remove the excess solution but make sure not to rinse too intensely as you want to maintain a thin film of shampoo inside your mask.
Take note however that when you buy a new mask it will be prone to fogging up once you get underwater no matter how much spit or baby shampoo you may use. This is due to a protective coating that was applied by the manufacturer to protect the mask during shipping. A quick fix to avoid this is to spread some toothpaste on the inside of your mask and leave to dry overnight. Come morning be sure to wash it off completely to remove this protective coating and you are good to go!
Check out Aquamundo, the first Filipino scuba diving brand and they offer a full line of high quality diving equipment. They are carried in most major dive shops. Let's support local!
Use the Bathroom—or not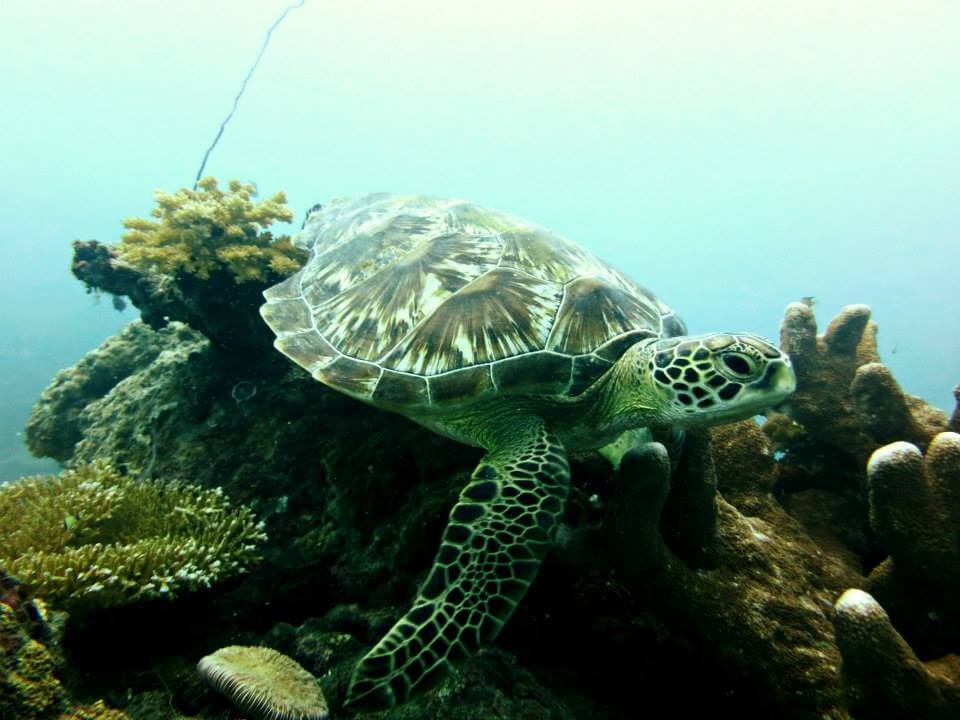 Pandan Island Resort, Mindoro | © Zachary Riskin
Despite the Philippines being a tropical country there are times that it can get pretty chilly underwater. Wetsuits come in a variety of thicknesses so when you are ready to invest more in your diving experience having different wetsuits may prove a worthy investment.
If you find yourself underwater and the temperature is uncomfortably cold a hack to improve your experience (yes this will sound weird!) is to urinate in your wetsuit. A wetsuit keeps you warm by trapping some water between your skin and the suit's material and your body's natural heat then warms up this trapped water to keep you warm.
Urinating in your suit helps this heating process and will proceed to make things more comfortable. Just be sure to rinse off well once you return to shore!
Bring a Stick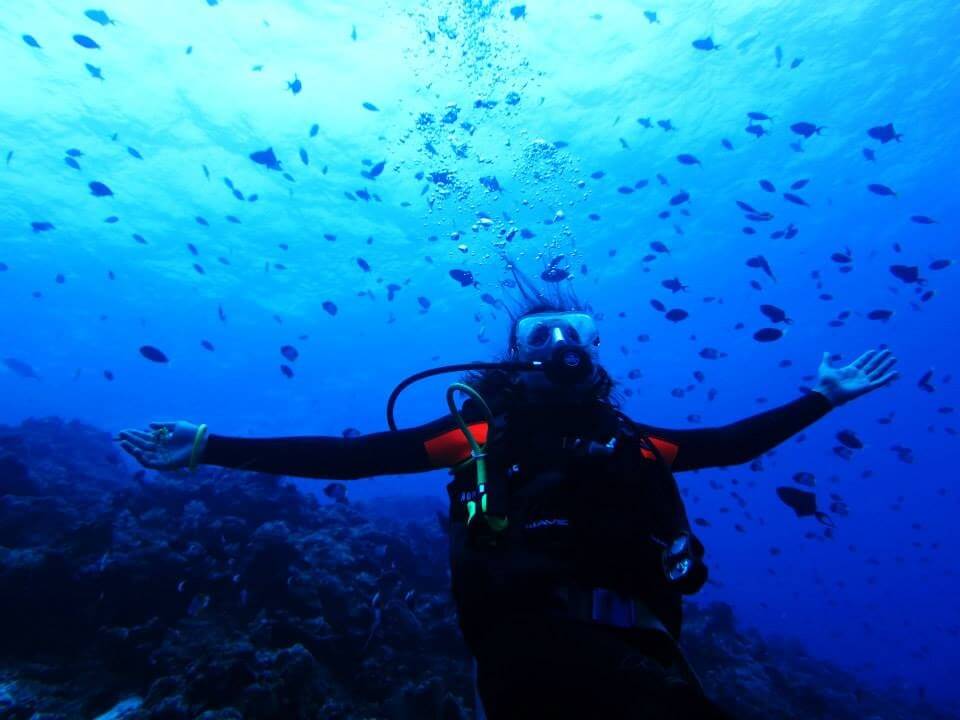 Apo Reef, Mindoro Occidental | © Zachary Riskin
A scuba pointer stick (more popularly known as a "banger") is a simple tool that will greatly enhance your diving experience. A banger is a short stick usually made of an anti-corrosive metal, with a hole at one end through which a lanyard can be attached.
It has multiple uses such as a pointer to point out interesting wildlife or coral formations, as a tank banger to draw attention to yourself in the event of a noteworthy sighting or in the case of an emergency, as an anchor during those times of strong current any many more.
The point is: A banger is a must-have accessory for most divers.
Diver's Point on Wilson Street in the Greenhills area boasts a large selection of scuba diving equipment and will have a variety of scuba pointer sticks to choose from.
There you have it, three simple tips to level up your scuba diving experience! The Philippines truly is a beautiful place to call home, and now is the best time to dive in and get to the beach!