Enjoy Weekend Retreat Glamping at This Lakeside Tiny House in Laguna
How about a date by the lake?
by Jon Christoffer Obice | June 09, 2021
If you're looking for a simple retreat in nature, look no further. This campsite in Laguna isn't just for tents, it also has charming tiny houses that can accommodate up to eight people, and it's just three hours away from bustling Metro Manila. Be it a romantic getaway or a soul-searching trip, Kaliraya Surf Kamp is the place to be without breaking the bank.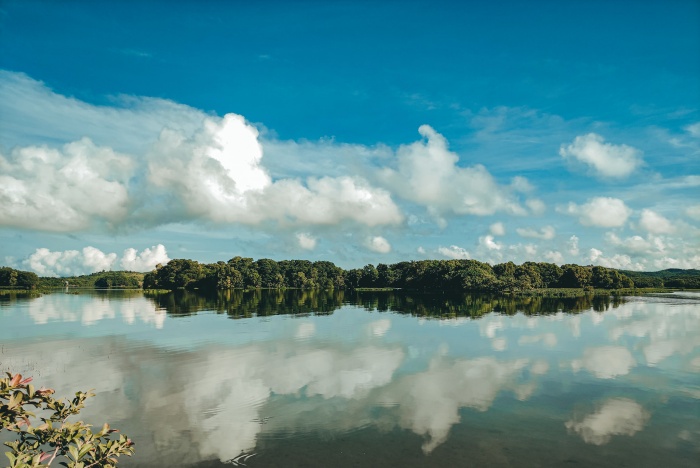 Kaliraya Surf Kamp
Kaliraya Surf Kamp is home to amazing nature views of Cavinti, Laguna, including breathtaking scenery of the man-made Caliraya Lake that you can watch from under a tree as you take in the cool and windy mountain breeze.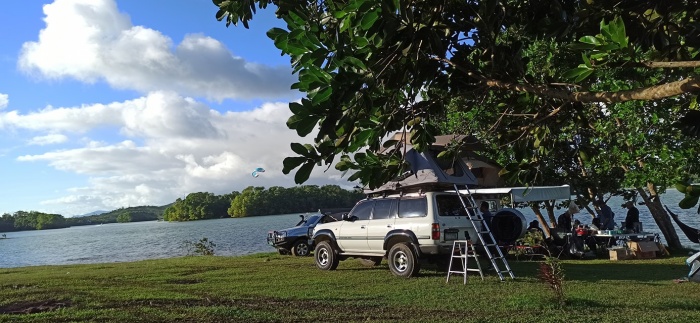 It makes for a perfect escape from the city and a great outdoor experience for travelers who simply want to chill and relax by the lakeside. 
Tiny House camping 
Those dreaming of a cozy camping activity will love living in the Tiny House. Priced at P4,000 on the weekdays and P5,500 during weekends, these container-type accommodations offer a comfortable experience at any time of the year — it's got airconditioning, a roof deck, and a balcony overlooking the lake.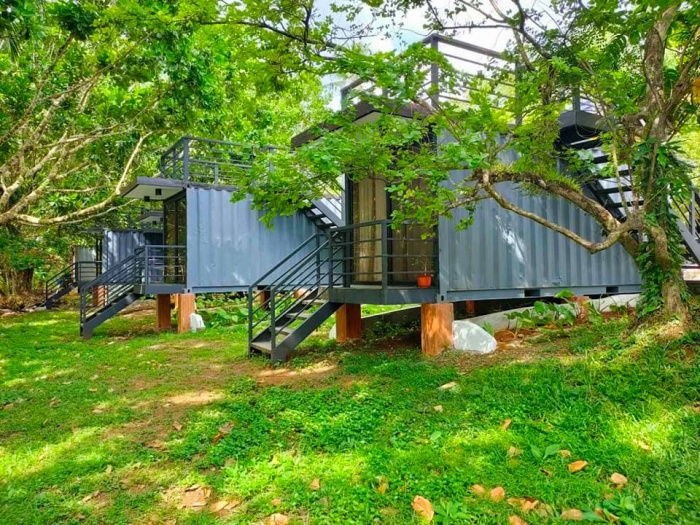 Enjoy focused attention and peace of mind during your stay as this cozy resting place boasts a fusion of industrial architecture and zen-inspired interior design.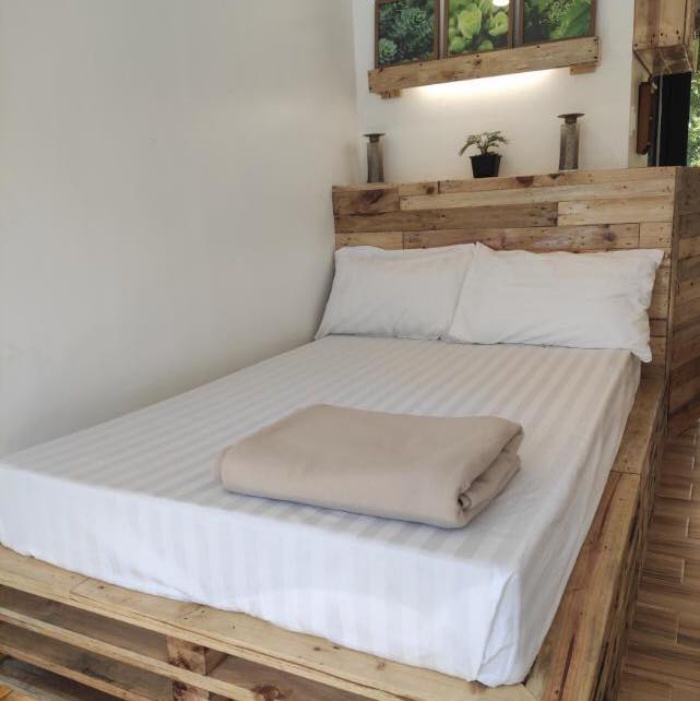 Bring your friends on an overnight stay at the Kaliraya Surf Kamp Bunk House
The Bunk House is also a minimalist accommodation with rewarding views of Caliraya Lake. It houses up to 8 people, making it perfect for family or friends.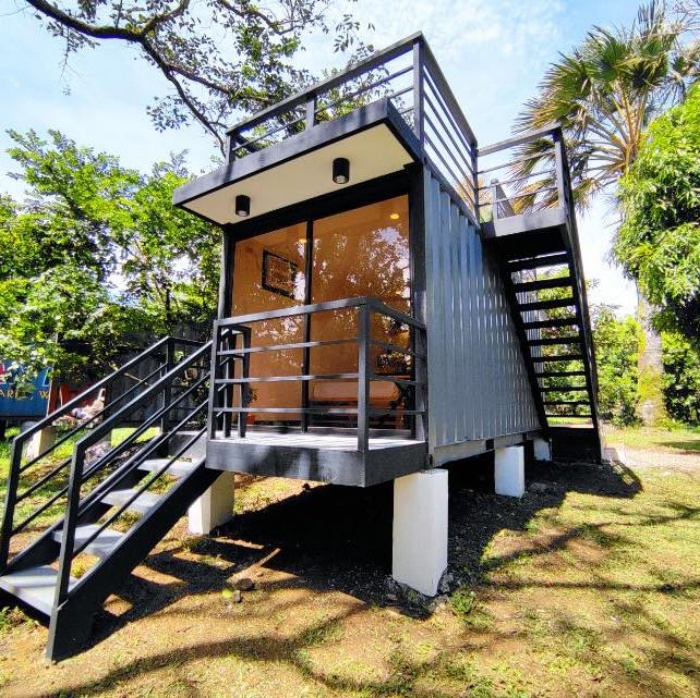 It has four full-size double decks, a balcony for overlooking, and shared storage space for your essentials. Reservations start at P5,000 and the place is all yours for the day.
Take a break with adrenaline-rushing water sports on site 
Kaliraya Surf Camp is more than just its serene views of the beautiful Caliraya Lake. If you're feeling adventurous, there are a lot of exhilarating activities that can be done at the resort. Take a break from the monotony by swimming, jet skiing, kayaking, kite, and windsurfing.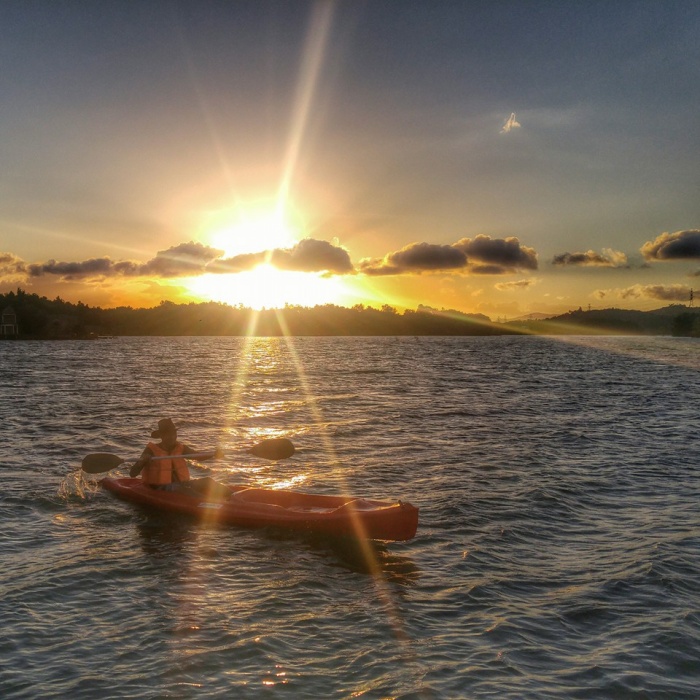 They have all the equipment ready for rent to kickstart your watersports on the lake path in all its glory. Simply pay for the entrance fees (valued at P500 per person overnight) and follow health protocols observed by the resort.
Camping tents for rent for those looking for a sense of authenticity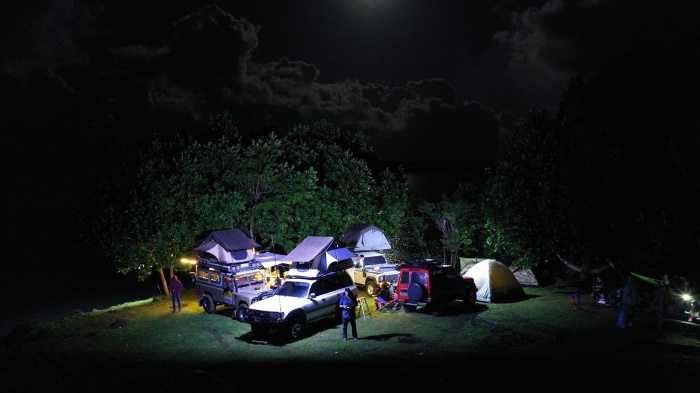 This spot is perfect for you and your friends or family who are looking for an authentic camping experience. Kaliraya Surfing Kamp also offers tent rentals at the lakeside. Small tents are good for two persons (at a fixed rate of P1,200 per day) while big tents can accommodate up to 12 people max (valued at P4,000 per day). Anyone can enjoy this with just a pack of cold beers, a bite to eat, and good company. It has communal tables, native nipa hut cottages, lush greenery, and the soothing sound of the wind. It's a worthwhile retreat you can reward yourself with distraction-free.
If you feel like getting out of town during the weekends, take the road to Cavinti's Kaliraya Surf Kamp. It's just around three hours away from Metro Manila. Convenience stores, restaurants, and gas stations are available along the way to make your trip hassle-free and convenient. 
For more information, you can visit Kaliraya Surf Kamp's Facebook page.
READ MORE:
Relive Your Summertime Memories at This Cozy Private Home in Calamba, Laguna
Uncle Rod's Private Cabin in Laguna Will Let You Embrace the Farm Life
Go on a Tropical Escape at the Heart of Pansol, Laguna at This Private Villa
This Lake House in Laguna Is the Perfect Place to Get Away
Go on a Relaxing Getaway at this Idyllic River Front Resort in Laguna