Pampanga's Hamanda Hotel Is a Rustic Getaway With a Modern Aesthetic
It's the perfect mix of old and new.
by Meryl Medel | October 20, 2020
If you want a quick getaway from the hustle and bustle of the city, Pampanga is a great destination to choose, being only under two hours away from the metro. The province has all kinds of attractions you can visit and activities you can do from walking around Clark Museum to splashing about in the many water slides at Aqua Planet to making the trek to see the Mount Pinatubo landscape. And if you want to simply kick back and relax for a night or two, we know the perfect place you can do so — Hamanda Hotel at SOUQ.
Hamanda Hotel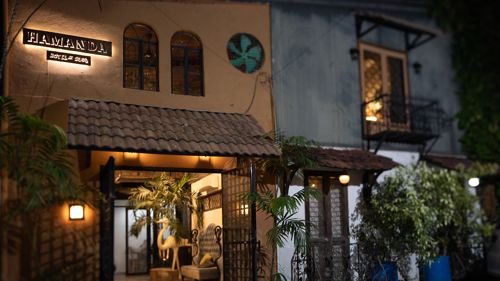 Hamanda Hotel is located in the SOUQ Restaurant compound in San Fernando, Pampanga. They opened last January, but had to close down in March due to the pandemic. They started accepting guests again just this July.
The hotel feels actually more like a big old house with common rooms that guests can share. It has six rooms available for rent, with three different types: classic, deluxe, and family. But if you're bringing the whole angkan, you can also book the whole hotel for your group.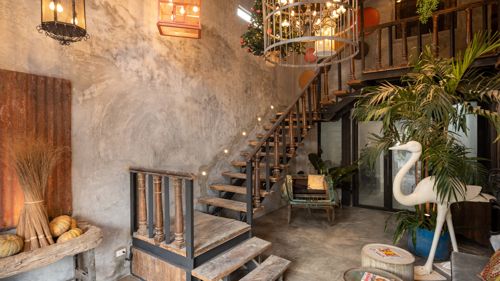 Each corner of the hotel gives off that rustic but modern vibe, which at first may sound like two opposites, but Hamanda Hotel makes it work really well. The combination of wooden structure and modern-style Pampanga-made furniture creates a magical vibe that feels like you've stepped into another period of time while also keeping the comforts of modern times.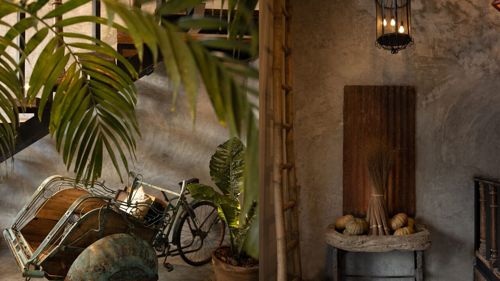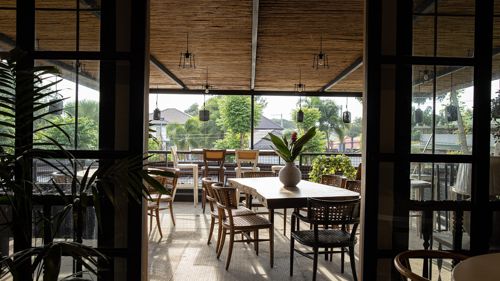 Since the hotel is found in the SOUQ Restaurant compound, you can be sure that delicious food is just a few steps away from your room. SOUQ Restaurant is already accepting guests for dine-in services, but the other restaurant Mpacho is still closed as of writing.
Booking a stay
Reserving a room starts at PHP 2,800 per night, which would get you a Classic room. The Deluxe costs PHP 3,800 per night, while the Family is PHP 4,500 per night, with all rooms air-conditioned and connected to the internet. Each reservation cannot be refunded or rescheduled.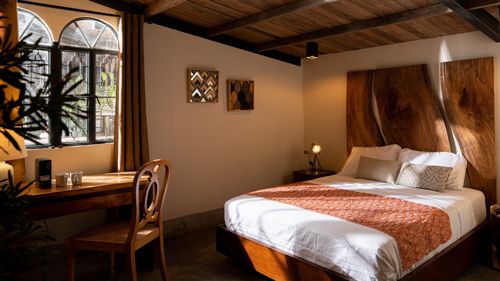 If you want to go on that relaxing getaway ASAP, you can call them at +63 919 008 4750, send an email to reservations@hamandahotel.com, or head over to Hamanda Hotel's Website to book your stay.
Would you want to visit this place?